Summer's here, and Canada Day puts us all in the mood for some patriotic fun. We've gathered up some iconic Canadian activities you can do close to home even in a pandemic – from virtual Canada Day events to jumping in a lake or paddling a canoe. Dig out the red and white and get your Canuck on this Canada Day. July 1st is a day to unapologetically celebrate our unique place in the world as peace keepers, diversity fans and the politest people around.
Ten Canada Day family activities
Celebrate Canada's Birthday (virtually)!
Canada celebrations at Canada Place won't be taking place this year but organizers invite the public to watch a two-hour show featuring hosted by Serena Ryder and Pierre Yves Lorde + music by Alanis Morissette, Alan Doyle, Sarah McLachlan and more. The daytime show starts at 4 pm PST, and the evening show at 5.  Both can be streamed on the Canadian Heritage Facebook and YouTube pages. 
Locally, the 85th Kitsilano annual celebration including virtual fireworks starts 10am on Facebook. A children's show will be followed by an evening of music starting at 6 pm.
Connect with Indigenous culture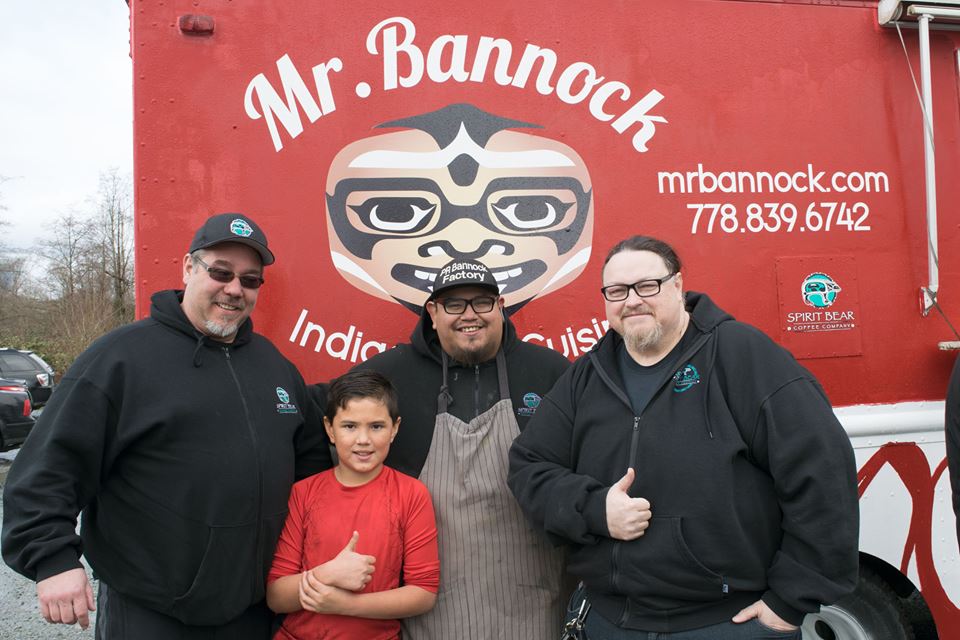 Explore indigenous culture with your kids. Visit the Museum of Anthropology or the current exhibition at the Museum of Vancouver (both are open). Check out some shows on APTN, pick up some books from Raven Reads, and be on the lookout for Mr Bannock and his tasty Indigenous cuisine.
>> Ways to explore Indigenous culture with your kids
Go for a Canada Day water slide
Looking for some splashy thrills on July 1st? Well Big Splash is opening on Canada Day, July 1st! Get your swimwear, grab your sunscreen, get ready some exciting water slide rides in BC: Double Trouble, the Splash Blaster, and featuring Boomerango: the only tube slide in Western Canada with a six-storey vertical drop! Wheeeee! 💦
>> Big Splash
Take a hike
If there's one thing we have in spades, it's forests. Head into the lush cool for a little forest bathing with the kids. There are kid friendly walks and hikes all over the Lower Mainland from Golden Ears Park to Sea to Sky Gondola and all points in between.
Visit the MOV on the cheap!
Celebrate Canada Day this year with discounted admission to the MOV ($10 for adults and $5 for kids). Dive into the story of Vancouver from the early 1900s to the 1970s by exploring the permanent history galleries. Enjoy the nostalgia of big city lights of Neon Vancouver Ugly Vancouver. Experience a visual feast of innovation and tradition with Haida Now, and witness the power of protest art with Acts of Resistance! 
Jump in a lake
There's nothing more Canadian than a plunge in a fresh, cool lake, and there are plenty in and around Vancouver. Buntzen Lake and Sasamat Lake (the warmest) near Port Moody, and fingers crossed that Trout Lake is open for the city dwellers. Planning a summer getaway? Lost Lake in Whistler is their warmest and most swimmable lake.
Drive into the PNE Canada Day Parade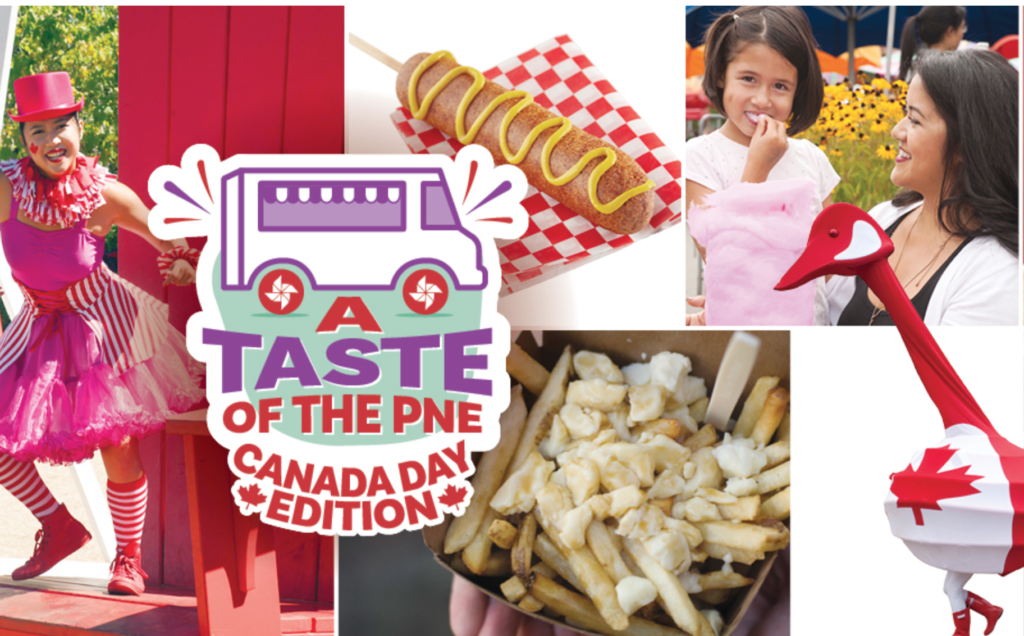 On Wednesday, decorate your vehicle, don your red and white, and drive along a parade route inside the PNE grounds where you'll be entertained by live performers, logger sports, and a celebration of hockey. Fair food, which includes corn dogs, hot dogs, poutine, cotton candy, and lemonade. Purchased online in advance. Tickets are $10 per vehicle and available online.
Paddle a canoe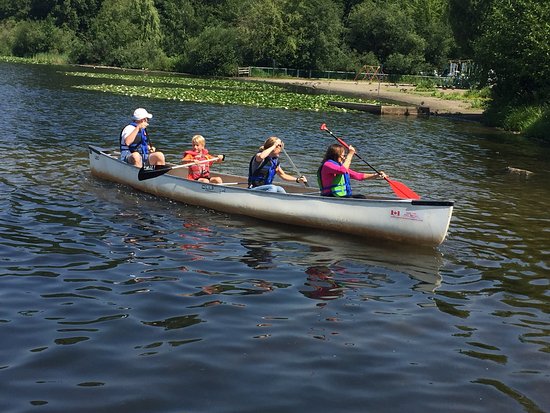 For a quintessential taste of Canadiana, rent a canoe and go for a family paddle around Deer Lake in Burnaby. Feeling more adventurous? Head to Pitt Lake Lake rent a canoe at Ayla Canoe rental shop and paddle along Widgeon Slough keeping an eye out for ducks, herons, deer. If you're in Whistler, then don't miss your change to canoe down the River of Golden Dreams.
>> 6 places to canoe with the fam!
Go camping!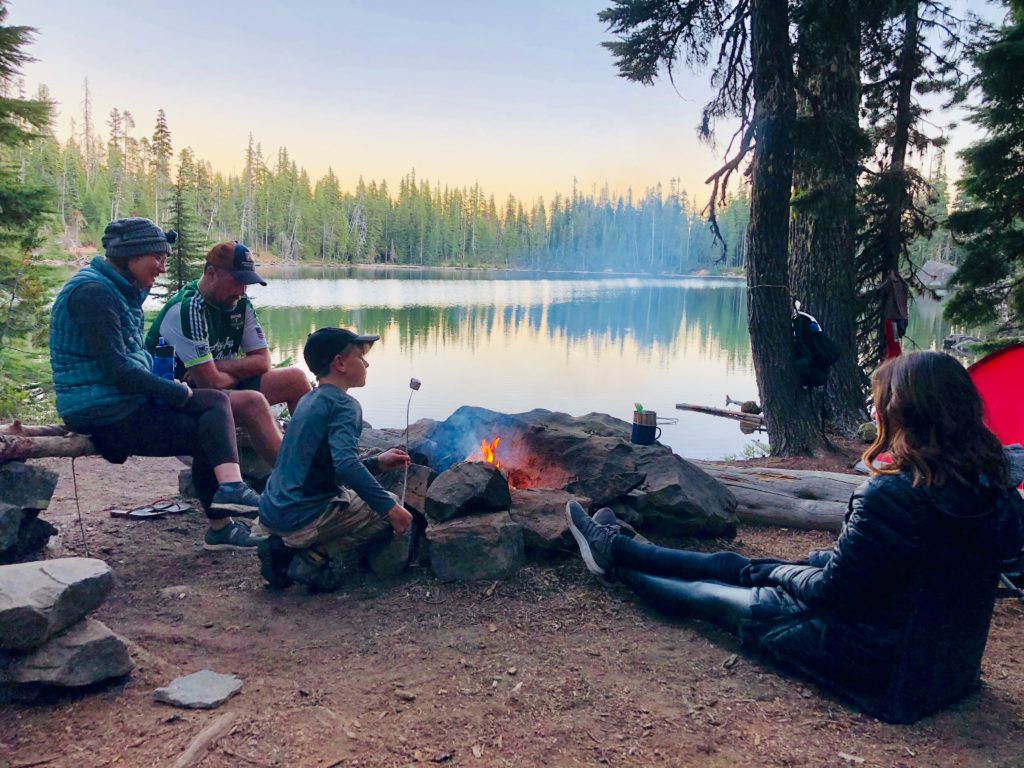 Pack up the car and head to out on a camping adventure. If you're new, pick one that's close to home like Golden Ears in Maple Ridge or get on the ferry to Sechelt and head to Porpoise Bay. These kids-friendly sites have tall trees, beach front, swimming, flush toilets and are close enough to town if you need an urban escape. Be sure to pack some kid-friendly meals. If that's all too much, try glamping instead!
Host a (small) all-Canadian potluck
Eat locally, bbq and socialize! It's easy in the summer. Have your bubble bring something Canadian: Think craft beer, Okanagan wine, salmon or spot prawns, Alberta beef, locally baked buns (or perhaps bannock?), potato salad, fresh leafy greens with local ice cream and berries for dessert (or butter tarts or Nanaimo bars). Put together a Canadian playlist or use the CBC music app or Spotify. Obviously wear red and white!
Harriet Fancott
Harriet Fancott is the Editor and Social Media Manager for Vancouver Mom. She has over 20 years experience in the arts, tech and mom-based blogging arenas. She lives in East Vancouver with her husband and son where they enjoy exploring all that Vancouver has to offer from festivals and events to playgrounds and beaches to sushi and ice cream (although not together).