Call it a day trip, call it a road trip, or call it a "the kids are bored and I need outta here" trip. Making a quick getaway out of town is a superb way to spend a day off and an even better way to help you and the little ones see some cool new things. Sometimes you just need a little inspiration. Here are three of our favourite easy day trips out of Vancouver.
Bowen Island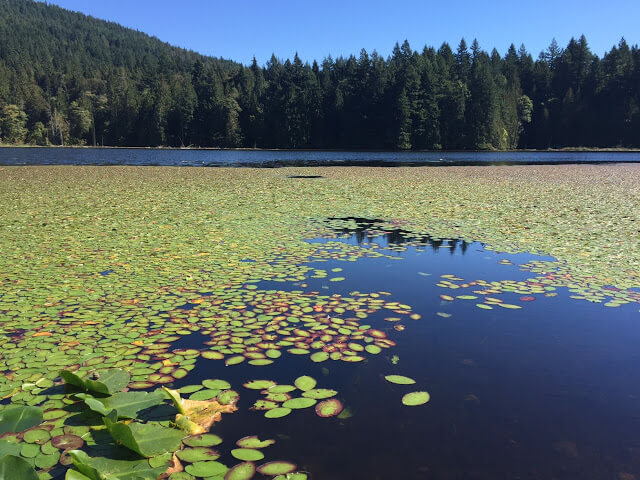 A beautiful 20-minute ferry ride from Horseshoe Bay, Bowen Island is one of the quickest and easiest ways to get a feel for quiet island life while you're still so close to the city. You'll find little shops, restaurants, a few historic buildings, beaches, and family-friendly hikes (a walk around Killarney Lake is a must).
Fort Langley
Explore the cute little historic town of Fort Langley, located just a one-hour drive southeast of Vancouver. You and the kids will love the interactive Fort Langley National Historic Site itself, a recreated historic village from when settlers first came to the area. The town has bookstores, galleries, shops, cafes and an historic train station to check out.
Squamish
Less than an hour's drive from the city, Squamish has lots of fun stuff for the family to do. Get ready for whoa-worthy views as you make your way up to this great little town found on the way up to Whistler. Make a stop at the Sea to Sky Gondola, then head into town for a delicious lunch at one of the cute little cafes along the main strip. There's a great playground, plus a must-see West Coast Railway Heritage Park — it's a 12-acre park with historic trains to explore and a 3 km miniature train to ride.
Heather Maxwell Hall
Heather Maxwell Hall is a Vancouver-born-and-raised writer and journalism school grad who loves the arts, her little family, and the Pacific Northwest. She cultivates good vibes by going on long walks, taking pictures, and discovering new things.