Canada Day Events for FREE in Metro Vancouver
Looking for exciting Canada Day events in Metro Vancouver that won't break the bank? Look no further! This year, on July 1, 2023, various communities in the region are hosting free celebrations to honor Canada's birthday. From lively parades to captivating live performances and spectacular fireworks displays, there's something for everyone to enjoy. Let's explore some of the highlights!
Family-friendly Canada Day events for Free
Steveston Salmon Festival in Richmond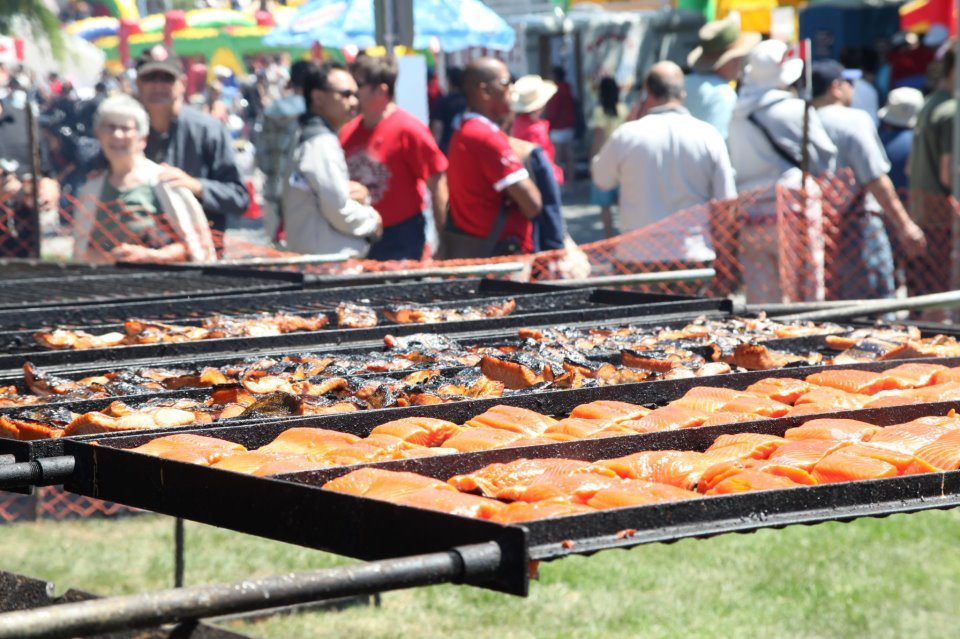 Skip downtown entirely and hit the Steveston Canada Day and Salmon Festival – a very Vancouver way to celebrate. There's a pancake breakfast at 8 am, a children's bike parade at 9:30 am, and the main parade at 10 am. The children's festival, craft fair, food fair, martial arts demos, and more. And don't miss out on the salmon BBQ which starts from 11 am and goes until the fish runs out. And end the day with fireworks.

8 am to 10:30 pm
Various locations in Steveston Village area
Canada Place
Looking for a big bang of a celebration? Canada Place in Vancouver will host Canada Together, the 37th annual and largest Canada Day celebration outside Ottawa. Collaborating with Indigenous nations, this inclusive event weaves together the fabric of our nation. Get ready for festivities, food, and performances. Fireworks are canceled to prioritize the daytime event.

11am-6pm, around Canada Place
Canada Day in Surrey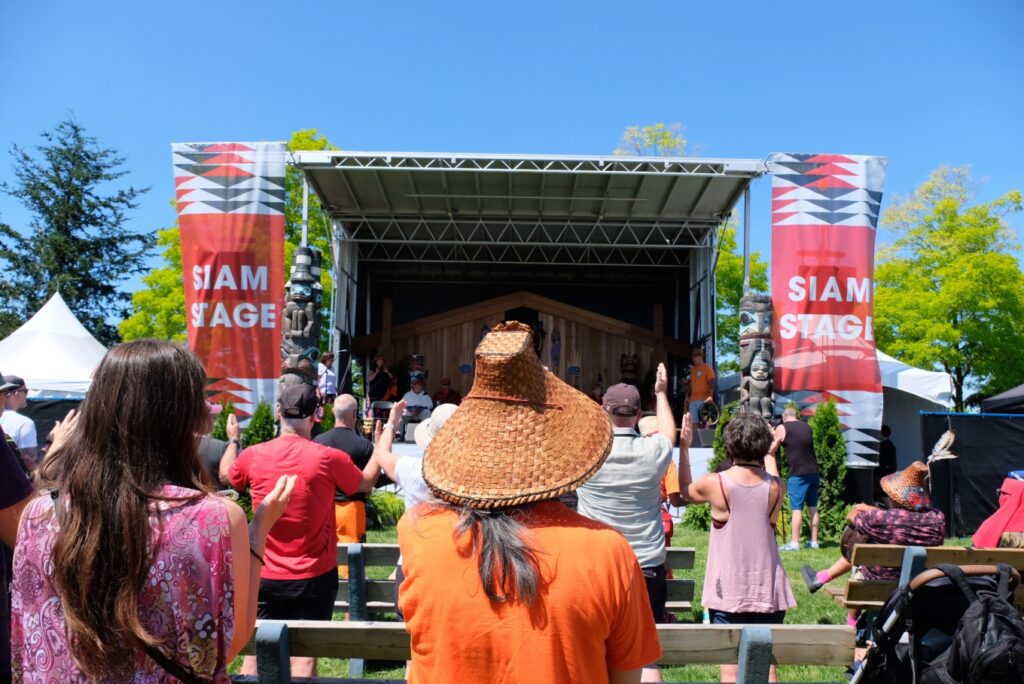 Get ready for the ultimate Canada Day extravaganza at Surrey's Bill Reid Millennium Amphitheatre! Experience a day filled with free, family-friendly entertainment, thrilling rides, fascinating exhibits, an Indigenous Village, delicious food trucks, and a breathtaking fireworks finale. Surrey Canada Day celebrates music, education, and the vibrant cultural traditions of Indigenous, local, and multicultural artists. Join us on July 1st to reflect, embrace diversity, and nurture hope for a brighter future

10am-1030pm (Fireworks start at 1015pm)
Bill Reid Millenium Amphitheatre – 17728 64th Avenue, Surrey
Canada Day in Coquitlam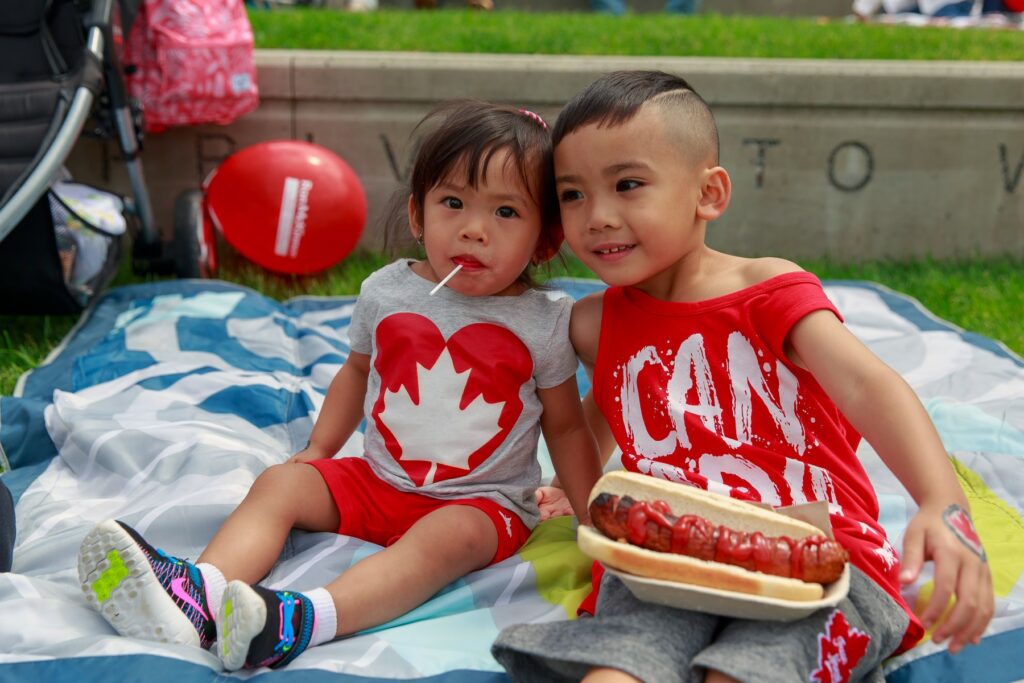 Join Coquitlam City for a safe, inclusive, and family-friendly celebration that offers an abundance of entertainment, multicultural performances, dazzling fireworks, delicious food, exciting activities, and opportunities to delve into both Canadian and pre-colonial Indigenous history. Get ready for a day of joyous festivities that honour our collective heritage and create cherished memories for all.

12pm to 10:30 pm. Fireworks at 10 pm
Town Centre Park, 1299 Pinetree Way, Coquitlam
Canada Day in New Westminster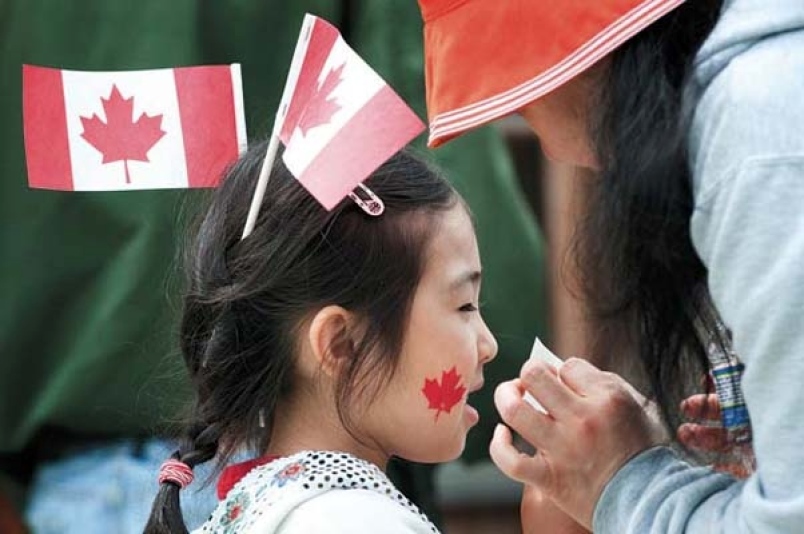 Get ready for a sensational experience at Westminster Pier Park! From 1:00 – 6:00 pm, the park will be buzzing with excitement, offering a fantastic lineup of activities to ignite your curiosity and inspire new adventures. The fun begins at 11:00 am with delightful food trucks serving up tasty treats. Immerse yourself in the rhythm of live music, unleash your inner circus star at the circus zone, delight the little ones with captivating children's activities, and be mesmerized by an incredible yo-yo show. There's something for everyone to enjoy and discover.

1 to 6 pm
Westminster Pier Park – 6th Street, New Westminster
>> Canada Day in New Westminster
Canada Day at the Shipyards in North Vancouver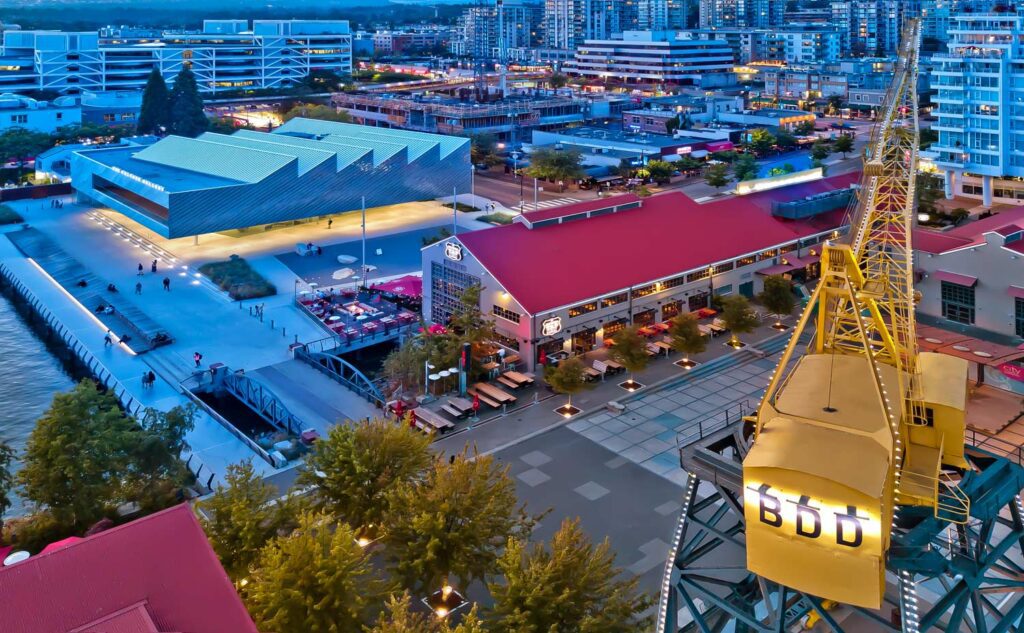 In North Vancouver, the Rotary Club of Lions Gate invites you to a family-friendly Canada Day Celebration at The Shipyards. This year's event features a diverse lineup of local performers, engaging activities, a refreshing beer garden, and much more.

11:30 am to 4 pm
The Shipyards, 125 Victory Ship Way, North Vancouver
>> Canada Day at the Shipyards
Canada Day in Burnaby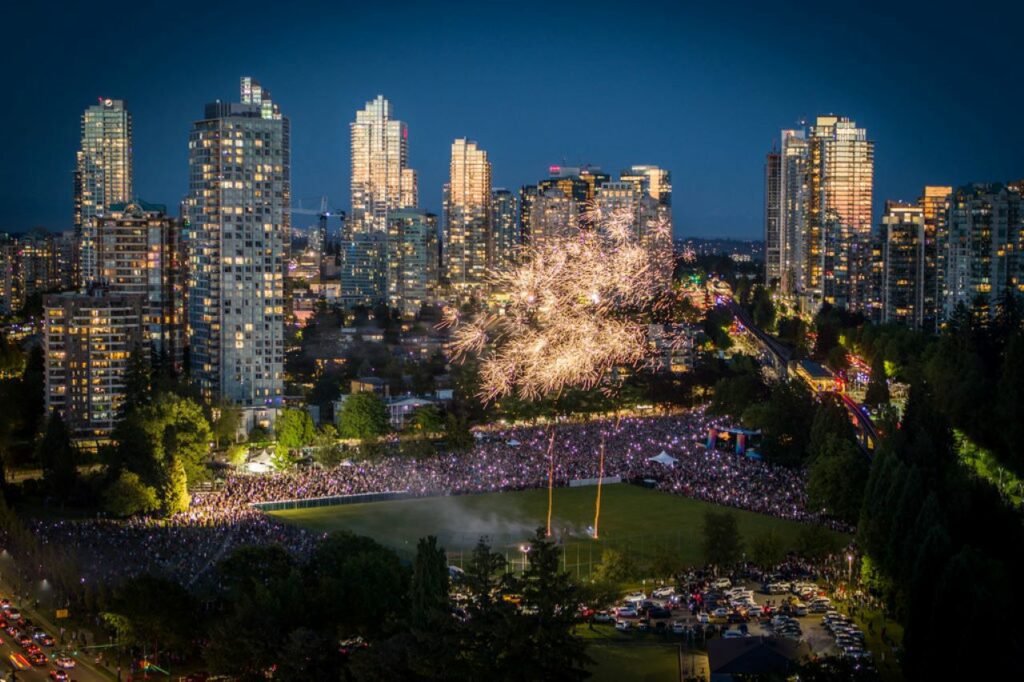 Celebrate Canada Day in Burnaby with a spectacular lineup of events! Enjoy multicultural entertainment, games, activities, food, live performances, and fireworks. Join them at Edmonds Plaza and Park, Burnaby Village Museum, and StreetFest on Central.Enjoy the dazzling fireworks in Central Park, indulge in delicious treats from food vendors, and groove to the rhythm of free live performances.

Edmonds Plaza and Park
11 am-2:30 pm
7433 Edmonds Street

Burnaby Village Museum
11 am-4:30 pm
6501 Deer Lake Avenue

Streetfest on Central
6:30-10:30 pm, Fireworks at 10 pm
Civic Square, Central Boulevard and Central Park
Canada Day by the Bay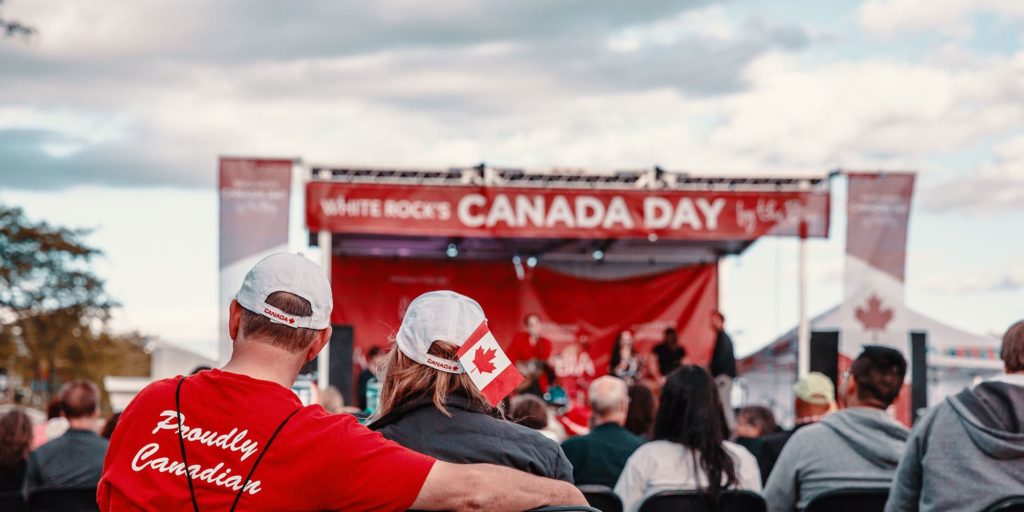 Head to the White Rock waterfront for kid friendly activities including live performances, music, a kid's zone that features an inflatable obstacle course, face painting, pancake breakfast. a marketplace plus fireworks (visible from anywhere on the water front) after dusk, of course.

8 am to 10:30 pm, Fireworks at 1015pm
Memorial Park, Bayview Park, White Rock (P'Quals) & West Beach
Canada Day in Delta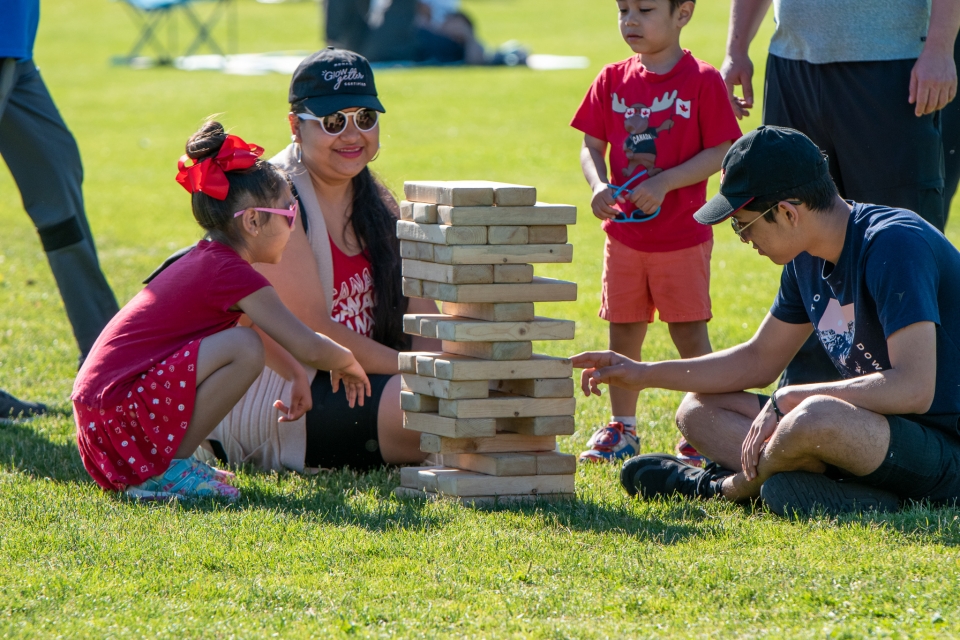 Join us as we embark on a thrilling journey packed with family-friendly activities, an epic live performance by RECKLESS (the ultimate Bryan Adams cover band). These events will be at Diefenbaker Park, Kirkland House, and Chalmers Park. End it off with a spectacular Fireworks show.
10am – 1pm – Diefenbaker Park (hosted by Tsawwassen Boundary Bay Lions Club)
12 – 4pm – Kirkland House (hosted by Kirkland House Foundation)
5:30 – 10pm – Chalmers Park (hosted by the City of Delta)
Fort Langley National Historic Site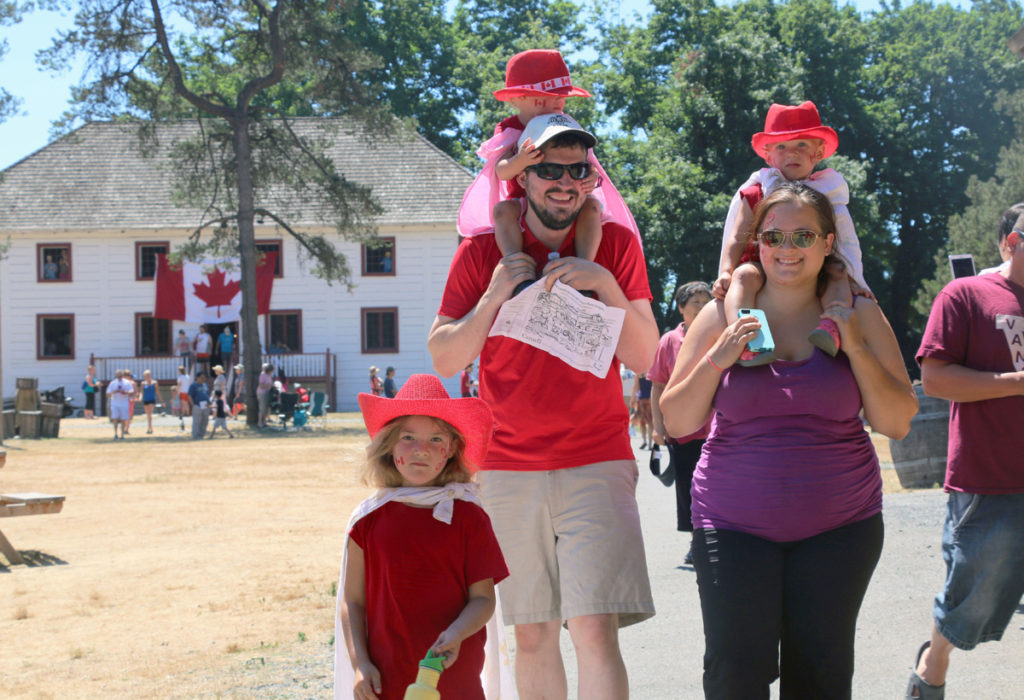 Celebrate Canada's 152nd birthday at the site where British Columbia was born. Enjoy multicultural music and dances and witness some of the cultures that helped form the great country Canada is now. Face painting, airbrush tattoos, henna, flag raising, cake, and pictures with Parka!

10 am to 5 pm
 Fort Langley – 9135 King Street, Langley
>> Fort Langley National Historic Site Canada Day
Canada Day in Abbotsford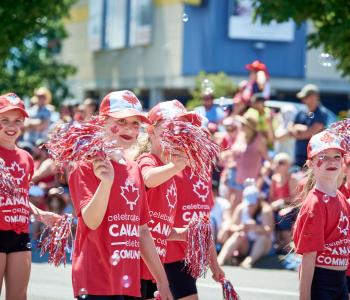 A perfect outing for families with little ones. The festivities kick off with an exciting parade along South Fraser Way, followed by a vibrant festival at Abbotsford Exhibition Park. Enjoy a plethora of family-friendly activities, live entertainment, mouthwatering multicultural food trucks, and a bustling marketplace. And to top it all off, brace yourself for a mesmerizing light show finale that will leave you in awe.

8am-10pm, Fireworks at 10pm
Abbotsford Exhibition Park, 32470 Haida Dr, Abbotsford, BC
Canada Day at John Lawson Park in West Vancouver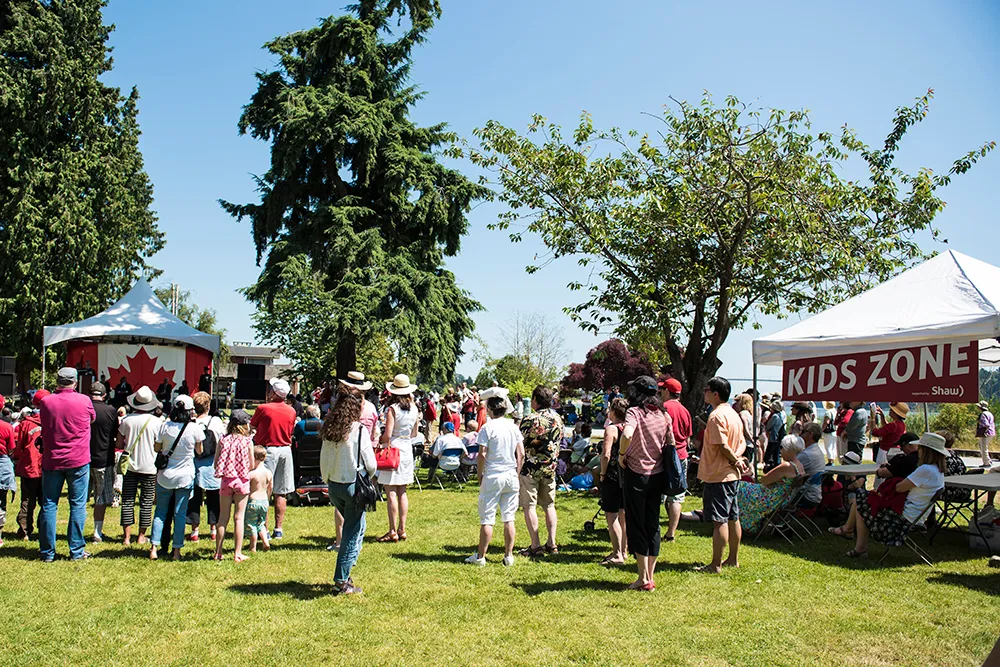 Head over to John Lawson Park in West Vancouver for an engaging Canada Day celebration. The festivities kick off with a citizenship ceremony at 2 pm, followed by live entertainment, engaging kids' activities, and a variety of tantalizing food vendors. Make your way to 17th Street and Bellevue Avenue between 2 and 9 pm to join the fun.

2pm-9pm
John Lawson Park , 17th Street and Bellevue Avenue, West Vancouver
>> Canada Day at John Lawson Park
Vancouver Mom
Would you like to write for us? We welcome well-written guest submissions with a local interest slant. Share your tips, review local businesses and highlight hot trends for Vancouver moms. Get all the info on our Contributor Page!