Six kid-friendly campsites close to Vancouver
Camping is inherently kid-friendly what with the roaming free, late nights and playing in the dirt! But really, what makes a campsite kid-friendly? Generally speaking, a campsite is great for young kids if it has a relatively safe waterfront, easy hikes, and nearby amenities such as laundry, showers and toilets. Here are six great family friendly campsites within a short driving distance from Metro Vancouver.
* A note on travel restrictions, refunds and COVID-19.
Kid-friendly campsites near the city!
That's right – camping in Langley! The perfect little family getaway. With games, movie nights and a ton of outdoor activities for the kids to keep busy, parents can kick up their feet and enjoy some free time of their own. For a bit of extra luxury, upgrade to one of their tent cabins. Reserve online.
Golden Ears Provincial Park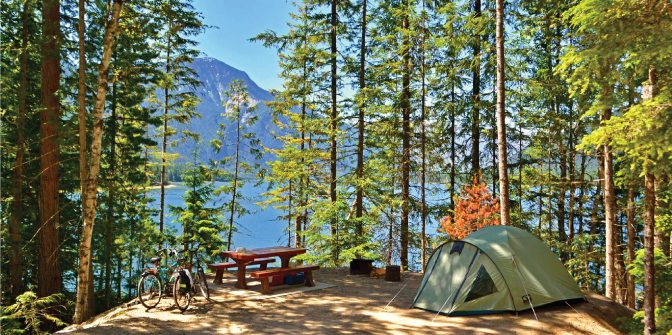 For families living in Maple Ridge, Mission and Pitt Meadows, Golden Ears Provincial Park is right there in your backyard.
Alouette Lake provides ample opportunities for swimming, boating, canoeing, windsurfing and even rustic marine-accessible campsites for the adventurous. The campsite also includes amenities such as flush toilets, showers, a playground and the Spirea Universal Access Trail, which has been designed to accommodate a range of physical disabilities.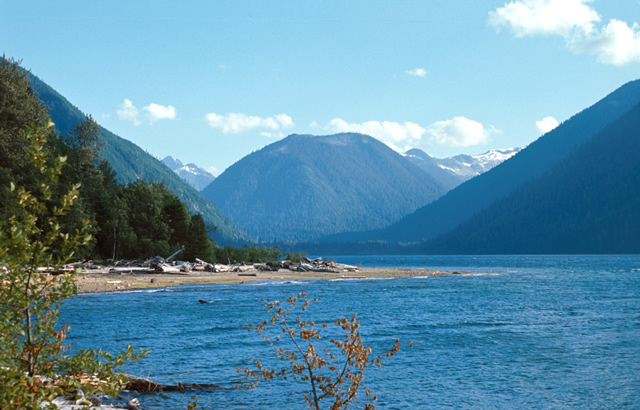 Just a little further down the road you'll find a relaxing campsite with a breathtaking view. You will want to return to this little piece of heaven every year. Not only will your family enjoy the scenic drive in, but you'll have much more to take in when you get there. Fantastic hiking trials, and if your family is of the canoeing type, this is the spot you talk about for years to come.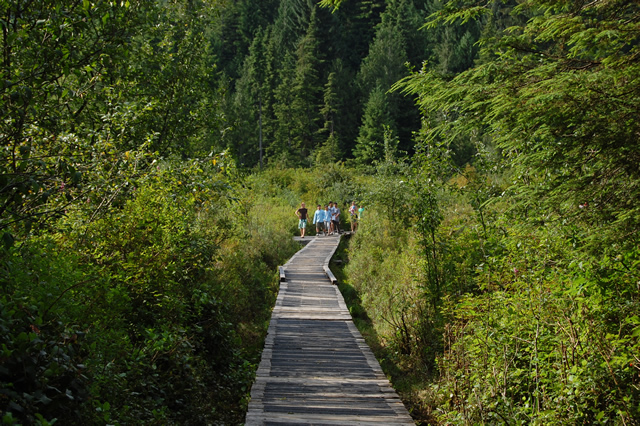 A quiet place to camp with the little ones. Around the lake is completely flat, so great for setting up a tent. The lake has plenty of shallow spots perfect for little swimmers and floppers. With barbecues, washrooms and grassy areas, it's also a great place to spend the day.
Alice Lake Provincial Park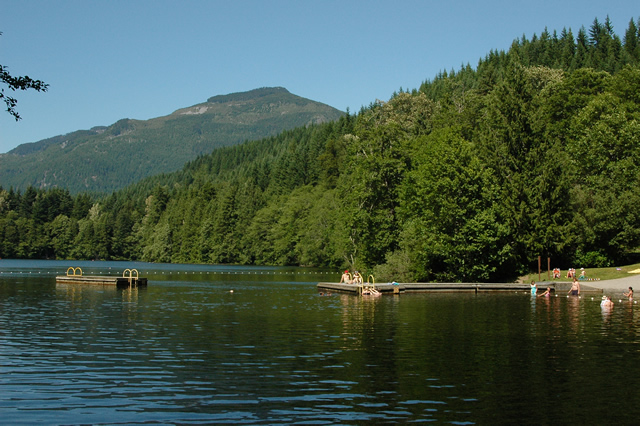 A long-time favourite with many local families, Alice Lake has something for everyone and it's an easy drive that can be done in an hour or two, including a bathroom break.
The campsite at Alice Lake features a calm lake with a sandy waterfront for playing and building sand castles, short hikes around the perimeter of the lake, and showers, flush toilets, electrical hookups and walk-in campsites available. In fact, Alice Lake's popularity is its main downfall, so reserving your campsite in advance is strongly recommended.
Lightning Lake in Manning Park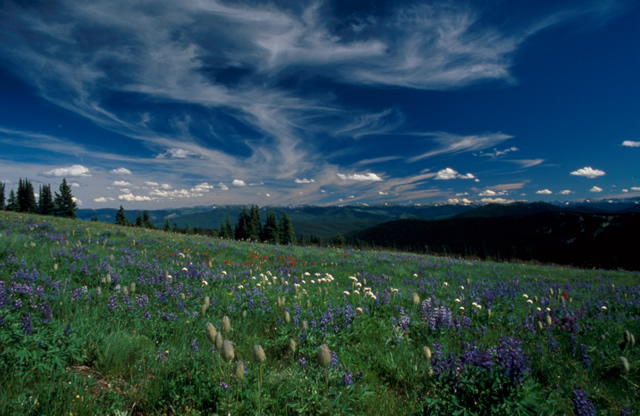 A little further afield, camping at Lightning Lake in E C Manning Provincial Park is a great choice for families who don't mind spending a little longer in the car (and once travel restrictions are over!).
Lightning Lake is a great place to rent a canoe and go exploring on the water, or drive up to the alpine meadows in July or August to witness the explosion of wildflowers without having to hike up by foot. An interpretive program at the campsite each evening is a great chance to learn about the local impact of the pine beetle.
Due to the longer drive, Lightning Lake may be a bit too far for a one-night stay, so plan on staying a couple of nights to have a chance to relax and enjoy yourself.
No matter where you decide to go camping as a family, remember to plan ahead, bring more clothes for your toddler than you think you'll need, and enjoy being in the great outdoors.
Book your spot up to three months in advance through the Province's Discover Camping (with the exception of Fort Camping) website.
** A note on COVID-19 and Camping
The provincial travel order issued on April 23, 2021, prohibits people from leaving their Health Authority Regions (some are combined for the purposes of this order), or visiting from out of province, for non-essential reasons. If you need to cancel your reservation due to the provincial travel order, you can receive a full refund.
All visitors arriving in parks are required to adhere to the current provincial restrictions, even if they have changed since the time of booking.
Park operators will be monitoring for compliance with all restrictions across all of our parks.
Originally written by Angela Robertson and Michelle Carchrae
Vancouver Mom
Would you like to write for us? We welcome well-written guest submissions with a local interest slant. Share your tips, review local businesses and highlight hot trends for Vancouver moms. Get all the info on our Contributor Page!