Eight local lakes to explore
There's nothing more Canadian than a plunge in a fresh, cool lake, and there are plenty in and around Vancouver. Things are opening up so it's a perfect time to explore outdoor spaces this summer and enjoy the fresh water.
Eight local lakes to explore with the kids
Buntzen Lake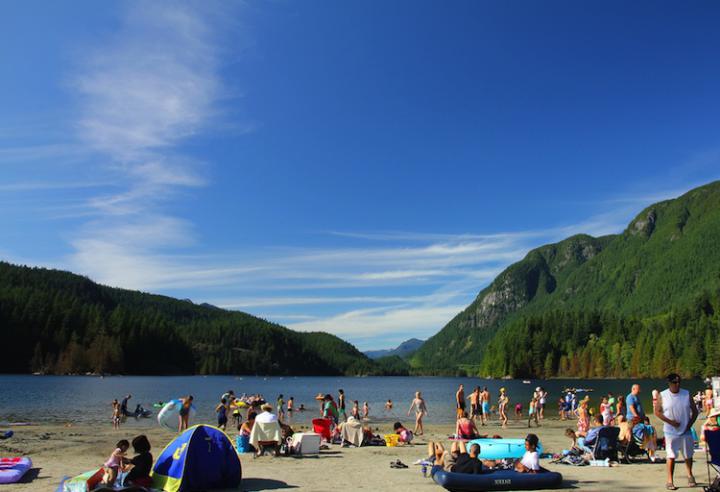 During the off season, this lake is a popular hiking trail but in the summer it's a gorgeous place to take a dip. Try to go during the week and pack a lunch and, of course, a pink flamingo floatie.
>> Buntzen Lake
Sasamat Lake / White Pine Beach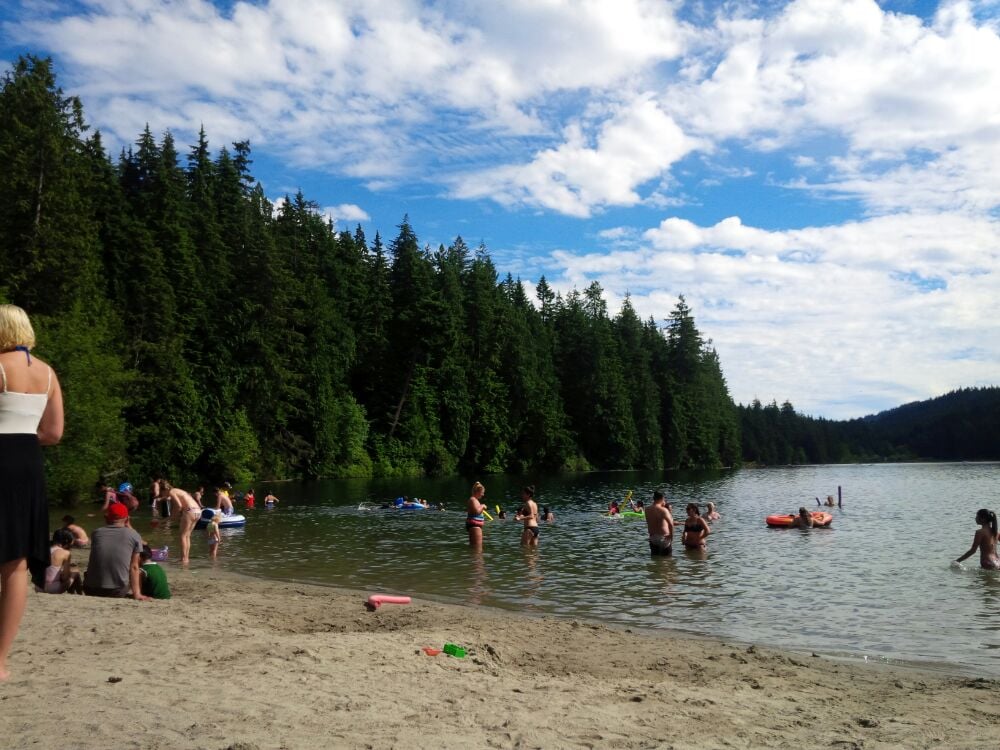 The Lower Mainland's warmest lake is a perfect summer swimming hole for the littles. Located near Port Moody, Sasamat Lake also has walking trails, a beach area and a concession stand, but be warned, it's VERY busy in the summer so arrive early! Also be bear and goose aware. 
>> Sasamat Lake
Goldie Lake on Mount Seymour
This trail has a higher elevation and is more rugged than the Rice Lake or Huckleberry trails, but it's still a good hike for kids since it's short and there's lots to see. Goldie Lake is best in August and September; any earlier and you might find snow on the ground, any later and you might miss the wild blueberries.
>> Goldie Lake
Alouette Lake
Brisk but one of the more stunning settings around, Alouette Lake is well known to campers at Golden Ears Park in Maple Ridge. With its glorious mountainous backdrop, it feels miles away from city life.
Mystery Lake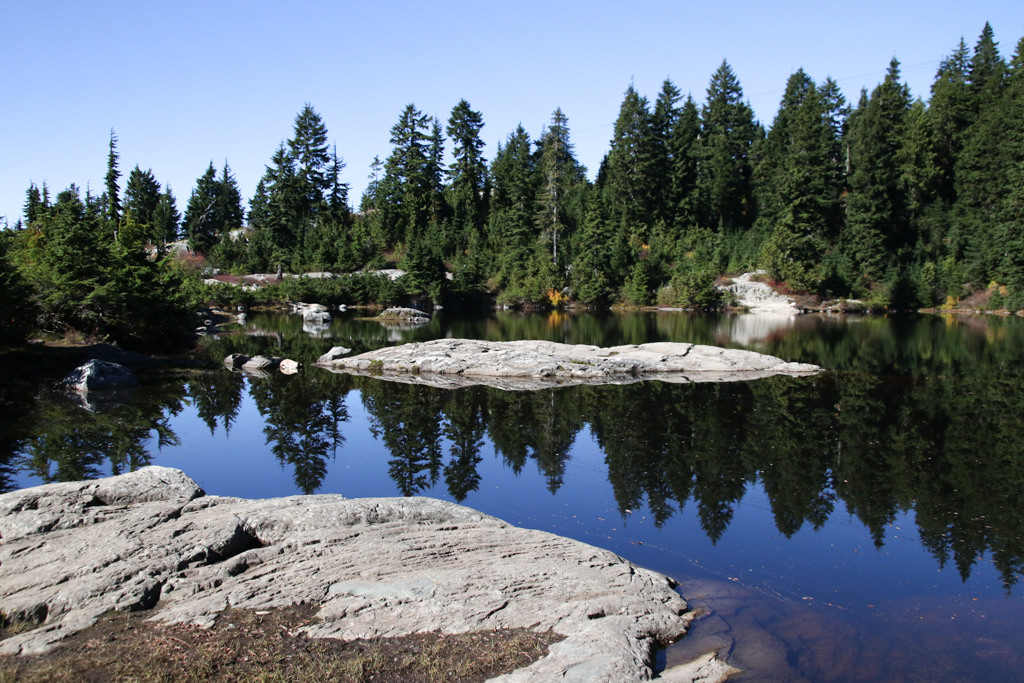 One of our secret faves is Mystery Lake up on Mount Seymour. It's a lovely 15-20 minute alpine hike and well worth the short trek. There are warm rocks for sunbathing or lunching around the lake, but be warned the water is, well "refreshing." Also it does attract nude sunbathers.
>> Mystery Lake
Cultus Lake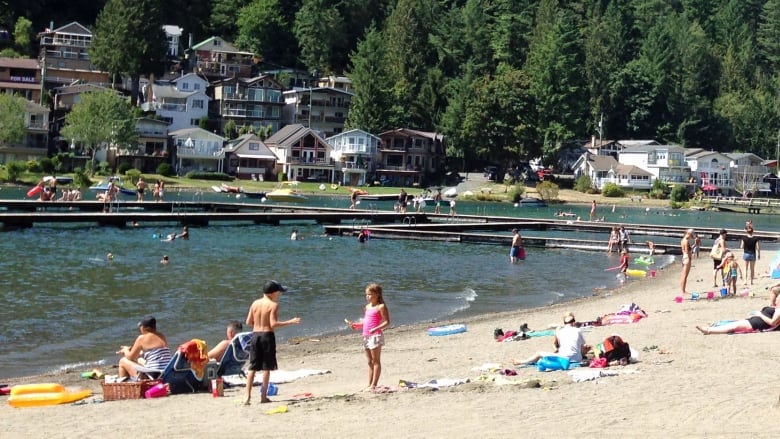 A hugely popular, warm freshwater lake set against a backdrop of scenic forest-clad mountains. The small community of Cultus Lake offers waterslides, two golf courses, bumper boats, go-carts, canoe, boat and jet ski rentals, marina, miniature golf, restaurants, stables, laundromat, stores and gas stations.
Chilliwack Lake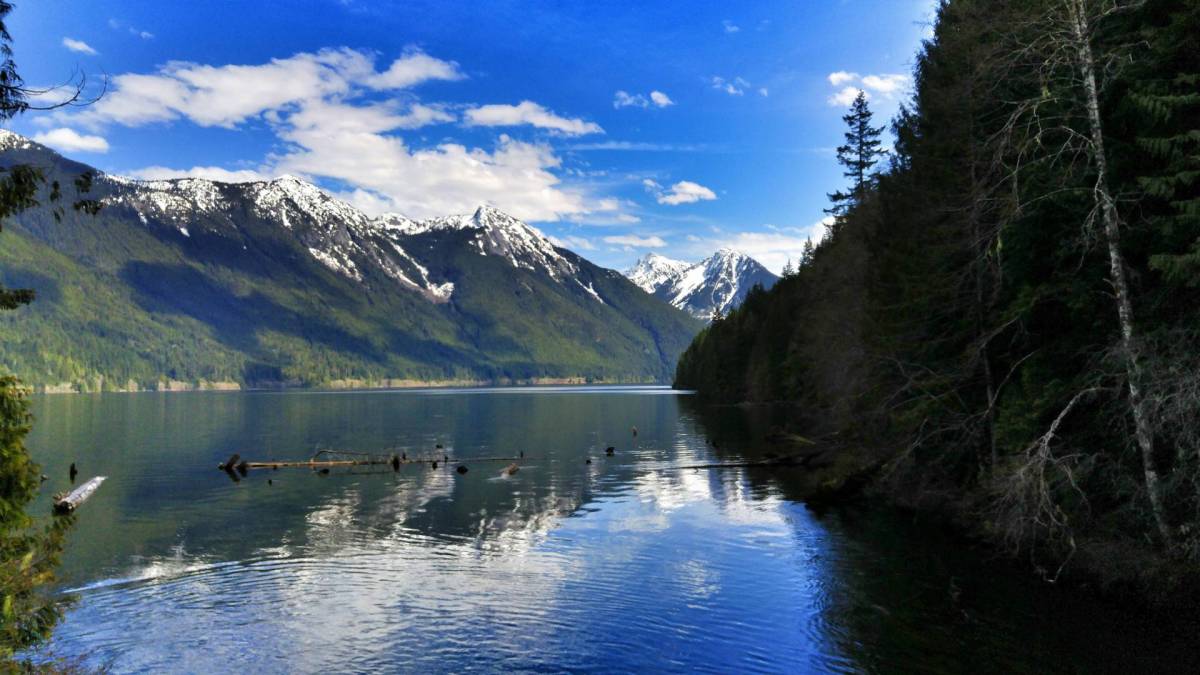 Breathtaking views of snow capped mountains surround this peaceful lake, a far cry from the laughs and cries of nearby Cultus Lake. A popular park for hiking, fishing, small motor-boating, canoeing and kayaking. 40 km of hiking trails are great for wildlife viewing and enjoying nature.
Trout Lake
If you live in the city, this truly is your closest local lake and it's open for business. Located in East Van at John Hendry Park, this little swimming area has a small beach, lots of shady picnic spots and facilities. And of course, it's minutes from a popular revamped playground, coffee shops and community centre.
>> Trout Lake
More watery fun!
Harriet Fancott
Harriet Fancott is the Editor and Social Media Manager for Vancouver Mom. She has over 20 years experience in the arts, tech and mom-based blogging arenas. She lives in East Vancouver with her husband and son where they enjoy exploring all that Vancouver has to offer from festivals and events to playgrounds and beaches to sushi and ice cream (although not together).