Summer Camps are back in full swing. So go ahead and enroll your kids in one of these creative, active or just plain fun summer camps around Metro Vancouver. Whether it's indoor or outdoor, half or day-long, we've got ideas. Take a look.
Top Summer Camps in Vancouver
Updated list: June 26, 2023
This Montessori-inspired cooking academy for kids ages three through teens offers three-hour camps that teach kids to make healthy, delicious, and seasonal meals from scratch to consumption. But that's not all. While cooking, kids also experiment with math and science concepts, reading skills, and polishing up their table manners by sharing meals around the community table.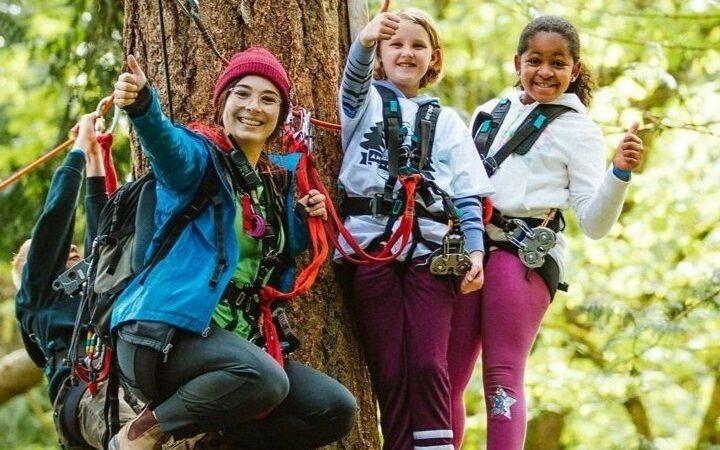 Join WildPlay's new Anti-Gravity Camp for outdoor education, play, and exercise this summer. Conquer aerial activities, learn teamwork, problem-solving, and resilience. Say goodbye to screens and hello to unforgettable outdoor fun!
Sign up now for an action-packed summer at WildPlay's Anti-Gravity Camp. Don't miss out on this gravity-defying experience!

>> Wildplay Anti-Gravity Camps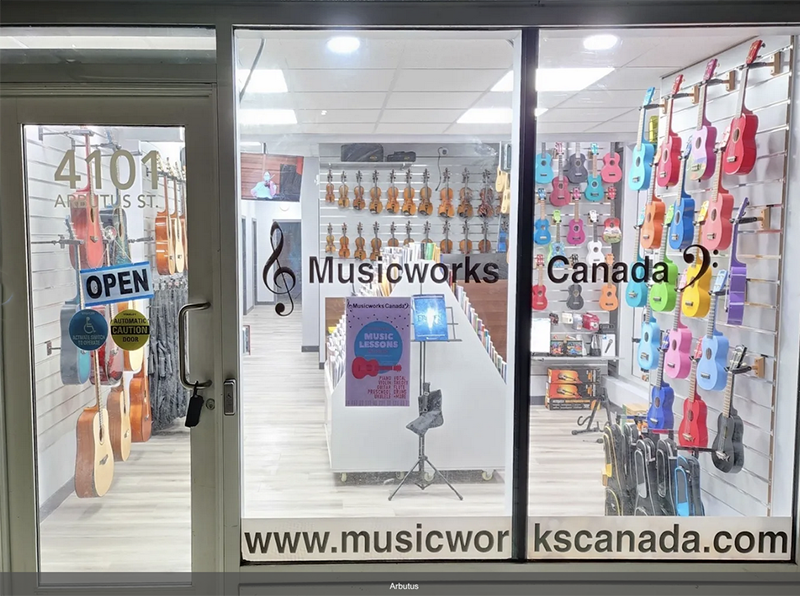 Musicworks Canada is the largest brand of music-centred academy in Canada. They offer Music Lessons, Academic Tutoring, Preschool, AI-Driven Math, Coding and Summer Camps.
Their outreach programs are in South Korea, Ghana, South Africa and Madagascar with other countries in the works.
Steamoji is a maker academy for kids ages 5-18 that trains builders, makers, inventors and entrepreneurs. They believe the best way to prepare for a world of accelerating change is to train our children with the foundational skills and mindsets to build solutions to the problems of their future.
Technological change is accelerating. Many parents feel STEAM subjects (science, technology, engineering, arts and math) are important to help prepare their children the careers of their future, but see schools more focused on traditional studies.
>> Steamoji
If you got a buddy performer in your house, this summer camp is for you! Shoreline Studios offers week long camps called Crafting the Actor. Each session covers a variety of concepts to help actors hone their skills and work confidently, knowing they have a solid foundation!

Best of all, they're going to make friends, learn more about themselves while building character, and get a copy of their voice-over and on-camera work.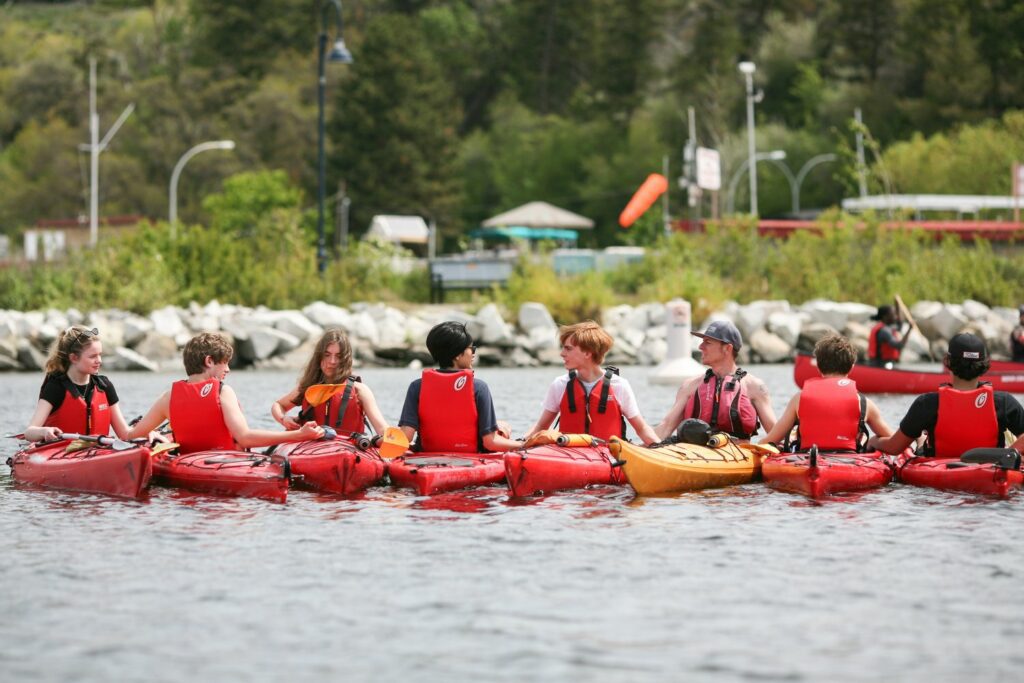 Camps include STEM (choice of Game Design or Digital Fabrication) and Entrepreneurial streams. Week One includes STEM/Entrepreneurship sessions, where students start a business and create a product. Week Two is packed with Okanagan Valley day trips and outdoor education. Expeditions include kayaking, geocaching, rock climbing, and swimming. You will enjoy this 2 week camp experience in Summerland, BC situated in the Okanagan Valley.

>> Unisus Summer Camps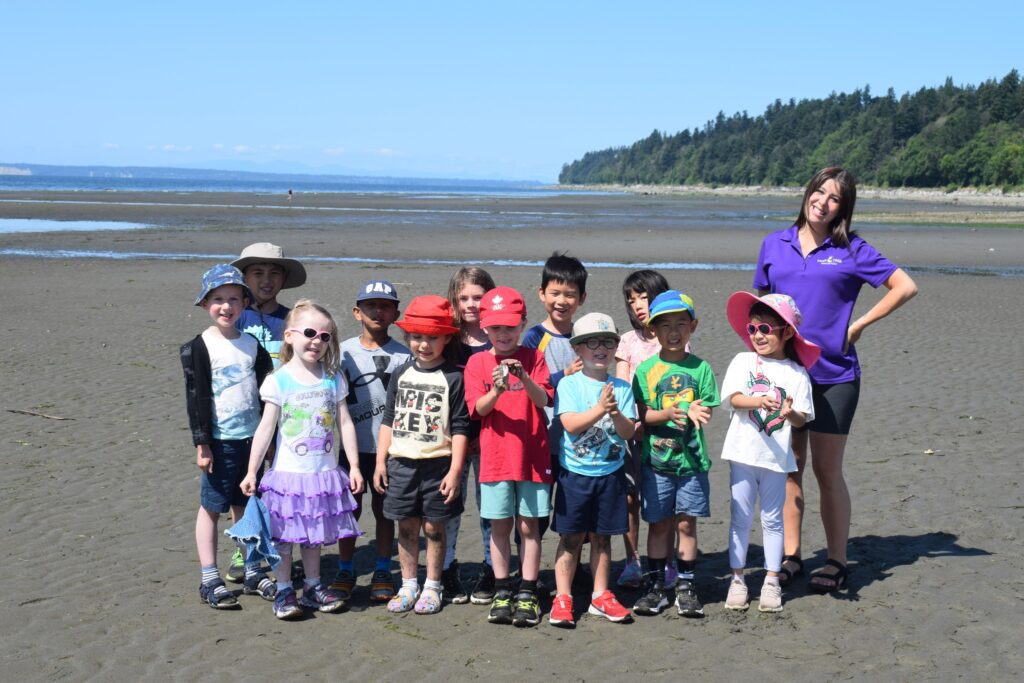 Pear Tree Education is about to change your idea of summer camps! Like many families, you're looking for the perfect blend of education and social interactions for your child.
They have become one of Vancouver's most popular education camp. Your child will spend as much time as possible outside, experiencing education hands-on in the open air.
Their camps fill up very fast, so make sure that you book soon to avoid disappointment!

>> Pear Tree Education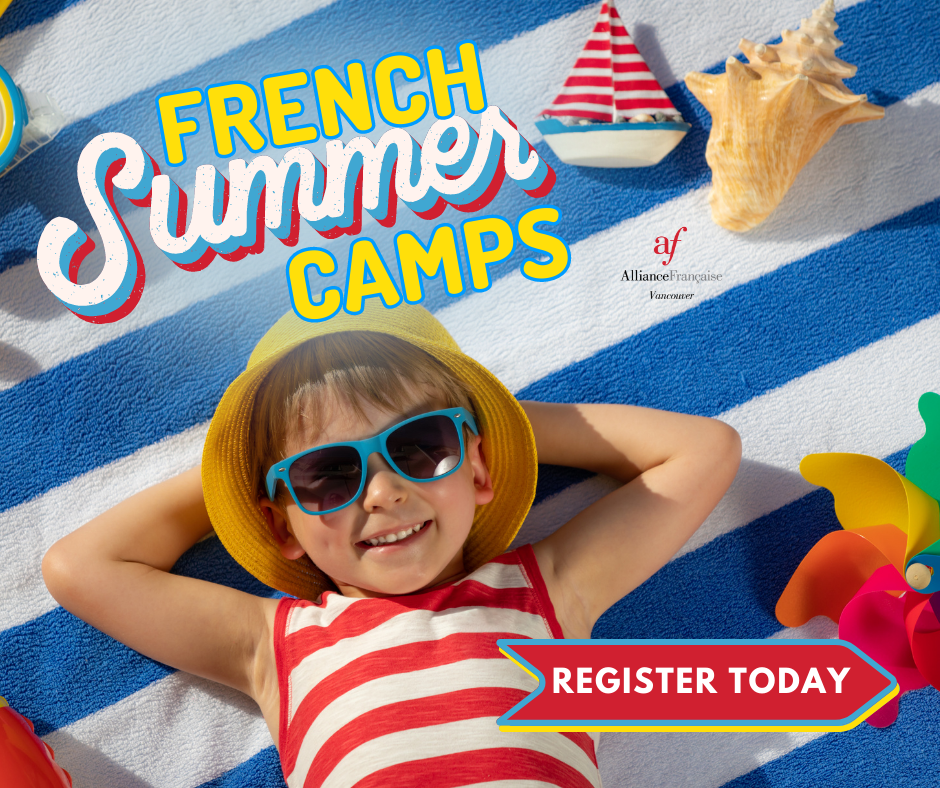 Discover the perfect summer adventure for kids and teens at Alliance Française Vancouver! Immerse yourself in the French language through exciting summer camps and classes. With certified native French teachers and a focus on communication skills, your child will gain a lifelong advantage in language learning. Join them for an unforgettable summer of fun and French exploration. Enroll today!

>> Alliance Francaise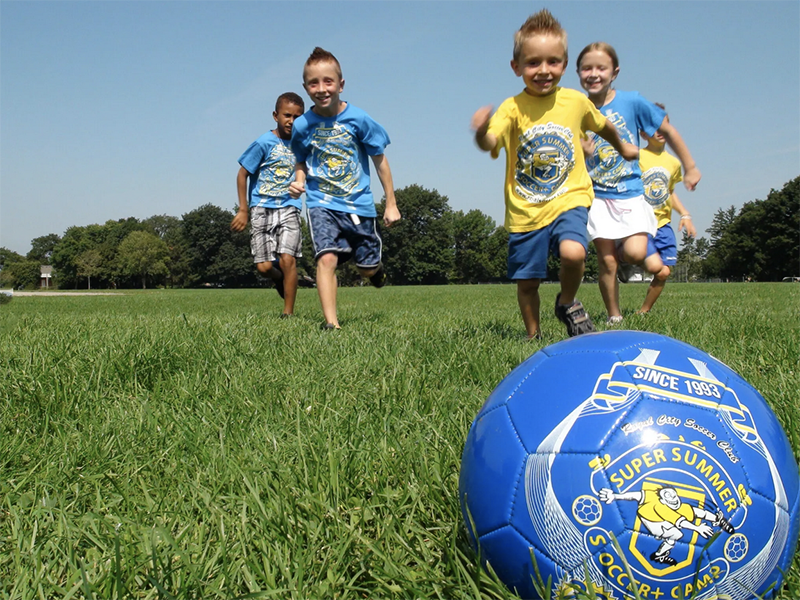 Royal City Soccer Club offers half-day and full-day camps for kids across Metro Vancouver. Their camps are active and engaging and focus on building camper's skills and confidence—both on the field and off. Check out one of their many locations near you.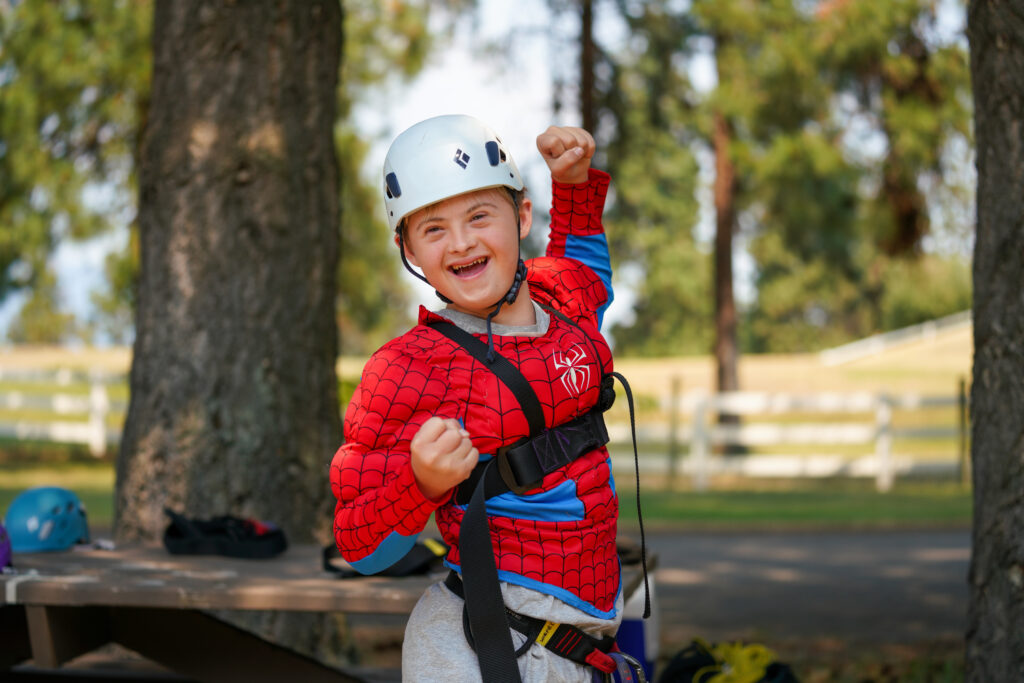 Easter Seals has been offering summer camp experiences to children and adults with physical and cognitive disabilities since 1968. They offer day camps, and week-long overnight camps for all children and adults with disabilities aged 6-49 years old. Their skilled and highly trained counsellors bring out the fun and silly in every activity and event, creating memories for a lifetime.
>> Easter Seals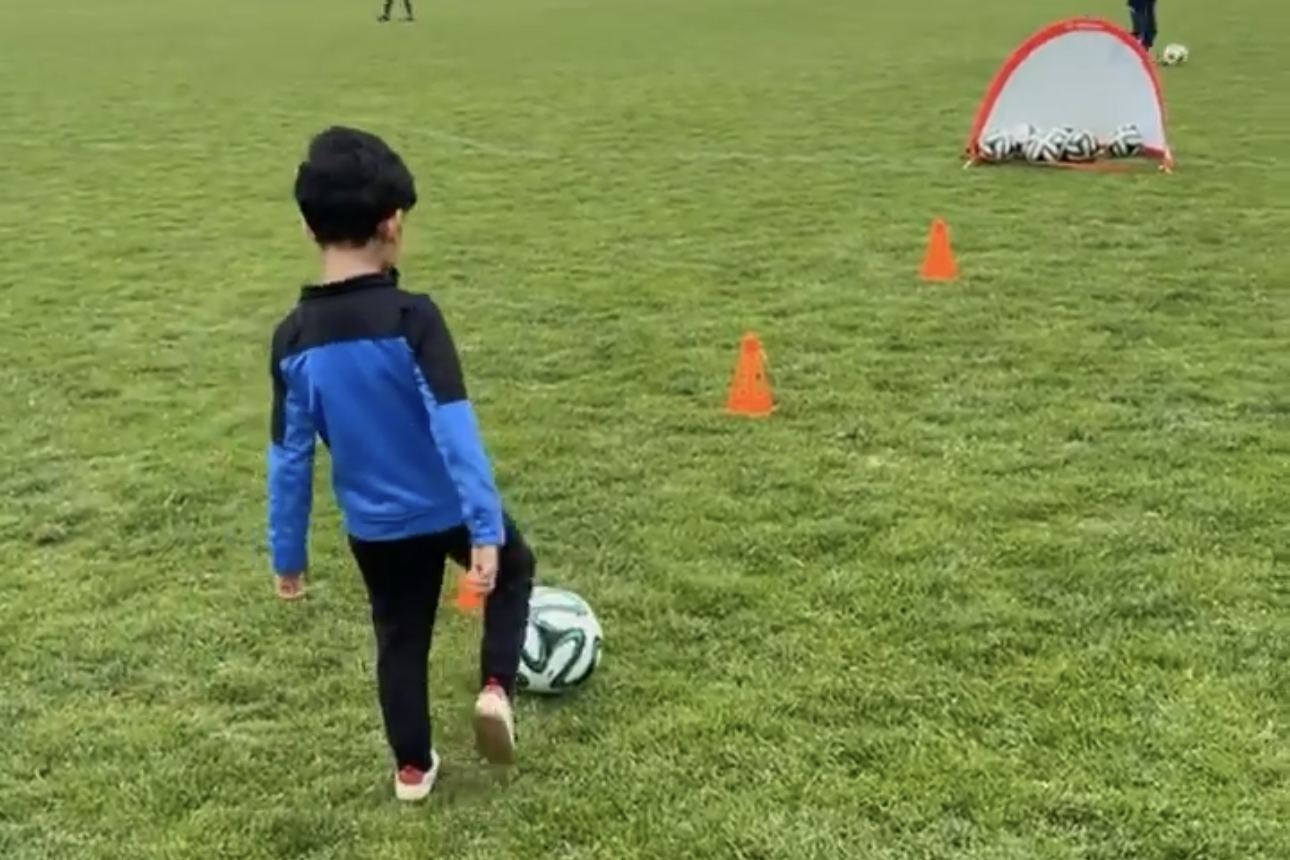 Is your child a budding soccer star, or new to the sport? C5 Training can help kids across all levels develop key soccer skills and gain a big competitive edge.
C5 Training offers:
* 1-on-1 training sessions
* Small group sessions
* Summer soccer camps (May/June & June/July)
* All ages bootcamps (May/June & June/July)
Started by Chelsey Lal, C5 Training came from her passion and dedication to the sport. Chelsey has played competitive soccer for 25 years and has coached young players for 5 years. Her goal is to pass on her knowledge to help young soccer players build strong skills and grow their love for the game.
>> C5 Training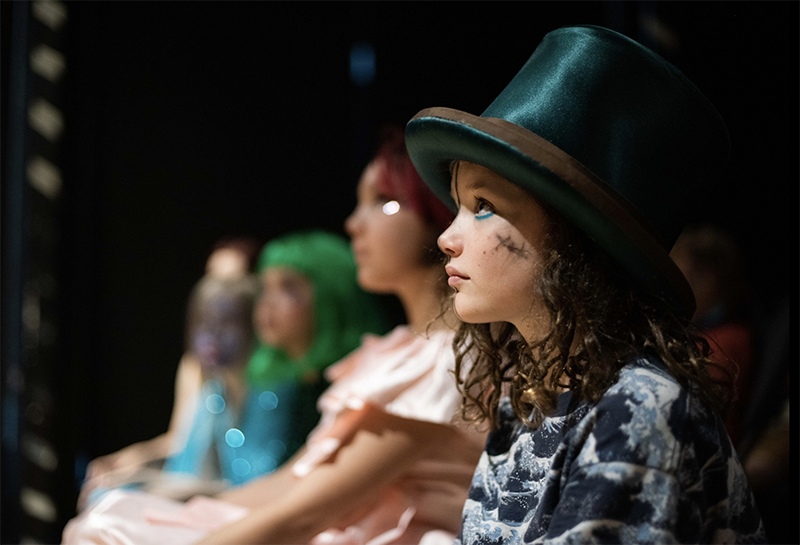 Participating in drama helps children in both life and learning. It increases their understanding of the world they live in, while it works to develop personal skills that will help them achieve success throughout their lives.
At Carousel Theatre for Young People, drama school is a core part of their mission as they seek to provide experiences that inspire, educate and empower young people.
Choose from camps like Drama, Improve, and Drag, plus they offer Mini Camps.
Get ready for an unforgettable summer soccer experience at Free Kick! Join them to celebrate the spirit of the World Cup and enjoy a great season filled with music, fun warm-ups, small-sided games, and even country flags. Their mini World Cup tournament is sure to be a blast! Plus, with the warm weather, you'll have the perfect opportunity to hit the beach after the games.

All registered players will be assigned to balanced teams and They will do their best to coordinate players into levels that best suist a desired challenge.
Don't miss out on the fun – sign up now! Limited availability and space!

>> Free Kick Timbits Soccer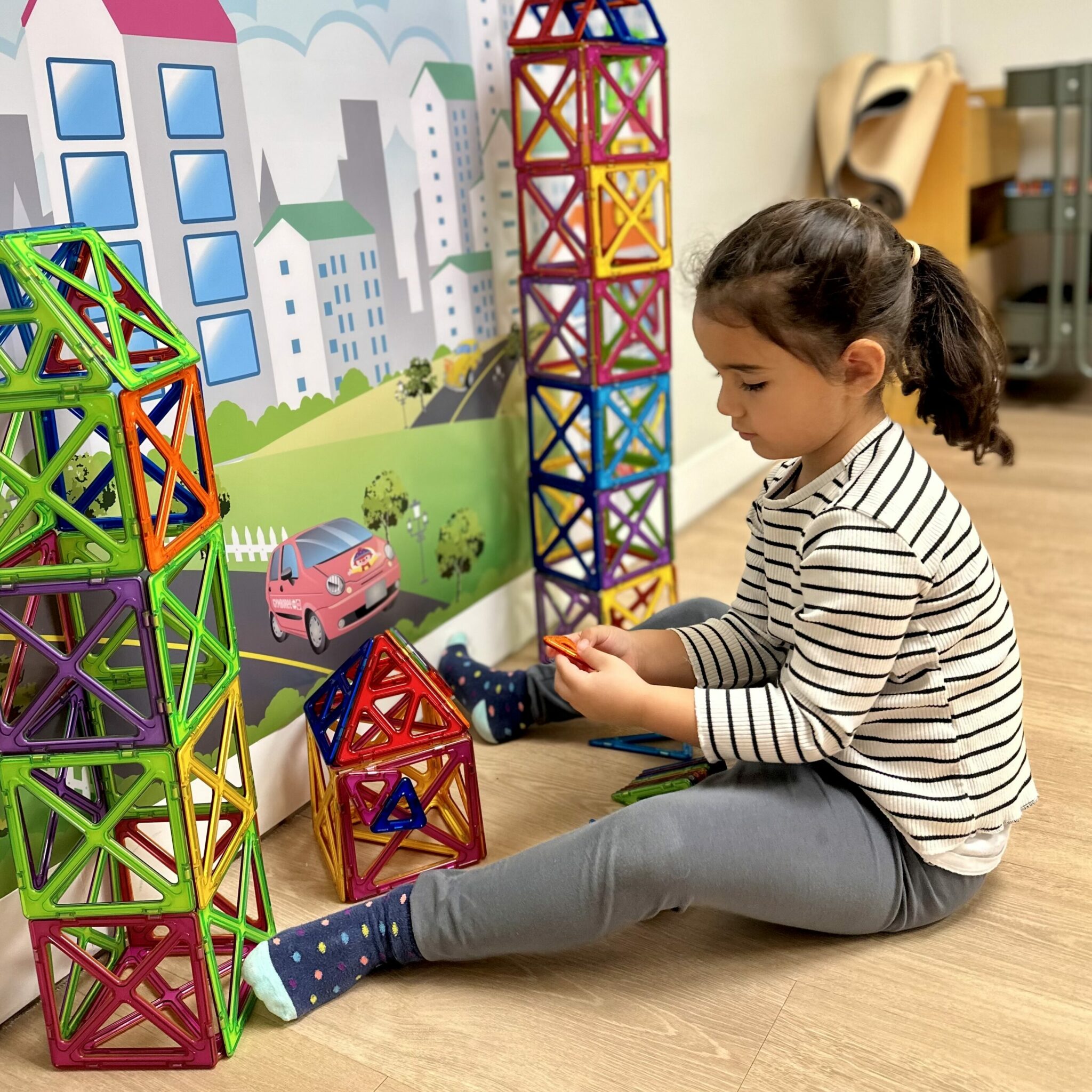 Gymboree Play & Music is the global leader in play classes & camps for kids newborn to 6 years old with more than 700 play centers in 40+ countries worldwide. Metro Vancouver parents are lucky to have a Gymboree location to visit on West Broadway in Vancouver, especially because they're offering three fun drop-off camp options for various age groups this summer! S.T.E.A.M Summer Camp for 2.5 to 4-year-olds provides inventive play that instills confidence, innovation, and problem-solving skills in little ones. Little Creators Summer Camp for 2.5 to 5-year-olds facilitates creativity, confidence, and imagination through music & skits. And Little Architects Summer Camp for 4 to 6-year-olds offers 3D play that broadens your child's perspective and thinking patterns! Check them out for more details on summer camp offerings and schedules.

>> Gymboree Play & Music Vancouver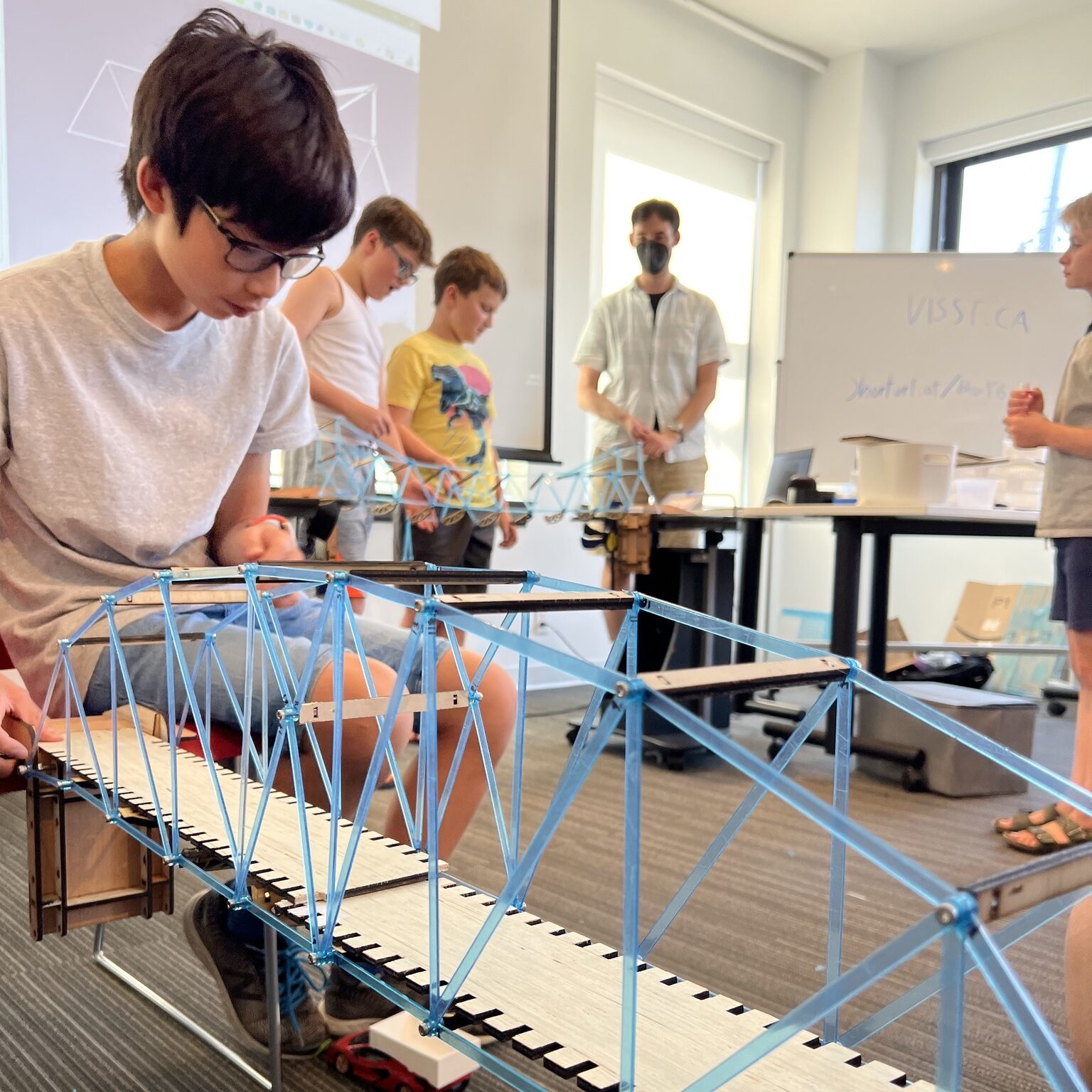 VISST camps offer fun and hands-on STEM programs for students aged 8-17, taught by award-winning instructors and PhDs. Topics covered include Machine Learning, Sustainability, Game Programming, and more. The curriculum is adaptable and allows students to learn at their own pace. Humanities topics like Writing and History are also available. Upon completion, students earn a certificate of completion.
>> VISST
This post is sponsored by the above camps.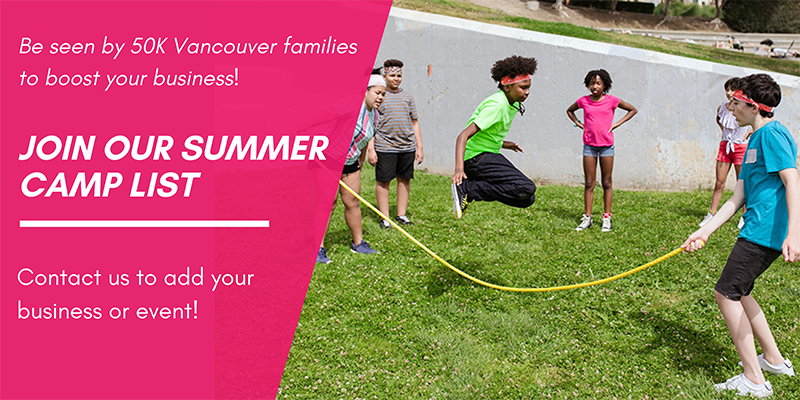 If you have a summer camp and you'd like to be listed, please visit us here.
Vancouver Mom
Would you like to write for us? We welcome well-written guest submissions with a local interest slant. Share your tips, review local businesses and highlight hot trends for Vancouver moms. Get all the info on our Contributor Page!