Yes there are summer camps this year. Vaccines are rolling out and kids need activities. All of the following camps have pandemic protocols in place so go ahead and enroll them in one of these creative, active or just plain fun summer camps around Metro Vancouver. Whether it's indoor or outdoor, half or day-long, we've got ideas. Take a look.
Top Summer Camps in Vancouver, 2021
Place des Arts Summer Camps
Singing, dancing, theatre, making art — you name it, Place des Arts has got it. This year, the well known Coquitlam-based arts hub is running safe, in-person and online Summer art camps and programs for kids. These creative, hands-on, week-long camps aim to inspire the artist in every child.
>> A Q&A with Place des Arts
>> Place des Arts Coquitlam

Tennis BC Hub Camps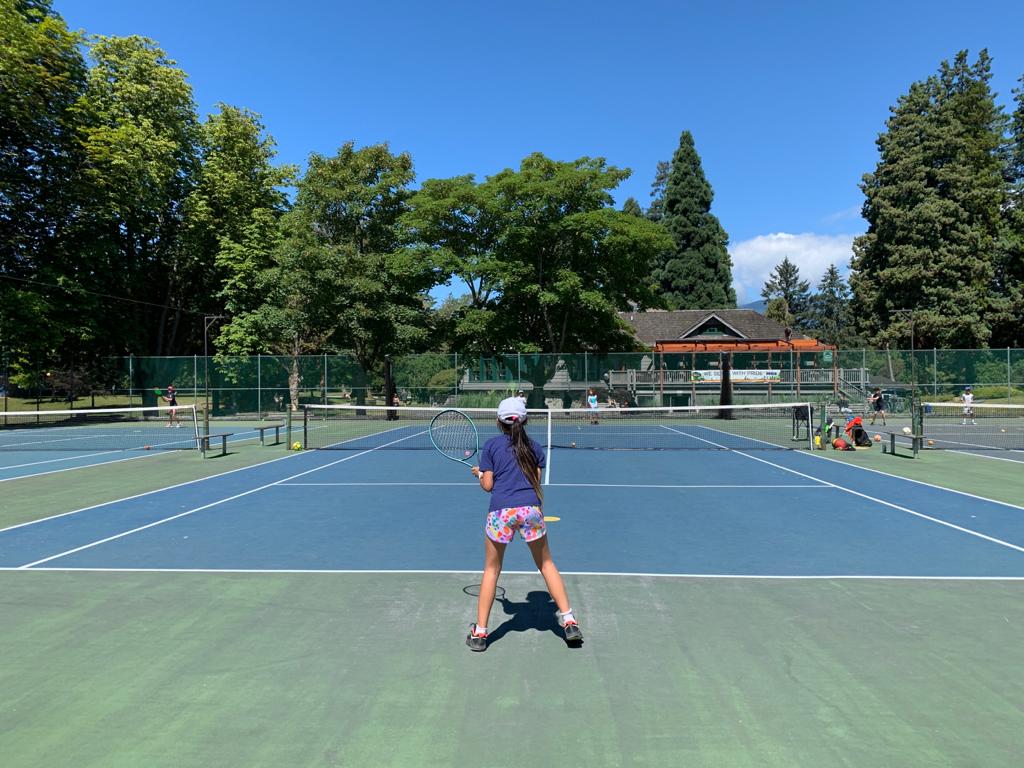 Looking for a summer camp that's naturally distanced where your kids will have fun and be active and socially engaged?  Tennis camp is what you're looking for! Tennis BC Hub has high caliber coaches and locations in Stanley Park and Richmond. Your child will learn physical literacy skills that transfer naturally to everyday life. 
>> A Q&A with Tennis BC Hub
>> Tennis BC Hub
EngKidz
This Summer, your kids can aim for Mars, make an electric car, and more. Check out their in-person and online programs in Engineering, Robotics, Coding, 3D Design, 3D printing, and Arts – all led by BC Engineers. Your kids will build and take home a custom designed STEM Project. PS: Receive a 15% discount using coupon code "VMSTEM" at checkout.
>> EngKidz
Pedalheads Swim and Cycling Camps
Whether it's cycling of swimming, you can't go wrong this summer with Pedalheads! This popular local outfit offers safe and fun bike, swim, and trail programs to families across the Lower Mainland. Promoting kids' health and development over the last 30+ years has earned Pedalheads a reputation of excellence and trust in the communities they serve.
>> A Q&A with Pedalheads
>> Pedalheads
Elevate Ultimate Camp
Looking for a fun, positive, high energy, and safe summer camp? Elevate Ultimate frisbee and disc golf camps, provide parents and kids aged 6-19 with fun and physically distant summer camp options. Known for their high-energy coaches and engaging games. Get 15% off your camp with code vmelevate15
>> A Q&A with Elevate
>> Elevate Ultimate Camp
Shoreline Academy Acting Camp
Got a performer in the house? Shoreline camps introduce students to what it takes to become a working film and TV actor. Train with top-working actors in town to learn different approaches and gain practical, comprehensive experience and knowledge in a fun, safe and supportive environment. Make friends, learn and explore characters, and find out more about yourself.
>> A Q&A with Shoreline Academy
>> Shoreline Academy
Free Kick Soccer Camp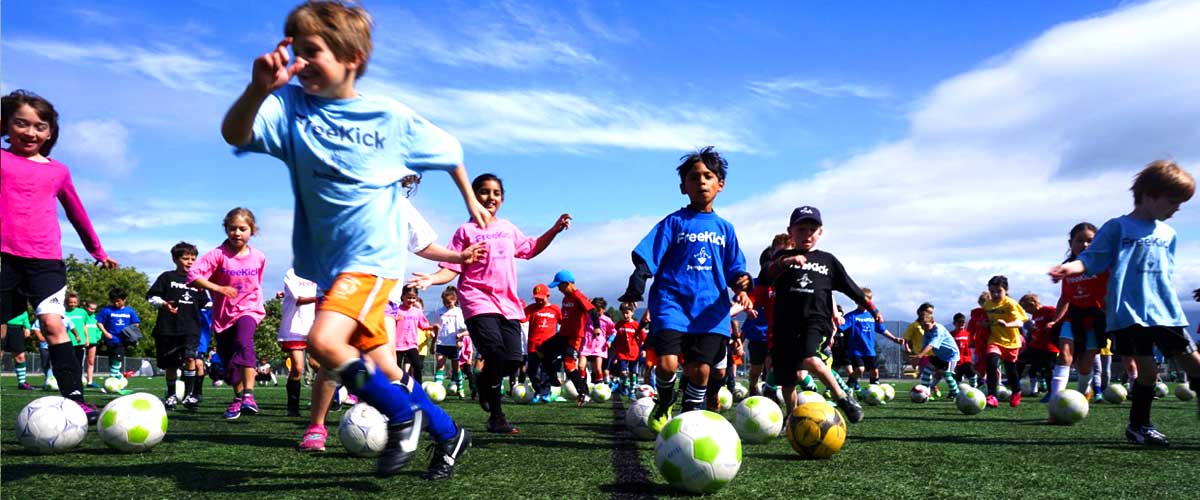 Get the kids outdoors and kicking the ball around with Free Kick this summer! No Tryouts, No Politics, No Subbing – Just Play, Play, Play – Same Times, Same Locations – Spring, Summer, Fall & Winter! Founded by the pioneer of women's soccer in Canada, Carrie Serwetnyk, these camps are a great way to enjoy and learn fun skills and play dynamic developmental games to improve as a player.
>> A Q&A with Free Kick
>> Free Kick
Little Kitchen Academy Cooking Camps
This Montessori-inspired cooking academy for kids ages three through teens offers three-hour camps that teach kids to make healthy, delicious, and seasonal meals from scratch to consumption. But that's not all. While cooking, kids also experiment with math and science concepts, reading skills, and polishing up their table manners by sharing meals around the community table.
>> A Q&A with Little Kitchen Academy
>> Little Kitchen Academy
Steamoji West Vancouver
This creative maker academy is for kids ages 5-14 that trains builders, makers, inventors and entrepreneurs. Engage your child this summer with a week-long camp of STEAM (Science, Technology, Engineering, Arts and Math) projects and activities!
>> Q&A with Steamoji
>> Steamoji West Vancouver
Vancouver Maritime Museum STEAM Camp
These ocean-centred camps feature interactive learning and outdoor play. The beautiful waterfront location (at Kits Point) provides the perfect backdrop for fun maritime-themed activities for kids. They offer four full day camps: Sea Navigation Camp, Arctic Canada Camp, Ahoy Matey Camp, Ocean Explorers Camp.
>> A Q&A with Vancouver Maritime Museum
>> Vancouver Maritime Museum STEAM Camp
Summit Kids Young Entrepreneur
Got a biz kid in the house? Even if you don't, entrepreneurship encourages children to think outside the box, create unique solutions and become leaders at an early age. Sign the kids up for a camp that fosters their enterprising spirit!
>> Summit Kids Young Entrepreneur
UBC STEAM Camp
Looking for a 21st century learning camp? Enroll your child in a world class UBC STEAM camp with Digital Media Academy. Kids will hone their creativity, collaboration, critical thinking, and communication skills while exploring coding, artificial intelligence, and game design. Weeklong camps for ages 7-18.
Learning Disabilities Society: RISE
Does you child have a learning disability? Sign your child up RISE, a customized and creative week-long camp that help students (grades 3-5) with LDs develop new skills through fun, hands-on camp programs with a high instructor and camp counsellor to camper ratio. Special programming and activities designed in 2020 will be delivered safely in-person to exceed health and safety guidelines.
Pomo Arts Camps
Each week children will explore a new theme as they experiment with different art mediums and craft supplies. Students will create exciting 3D projects, paintings and more in these fun filled, imaginative classes guided by the expert educator and artist, Gayle Hunter. Full day camps throughout the summer.
Uphoria Yoga Camp for Kids
Send the littles to a calming camp where they get bendy, mindful and have fun too. Kids will become favourite animals and go on adventures while learning yoga poses and their benefits. Children will leave feeling calm, aware of their bodies and minds. Full and half day camps in the heart of Mount Pleasant.
Camp Monarch Arts Camp – Sold Out
This annual two-week Orff-Schulwerk based summer day camp is aimed at children with a genuine interest in the arts. Their goal is to motivate children to achieve their true potential in the arts in a positive and encouraging environment. Each day, campers have classes in fine art, music, dance, and musical theatre, all taught by professionals in their field. Their summer camp finishes with a spirited performance for family and friends either in-person or in the form of a movie.
>> Camp Monarch
This post is sponsored by the above camps. If you have a summer camp and you'd like to be listed, please visit us here.
Harriet Fancott
Harriet Fancott is the Editor and Social Media Manager for Vancouver Mom. She has over 20 years experience in the arts, tech and mom-based blogging arenas. She lives in East Vancouver with her husband and son where they enjoy exploring all that Vancouver has to offer from festivals and events to playgrounds and beaches to sushi and ice cream (although not together).