Five refreshing BC bubblies perfect for summer!
There's no better way to usher in summer than with some local wine or a sparkling cocktail. We've got local 5 bubbly recos that are great on their own as well as a festive summer cocktail recipe from Town Hall Brands' owner, agency director and wine connoisseur, Leeann Froese. PS: She's a mom too!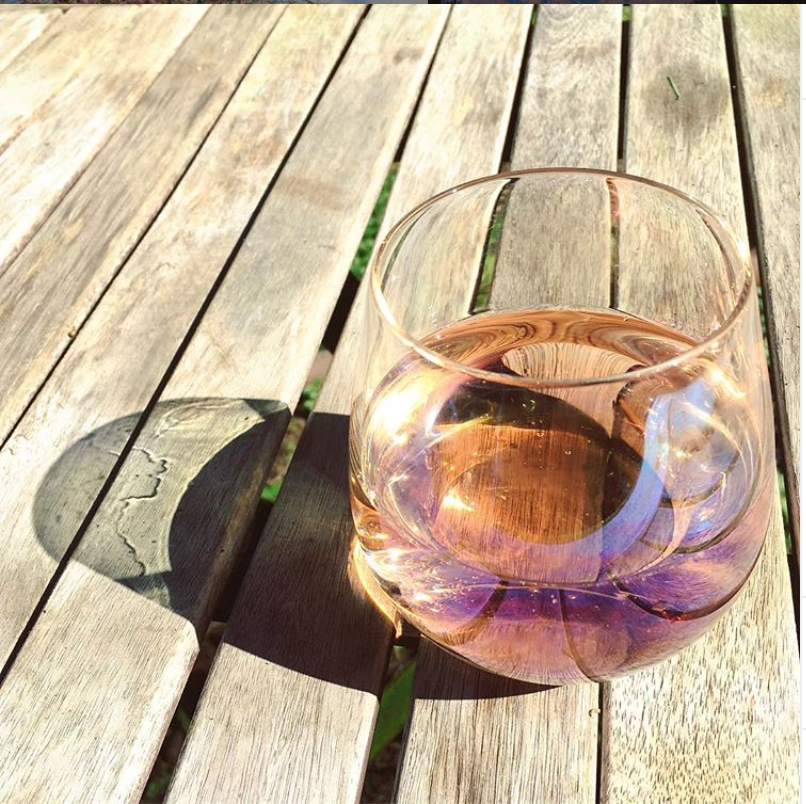 Just in time for the long weekend, Well Seasoned Gourmet Food Store in Langley is selling Zipzicles. These reusable freeze pop pouches transform any liquid mixture into a delicious cold treat. Great for the littles in between water park splashes this summer.
To make them "adult-only," and elevate them from playground to patio, add some booze before you freeze, cut your frozen cocktail in half, and drop it into a wine glass filled with BC bubbles.
To complete this recipe, you'll need a sparkling wine that pairs perfectly, cherries, a kiss of vodka, and a hot summer day. Feel free to choose your go-to bubbles (dry, not sweet), and if you're a BC wine lover ready to raise your glass to Canada, here are gorgeous BC bubblies that will take your cocktail to a whole new level.
Five BC bubblies perfect for summer + a cocktail recipe
Haywire Winery – The Bub
Made from Chardonnay and Pinot Noir in the champagne method and named for the childhood nickname of the winery owner's daughter, it's a dry, well balanced, crisp bubbly that captures the taste of orchard fruit that made the Okanagan famous. There are citrus notes too, good acidity and lovely, tiny bubbles. At a fraction of what you'll pay for champagne ($29.90) this is a lot of wine for the price.
Summerhill Pyramid Winery – Cipes Brut
Straight from the Okanagan Valley, the Cipes Brut is organic, which means you might be safe from that Sunday morning hangover after one too many Zipzicles! With aromas of apple, lime, pear, almond and grapefruit, it has just enough zest to accompany the fresh lemon juice in this recipe. Buy online here for $26.50.
Evolve Cellars – Élan Effervescence 2017
Just like its name, this Okanagan sparkling wine has quite the fancy flair. Its vivacious floral aroma is complemented with slightly off-dry bubbles. For $19.99, add it into your Zipzicle cocktail for some serious feelings of flower power. Buy online here.
Singletree Winery – Merryfield 2018
This new sparkling wine is for those that like to get their hands on the newest items! Priced at $34.70, this bubbly is made in the champagne style with 50-50 Pinot Noir and Chardonnay. Complete with some serious citrus notes, the Merryfield is a crisp and cool feature to your Zipzicle cocktail. Let's just say it's for those that favour the finer things. Buy online here.
Narrative XC Method by Okanagan Crush Pad 2018
From Vineyard grapes in both Oliver and Summerland, the Narrative XC Method is known to be just like the Okanagan region, extreme! This sparkling wine is all things bubbly and exciting, with creamy and toasty notes. Just right for a Zipzicle cocktail before a night out, or to be enjoyed by the campfire. Buy online here for $24.90.
Cherry Vodka Sparkling Cocktail
1 lb. cherries
1/2 cup sugar
1 freshly squeezed lemon juiced
1/4 cup vodka
1/2 cup water
1 bottle sparkling wine (see our BC picks above)
12 Zipzicle pouches
Combine water and sugar in a medium pot and bring to a gentle simmer, stirring until sugar dissolves. Add cherries & continue to simmer on medium for about 5 minutes. Once the cherries start to break down and the water is thick and deep red they are done. Remove pot from heat and let cool for 10 minutes. In a blender combine fruit mixture, lemon juice and vodka. Blend for about a minute. Using a funnel, fill Zipzicle pouches to the fill line and freeze. Once the pops are frozen, pour a glass of sparkling wine ¾ way full. Add a Zipzicle pop to each champagne glass. Let the spiked cherries melt a little in the glass to create a sparkling cocktail.
PS: Zipzicles are reusable and inexpensive: $6.99 for 18 pouches in-store or online at Well Seasoned Gourmet Food Store in Langley.
Vancouver Mom
Would you like to write for us? We welcome well-written guest submissions with a local interest slant. Share your tips, review local businesses and highlight hot trends for Vancouver moms. Get all the info on our Contributor Page!