Celebrate National Donut Day at These Metro Vancouver Top Spots
Celebrate National Donut Day on June 2nd with our guide to the top donut spots in Metro Vancouver! Established in 1938 by the Salvation Army, this sweet tradition is the perfect opportunity to indulge in doughy deliciousness. Whether you're craving sprinkled sensations or decadent delights, we've got you covered. Get the kids involved and embark on a delicious adventure that will satisfy every family member. Donut All Day and make unforgettable memories!
Shops in Vancouver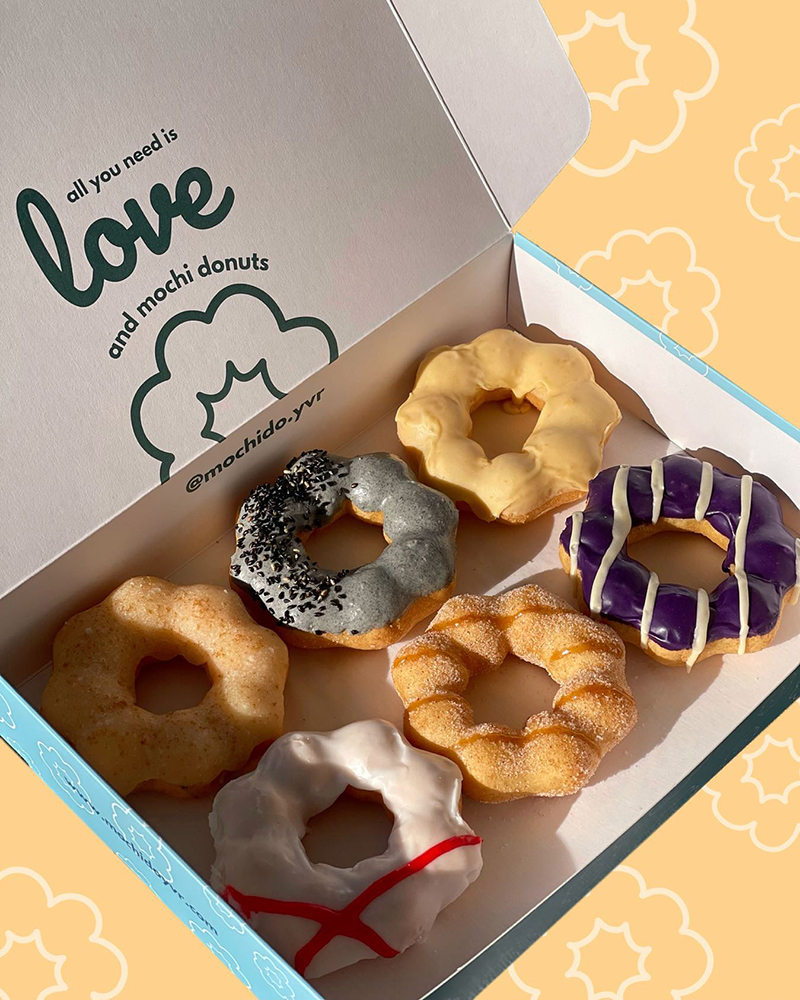 Mochi and donuts combine to create a taste sensation at Mochido, the first to bring the hybrid mochi donut to Vancouver. If you've yet to try one of these culinary creations, you can expect the fluffiness of a donut mixed with the chewy texture of mochi. Current flavours include Ube Leche Flan, Salted Egg Yolk, Churro, and more. The iconic Pon de Ring design (made up of eight pull-apart balls) and decorative glazes make these donuts almost as much fun to look at as they are to eat.
107-8811 Laurel Street, Vancouver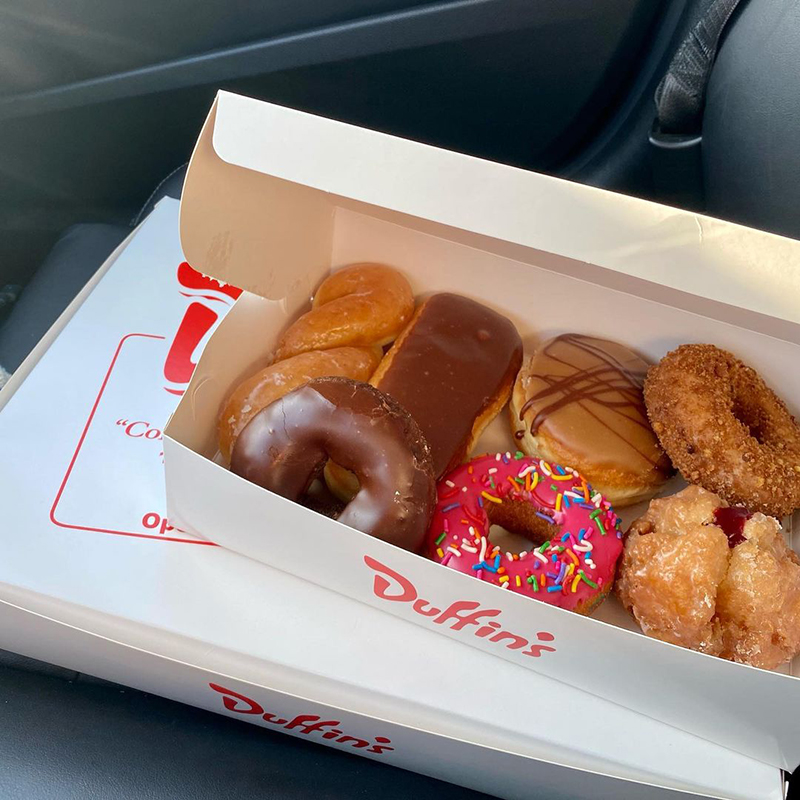 Family-owned Duffin's Donuts has been a Vancouver staple for more than 35 years. Their well-priced classic donuts are available in dozens of varieties. Bonus – they're open 24 hours a day, Saturday to Sunday, and 6 a.m. to midnight Monday to Friday. So, the next time you're dreaming about donuts late at night, look no further than Duffin's Donuts.
1391 E 41st Avenue, Vancouver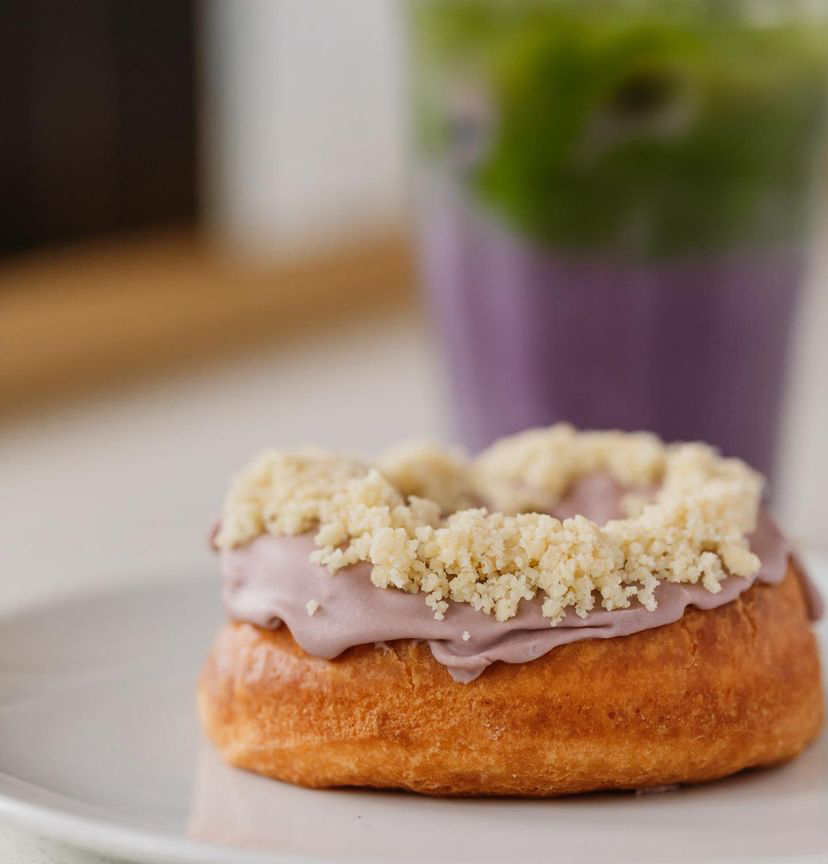 Their There is a natural wine and coffee bar that also serves up dream-worthy donuts baked daily. While their donut varieties are on rotation, their current feature is the London Fog Mochi Donut with an Earl Grey glaze and a lavender shortbread crumb. Enough said. Donuts are known to sell out quickly at this Kitsilano café, so plan to go early to avoid donut disappointment.
2042 West 4th Avenue, Vancouver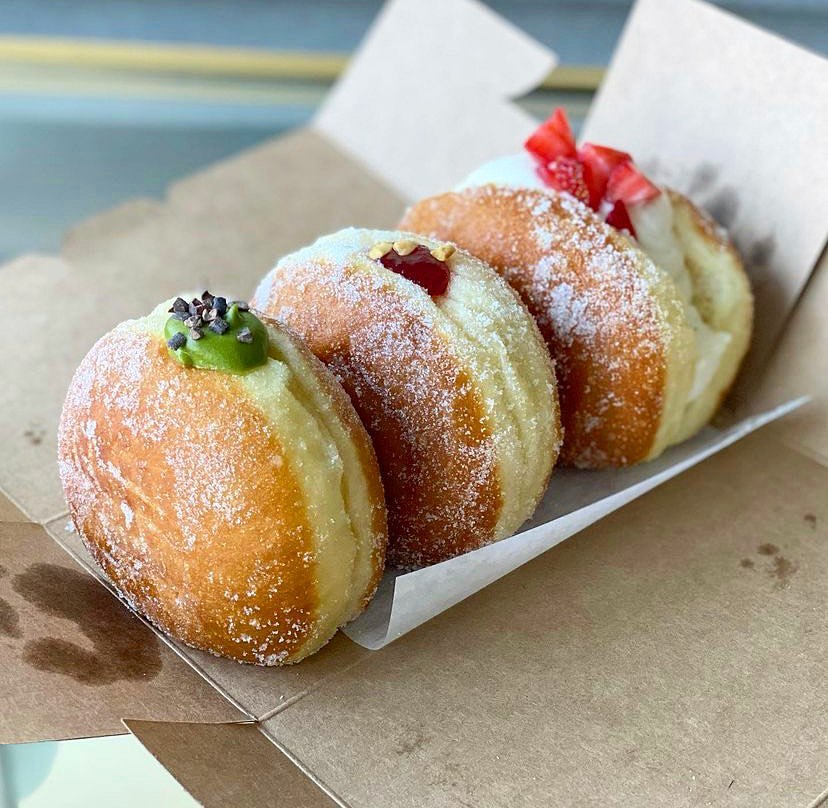 In the heart of Chinatown is where you'll find Mello, a fan favourite donut shop specializing in brioche style sweets. From Vanilla and Lemon Curd to Cereal Milk and Matcha, there's something for every donut lover. Check out the cashless store in-person or pre-order online via email. And, if you thought Mello couldn't get any sweeter, a second location in Kerrisdale is expected to open in summer 2022.
223 E Pender Street, Vancouver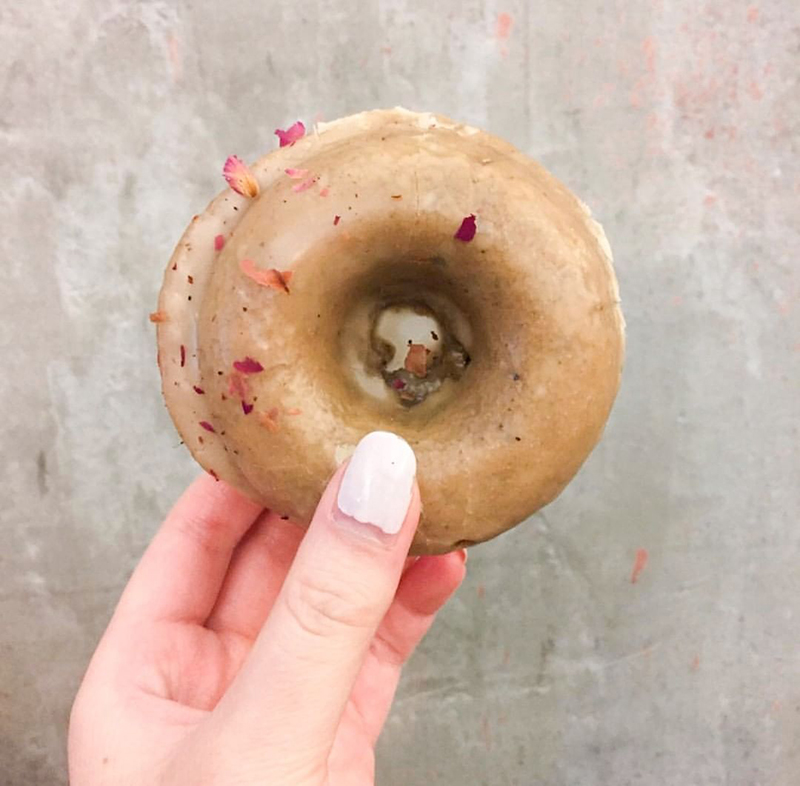 A hands-down favourite of many Vancouverites is Cartems Donuts. Here, creativity knows no bounds as flavours are brilliantly combined to produce mouth-watering masterpieces like Mango Coconut, Rose Wine, Smoked Maple Walnut, and Earl Grey – their best-selling flavour. Cartems has both yeast and cake donuts, with several vegan and gluten-friendly options. Even as the business has grown and expanded over the years, you can't deny their commitment to making the best donuts possible.
534 West Pender Street and 2190 Main Street, Vancouver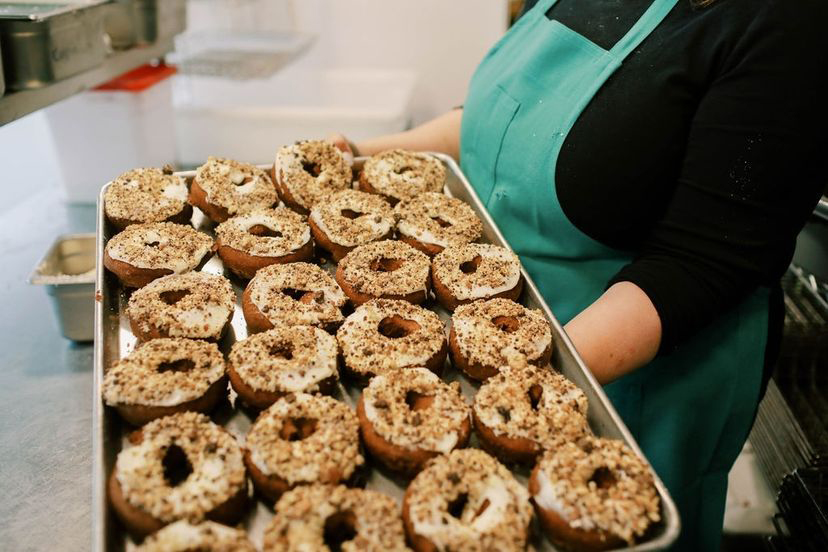 Since 1979, Lee's Donuts has been serving up delicious donuts at their iconic shop in the Granville Island Public Market. Their commitment to using only the freshest ingredients is obvious with just one bite of a classic Lee's donut. Check out their impressive range of flavours – Chocolate Crunch, Cookie Monster, Jelly Filled, oh my! – but go for the old faithful Honey Dip if you're in need of inspiration. Be prepared to wait in line as the sweet aromas attract many a tourists.
1689 Johnston Street, Granville Island Public Market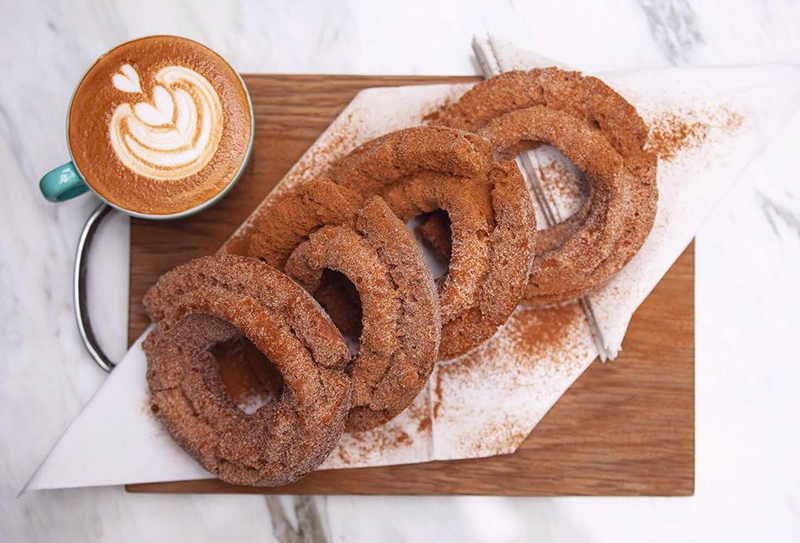 Looking for a quality coffee to go with that delicious donut? Then, Lucky's Doughnuts is the place for you. Started in 2012 as a sub-brand of 49th Parallel Coffee Roasters, Lucky's Doughnuts is known for its innovative and seasonal doughnut flavours (check out Peanut Butter and Jelly or Lemon Meringue Bismarck) but you'll also find the classics like Cinnamon Sugar Old Fashioned. Lucky's Doughnuts are made in-house at their cafes, including the latest in North Vancouver's Lonsdale neighbourhood. Vegan and gluten-friendly options are available.
Various locations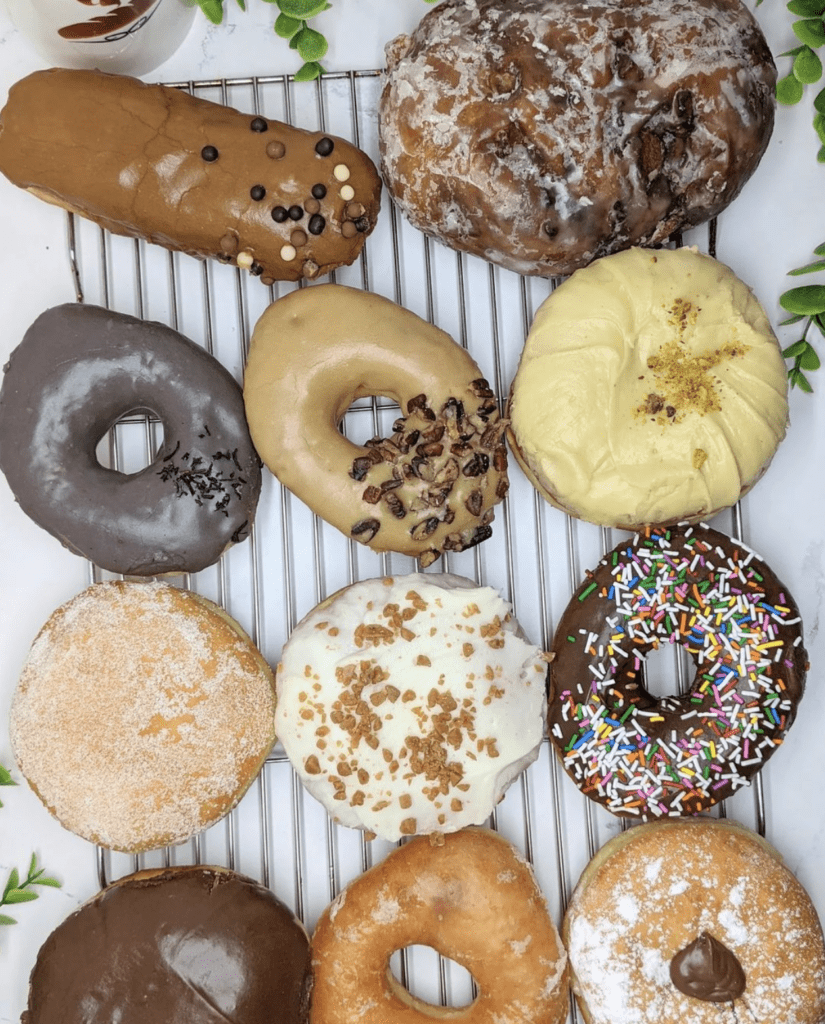 Craving a delectable donut at any hour? Look no further than Breka Bakery and Cafe, open 24/7 to satisfy your sweet tooth cravings day or night. Indulge in our irresistible donuts whenever the mood strikes you.

Various locations in Vancouver
Shops in North Vancouver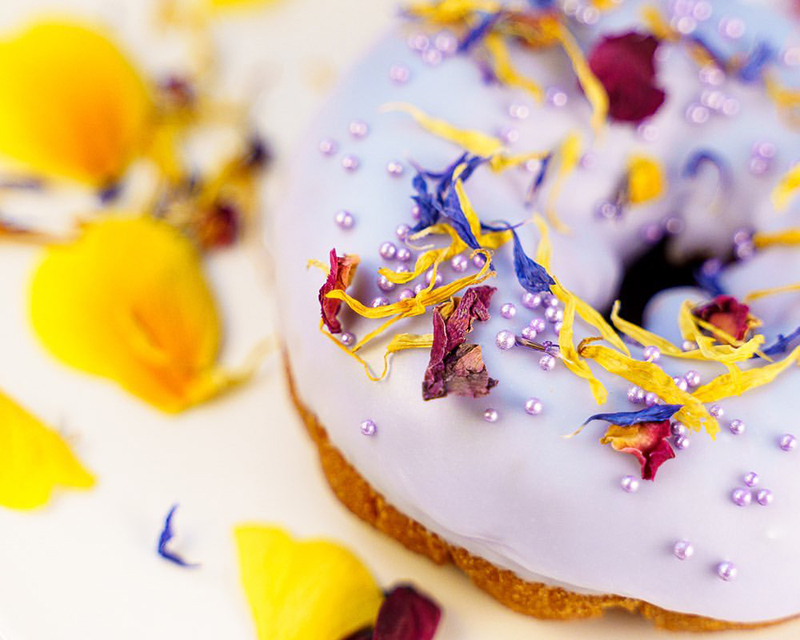 Donuts and fried chicken are a match made in culinary, high-caloric heaven. At Cream Pony, you can enjoy both. Cream Pony offers an array of brioche style donuts, including classics like Maple Dip and Honey Cruller, and seasonal creations like a vanilla cake donut with a touch of lavender for spring. Their fried chicken is equally to-die-for so throw caution to the wind and indulge your tastebuds.
111 E 1st Street (Entrance is in LoLo Lane), North Vancouver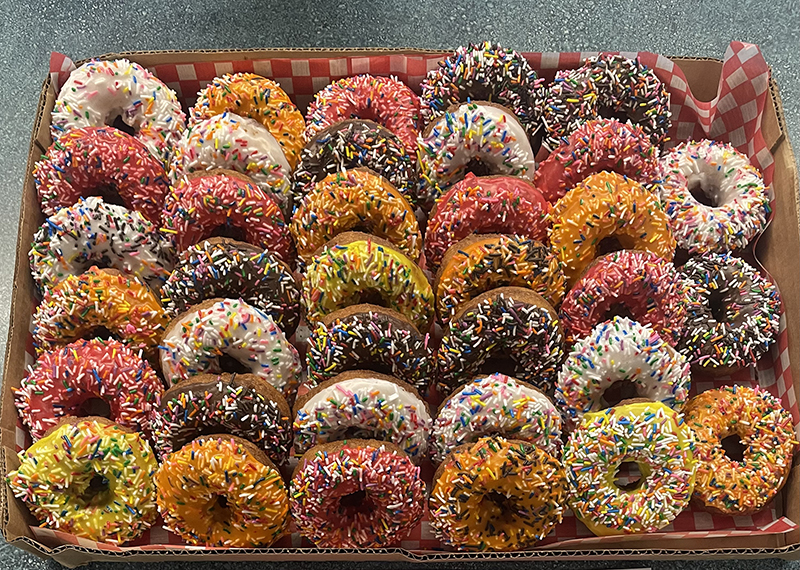 If you're familiar with Harmony Donut Shop then you know why the term "hidden gem" was coined. Located at the top of Lonsdale in North Vancouver, Harmony occupies a tucked away shop that's practically bursting with sugary goodness (and vintage memorabilia). At $12.50 for a dozen of their cake donuts, you'd be a fool not to get a full box. And, as your kids enjoy donuts topped with colourful glazes and sprinkles and you enjoy the brief silence, it will indeed be harmonious.
2945 Lonsdale Avenue, North Vancouver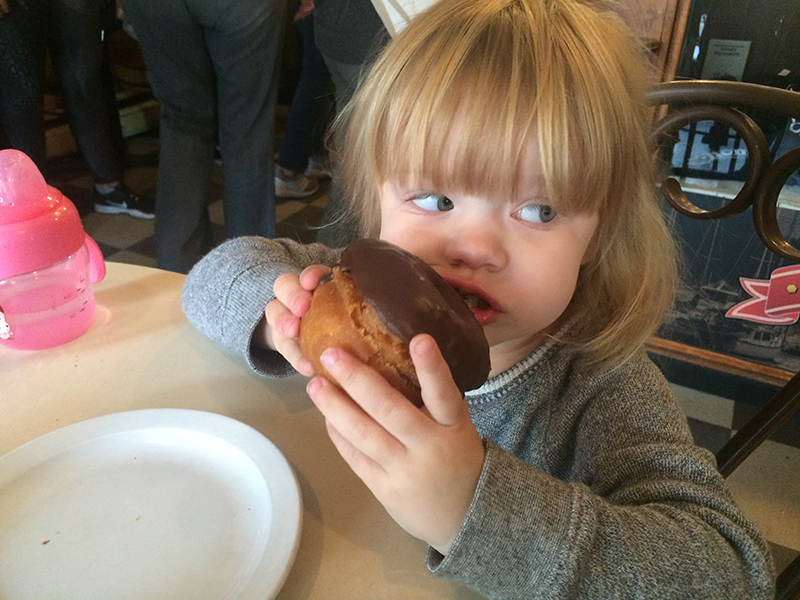 How about a donut with a side of celeb-spotting? Honey Doughnuts & Goodies is beloved by both locals and stars (just ask Google), who all flock to the Deep Cove spot for their donut fix. While the café offers plenty more than donuts, it's hard to resist the European-style baked goods that come in flavours including Chocolate Maple, Cinnamon Sugar, Honey-Glazed, and Maple Bacon. Grab that donut, enjoy the breathtaking seaside view, and get ready to have at least one thing in common with Kate Winslet.
4373 Gallant Ave, North Vancouver
Shops in the TriCities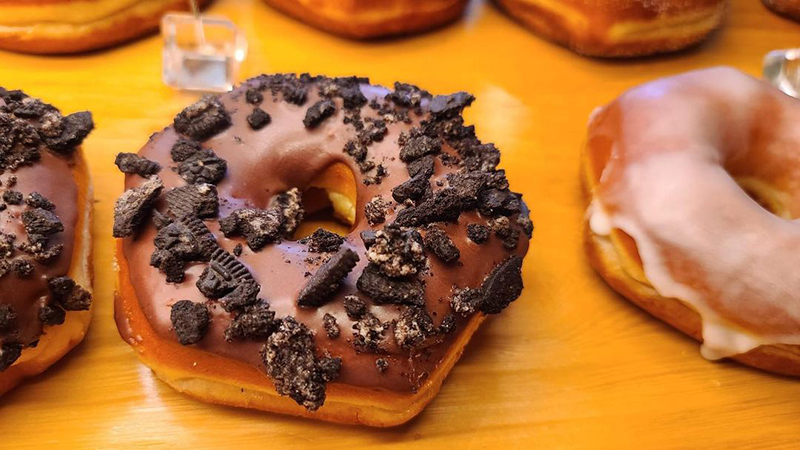 What do you get when you bring together the masterminds behind Bruncheria and Royal City Donuts? Donuteria, featuring sweet and savoury grab-and-go bites and brioche style donuts. The New West concept donut shop features classics like Vanilla Glaze and Cinnamon Sugar, along with creative delights like Raspberry Frosted Swirl and Double Chocolate Oreo.
656 Columbia Street, New Westminster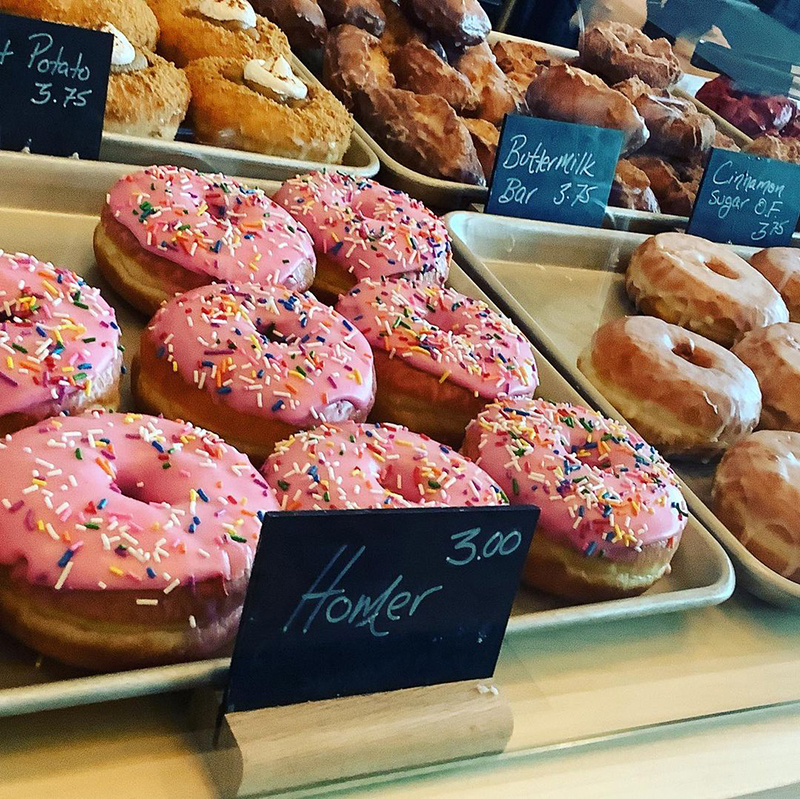 There's lots to love about Doughnut Love. This Coquitlam business was started by a husband-and-wife team who shared a dream of opening up a gourmet donut shop in their hometown. And as Doughnut Love prepares to celebrate its first anniversary in June, their dream has become a sweet success. Donut varieties change monthly with current flavours including Baha Sunset, Coquitlam Crunch, Cookie Dough Old Fashioned, and more (vegan and gluten-friendly options are also available).
107-1655 Como Lake Avenue, Coquitlam
Shops in Langley
Gourmet Donuts
From artisanal creations to whimsical designs, Langley's gourmet donuts are a visual and gastronomic delight. Paired with expertly brewed coffee, this culinary adventure is an experience that tantalizes the taste buds. So, grab your favorite donut and a cup of coffee, and embark on a flavorsome journey through Langley's gourmet donut and coffee heaven.

20999 88 Ave, Langley, BC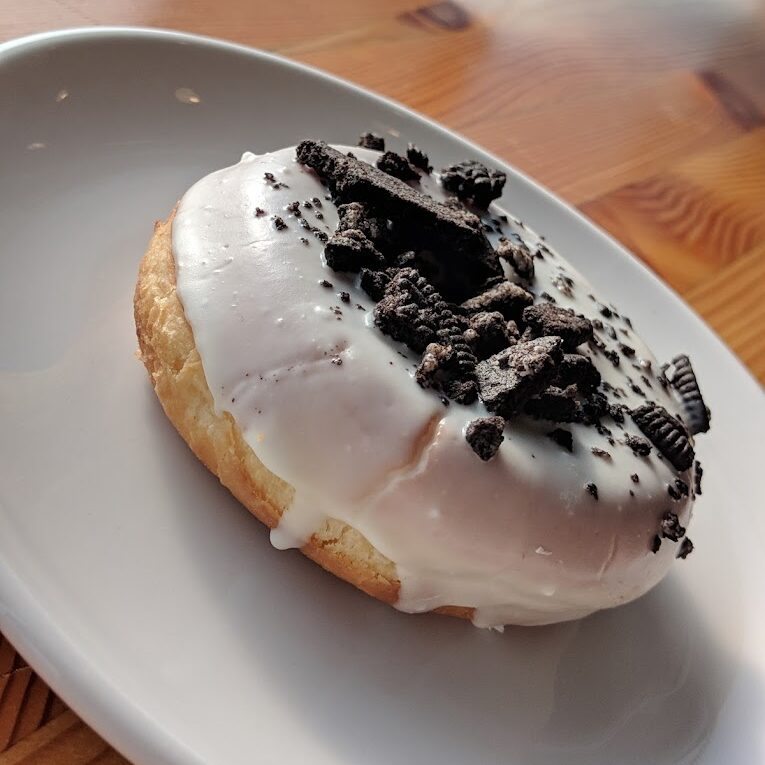 Get ready for a donut revolution! Their homemade donuts have become a sensation, with flavours like Maple Brownie, PB&J, Cookie Monster, and the classic Homer. The menu changes frequently, so come by to Surrey and Langley and enjoy their ever-evolving gourmet donuts.

110-19255 Fraser Hwy, Surrey, BC
Shops in White Rock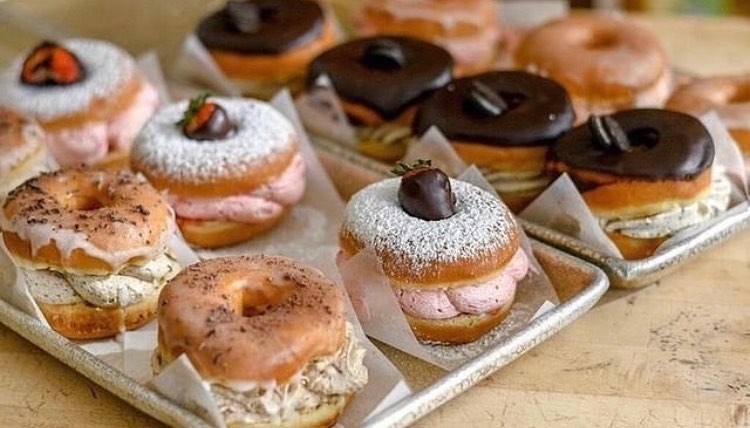 At Hillcrest Bakery & Deli, decadence is taken to a whole new level. Their gourmet offering consists of a classic donut that's been cut in half, filled with icing and then topped with tasty toppings. Be sure to try the S'more Doughnut which features a Long John filled with buttercream and marshmallow icing and topped with a chocolate and graham cracker crumble. At $3.25, it is worth every penny. Fun fact: Hillcrest Bakery & Deli is White Rock's oldest business.
15231 Thrift Avenue, White Rock
Shops in Delta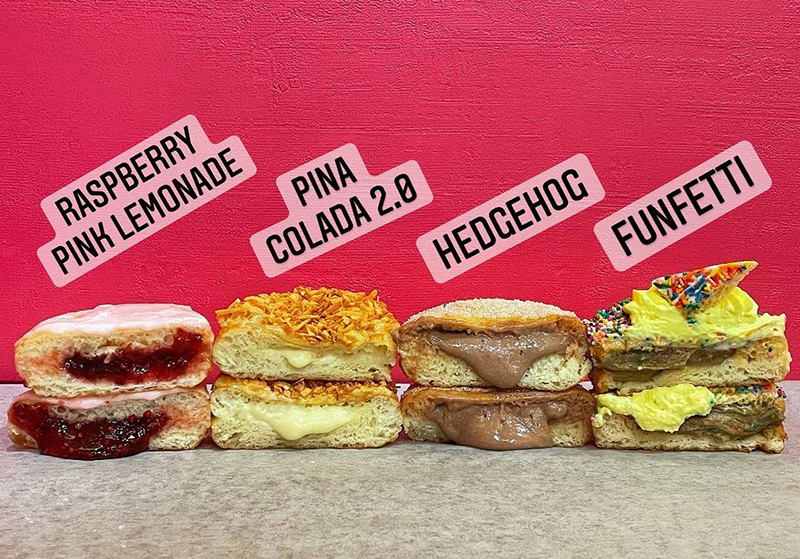 Let your imagination run wild at Boca Grande Donuts in Delta. The donut shop delivers the goods with picks like Funfetti (stuffed with Funfetti cookie dough!), Netflix n Chill, Donut Pizza, and much more. Launched as a home business in 2019, Boca Grande quickly gained a faithful following and soon after expanded to a brick-and-mortar store. There you'll find delectable donuts along with tasty taco kits. Gluten-friendly and vegan options are available, and be sure to check out their "Boca Poco", aka. mini donuts.
#106 – 4841 Delta Street, Delta
Shops in Richmond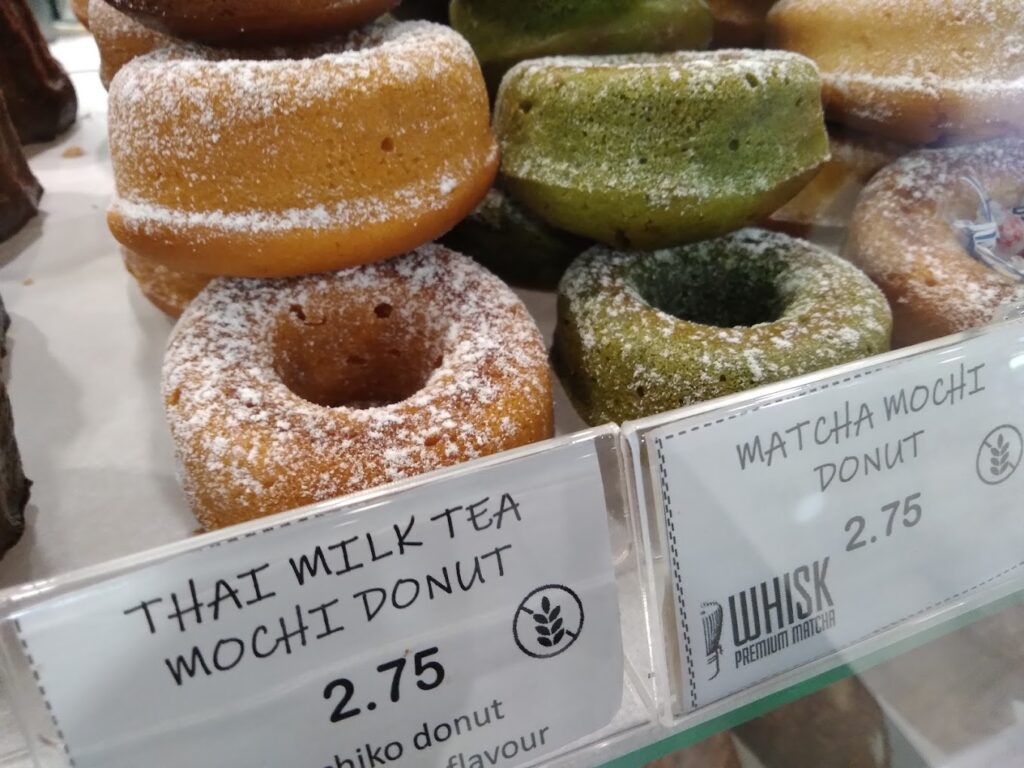 At Little Fox Bakehouse, they've mastered the art of creating these irresistible treats that blend the chewy goodness of mochi with the beloved donut concept. Dive into the rich and aromatic Thai Tea flavor, or let the vibrant green Matcha donut transport you to a world of Zen. And for those nostalgic moments, their White Rabbit donut will evoke childhood memories with its creamy, milky sweetness.

These Instagram-worthy creations are not only a feast for the eyes but also a treat that will leave you craving more. Don't miss out on this one-of-a-kind culinary delight at Little Fox Bakehouse!

1180 8181 Cambie Road, Richmond, BC
Shops in New Westminster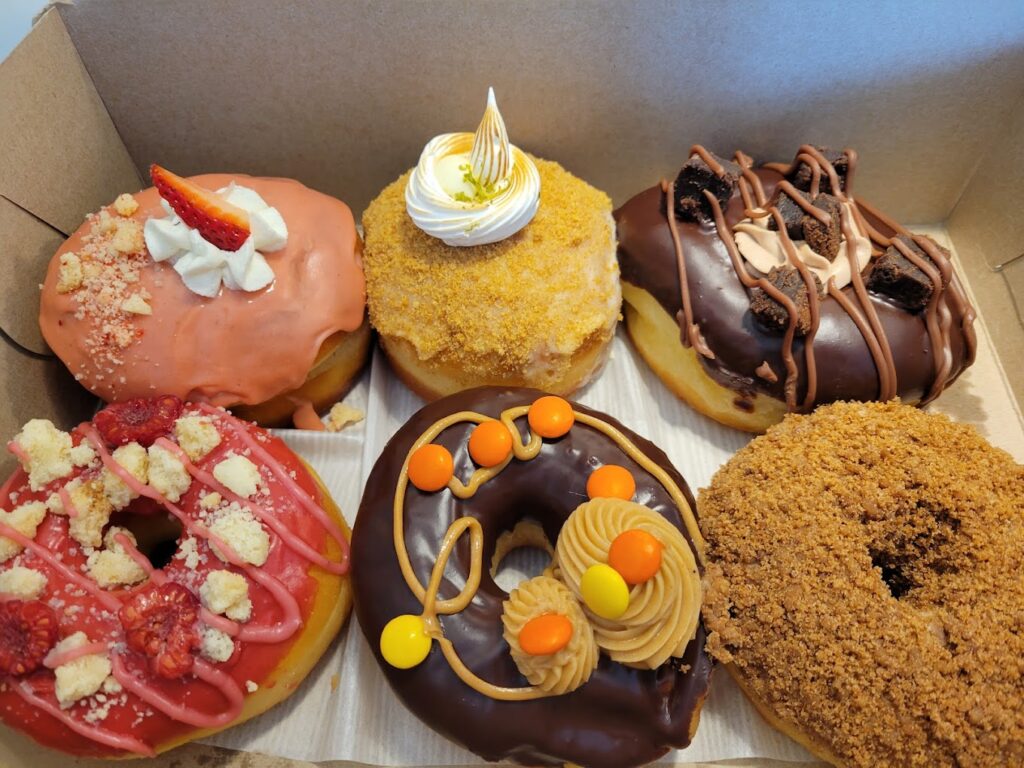 Their dedicated team of donut aficionados is always pushing the boundaries of creativity. Be prepared to be amazed by their unique flavours and visually stunning designs that are perfect for capturing those Instagram-worthy moments. Every visit to Yum Gourmet Donuts is an adventure in itself, as their menu is regularly updated with new and exciting options.

468 E. Columbia Street, New Westminster, BC
Shops in Abbotsford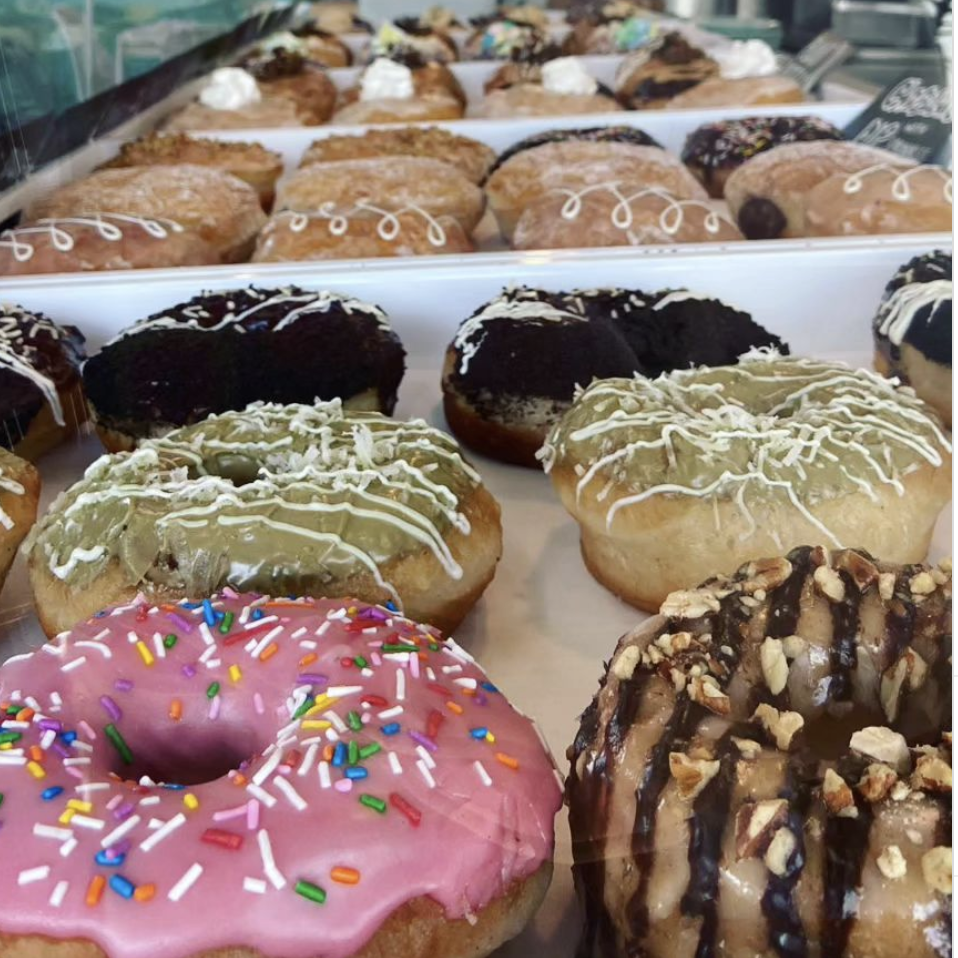 Satisfy your cravings at Zilla's Donuts in Abbotsford, BC. They offer a delightful blend of classic favorites and exciting new flavors every week. Their scratch-made dough is hand-cut and adorned with fresh ingredients, ensuring a burst of flavour in every bite. Come in, stay a while, and experience the ultimate donut indulgence!
No matter where you go to get your donut fix – or whether you say donut or doughnut, – one thing we can all agree on is that these Metro Vancouver spots are all pretty a-glaze-ing.
Do-nut forget to tag us at #vancouvermom so we can share your favourite spot!
Lindsay Marett
Born and raised on the North Shore, Lindsay loves calling this picturesque part of the world home. After having spent more than 12 years working in a PR agency, Lindsay hung up her heels and stepped back to focus on life at home with her husband and two girls. She's still figuring out what she wants to be when she grows up, but you can bet it will involve writing … and eating cookies.