Favourite Splash Parks in Vancouver and the Lower Mainland
Splash Parks in Vancouver and the Lower Mainland that kids will love. Full-sized water parks can be intimidating for little adventurers. Ensure happy and carefree splish-splashing this summer at these spray parks in and around Vancouver. And of course, they are completely free!
Top mini water parks for tiny tots
The Shipyards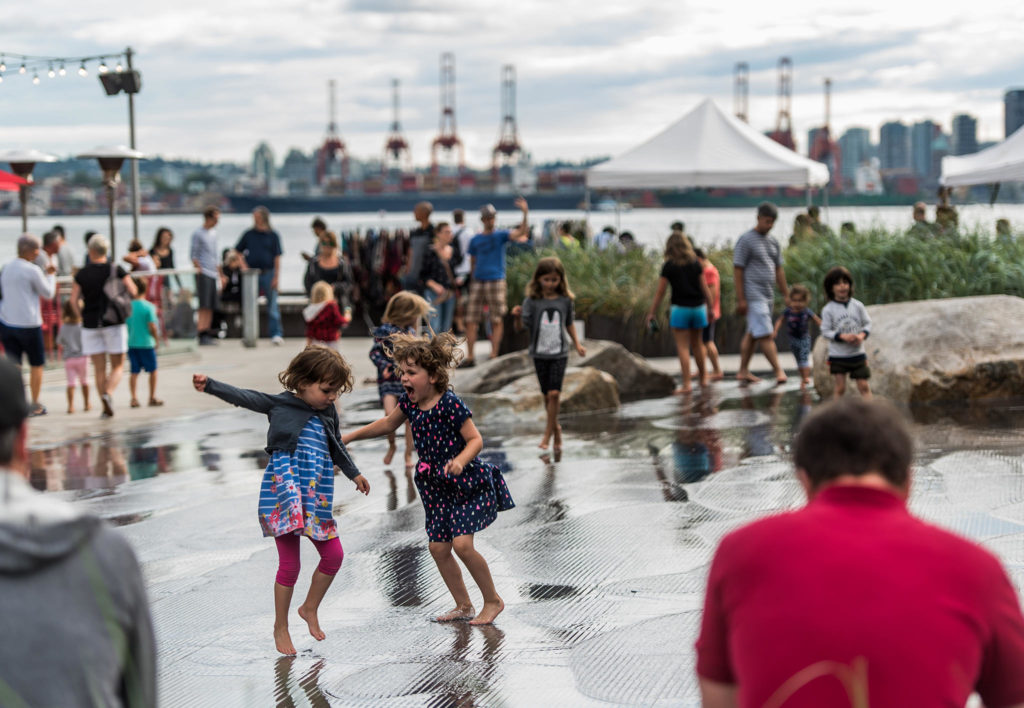 Located between the sleek Polygon Art Gallery and the bustling Tap and Barrel with a view of downtown Vancouver and feet from Lonsdale Quay, this brand spanking new splash pad is a welcome addition to the Shipyards district in North Van. Includes bubblers, rippling water, and natural boulders.
Rocky Point Park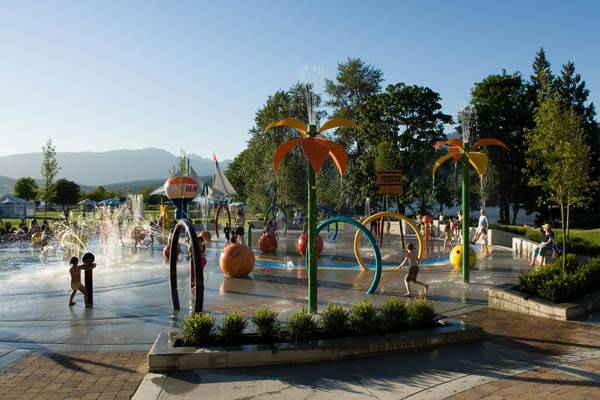 Super busy in the summer, but no wonder! It's located smack dab in the middle of Rocky Point Park, close to ice cream, Pajos, woodsy walks, a swimming pool, and the Burrard inlet Great spot for a picnic.
2800 Murray St, Port Moody
Queen's Park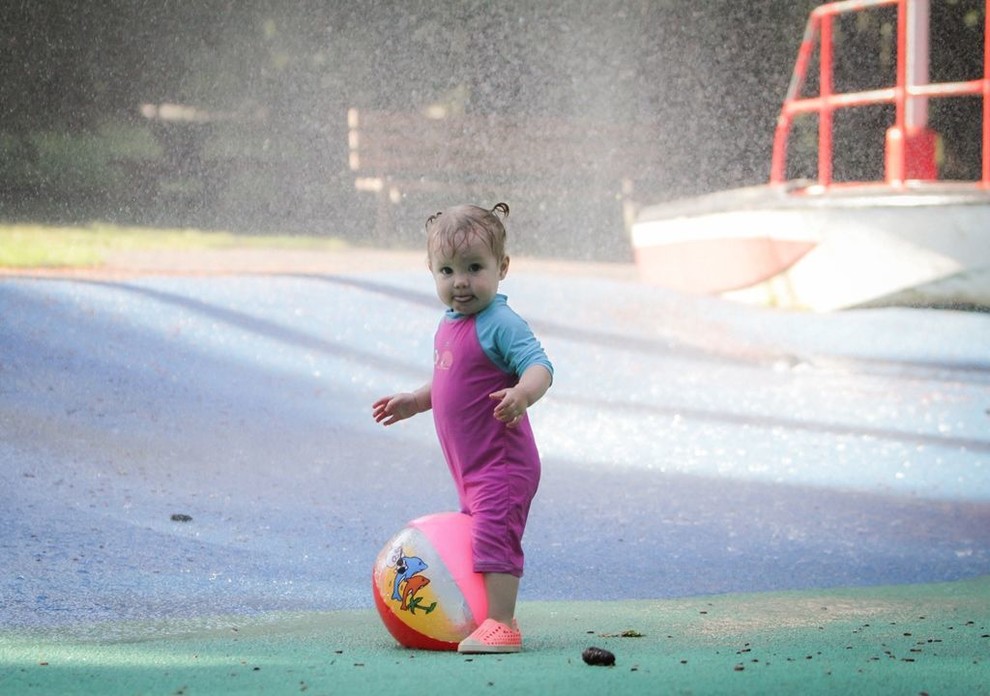 Tucked away in the shade of a forest, this old-school water park is lots of fun for the littles, plus there's a free petting zoo and a great playground. In the summer, there's a concession and counselors on hand for activities and crafts for the kids.
3rd Ave, New Westminister
Edmonds Park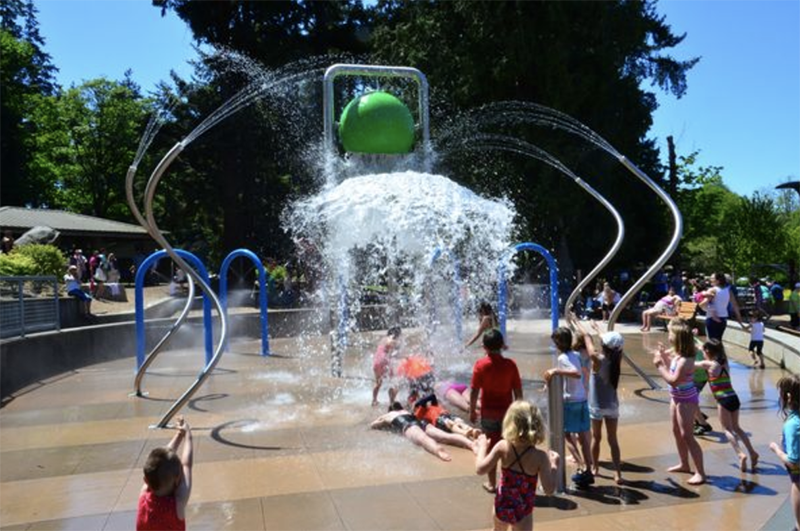 You could spend a whole day at this park with the family. With big hanging splash buckets, your kids will love stomping around in the easy-going water park. Dry off and head to the nearby playground. Covered spots fill up fast, but there are a few shaded spots in the grass that trees supply, so bring a blanket.
7433 Humphries Ave, Burnaby
Lions Park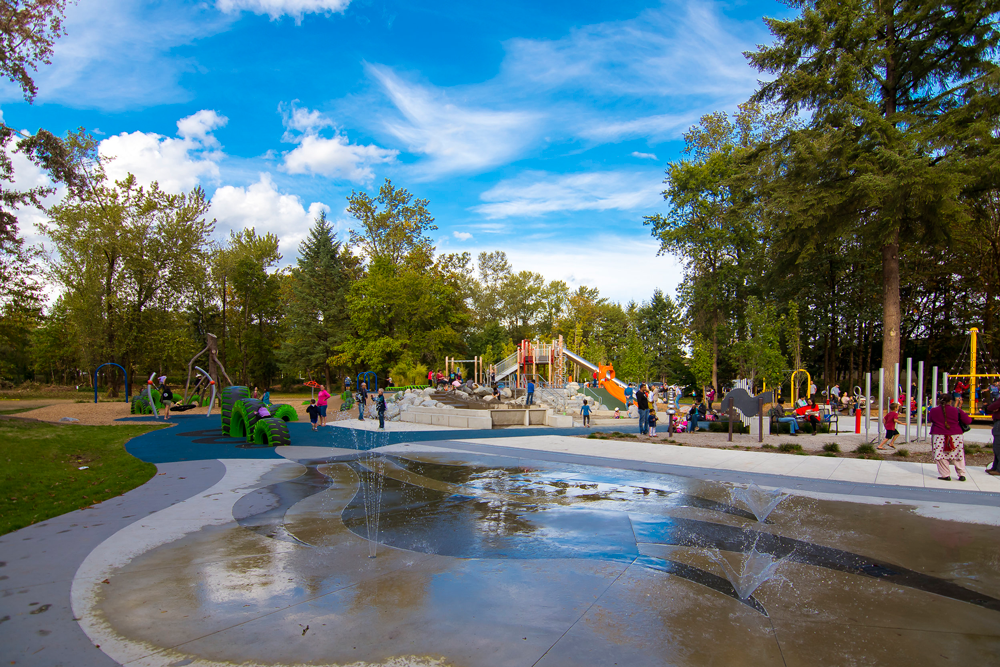 This revamped playground sits near the river in Port Coquitlam. An oasis with swaths of run-around space, a cool-down spray park, and a playground to please all ages.
2300 Lions Way, Port Coquitlam
Lumberman's Arch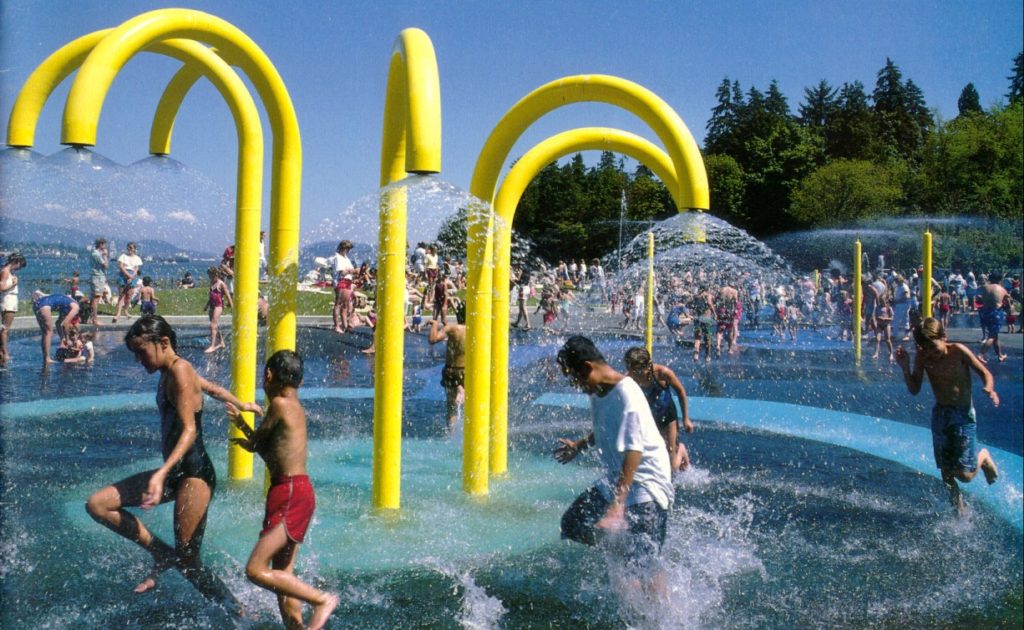 If you're at Stanley Park already, bring a suit for the kids to cool off at Lumberman's Arch. This old-school spray park boasts an oceanfront view and is close to the bathrooms and the aquarium.
3301 Stanley Park Drive, Vancouver
Wesbrook Village
This splash pad is right next to Wesbrook Community Centre and close to cafes, ice cream, sushi, and even beer. Spend the day playing and then grab something yummy for an easy summer day dinner.
3335 Webber Lane
David Livingston Park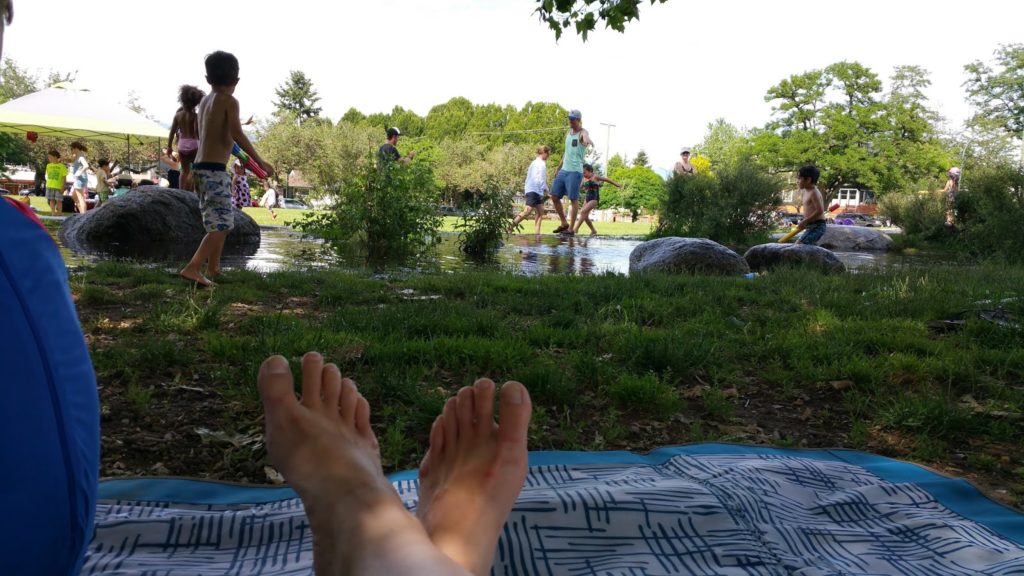 This super popular community spray park replaced the wading pool a few years ago. It's always full of kids and picnicking families, and there are shady nooks to relax in. The accompanying modern playground is perfect for young and older kids.
David Livingston Elementary School
Granville Island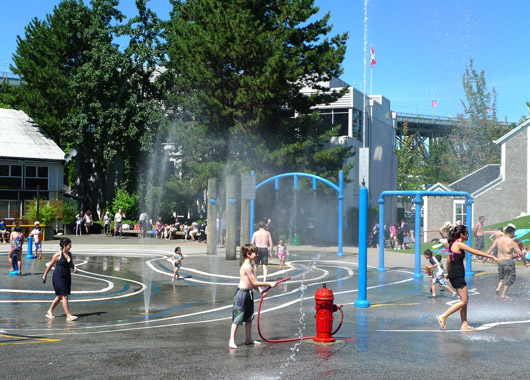 If you're packing the whole family, this is one of the largest and most populated water park destinations during summertime. It's fun for all ages, and there's a special area designated just for toddlers.
Maple Ridge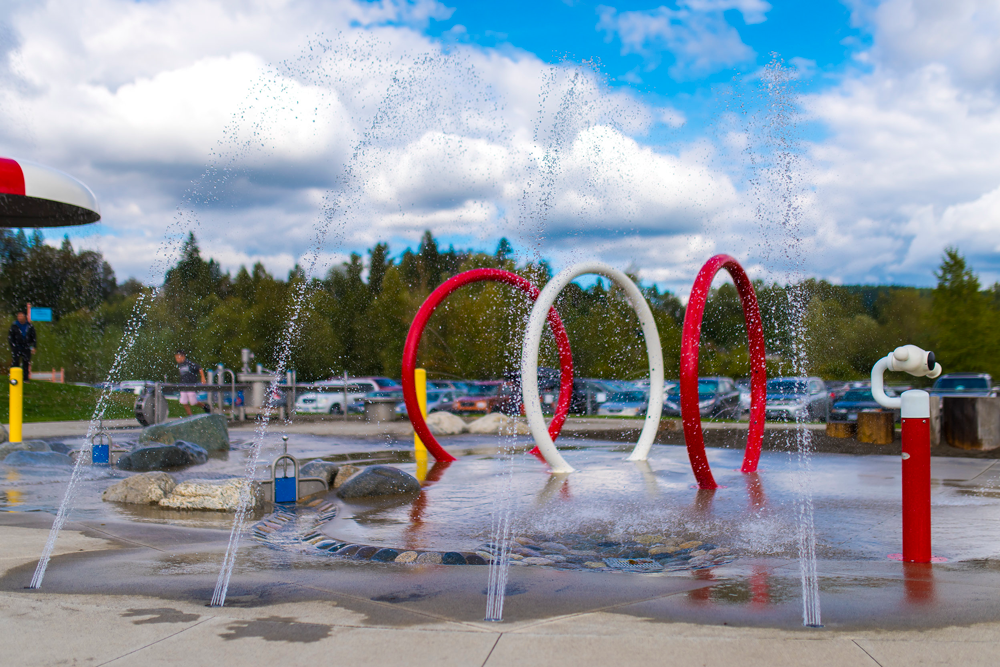 If you're willing to venture outside of Vancouver for some splashing around, there are two tot appropriate water parks for ages zero and up in Maple Ridge. The Albion Sports Complex at 23778 and 104 Avenue has a tot-friendly water park and a playground for five and up, but bring an umbrella or tent, there's limited shade. Maple Ridge Park is another popular destination during the summertime.
The Albion Sports Complex at 23778 and 104 Avenue
Steveston Park
This park is a destination for families. With a train museum (with a real train!), a lovely water park, and a playground built around a fishing village theme, there are hours of entertainment in one spot. Parents can trade off supervision duties and check out the sweet little boutiques and cafes down the way, and when you're all played out, head down to the docks for fish and chips! Image and text by Vairdy.

4111 Moncton Street, Richmond, (604) 238-8080
John Lawson Park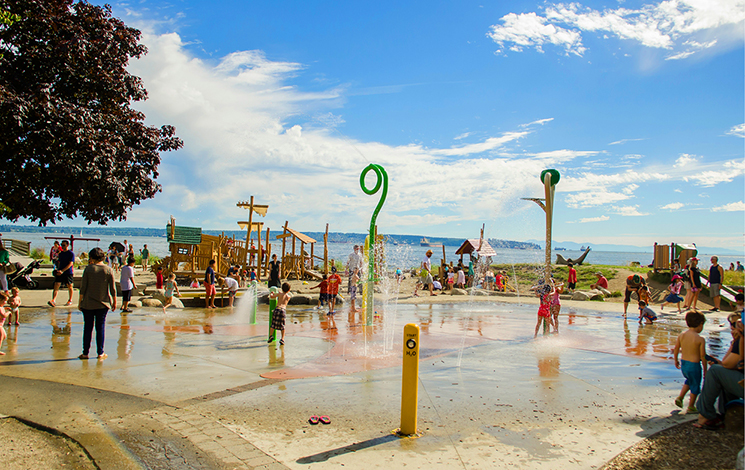 This revamped super park for the littles has everything you need for a day out, including a sheltered picnic area if you don't want to pack the beach umbrella. In addition to the splash park, your kids will love playing on the giant pirate ship. A parking lot and street-side parking are also available.
17th St, West Vancouver
Originally written by Angela Robertson
Vancouver Mom
Would you like to write for us? We welcome well-written guest submissions with a local interest slant. Share your tips, review local businesses and highlight hot trends for Vancouver moms. Get all the info on our Contributor Page!