Visit these outdoor pools in Vancouver this summer!
Yes, some outdoor pools are open this summer (starting July 13th) with, of course, COVID-19 protocols in place. Vancouver may not have a lot of outdoor pools, but the ones we have are some of the most picturesque in the world. Take the kids for a splash in the turquoise waters this summer and soak up the views.
Arrive swim ready and leave valuables at home and book your session online -> https://bit.ly/3iSlmwO
Best outdoor pools in Vancouver
Second Beach Pool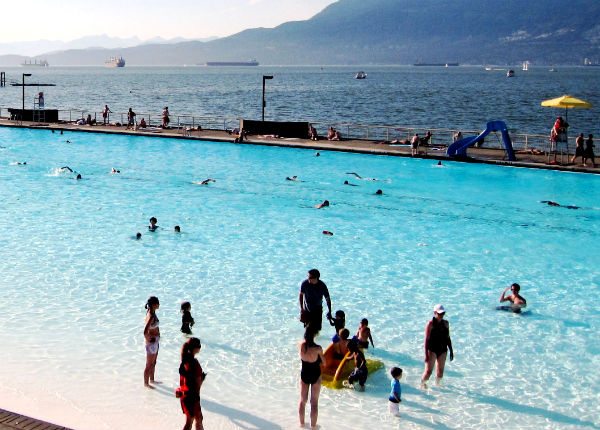 Heated outdoor pool near the beach, forest and trails of Stanley Park. Perfect place for kids to cool off in the summer heat, and close to Stanley Park playground, seawall and West End. NB: It can get windy so bring something warm.
Stanley Park Drive, Vancouver
Kits Pool
Vancouver's only saltwater swimming pool, and for the lap keeners, its also the longest pool in Canada. Its gorgeous beachfront location offers stunning views, plus you're right on Kits Beach, so you can easily make a day of it. Beach entry for the kids and a concession stand that sells Kombucha!
2305 Cornwall Street, Vancouver, 604-731-0011
New Brighton Pool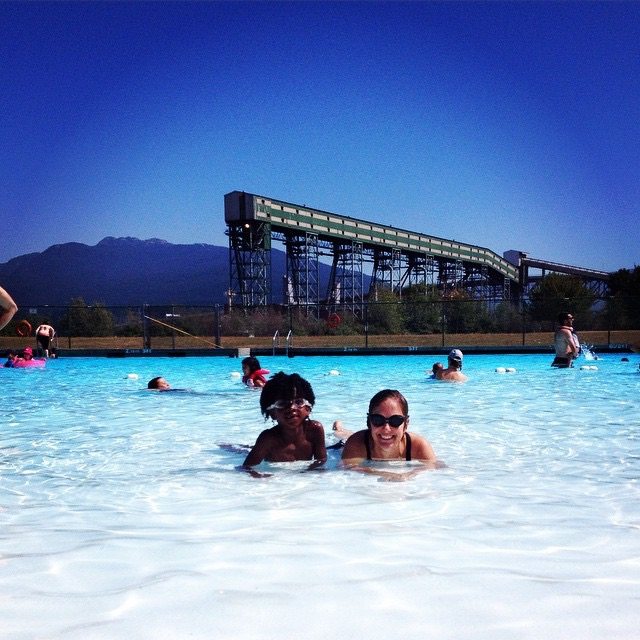 This quieter (but busy) outdoor pool is tucked away on the waterfront behind the PNE grounds. It's heated and warm, and offers beach entry, a slide and a cafe, as well as great views of the North Shore mountains, Burrard Inlet and the working docks. You'll also find picnic facilities and two playgrounds in New Brighton.
North Windermere Street, Vancouver, 604-298-0222
Maple Grove Pool
This local gem in Kerrisdale is a family-favourite. Graded beach, entry, fun spray fountain, and surrounded by lush grass, it's ideal for little ones … and picnics. Open June 15 – September 3, 2019.
6875 Yew St, Vancouver
Not open due to COVID-19
Hillcrest Pool
The cute outdoor pool attached to the Hillcrest indoor pool is a great way to get a little outdoors fun, with a hot tub with a short walk. Sprayers and shallow areas abound.
4575 Clancy Loranger Way
Steveston Pool
Great little neighbourhood pool in Richmond's Steveston neighbourhood. Great on a hot summer day, and located next to a playground and Steveston Village's shops and cafes.
4151 Moncton Road, Richmond
Vancouver Mom
Would you like to write for us? We welcome well-written guest submissions with a local interest slant. Share your tips, review local businesses and highlight hot trends for Vancouver moms. Get all the info on our Contributor Page!