Best Fishing Holes for Kids in Metro Vancouver!
Are your kids interested in learning how to fish? There are so many benefits from fishing together. Fishing takes patience, it's a quiet activity, and it's not dependant on the sunny days (a great perk for Vancouverites). It's a great way to spend quality time together because as I mentioned fishing takes patience. We've rounded up some great fishing holes in Metro Vancouver for beginners.
So grab a rod and reel and test the waters at these local fishing holes in and around Vancouver. Soon everyone will be hooked on fishing!

An easy access lake to drop your bobbers in. Offering plenty of trout fishing for the kids, and the trails here are smooth and stroller-accessible if you're toting a tadpole along as well. Set up a few chairs on the long dock. There's also a few shady picnic spots if you decide to stay for lunch. Lillooet Road, North Vancouver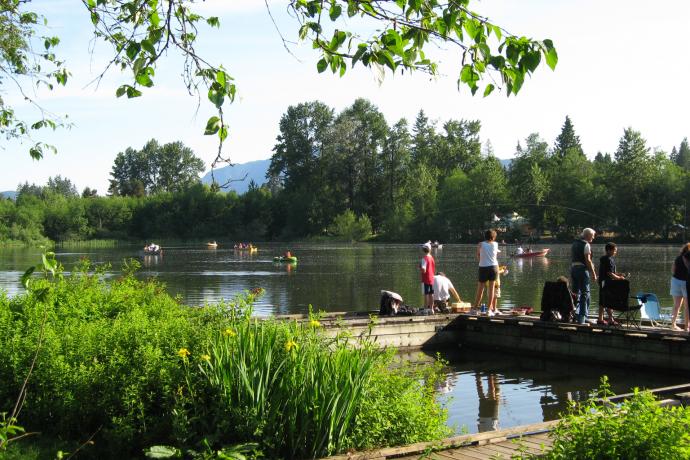 This tucked-away fishing hole is the perfect place to spend an afternoon with your little ones. It's stocked with catachable-sized Rainbow Trout, and if your kids limit out early, there's also a playground, and plenty of grassy areas to relax or chase the geese and ducks around.
700 Gatensbury Street, Coquitlam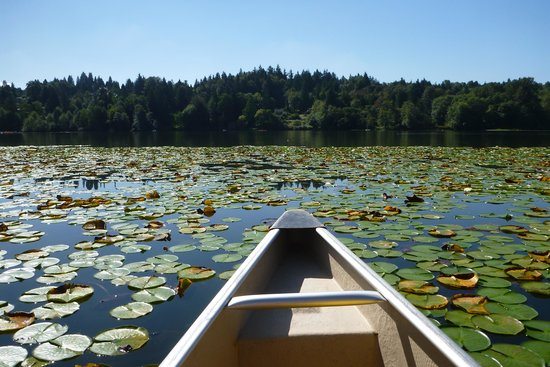 A peaceful retreat close to Vancouver, your little anglers can troll for rainbow trout and carp. A favourite fishing holes in Metro Vancouver for beginners. If you catch dinner early, there's plenty of trails to hunt for frogs, or you can take in the exhibits at the nearby Deer Lake Gallery. Park near the east lot and take a swing on the monkey bars for a little extra steam burning.
6450 Deer Lake Avenue, Burnaby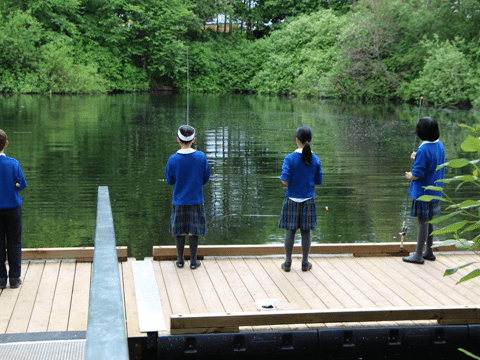 This man-made fishing hole is the picture-perfect spot for the kids – literally. Take away a trout, and a memorable photo of the kids fishing off the pond's adorable 10-metre dock on the North side. Oh, and bring the binoculars, this park is packed with wildlife. Located between Renfrew and Playland.
2901 E Hastings St, Vancouver
Note: If you're over the age of 16, you must have a valid British Columbia freshwater fishing license before hitting the water.
Angela Robertson
Angela Robertson is a writer, mother of two and classic rock aficionado. She spends way too much money on sour keys, and when she's not spinning her records for her kids, she's blogging about them at Rock 'n' Rattle.