NEW: Ten must-follow Metro Vancouver moms!
Looking for some interesting Metro Vancouver moms to follow on the Web, Instagram, Twitter or Facebook? Check out these amazing women. They share a bit about what makes them tick and few places with their kids, girlfriends, spouses and families from parks, playgrounds, hikes and beaches to cool cafes, ice cream spots and restaurants.
Ten must follow Metro Vancouver moms
Brie Aho is the mind behind Happy Go Mama, a blog dedicated to the adventure of parenting through mental illness. Part personal diary, part wellness blog, with a dash of activism and local travel, Brie discusses her life as mom to 2 young boys and her personal tips for maintaining good mental health.
Monica Manalo lives in the Champlain area of East Vancouver. She's a super Instagrammer and fun mom to Jermaine Riley AKA Maui. She's technically a mom of four (if you including her husband, Paul and two fur babies, Nala and Kovu). Monica can be found with Maui at Family Place (at the River District), Babytime / Storytime (at the Champlain library) and Tot Swimming at Killarney Community Centre when she's not volunteering all over town!
a href="http://www.vancouvermom.ca/featured-vancouver-mom/mom-follow-sabrina-vi/">Sabrina Vi is a flight attendant currently on mat leave turned small shop owner. Staying put is a challenge for her! Her young daughter Aria has already visited quite a few places (Disneyland in Paris being their current fave)! Her love for dressing up Aria inspired her to start Head to Tiny Toes, a small online shop for babies and toddlers. They live in Olympic Village and walk everywhere.
Stephanie is a full-time food styling/product merchandiser who lives in Burke Mountain with her handsome husband and 3-year-old daughter.She partners with food and beverage companies throughout BC to provide healthy flexitarian ways to elevate their store bought products. If you like to support local seasonal goodies, you should stop by her site for some recipe inspiration.
Louise Chapman is a lifestyle blogger from Surrey who is a mom to three kids (with many more through fostering) and a substitute science teacher. With a great love for the outdoors, Louise and her husband Gary enjoy exploring; whether it's stand up paddle boarding at a local beach or an overnight backpacking trip, the kids are along for the ride.

Caitlin Boudreau, a Registered Dietitian and mom of two sweet and rambunctious little boys. Her company, Wee Nourish, provides one-to-one nutrition support and group workshops on Starting Solids & Baby-Led Weaning and Feeding Toddlers & Preschoolers, both online and in-person. She has first-hand experience with the challenges and adventures that come with feeding little ones.
Jennilee Marigomen, lives in Strathcona with her partner, Walter, Walter's daughter June, and their one-year-old, Walter VI.. She is an award winning editorial and art photographer that works with publications, brands, and agencies.YO NO BI is her most recent project, a collection of natural wooden toys and shakers for little ones, with little distractions.
Gina Lam is a mother of four with a respect for nature, a love for stories, and a passion for bumping along in a funny "homeschooling way." On stage and on Kids' Knowledge Network, Gina is known as: Juno-nominated West Coast Family Folksinger, Ginalina. Her albums capture her family's adventures in Pacific Spirit Regional Park, explore "what is home?", and document some of the best childhood experiences.
Soup(er) star, Gayle McLeod is an enthusiastic family-feeder and owner and creative force behind her business, The Soup Solution, delivering locally-made, wholesome comfort foods to Greater Vancouver. The only thing Gayle loves more than food is taking photos of food, so following her on Instagram is a fabulous idea!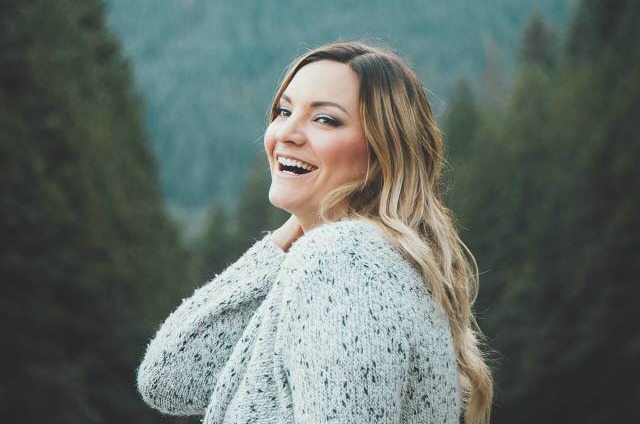 Jenna Liesch is a an encourager like no other. She's passionate about championing young women and mamas of this generation to live full of joy and purpose. Having served together in full-time ministry for over eight years, Jenna and her husband Koby have somehow also found the time, energy and grace to raise four delightfully energetic children, one of whom is proud to be a NICU graduate, with quite the journey of special needs ahead of him.
Interested in being a Vancouver Mom to Follow? Email the Editor!
Harriet Fancott
Harriet Fancott is the Editor and Social Media Manager for Vancouver Mom. She has over 20 years experience in the arts, tech and mom-based blogging arenas. She lives in East Vancouver with her husband and son where they enjoy exploring all that Vancouver has to offer from festivals and events to playgrounds and beaches to sushi and ice cream (although not together).