This month's VM Mom to Follow is Anita Chan, a mom to her toddler, Julien, living in East Vancouver. She's the Founder of We Trash Talk, a company focused on zero-waste living, a Sustainability Coach helping companies and individuals learn the tools to live with less and more sustainably. Though Anita had always had an innate interest in sustainability and the environment, it was becoming a parent that inspired her to dedicate her career to these causes too, to ensure viable life for future generations.
When she is not scavenging for second-hand toys and clothing, she enjoys discovering local businesses, visiting new coffee shops and exploring new parks with her son.
Follow her on Instagram for eco-kitchen hacks!
Five places Anita loves to go
Yama Cafe
You feel right at home as soon as you step into this family-owned Japanese cafe. They serve delicious breakfast and lunch sets and have a great selection of sweets and beverages. My favourites are the moffins (hybrid of mochi and muffin) and their black sesame latte.  
2007 East Hastings St, Burnaby, tel: 604.428.6276
Italian Gardens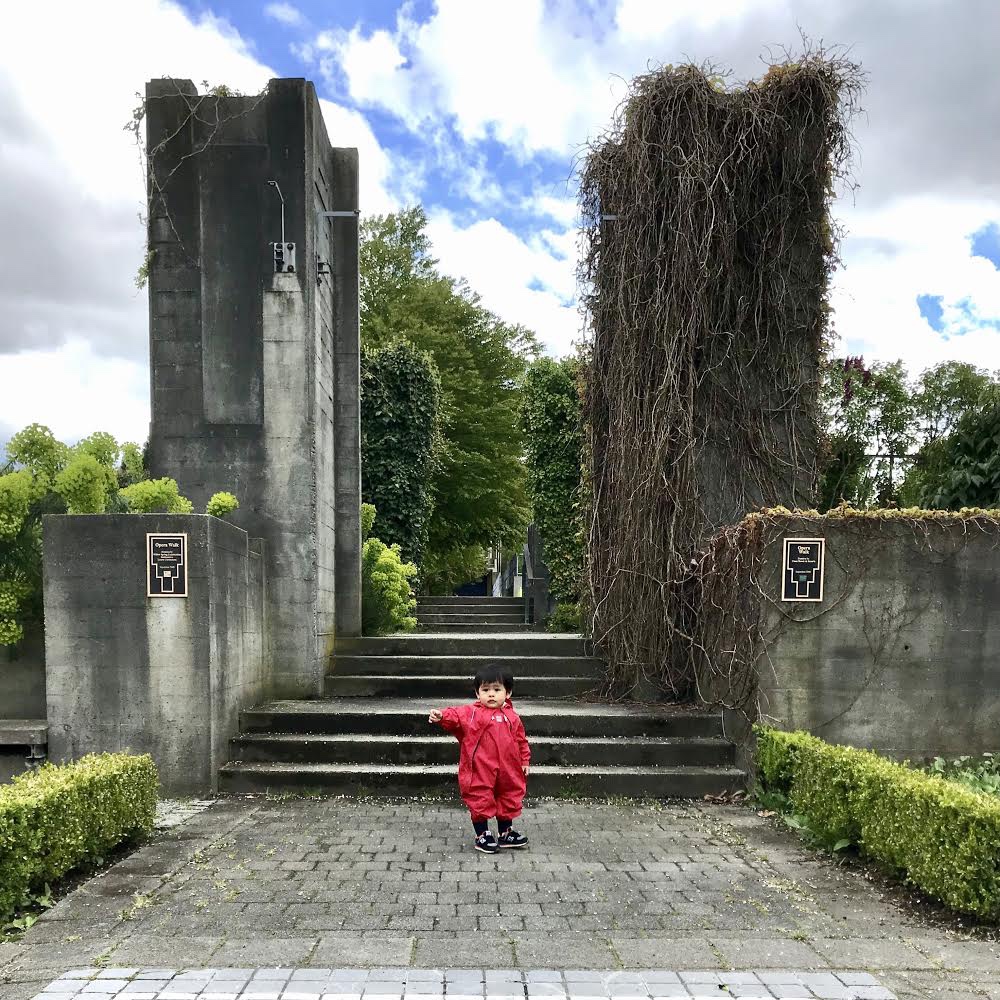 This is a hidden gem at Hastings Park. It feels like you are away from everything. There's a beautiful water fountain children can enjoy, lovely landscape, hilly grass area for kids to climb and it's close to the duck pond – children and adults will enjoy this lovely quiet spot.
2901 East Hastings St, Vancouver
Hastings Community Centre
We love the programs here especially the music classes for babies and toddlers. Mother Goose in the Park and Adventures in Music are both offered year-round for infants and toddlers. It's great for parents to meet up with new parents too.
3096 East Hastings Street, Vancouver, 604.718.6222
The Garden Strathcona
A lovely spot to meet a friend or two for coffee or lunch. You're greeted with a space filled with plants. This hip loft-like interior will make you feel inspired and relaxed at the same time. There's also a lovely curated section of local goods you can purchase. Don't leave without trying their chocolate chip cookie too.
868 E Hastings St, Vancouver, (604) 255-2299
New Brighton Park
A great spot to meet with friends and family for a stroll or a jog. The views are spectacular – a mix of industrial and nature.There are plenty of picnic tables, a dog park, a playground, a dock, sandy beach area and a lot of space for children to run around in. In the summer, you can enjoy the outdoor pool as well.
3201 New Brighton Rd, Vancouver
Get social! Follow Anita and We Trash Talk
Vancouver Mom
Would you like to write for us? We welcome well-written guest submissions with a local interest slant. Share your tips, review local businesses and highlight hot trends for Vancouver moms. Get all the info on our Contributor Page!