VM Picks: Summer Bucket List, a Q&A with Cultus Lake Waterpark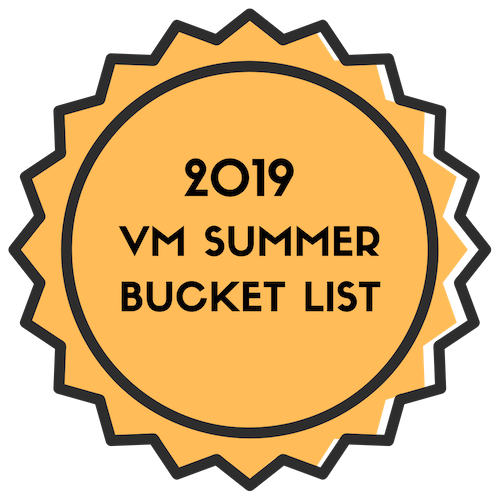 Looking for a great summer outing for a smokin' hot day with high energy kids? Head to Cultus Lake Waterpark, which is open with COVID-19 safety measures in place. We wanted to find out more about the famous water park so we chatted with Marketing Director James Kassier.
Q&A with Cultus Lake Waterpark
We brought our family to the park (kids ages 7, 11, 15) and we all had a blast! We came early and got ourselves a great picnic spot. After a few slides, me and my wife relaxed at our table while the kids enjoyed the variety of slides. We'll definitely be back!"


Cultus Lake Waterpark visitor
Give us a brief description of what you are all about.
Cultus Lake Adventure Park, opened in 2014, and is known for its amazing theming and design, cleanliness, and its memorable theme park experience. The park has more than 16 rides and attractions for the whole family, including Adventure golf, and a number of family rides as well as exciting rides for thrill seekers. All guests to the park are welcomed to enter the park for free, stroll through and enjoy the many sights and sounds surrounding them.
What are three cool things kids (or families) can do there?
The Colossal Canyon is a must for the family. Takes up to 5 passengers down a whitewater rafting simulation. Most people never ride it just once – too much fun!
Splash in our many interactive kid-friendly areas such as; the Pirates' Cove, the Adventure River, the Turtle Slides and Pool, plus the all new Family Spray Park and Tot's Castle!
Relax in the sun in our large grass areas, or escape the sun under one of our 150 covered picnic tables!
How should families prepare for their time there?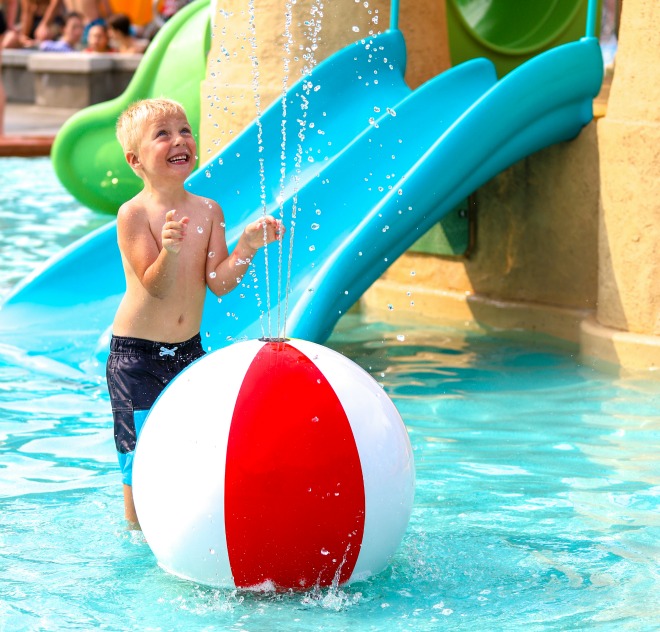 Take a few minutes on the website to find out food and beverage restrictions (what is not allowed inside), and to look over which of the many rides and attractions (over 25!) that you will enjoy.
Arrive early to stake out your best place to set up in the park.
Ride the Boomerang first (it gets to be the longest, slowest moving line later on), then head off to other fan favourites like the Colossal Canyon and Radical Rapids.
Be sure to bring your sunscreen and plenty of water on sunny days.
Stay late to wait out the crowds and get a pile of sliding in before your day is done!
Why should everyone put you on their summer bucket list? 
If you want a big North American Waterpark experience without the big travel and accommodation costs that normally go with it, you have to add Cultus Lake Waterpark to your bucket list. It will become the new "gold standard" by which you compare all other waterparks you will ever visit.
This post is sponsored by Cultus Lake Waterpark
Cultus Lake Waterpark is BC's biggest waterpark. Enjoy the thrills and excitement of over 18 waterslides, relax in 1 of 5 hot tubs or you can take a soothing float around the Adventure River. There are also acres of green grassy space with over 150 free to use covered picnic tables and when you get hungry, there are 6 food outlets in the park as well as BBQ rentals. With 4 areas designed for children, everyone will enjoy. For some extra fun, checkout 1 of the 3 night sliding events, complete with live bands. Located in the Fraser Valley about an hour's drive from Vancouver. www.cultus.com
Harriet Fancott
Harriet Fancott is the Editor and Social Media Manager for Vancouver Mom. She has over 20 years experience in the arts, tech and mom-based blogging arenas. She lives in East Vancouver with her husband and son where they enjoy exploring all that Vancouver has to offer from festivals and events to playgrounds and beaches to sushi and ice cream (although not together).