VM Picks: Summer Bucket List, a Q&A with Cultus Lake Adventure Park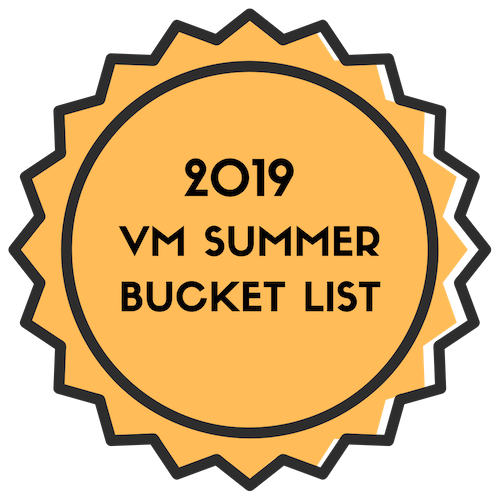 Looking for a great summer outing for a bunch of high energy kids? Head to Cultus Lake Adventure Park for a day thrills, spins and amusement park antics. We wanted to find out more about the famous amusement park, so we chatted with James Kassier, Director of Marketing.
Q&A with Cultus Lake Adventure Park

We went the last day of the season, with a 12 yr old, 4 yr old & a 1 yr old. There was plenty of things to do for everyone. Short line ups, fun rides, friendly staff. Was a great day! Spent about 3 hours there, rode every ride, some we rode multiple times. Worth the price. The whole family had an absolute blast!"

Cultus Lake Adventure Park visitor
Give us a brief description of what you are all about
Cultus Lake Adventure Park is BC's Newest and Best Family Theme Park, featuring 18 Rides and Attractions, including the only Roller Coaster in the Fraser Valley, and an 18-hole Adventure Mini-Golf Course. Gate Admission to the park is Free, so you're welcome to skip the rides, relax and watch your kids on one of our many family rides or find some thrills for yourself on our more extreme rides like the Roundup 360, Canada's only fully-inverted pendulum swing ride.

What are three cool things kids (or families) can do there?
Cool off during the heat of the summer on Bucky's Bumper Boats!
Find some treasure in the Wilderness Trail when you mine for Gold n' Gems. Finders keepers!
Enjoy one of our many family rides including a Carousel, our Balloon Adventure and Honey Pots our spin on the classic teapot ride.
How should families prepare for their time there?
Check out our website to find out more information about all our rides and attractions. Plan out which rides you want to enjoy, and take a look at our unlimited rides pass, as this may be your ticket to savings! All our unlimited rides passes include free Mini Golf, even our Night Rider pass which is just $18 for the last 3 hours of the day!

Why should everyone put you on their summer bucket list?
If you want to experience some of the best theming you can find along with fun and excitement for everyone in the family, Cultus Lake Adventure Park is a must add to your summer bucket list.

This post is sponsored by Cultus Lake Adventure Park

Cultus Lake Adventure Park was originally established as Giggle Ridge Adventure Golf in 2000, by award-winning theme-park specialists, the Imagination Corporation. Dreams to expand the facility finally came true when, in 2014, under new ownership, the spaces in and around the miniature golf course were transformed and turned into BC's only fully themed Family Amusement Park. www.cultus.com
Harriet Fancott
Harriet Fancott is the Editor and Social Media Manager for Vancouver Mom. She has over 20 years experience in the arts, tech and mom-based blogging arenas. She lives in East Vancouver with her husband and son where they enjoy exploring all that Vancouver has to offer from festivals and events to playgrounds and beaches to sushi and ice cream (although not together).