2014 Top 30 Vancouver Mom Bloggers: 25-30
A few weeks ago we asked you to nominate your favourite Vancouver mom blog for our fifth annual Top 30 Vancouver Mom Bloggers contest. You came through with dozens nominations, telling us about some truly fabulous Metro Vancouver mom bloggers. We reviewed them, we visited the blogs, and we deliberated over our decisions. It wasn't easy, but we've narrowed it down to just 30. We believe you'll be just as impressed as we are by the strength of the writing and the diversity of topics coming from these bloggers. This week we're presenting the 2014 Top 30 Vancouver Mom Bloggers to you, in no particular order. Today we're happy to share our last – but most definitely not least – group of six.
Top 30 Vancouver Mom Bloggers: 25-30
Christy Rollo is an elementary teacher, mom to three girls and wife who is passionate about greening her life, growing her own food, making things, and education. When she isn't working in her backyard vegetable garden, researching green living or crafting something she can be found exploring around Steveston on her bicycle. She is documenting her journey to a more environmentally conscious life in the suburbs at Eco Journey in the Burbs.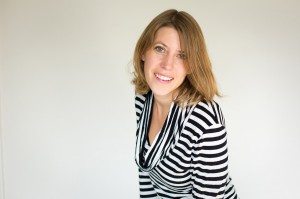 Shari Saysomsack's passion for photographing her family beautifully is evident in her blog, Everyday Little Moments. The images that she captures have become a way of practicing thankfulness and reflect the joy that she finds in her spouse and three children. She regularly blogs about daily life, trying to focus on those moments of the day that make the not so great moments all worthwhile. She values "getting the frame" and being a part of her family's captured memories and has learned to embrace the journey of self portraiture. With a background in teaching, Shari started the Moms with a Camera photography club two years ago, and has inspired many other moms to capture the everyday moments with their family. She is also the graphic designer and business owner of the Canadian custom photo card company, Dolcetto Designs. Shari loves to go for walks and discover new playgrounds with her kids, thrift shop, travel, sew and spend time with friends and family.
Tara Mihalech of Suburble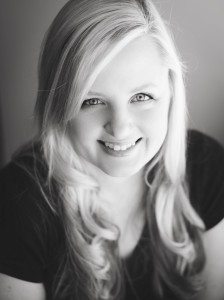 Tara is the author behind Suburble, the creative living blog about life in the 'burbs. She shares tutorials and posts featuring all things that make a home, whether it's DIY, decor, food or crafting. She believes that a beautiful home can be handmade…. or thrifted, upcycled, and sometimes, just found on the side of the road. Whenever she can, she will get her two girls – Lila and Lucy – involved in the mix. She believes that the best place to get creative is at home, even if it doesn't always result in a work of art. Or let's be honest: sometimes it ends up in a big pile of hot glue, burned fingers and glitter on your face. She is also a co-founder of the West Coast Creative Company: a collective of creative and DIY bloggers who network and "get their craft on" at fun and entertaining events within Vancouver. Tara is a big fan of tea, funny people, and sarcasm. If those three can be lumped together, then the day just got better. Follow her at @Suburble and see what she's up to.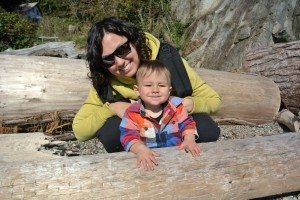 David Suzuki's Queen of Green answers your green living questions and offers tips and recipes to make your life easier on the environment. It's all about green living made easy! Holding strong to the roots of the David Suzuki Foundation brand, Lindsay Coulter, communicates the small steps to not only inform, but also empower Canadians to live "green" without guilt or the feeling of being overwhelmed. Her voice, tone, and sense of humor has the ability to lift, persuade and sometime shove people out of "what can I do" mode! The Queen of Green seeks to build an engaged citizenry that starts with actions they can take at home, then into their neighbourhoods and communities to protect nature and improve our quality of life.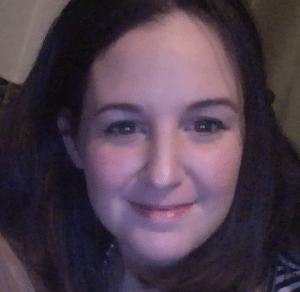 Cristina shares, "My name is Cristina and I am the author of lulumum: a lululemon blogger. My blog is seemingly about Lululemon products but it actually is much more as it has fostered a community of likeminded athletically inclined women and has built a social media community that has evolved from discussing our mutual interest in Lululemon to supporting each other in sport and in life and up-cycling our clothing . I focus on the latest products, do fit reviews, discuss the company and its corporate culture and I discuss my athletic endeavours such as crossfit and half marathon running. I have deeply enjoyed building my blog for the past four years as I've been a stay at home mom to two wonderful girls, ages six and four. My blog started just after my second child was born and I began my first half marathon training with the support of my blog readers. If it had not been for my blog and the community support I gained, I would not have developed my love and dedication to sport which has kept me sane."
Janice Croze and Susan Carraretto of 5 Minutes for Mom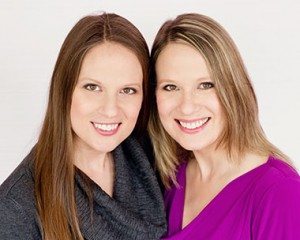 Janice Croze and Susan Carraretto are identical twins, running 5 Minutes for Mom and raising their kids tag team style, two blocks apart from each other in South Surrey. Since 2003, Janice and Susan have been working online, creating and running a variety of successful web properties. In 2006, they launched 5 Minutes for Mom, a home for both their own personal parenting stories and a resource to help connect the online mom community. Janice and Susan co-hosted Disney's Social Media Mom Conference for three years and served on the advisory board for Blissdom Canada. As well, Janice has been a familiar speaker at many of the leading Social Media conferences and events, including BlogWorld, Blissdom, Blissdom Canada, Mom 2.0 Summit, Underground, and Type-A Mom Conference. Janice and Susan are currently writing a book about social media for parents. And when Janice isn't traveling, speaking or writing about blogging and social media, you can find her photographing clients in her studio, Janice Croze Photography, in South Surrey or on location throughout the Lower Mainland.
Amber Strocel
Amber Strocel is a writer, aspiring math teacher, suburbanite, wife and mom of two. She believes in the power of the Internet to connect people, and she believes that numbers are the poetry of the universe. You can often find her knitting, sewing, volunteering, working in her garden, and sneaking chocolate when no one's looking. She blogs at Strocel.com and shares her photos on Instagram as @AmberStrocel.