A milkshake technically doesn't count as ice cream, and because you drink it, it's really more of a dairy smoothie, if you think about it. Try them all! They're practically health food. We have the best go-to spot for Vancouver's best milkshakes below.
Five places to grab shake
Talk about a decadent duo: get your waffle and shake in one feel swoop. Off the Grid is known for its crispy yet fully waffles (think cheesy smokie chicken n' waffles or straight up with whip, bacon and eggs) but its shakes and sundaes are perfect for summer. Wondering what to order? The fan fave is the Nutella waffle shake. Pro tip: Go hungry!
5943 Fraser Street, Vancouver
Wally's has a couple of locations, including one at Cate's Park in North Vancouver and the River Market in New Westminster, but the original is now located near 49th and Elliot, close to the Killarney Secondary School and the Killarney Community Centre. Wally's Burger offers excellent burgers and fast food at decent prices given the quality of the food, and they blend their own milkshakes in house (a steal at $5 a pop). I like the root beer shake, but my four-year-old likes the cherry-chocolate shake best.
2661 East 49th Ave, Vancouver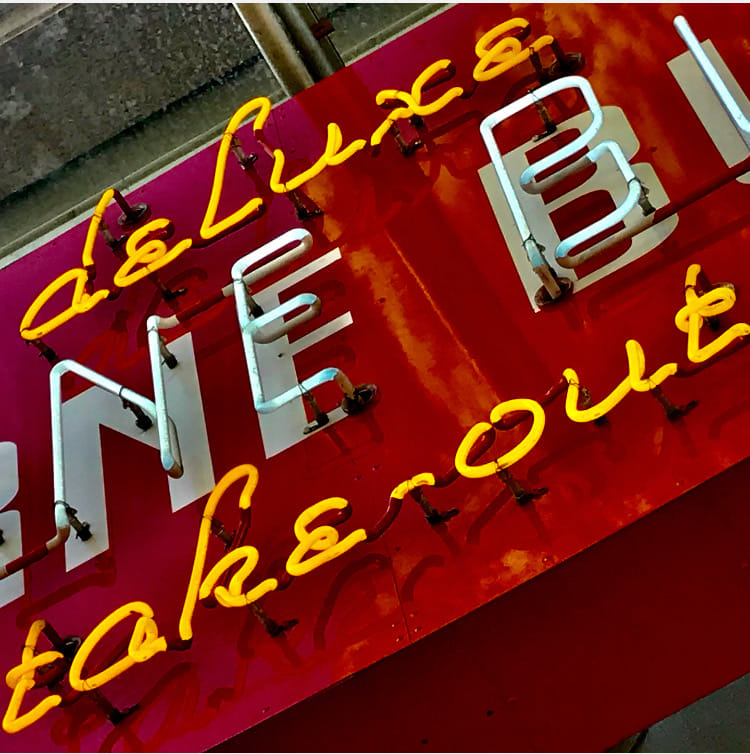 On the west side, check out Moderne Burger to fulfill all your shake-based cravings. The burgers are good, but it's the creamsicle shake that brings me in every single time. Topped with a chocolate cherry and a fluff of whipped cream, these shakes are pure nostalgia. Looking for an even throw-backier throw-back? Try a chocolate malt and a side of salty fries for dipping. Take out only.
865 W Broadway, Vancouver
You want a shake the way an adult should enjoy a shake (i.e., with a shot of Kahlua)? Check out Lucy's Eastside Diner on Main Street. Open 24 hours, this was great for pregnancy cravings (sans Kahlua), and perfect for kids – they serve pancakes all day. It's a small spot, but their peak hours are lunch and late-night, so if you're itching for a proper diner shake, don't pass them by. My favourite's the Crème de Menthe shake; my little person likes the non-boozy banana version.
2708 Main St, Vancouver
Located in Burnaby, this old-school soda shop is so much fun. They offer a seasonal menu with treats for every time of year, and they're not just milkshakes; try their sundaes (try the peanut butter one!), baked goods, and pop drinks (egg creams, ice cream floats) as well. I'm a huge fan of the butterscotch milkshake, but they have a range of classic flavours as well, if you just can't resist a big frosty chocolate shake. Portion sizes are generous; one shake is definitely enough for two people. This menu is offered for pickup and takeout only. COVID-19 update: No inside seating. In-person ordering is now available during business hours.
4090 Hastings St, Burnaby
Did we miss your favourite spot? Share it with us at #vancouvermom. Looking for other sweet ideas? Click here.
Emily Wight
How about: Emily Wight is a working mom, science communicator, author, and the blogger behind Well Fed, Flat Broke. Her best-selling cookbook, Well fed, flat broke: Recipes for modest budgets & messy kitchens, from Arsenal Pulp Press, is available in local bookstores and online