Have the kids' locks gone feral over the summer months COVID_19 challenges notswithstanding? Whether it's daycare, preschool or big kid school, new supplies and duds and back to school haircuts are a ritual worth establishing (or keeping). Here are a few great spots to get those messy mops cropped before the big day!
Back to School: Top picks for kids haircuts
The Hairloft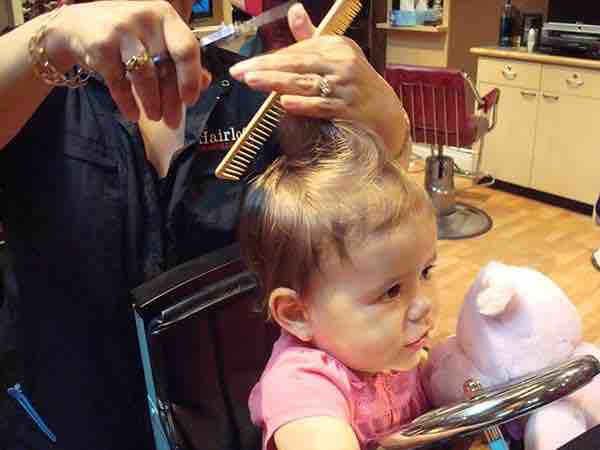 A VM reader favourite, this long-standing salon for kids offers higher end kids haircuts, as well as ear piercing and princess spa services, and makeovers. Kids can sit in a train or a car, and watch videos while the stylist works.
Granville Island inside the Kids Market
Melonhead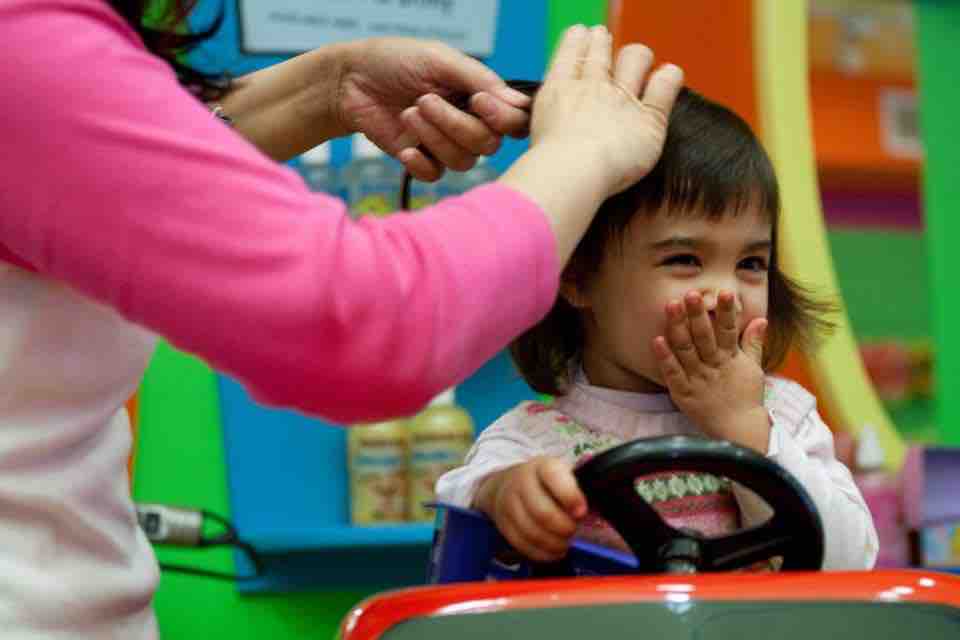 In a VM poll, Melonhead was the top pick from friends on Twitter and Facebook. They offer the classic kids haircut experience, where kids can sit in a train or a pony and watch videos while the stylists work quickly. They focus exclusively on kids haircuts, so you know that your stylist is used to working with squirmy three-year-olds.
2962 West Broadway 604-568-5646
Sparky'z Kutz for Kidz
Great choice if you live in the burbs. Colourful salons featuring unique chairs and loveable cartoon characters, watch a video while the stylist works. Specially trained stylists to cut children's hair, even as young as baby's first haircut. Located at Lonsdale Quay, Lansdowne Mall, Willowbrook Mall and Coquitlam Centre.
Kids Kuts Land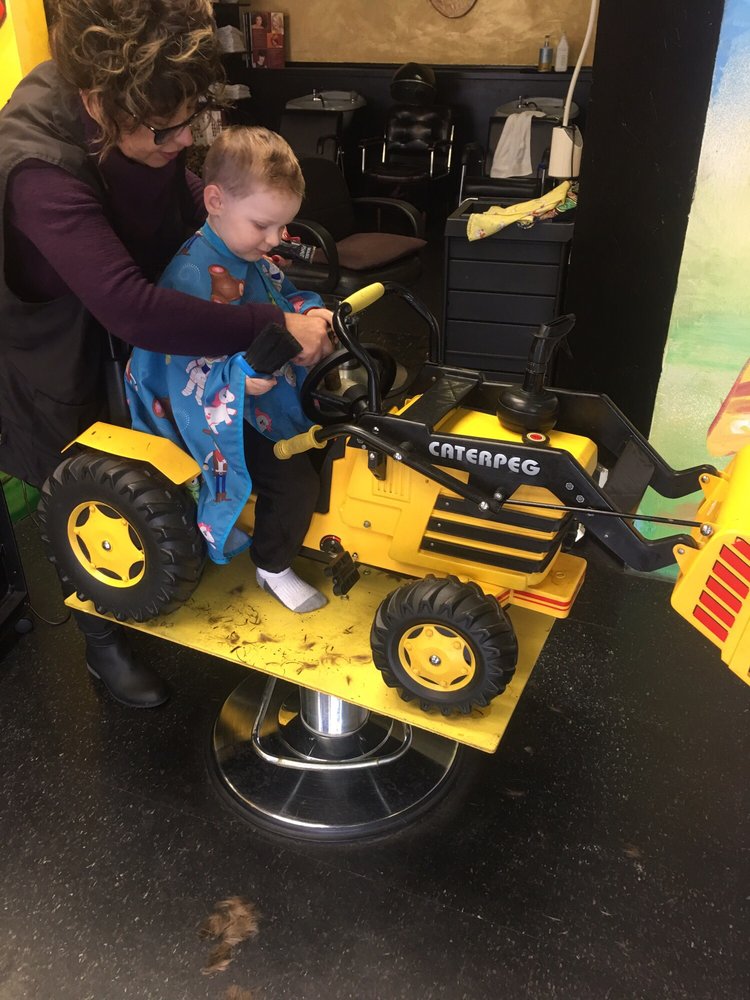 Port Moody's go-to kids and family hair salon. Bring in the kids for own kid-friendly trim in a funky digger or colourful chair. You can also get your own hair styled while the kids play or watch a movie.
2624B Saint Johns Street, Port Moody
Nick's Barber Shop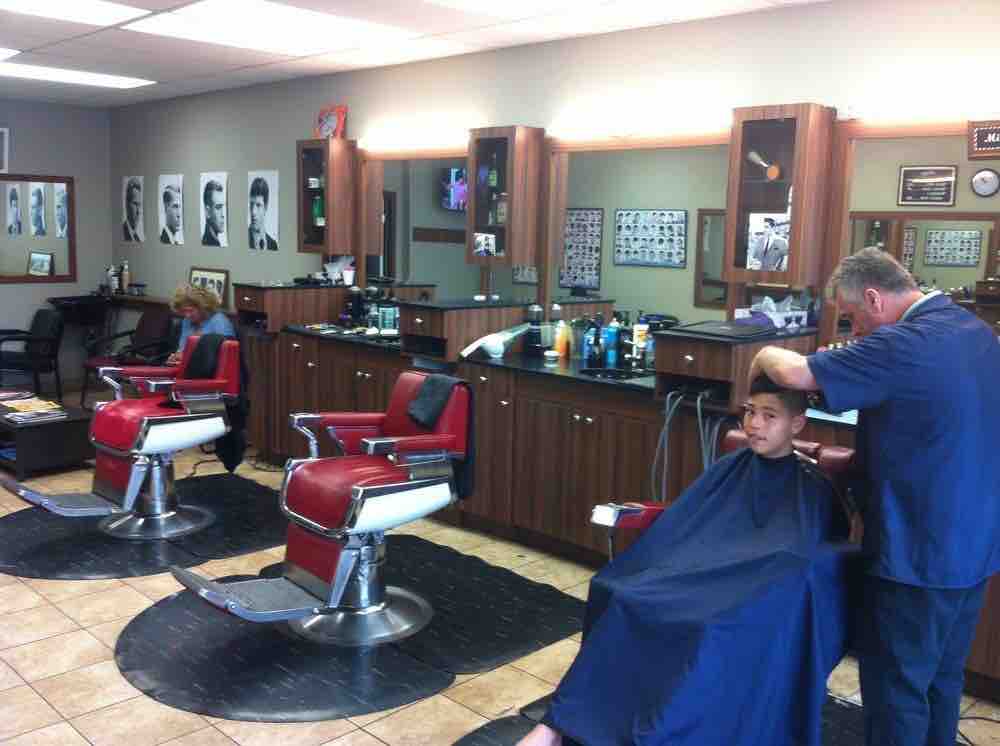 This old school barber shop has nearly 50 years under its belt (or should we say razor?). Now in the capable hands of son Miri, this shop gets raves from clients. Candy for the kids and cuts are only $16 a pop.
3183 West Broadway, Vancouver, 604 731-0033
>> www.nicksbarbershop.ca
Aura at Sets Salon and Spa
Perfect for tweens to teens looking for an on-trend hairstyle, this cool salon is conveniently located at Metropolis at Metrotown.
Metropolis at Metrotown, (604) 435-6894
Broadway Barbers
VM reader Katharine Todd Millar takes both of her boys here. Old school barbering techniques meets modern shop design. Kids can relax in their comfortable and super cool chairs while they get a trim. Kids cuts are a steal at only $17-19.
3422 West Broadway Street, 604 736 4477
Mom's salon
Many prefer to take the kids to their own salon. If you've been going for years and trust your stylist with your life, why not bring the kids with you and make it a family affair.
Home haircut – ideal for COVID-19 safety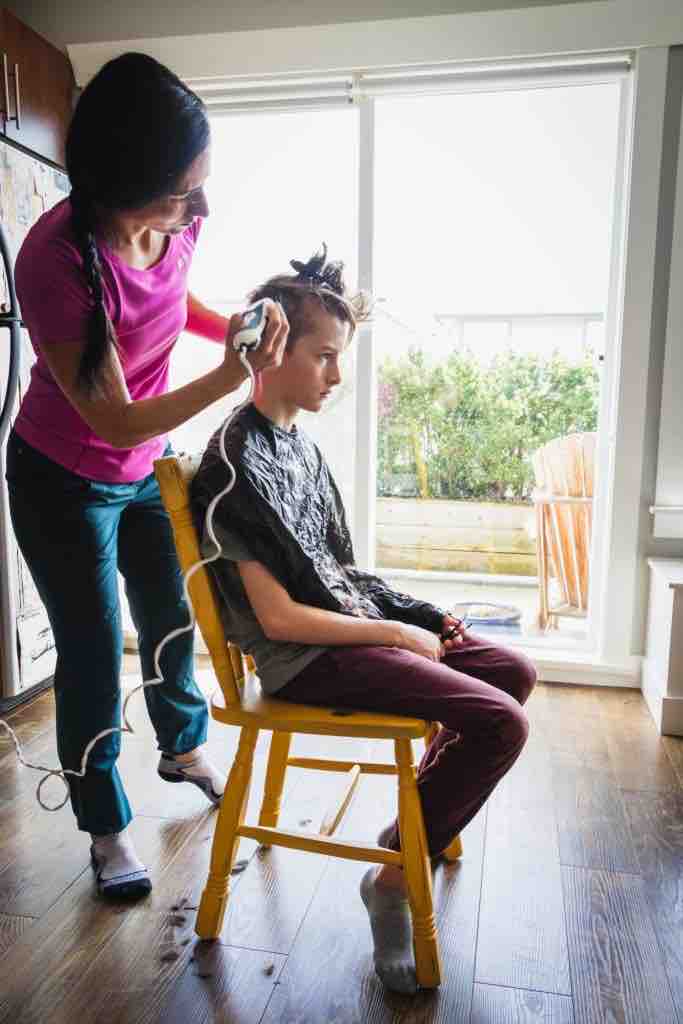 Some kids are terrified of having their haircut by a stranger, and some parents just don't trust anyone, so enter the bowl and sheers (kidding). Upsides: Cutting your children's hair is inexpensive, the kids can watch a movie while you cut, it saves money and if you really botch it, you can head to the experts.
Harriet Fancott
Harriet Fancott is the Editor and Social Media Manager for Vancouver Mom. She has over 20 years experience in the arts, tech and mom-based blogging arenas. She lives in East Vancouver with her husband and son where they enjoy exploring all that Vancouver has to offer from festivals and events to playgrounds and beaches to sushi and ice cream (although not together).