2014 Top 30 Vancouver Mom Bloggers: 19-24
A few weeks ago we asked you to nominate your favourite Vancouver mom blog for our fifth annual Top 30 Vancouver Mom Bloggers contest. You came through with dozens nominations, telling us about some truly fabulous Metro Vancouver mom bloggers. We reviewed them, we visited the blogs, and we deliberated over our decisions. It wasn't easy, but we've narrowed it down to just 30. We believe you'll be just as impressed as we are by the strength of the writing and the diversity of topics coming from these bloggers. This week we're presenting the 2014 Top 30 Vancouver Mom Bloggers to you, in no particular order. Today we're happy to share our penultimate group of six.
Top 30 Vancouver Mom Bloggers: 19-24
Heather van Mil is the sassy, somewhat sarcastic, seldom sanctimonious mama behind Life, Love and the Pursuit of Play. Having been a freelance writer for WestCoast Families, Urban Baby & Toddler Mag and Modern Mama, among others, she decided it was time to write for herself, and launched her blog in September 2013. On it she chases Good Food, Good Finds, Good Fun……and two small children (which translates to yummy recipes, awesome product review, fun places to check out, a smattering of op-eds and lots and lots of her two gorgeous girls!). And just in case this wasn't enough, she is about to launch her newest baby – Word of Mom Marketing – where she consults and strategizes with companies on the best practices and vehicles to reach and engage the young family market.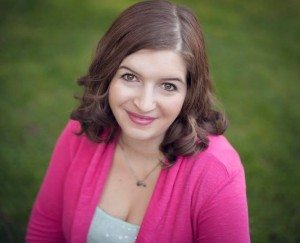 Crystal Allen lives in beautiful Richmond, BC, with her husband and two children. Crystal writes about creative living including DIY, Craft, Food, Sewing and Creative Play for Kids on her blog Sew Creative. Wife, mother, blogger, content creator, freelance writer, crafter, social media manager and children's book publicist – Crystal is always on the go. She is one half of West Coast Creative Company which brings west coast DIY and craft bloggers together to craft, network and be introduced to fabulous brands. Crystal is addicted to tea, baby kisses and crafting supplies. A gift certificate to the local tea shop or craft store along with a handmade card from her kids are the way to her heart. Stop by Sew Creative and be prepared to be inspired.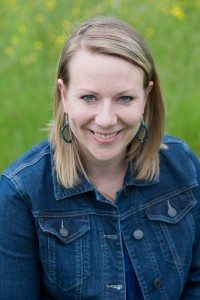 Louise Chapman lives in Surrey and has been blogging at Talk Nerdy To Me for eight years. Her blog posts are influenced by her experience as (and marriage to) a nerdy science teacher, starting and running a photography business, and raising three beautiful young children. The loss of her mom eight years ago has caused her to embrace an attitude of thankfulness for each new day. This experience has inspired her weekly `Thankful Thursday' posts. Louise has a love for adventure which she and her husband seek to foster in their children: they recently took their three young kids to the Philippines and Thailand. Her blogging began as a way to record their children's lives but she soon discovered that there were many things to learn about together through the online community, specifically regarding marriage, parenting, and faith. She believes that if we are all a little bit more honest and open with one another, we will feel a greater sense of belonging. She loves a good deal, her husband's cooking, travel, authenticity, and a sleeping toddler. You can follow Louise on Facebook and Instagram @louisechappy.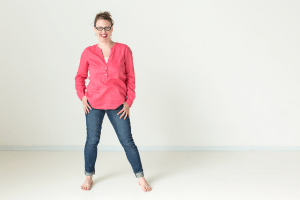 Parrish Wilson started blogging because she needed an outlet. The reality of being home with a three year old and a new baby while starting her own business was shockingly hard some days. And so began her writing therapy. She writes honestly about life as a mama and business owner, even if that requires dropping a few F-bombs or admitting she doesn't like her kids ALL the time. Over the past 10 months Parrish has been blown away by the number of parents who have reached out, thanking her for expressing the feelings so many of us have but are afraid to share. Speaking her truth openly has led to the blossoming of her own business as a Content Catalyst, supporting entrepreneurs to use their unique voice in their own online writing to build real relationships with their readers.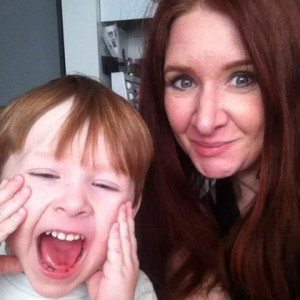 Shaunna Prentis decided to start her blog to share her daily Mis-Adventures in Mommyhood when she had her first son hoping that it would help someone else along the way or at the very least bring a smile to their face. Now she has two amazing little boys who teach her new things about herself and the world around her every day all while starting a new journey through single parenthood. As a woman who has always enjoyed the arts, good food, good wine and great companyshe is now rediscovering how to keep that elusive balance that every mother needs. A blog about recipes, fashion and life in general Mis-Adventures in Mommyhood is sure not to disappoint.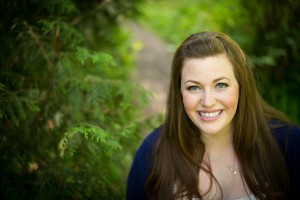 Tamara shares, "I am Mama to a very sassy little girl, and I started blogging at Discovering Parenthood soon after she was born as a way of sharing about what is going on in the lives of my little family. Blogging was suggested to me as an outlet for the emotions, and challenges that come with being a parent. Discovering parenthood has become a wonderful way for me to get my thoughts out, seek advice from other parents, and to share about our adventures. In my free time I love to read, do crafts and art, and I love to bake. All of these things are just some of what you will find on my blog. You can also follow our journey @discoveryparent and on Facebook."
Amber Strocel
Amber Strocel is a writer, aspiring math teacher, suburbanite, wife and mom of two. She believes in the power of the Internet to connect people, and she believes that numbers are the poetry of the universe. You can often find her knitting, sewing, volunteering, working in her garden, and sneaking chocolate when no one's looking. She blogs at Strocel.com and shares her photos on Instagram as @AmberStrocel.