2014 Top 30 Vancouver Mom Bloggers: 13-18
A few weeks ago we asked you to nominate your favourite Vancouver mom blog for our fifth annual Top 30 Vancouver Mom Bloggers contest. You came through with dozens nominations, telling us about some truly fabulous Metro Vancouver mom bloggers. We reviewed them, we visited the blogs, and we deliberated over our decisions. It wasn't easy, but we've narrowed it down to just 30. We believe you'll be just as impressed as we are by the strength of the writing and the diversity of topics coming from these bloggers. This week we're presenting the 2014 Top 30 Vancouver Mom Bloggers to you, in no particular order. Today we're happy to share our third group of six.
Top 30 Vancouver Mom Bloggers: 13-18
Renata Wurster is the creative force behind Keeping the Me in Mommy. A teacher, wife and mother, she also loves to write, paint, and craft – both personally and with her children. However, with two little ones underfoot, finding time for artistic endeavours has posed more of a challenge. Overcoming that challenge, she has adapted and found ways to fit crafting into short stints. Her blog is her attempt at sharing her artistic adventures and a tool for keeping herself accountable to creativity. Hailing from Coquitlam, she aspires to inspire people to join her in living creative lives.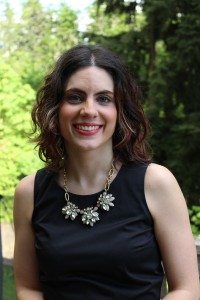 Agnes of Vodka Infused Lemonade is better known as Agi. She shares, "I am a mother to a very active five year old boy, wife of nine years to an incredibly supportive husband, and the three of us live in Coquitlam. I work part-time as a labour and delivery nurse and make cakes and cupcakes on the side. I started my blog almost two years ago amidst a challenging time. My husband had lost his job and I really felt like life was throwing a lot of lemons our way. One day when I was trying to find a title for my blog I thought about making lemonade from all those lemons, then I thought how vodka would make the lemonade more tasty, and the title of my blog was born! I blog about everything and anything that inspires me. It's a reflection of me and my interests, from fashion to book reviews, cakes, cupcakes and other recipes, mommy-related angst, self-image issues, postpartum depression, how to live and eat in a clean and healthy way, how to raise our children to be the best they can be, and much more. I mainly focus on fashion and want to show other women that just because we are busy moms trying to juggle everything, it doesn't mean we can't dress well and feel good about ourselves. I want to inspire moms to leave their homes feeling pretty, and feeling good about themselves. I want my blog to be a place where women look forward to new posts, where they can feel like they're not alone, like there's someone else out there who feels the same way they do. I want to empower women to be the best they can be."
Helen Engel-Gray is a Jesus-loving wife, writer, and teacher whose class size suddenly shrank from 25 kids to one two years ago. As a stay at home mom she spends far too much time doing laundry and trying to come up with dinner ideas that don't involve cooking (or use as few steps as possible). She is an avid Starbucks drinker, social media lurker, and potential online shopaholic. She also blogs at Loquacious Family at least once a week; it is her self-described "therapist's chair, soapbox, and padded room." Her current passions include attachment-oriented parenting and pedagogy, celebrity gossip, leggings worn with just about anything, and Orphan Black… and her husband and toddler daughter, of course.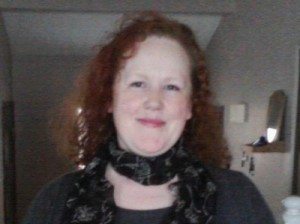 Patti is an accidental blogger. She became active in social media and started her blog The World of ContestPatti purely to enter contests, but contests fell by the wayside as she discovered that blogging was so much more fun! With five children there is never a dull – or quiet – moment but she wouldn't have it any other way. The World of ContestPatti covers all aspects of her family's life from cooking and crafting – not always successfully!- to homeschooling the children, games to play and family days out. From fashion for the 'Rubenesque' to mental health, cerebral palsy and the ubiquitous autism, her family life (with their permission of course) is shared with the world. Having two sons with autism and one with cerebral palsy is not a journey she expected to be on but it is one that she loves and would not trade for anything – Expect perhaps ten minutes peace to drink a cup of tea and read a book without interruption for nose wiping or bottom changing.
Natasha Motsi of Kukura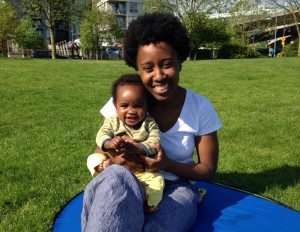 I was born and raised in Zimbabwe and moved to Napier, New Zealand when I was 21. I lived there with my husband for 11 years and in July 2011 we decided to pack up and move to Vancouver with no job prospects and a thirst of big city living. We quickly found work and an apartment in Gastown managing to stay close to the water, something we had become very accustomed to in New Zealand. My husband is a ship planner in Tsawwassen and I am in IT Specialist in Yaletown, I also have an eco-friendly online shop: AfricanSally.com that specialises in affordable baby essentials. We love living downtown relishing the different experiences and cultural diversity Metro Vancouver has to offer. In September 2013 we welcomed into our lives baby girl Malaika Rudo and the very fabric of our existence has been re-written. Kukura contains the chronicles of raising our little girl in the diaspora and though this sometimes feels like we are doing it in isolation she makes us better, happier people everyday.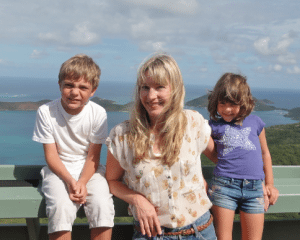 Tara Cannon's family travel blog, Pint Size Pilot, was born out of her desire to help other parents conquer their fear of traveling with a baby or toddler. She wanted them to know that their days of traveling to far off, exotic places did not need to end simply because they now had a 'mini me' in tow. Whether exploring Vancouver or distant lands with her family, Tara is committed to helping parents see the world with their children, without having a nervous breakdown along the way. Tara publishes and curates valuable family travel resources such as destination guides, packing lists, product reviews, baby gear rental directories, and a free family travel eBook. She offers clever advice and humorous anecdotes to inform and entertain on her own site, while also providing reviews and content for other popular online publications such as Trekaroo.com and Savvymom.ca.
Amber Strocel
Amber Strocel is a writer, aspiring math teacher, suburbanite, wife and mom of two. She believes in the power of the Internet to connect people, and she believes that numbers are the poetry of the universe. You can often find her knitting, sewing, volunteering, working in her garden, and sneaking chocolate when no one's looking. She blogs at Strocel.com and shares her photos on Instagram as @AmberStrocel.