Mother's Day in Vancouver: 18 super Local and Unique Gifts for Mom
Mother's Day isn't really about gifts, but it never hurts to be on the receiving end of a bath bomb, personalized necklace, cozy tee or beautiful treat. And, if it means picking one of this local items for yourself, well so be it. Besides, you can feel good that you're supporting a local business that is quite possibly run by a mom.
18 Local Gift Picks for Mom
Grieving Pins, Seeds & Cards for bereaved mothers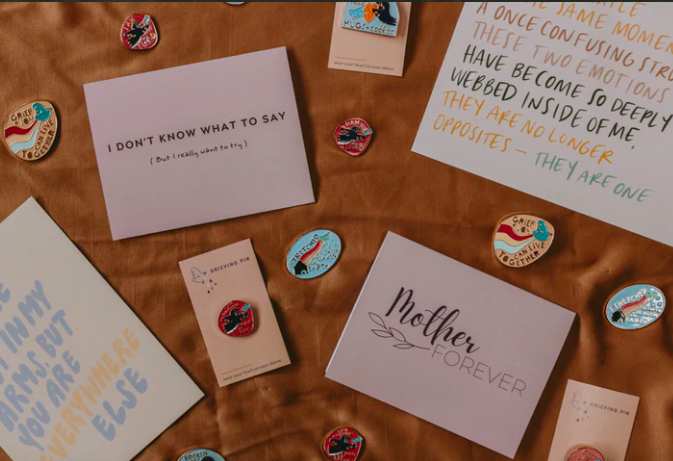 Give the gift of a garden this Mothers Day, to bloom each year with the memories of a loved one lost. Katie Jameson and Vancouver-based zero-waste floral studio Bloomiér, are offering carefully crafted gifts, for the Mom with a broken heart. The first set is Katie's signature 'Mother Forever' Card, with a 'stretched between heaven and earth' gold enamel pin. The second is a gentle poem written by Katie on thick card stock. Both packages come with a packet of organic wild flowers, so a Mother can tend to her garden while she nurtures her heart.
For The Seconds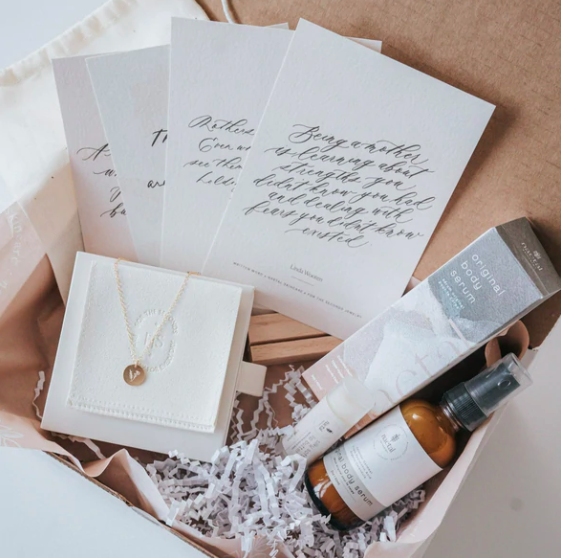 For the Seconds offers some pretty amazing Mother's Day gift sets. But, our favourite product is their beautiful selection of bracelets suited to match any mama's style.
Naetal Skincare Belly Butter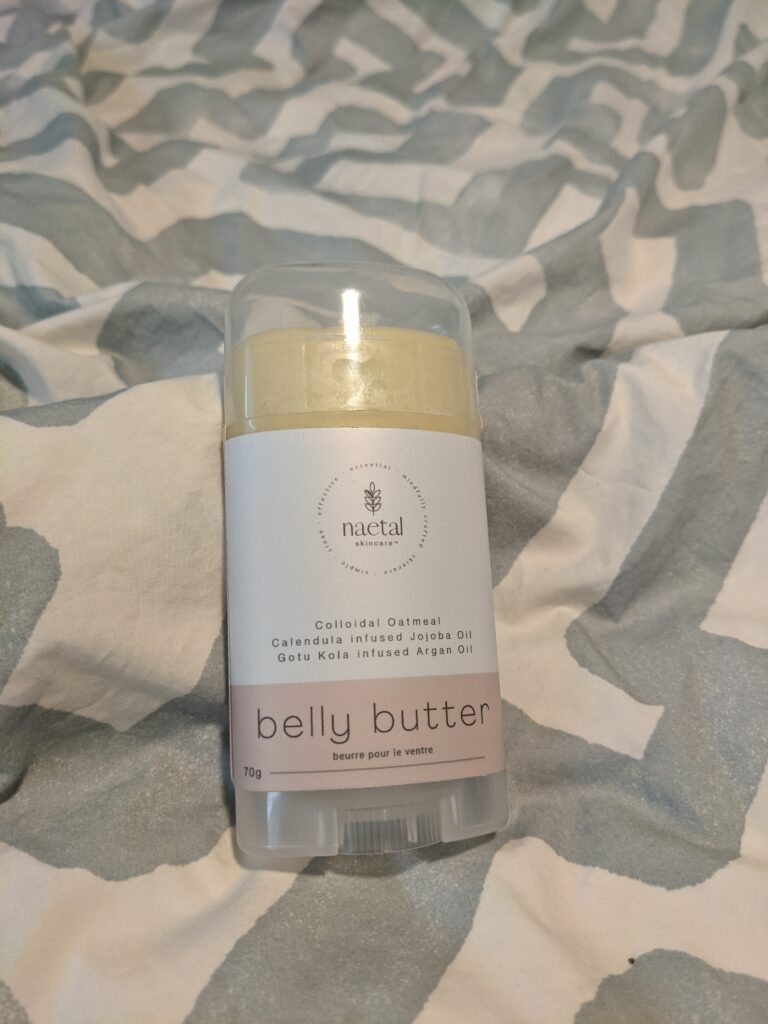 Naetal Skincare's Belly Butter is a nourishing oil-based belly butter that's a must- have for prenatal and postpartum moms. Made by local mom and Entrepreneur Vivian Lam, this custom blend leaves your skin feeling supple and soft.
Flower Subscription- Perennial Gatherings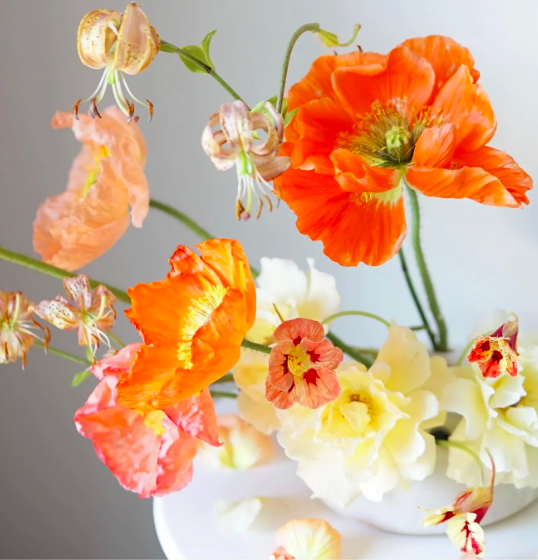 Flowers are a timeless gift. So, why not give the mama in your life a flower subscription that lasts all year? Whether you choose a weekly or bi-weekly delivery, this local gift will bring a smile to any mama's face.
A Sweet Treat From Mon Paris Patisserie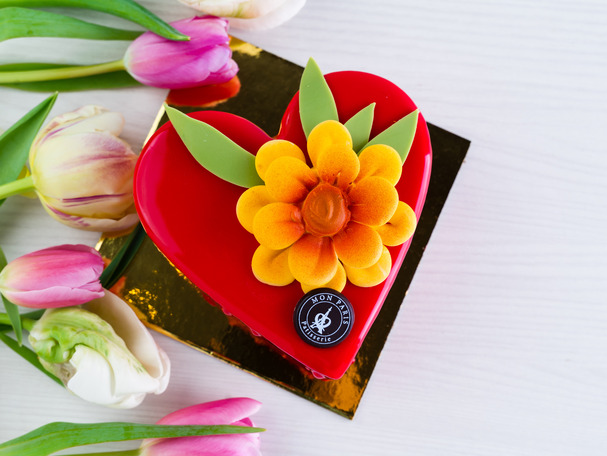 A beautiful decadent treat is a great way to celebrate someone special! Pastry Chef, Elena Krasnova, combines chocolate with flowers to make Mon Paris Pâtisserie (4396 Beresford St., Burnaby) your one-stop shop this Mother's Day. Along with her signature viennoiseries, Mon Paris presents a delightful Potted Mum made entirely of milk, dark, and white chocolate, as well as a heart-shaped Strawberry Brownie Cake decorated with a whimsical chocolate flower exclusively for Mother's Day. Simply add to your Mother's Day brunch or bring as a surprise addition to a coffee date at home – remember to snap a photo because these artistic desserts won't last long!

These special Mother's Day treats will be available starting April 26, 2022 and must be pre-ordered for pick up on May 7 & 8.
>> Mon Paris Pâtisserie Specialty Desserts
Matching rompers from Smash + Tess
Is there anything cuter than matching with your mini? Check out these comfy, cosy rompers (and Jillian Harris fave) in a variety of colours from Vancouver success story Smash + Tess.
Candle Set from Sixth Scent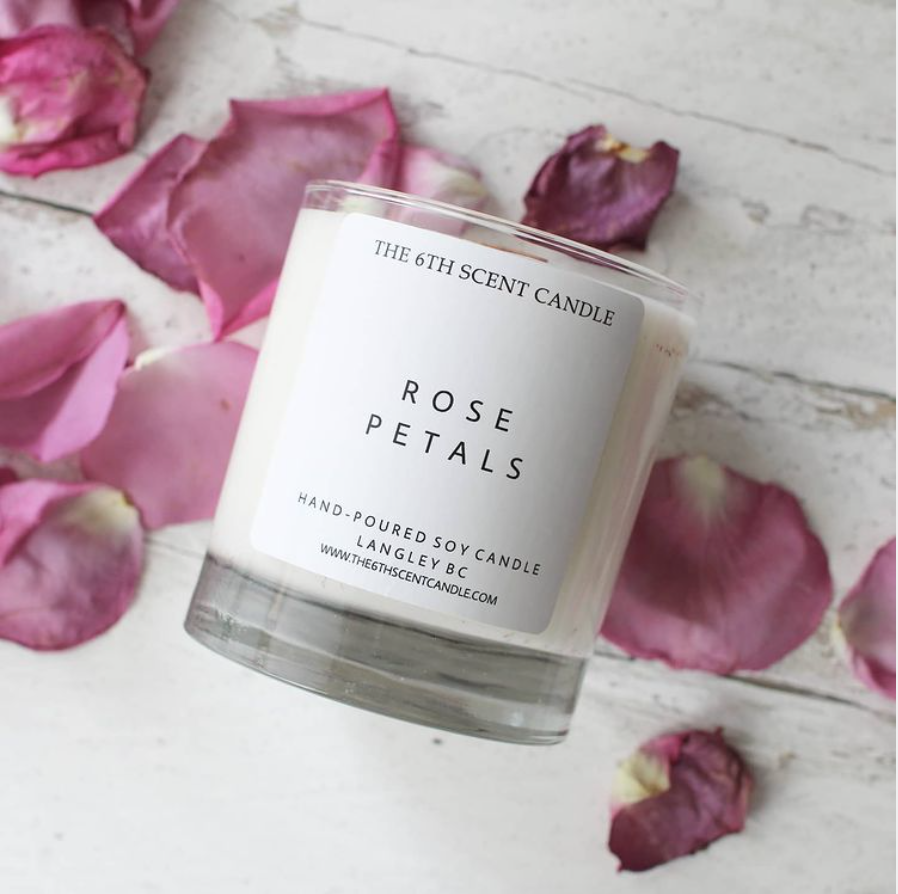 These 100% natural soy wax candles are hand-poured in reusable containers using fragrant oils and made in small batches. They come in lovely handmade gift boxes. Made in Langley.
A Culinary Experience at Maenam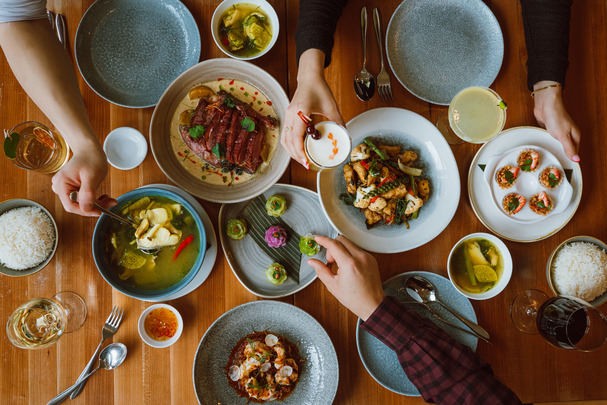 Mother's Day date night out? Yes, please! Mom deserves a night off. Whether it's you and mom, or you're booking for your mother or mother-in-law, a culinary experience at Maenam is the perfect gift for anyone enjoys a beautifully curated meal. Maneam is launching their spring menu just in the for Mother's Day. Highlights include: beautifully hand-crafted Chor Muang flower dumplings filled with caramelized chicken, peanuts, and garlic; Thai Cupcakes with BC Sidestripe shrimp; Tom Gati curry with choice of vegetable (kale, beets, and rutabaga) or dry-aged smoked duck; and Chu Chi curry with grilled prawns, fried shallots, and makrut lime leaf. If mom can't get out of the house, this incredible menu is also offered as a takeout option. Be sure to place orders or make reservations at least 24hrs in advance!
Seeds from Strathcona 1890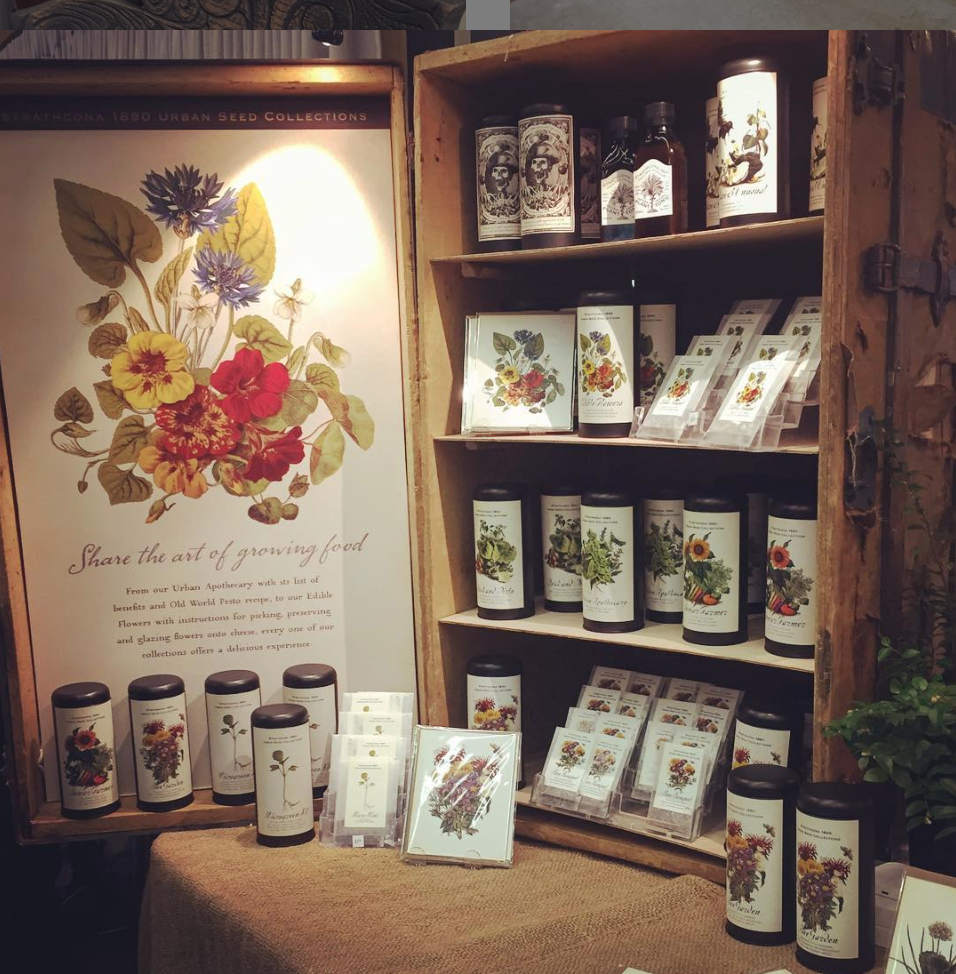 Gardening season is on! Gardening moms will love these open-pollinated, heirloom, and non-GMO seeds. Their motto "Help them change the world, one seed at a time" is as good as it gets.
Mama Yana Mug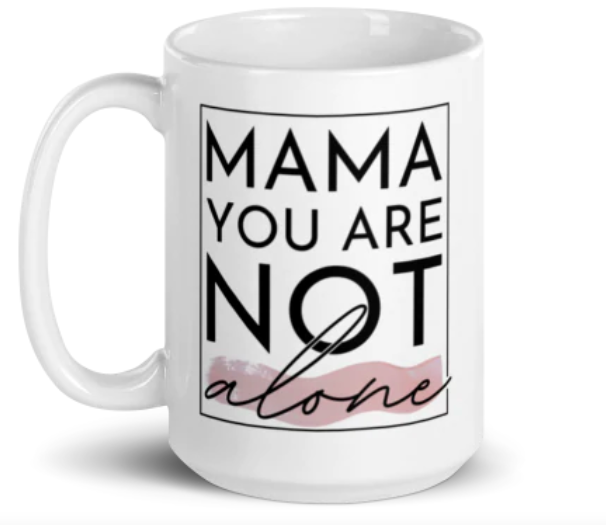 Any mama knows that motherhood can be lonely at times. Remind the mama in your life that they are never alone with one of these "You are not alone mugs." They offer local pick-up too.
>> Mama Yana
Soaps & Balms from Bareskin Bar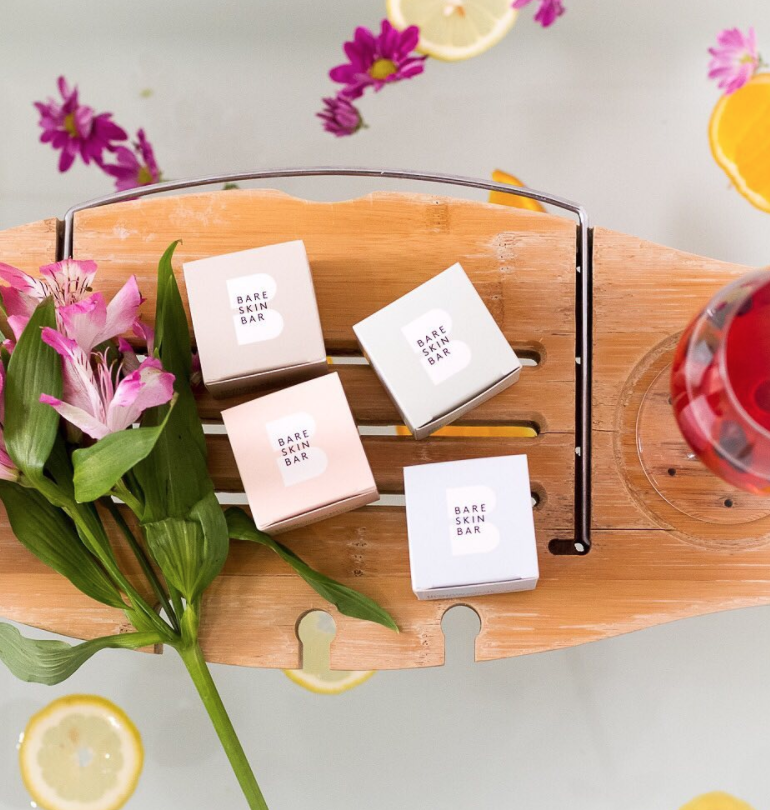 Vegan effervescent hand-made bath treats packed with benefits. Everything that goes into them is purposeful and smells oh-so-yummy! Free shipping!
A Tee From Strong as a Mother Club
Get one of these lift-you-up Ts or sweatshirts for the mom who needs strength and has strength! Think twinning is winning? Add a "Strong as MY Mother" shirt for the kids!
Bloom Natural Nutrition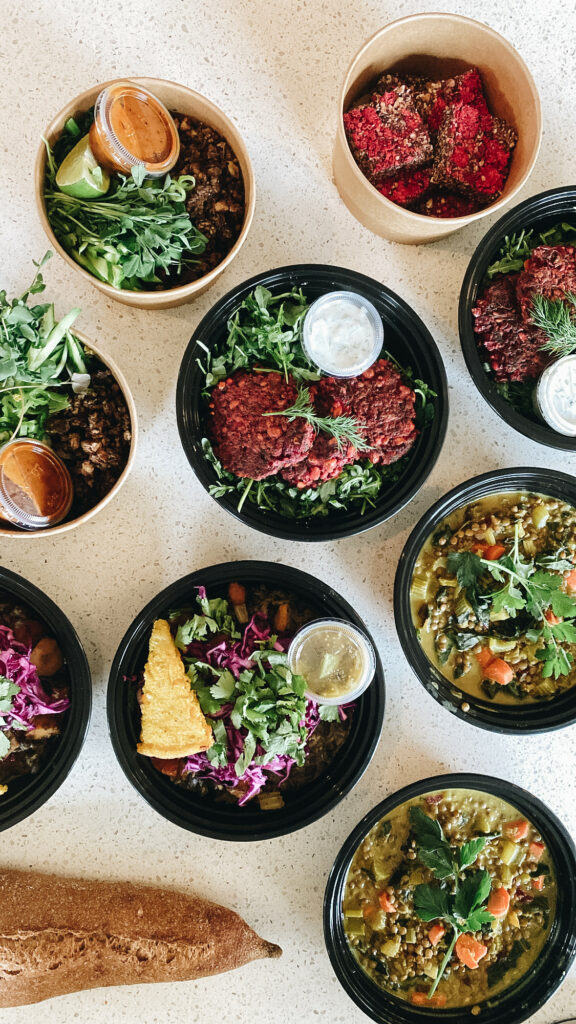 Bloom Natural Nutrition's Bloom Bundle is a heathy and unique gift. We guarantee any mama will love this weekly curated selection of meals, with a focus on warming, healing and seasonal plant-forward foods that support postpartum mamas and their families.
Giving Gifts Mamma Mia Crate for the Mom to Be
This gem of a shop on Vancouver's Main Streets has a strong crate game! If there's a Mom to be in your life she'll love this crate jammed with soothing body all-natural body products. PS: There are loads of other crates to choose from.
>> Giving Gifts
Personalized Jewellery from Small Print
This North Van mom of two handcrafts meaningful keepsakes from finger, hand or foot prints. She sends you a print kit, and then creates a memorable silver necklaces, bracelets, keychains piece from your print. Once it's ready, she mails it to you!
>> Smallprint
Honey from East Van Bees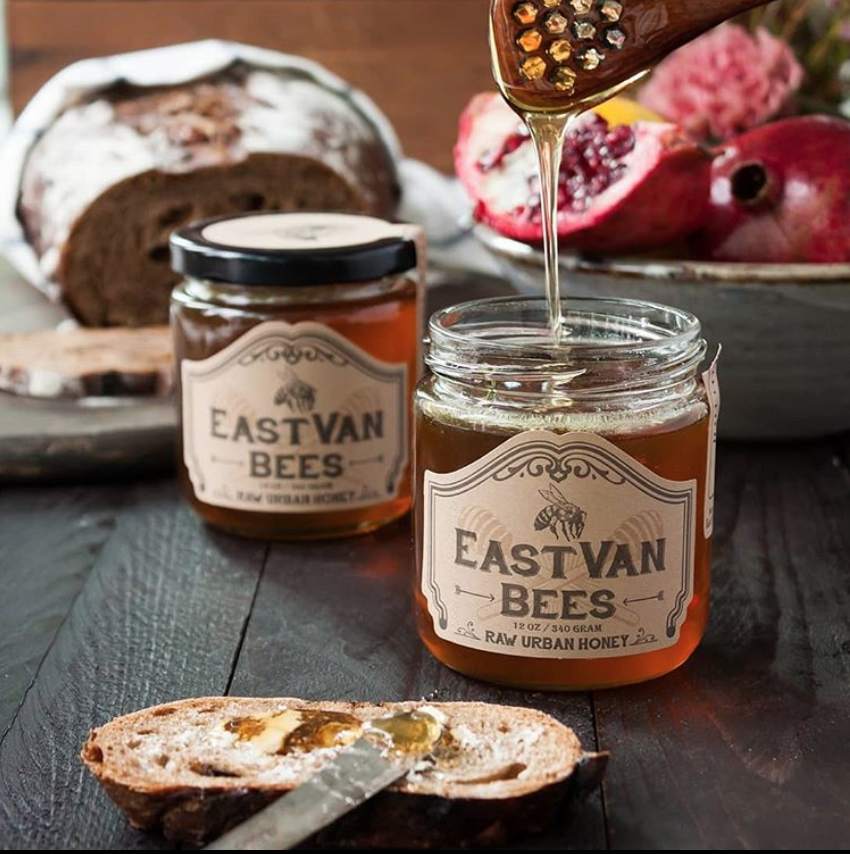 Show your mom she's the bees knees with multi-floral honey from East Van Bees whose hives dot Vancouver neighbourhoods. Talk about local. They also make candles, lip balms, food wraps, soap, Tees, and even offer seeds.
Undies from Revol Girl Underwear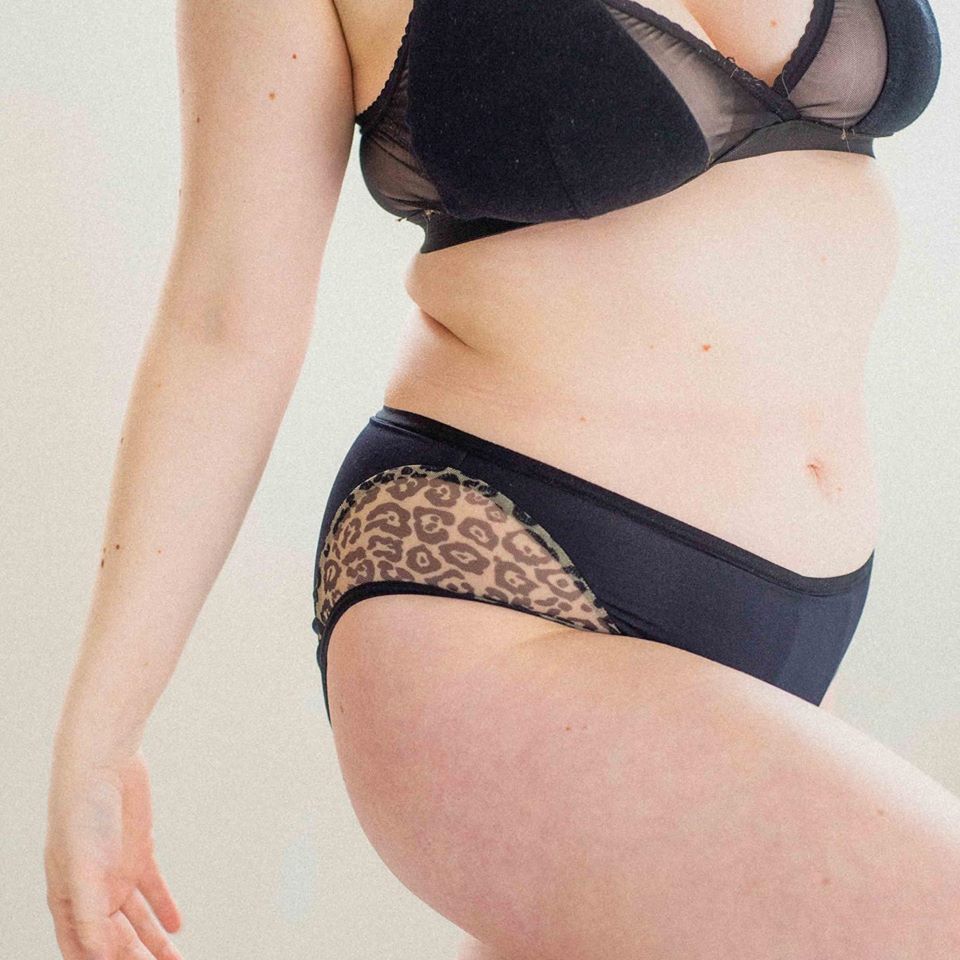 These period-proof panties and bras are not just practical and comfy but downright sexy! With various levels of protection and endless styles that you'll love to wear everyday, they've got sizes ranging from 2XS to 5XL. PS: They even have masks.
>> Revol Girl
The Mother of All Boxes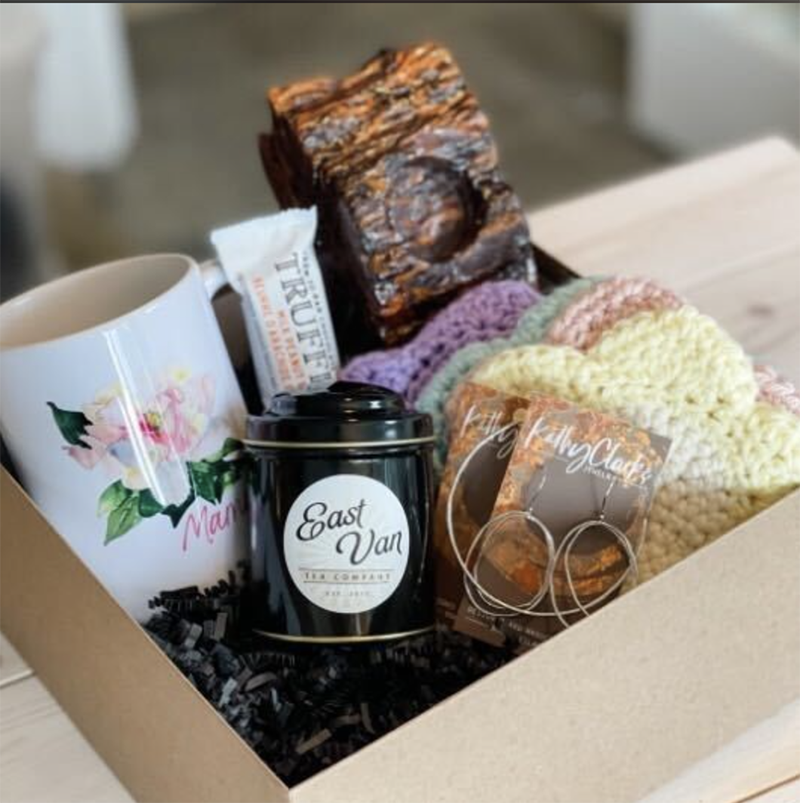 The local Good Things Collective has put together two curated gift boxes for delivery to Mom's door. Choose from two cheekily named boxes: Mommy's Time Out Box or the Mother of All Boxes both artfully filled with local creations and goodies.
Harriet Fancott
Harriet Fancott is the Editor and Social Media Manager for Vancouver Mom. She has over 20 years experience in the arts, tech and mom-based blogging arenas. She lives in East Vancouver with her husband and son where they enjoy exploring all that Vancouver has to offer from festivals and events to playgrounds and beaches to sushi and ice cream (although not together).
Vancouver Mom
Would you like to write for us? We welcome well-written guest submissions with a local interest slant. Share your tips, review local businesses and highlight hot trends for Vancouver moms. Get all the info on our Contributor Page!
Renee Janzen
A connector by nature, Renee loves to bring people together and is fueled by thoughtful conversations, family style meals and perfecting details. Hikes for the views, thinks variety is the spice of life, and is always up for an adventure with her husband and their two young daughters. A fulltime marketer by day, Renee recently moved back to the North Shore where you can find her busy with work Zoom calls, home renos, and enjoying the great outdoors with her family.