Mother's Day in Vancouver: 16 super local gifts for extraordinary times
Mother's Day isn't really about gifts, but it never hurts to be on the receiving end of a bath bomb, personalized necklace, or a cosy Tee. And if it means picking one of this local items for yourself, well so be it. Besides, you can feel good that you're supporting a local business that is quite possibly run by a mom.
16 local gift picks for moms
Grieving Pins, Seeds & Cards for bereaved mothers
Give the gift of a garden this Mothers Day, to bloom each year with the memories of a loved one lost. Katie Jameson and Vancouver-based zero-waste floral studio Bloomiér, are offering carefully crafted gifts, for the Mom with a broken heart. The first set is Katie's signature 'Mother Forever' Card, with a 'stretched between heaven and earth' gold enamel pin. The second is a gentle poem written by Katie on thick card stock. Both packages come with a packet of organic wild flowers, so a Mother can tend to her garden while she nurtures her heart.
Mama Tags
These delicate but strong sterling silver tag necklaces have a .7 inch "mama bear" or "mama duck" disc and are paired with a small stamped "baby" tag and oval tag stamped with the word MAMA. Delightful and darling!
Pink Effervescence from Evolve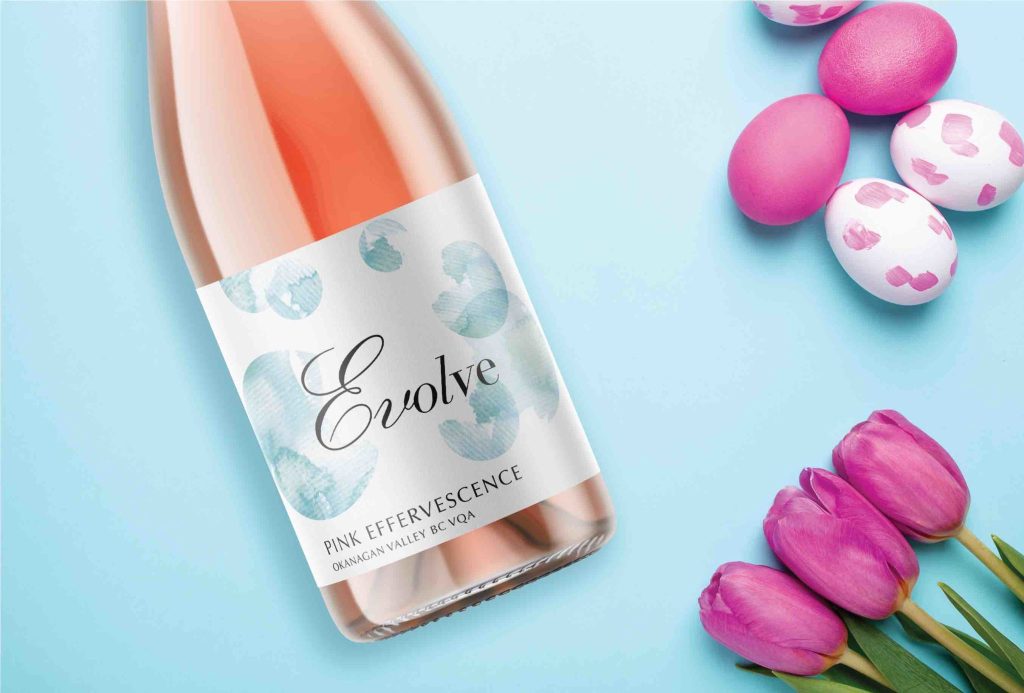 Is there anything prettier than bubbly rose in a glass? The Pink Effervescence from Evolve Cellars is a sparkly combination of berry, peach, and bubbles perfect for the patio. Find it at the BC Liquor Store.
Gelato delivery from Uno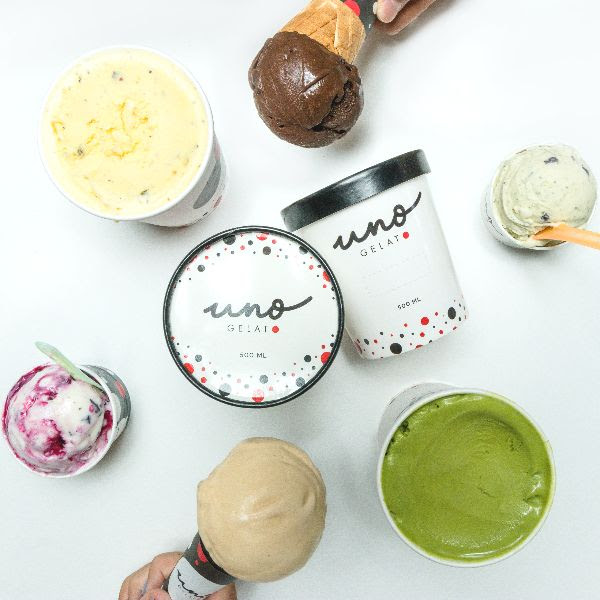 This adorable and delectable Kitsilano gelateria is offering free delivery across Metro Vancouver (in their super cute truck) so stock up on home made gelato or sorbetto for Mother's Day. Now will it be Lavazza Espresso or Yuzi Lemon?
Matching rompers from Smash + Tess
Is there anything cuter than matching with your mini? Check out these comfy, cosy rompers (and Jillian Harris fave) in a variety of colours from Vancouver success story Smash + Tess.
Candle Set from Sixth Scent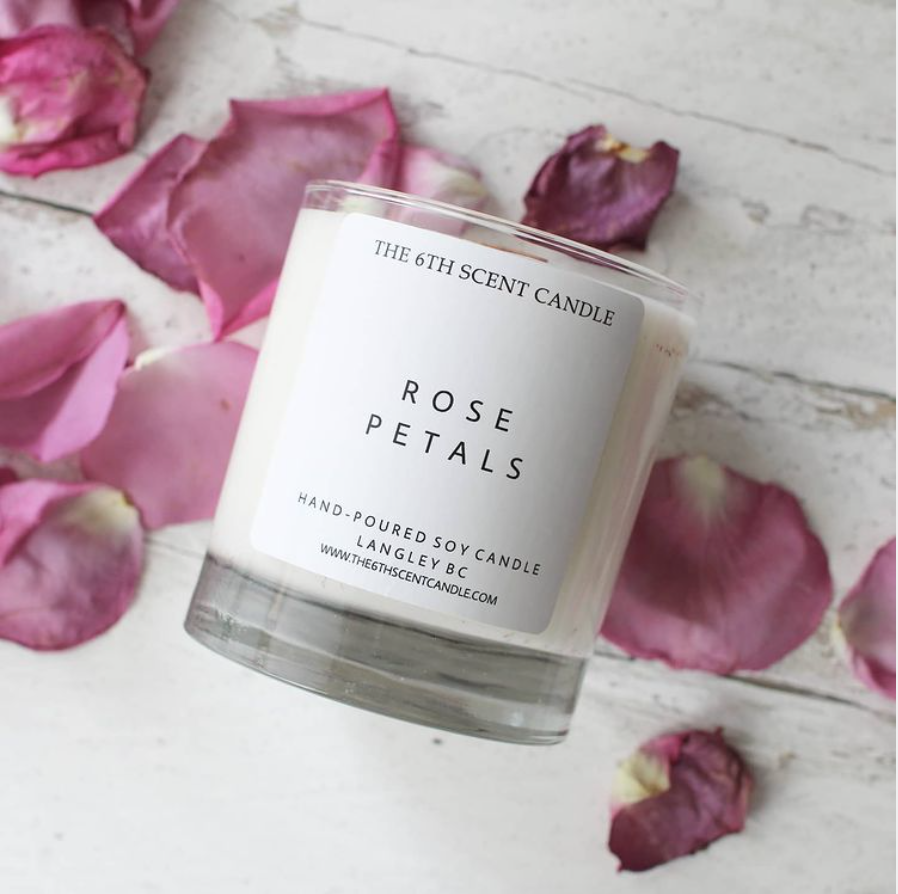 These 100% natural soy wax candles are hand-poured in reusable containers using fragrant oils and made in small batches. They come in lovely handmade gift boxes. Made in Langley.
Seeds from Strathcona 1890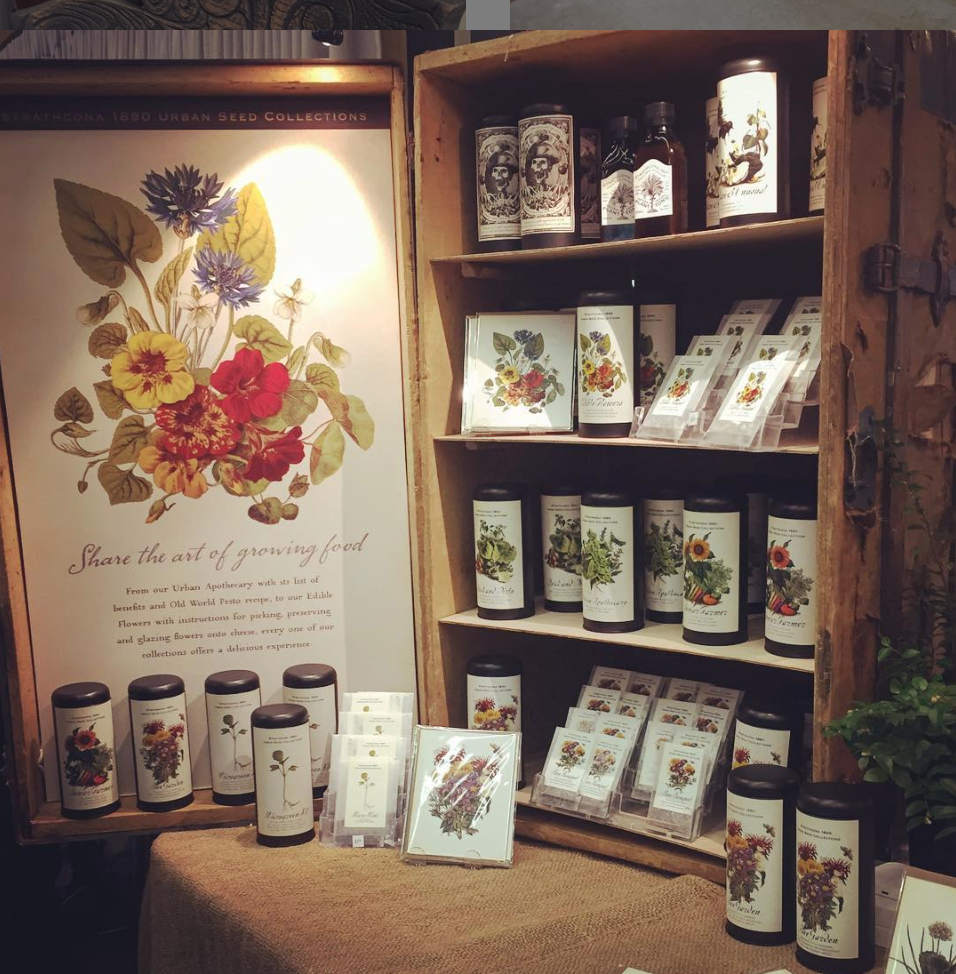 Gardening season is on! Gardening moms will love these open-pollinated, heirloom, and non-GMO seeds. Their motto "Help them change the world, one seed at a time" is as good as it gets.
A bouquet plus from The Flower Factory
Get a bucket of flowers with local goodies tucked inside and support a local business. It's hard to beat the Flower Factory on Main St for stunning bouquets. Pre-order two days in advance. Local pickup and delivery.
Soaps & balms from Bareskin Bar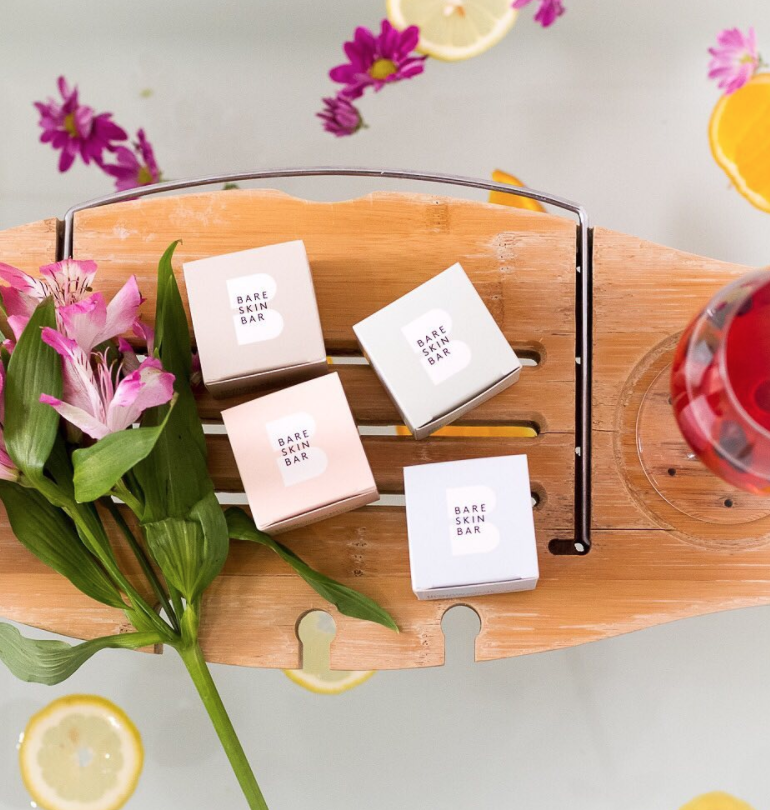 Vegan effervescent hand-made bath treats packed with benefits. Everything that goes into them is purposeful and smells oh-so-yummy! Free shipping!
A tee from Strong as a Mother Club
Get one of these lift-you-up Ts or sweatshirts for the mom who needs strength and has strength! Think twinning is winning? Add a "Strong as MY Mother" shirt for the kids!
Linen Napkins from West Coast Handmade
These natural, edged serviettes are locally made from high quality linen and are available in a range of colours that will dress any table with elegant simplicity. They come in packages of two napkins so you can mix and match.
Giving Gifts Mamma Mia Crate for the Mom to be
This gem of a shop on Vancouver's Main Streets has a strong crate game! If there's a Mom to be in your life she'll love this crate jammed with soothing body all-natural body products. PS: There are loads of other crates to choose from.
>> Giving Gifts
Personalized jewellery from Small Print
This North Van mom of two handcrafts meaningful keepsakes from finger, hand or foot prints. She sends you a print kit, and then creates a memorable silver necklaces, bracelets, keychains piece from your print. Once it's ready, she mails it to you!
>> Smallprint
Honey from East Van Bees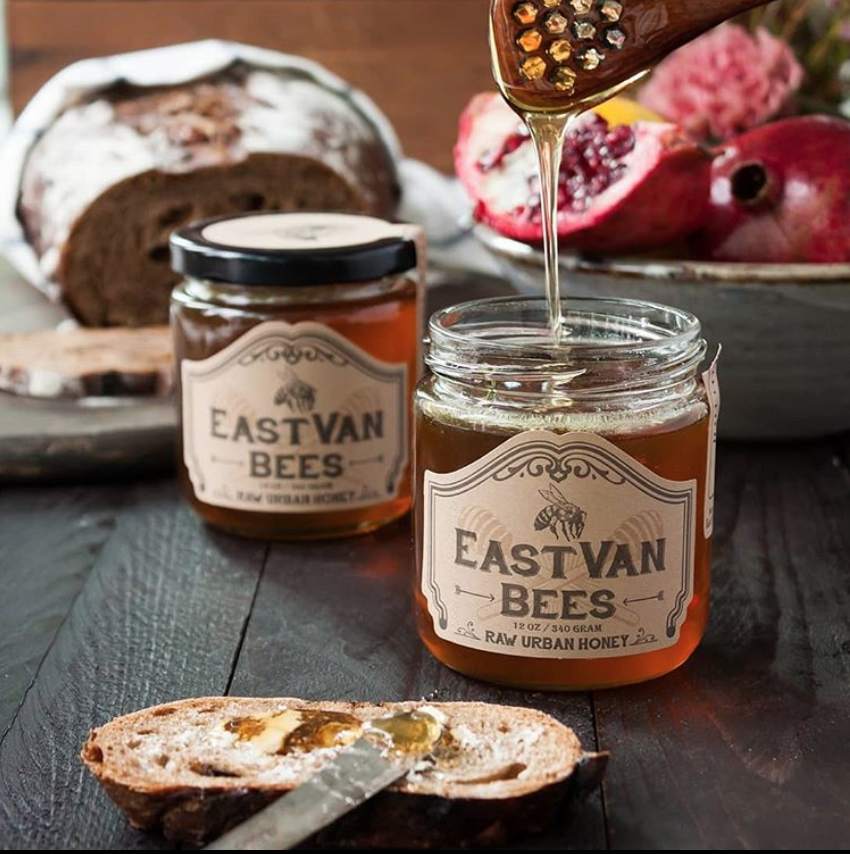 Show your mom she's the bees knees with multi-floral honey from East Van Bees whose hives dot Vancouver neighbourhoods. Talk about local. They also make candles, lip balms, food wraps, soap, Tees, and even offer seeds.
Undies from Revol Girl Underwear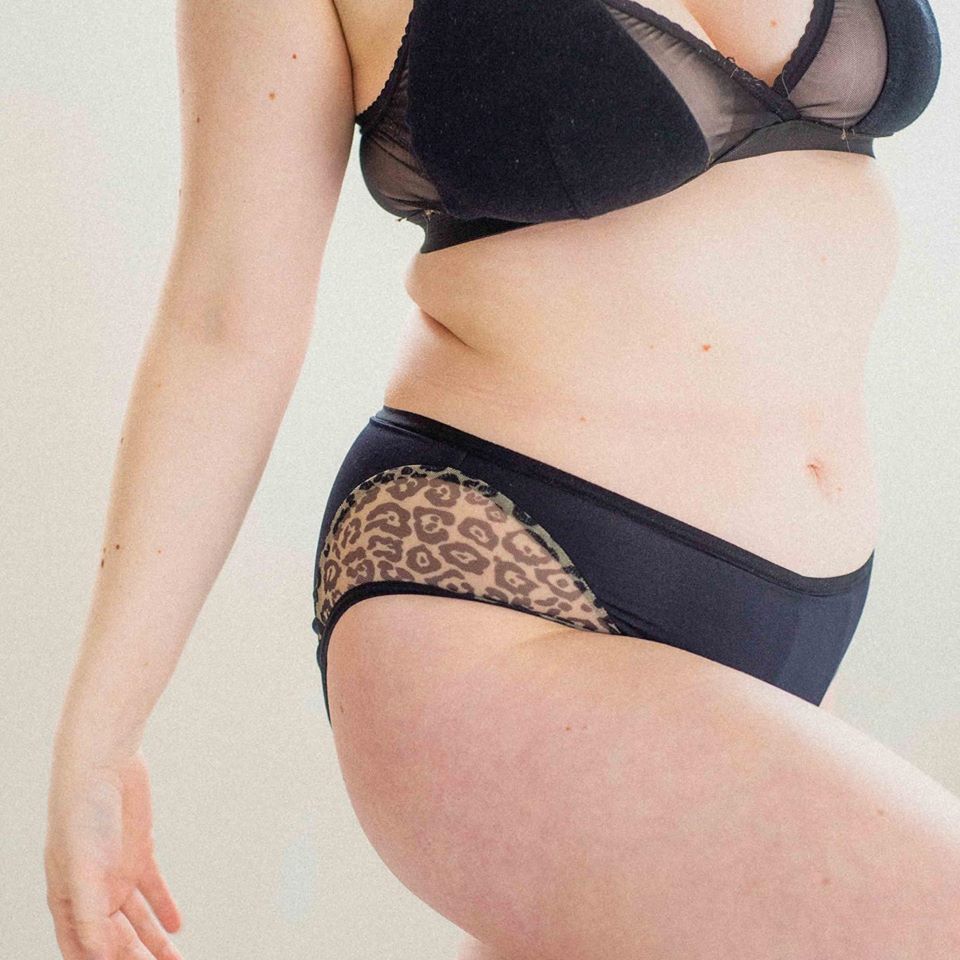 These period-proof panties and bras are not just practical and comfy but downright sexy! With various levels of protection and endless styles that you'll love to wear everyday, they've got sizes ranging from 2XS to 5XL. PS: They even have masks.
>> Revol Girl
The Mother of All Boxes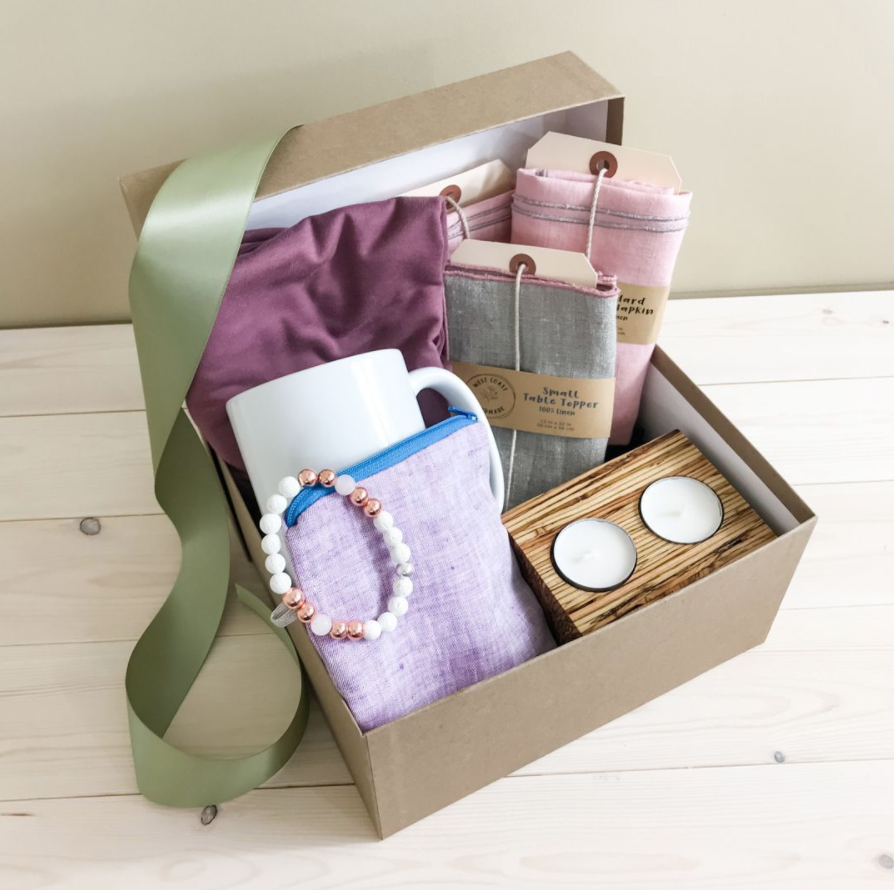 The local Good Things Collective has put together two curated gift boxes for delivery to Mom's door. Choose from two cheekily named boxes: Mommy's Time Out Box or the Mother of All Boxes both artfully filled with local creations and goodies.
A sweatshirt from Locomotive Clothing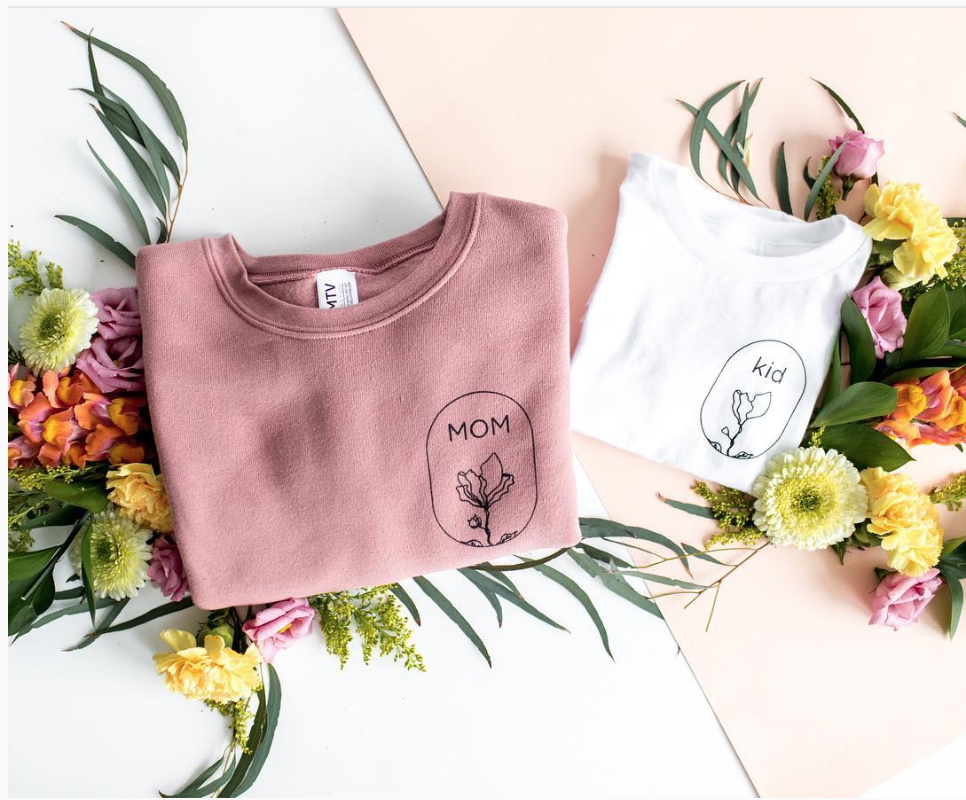 This uber local West Coast Tee (and more) company's super soft and super adorable MOM + kid collection make perfect weekend wear.
>> Locomotive
Harriet Fancott
Harriet Fancott is the Editor and Social Media Manager for Vancouver Mom. She has over 20 years experience in the arts, tech and mom-based blogging arenas. She lives in East Vancouver with her husband and son where they enjoy exploring all that Vancouver has to offer from festivals and events to playgrounds and beaches to sushi and ice cream (although not together).