Best Playgrounds in Burnaby
We are officially into spring. As we head into warmer days, it's time to start thinking about new places to take your kids. Playgrounds are one of the best options — kids can be outside, burn off some energy, and have tons of fun all at the same time. We've got ten playgrounds in Burnaby that your kids won't want to leave.
Confederation Park
This is one of Burnaby's largest parks, and a MUST visit this year. It has everything from tennis courts, a running track, a basketball court, a lacrosse box, and even a ride-on model passenger train which runs on weekends from Easter to Thanksgiving.
Confederation Park has a huge playground with spinner bowls, a climbing rock, a multi-person see-saw, and so much more. There is also a large water park for your kids to enjoy.
4709 Pandora Street, Burnaby
Robert Burnaby Park Playground
This park is a wonderful option for a day of fun — there are trails, picnic tables, an outdoor pool, tennis courts, an off-leash dog area and so much more. 
Robert Burnaby Park has a perfect playground for your kids to enjoy. There are two play structures — both with multiple slides. One structure is a little lower for kids of all ages and the larger structure is perfect for more adventurous older kids. 
8155 Wedgewood Street, Burnaby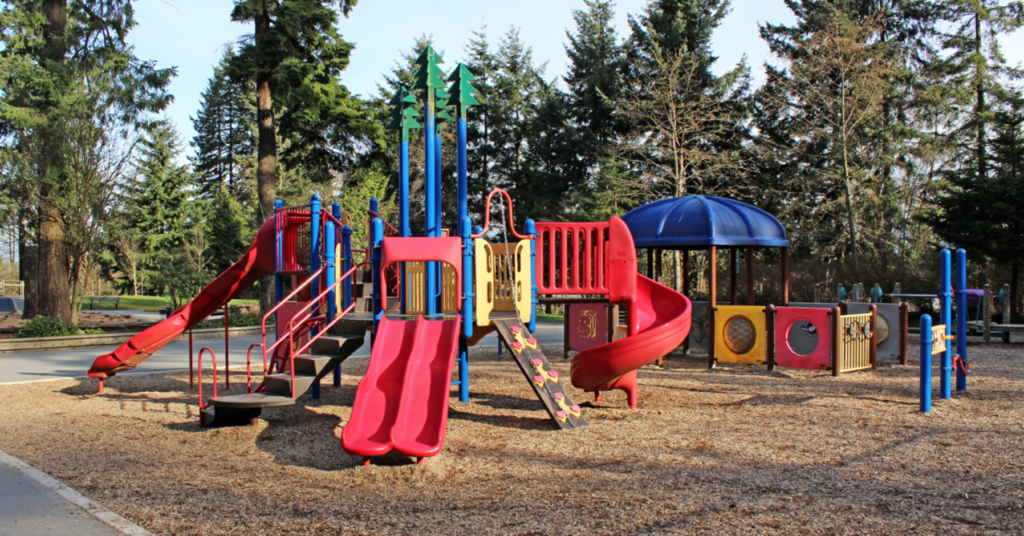 Variety Park Playground in Central Park
Central Park has so many fun things to do, including a pitch & putt golf course, tennis, an outdoor pool and so much more. It has a wonderful playground called the Variety Park Playground, which your kids will love! There are numerous slides and climbing structures. This is the perfect place to visit for a day of fun. 
3883 Imperial Street, Burnaby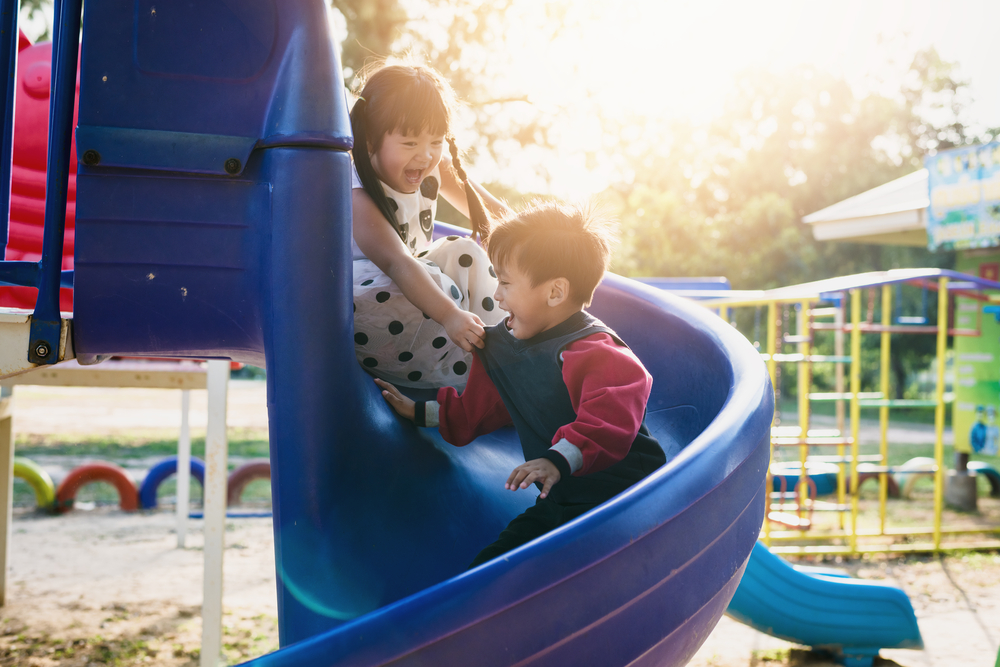 Kensington Park
This park is very sports focused — anything your kids like to play you will find it here! It has field sports, ice sports, swimming, tennis and pickleball, a pitch & putt golf course and so much more. 
Most importantly, there is a wonderful playground for your kids to enjoy. Definitely put this park and playground on your bucket list! 
6159 Curtis Street, Burnaby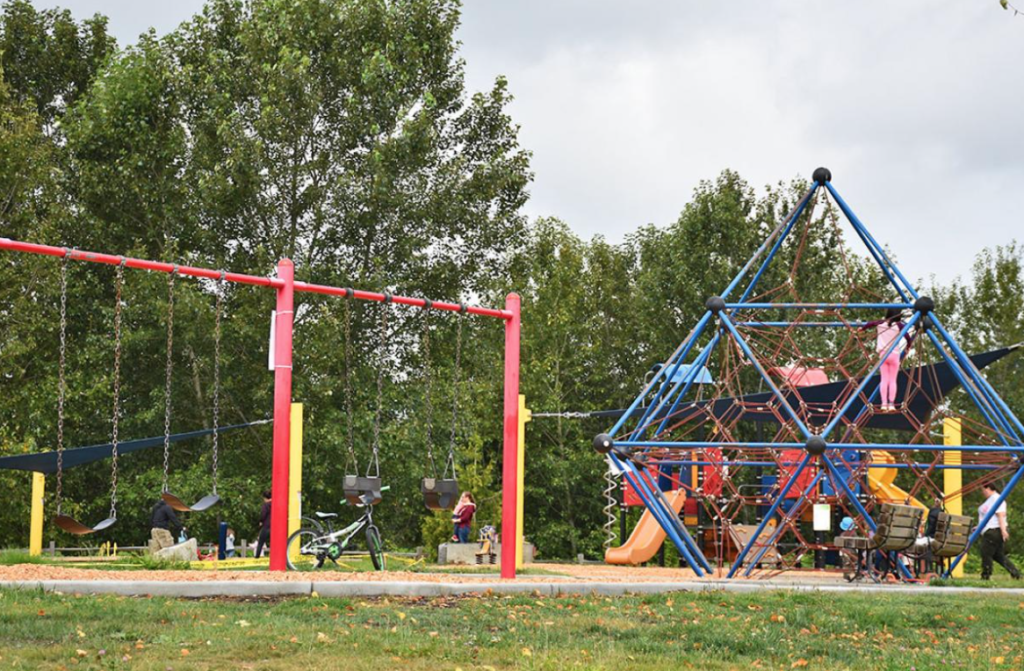 Taylor Park
Taylor Park has so many incredible things to do with your kids. Features include basketball and ball hockey courts, as well as lots of options for bikers. There is a beginners bike course, which has dirt jumps, mounds and trails to encourage new riders to the sport. There is a wonderful playground which has a huge net to climb and a sandbox. This unique sandbox feature has 'artifacts' buried in the sand, which your kids can dig for. 
7599 Mission Ave, Burnaby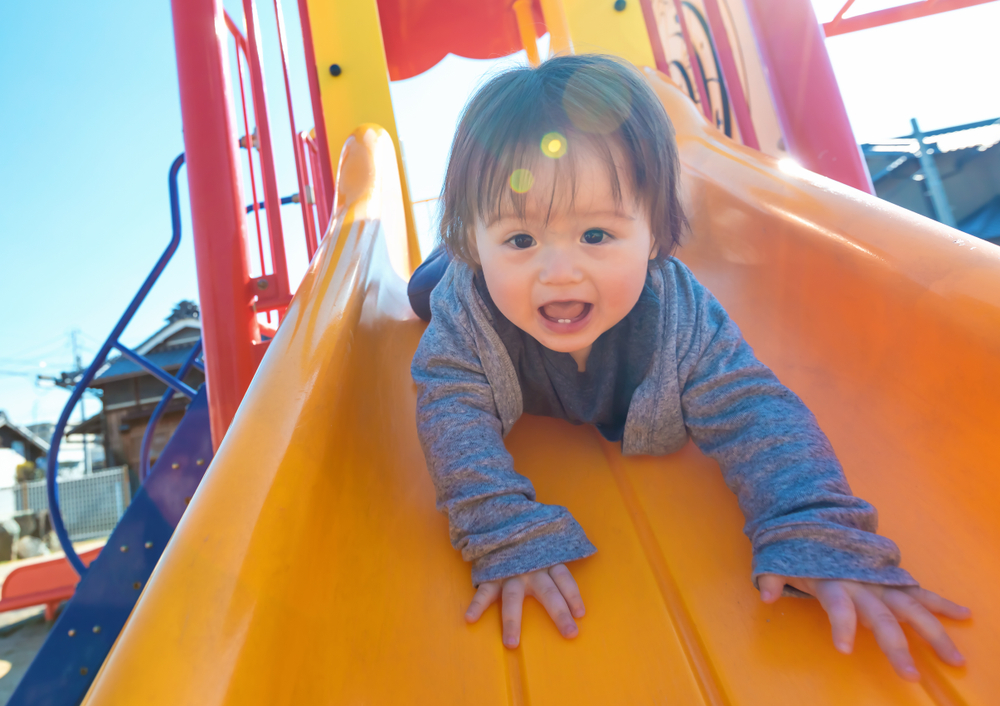 Broadview Park
A great playground option if you have children of various ages. There is a small play structure with a small slide and climbing areas for tiny tots as well as a much larger version with a huge slide and a big climbing wall for older ages. 
3955 Canada Way, Burnaby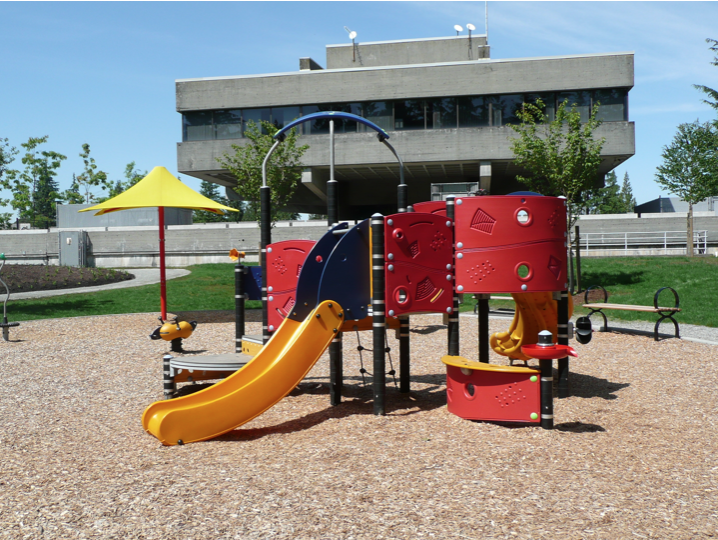 Richard Bolton Park on Burnaby Mountain
A short drive up the mountain you will find breathtaking views and so many fun activities to do with your kids. 
There are endless walking trails, picnic tables, and a playground your kids will love called Richard Bolton Park. This is a smaller playground perfect for younger children. This play area has a warm community feel with benches, art work and nature all around. 
Nearby there is an incredible playground which is perfect for older kids, but it is part of the elementary school. During school hours it is best to avoid it, but after school and on the weekends it is there to enjoy. 
Be sure to bring your camera for this fun adventure. 
9388 Tower Road, Burnaby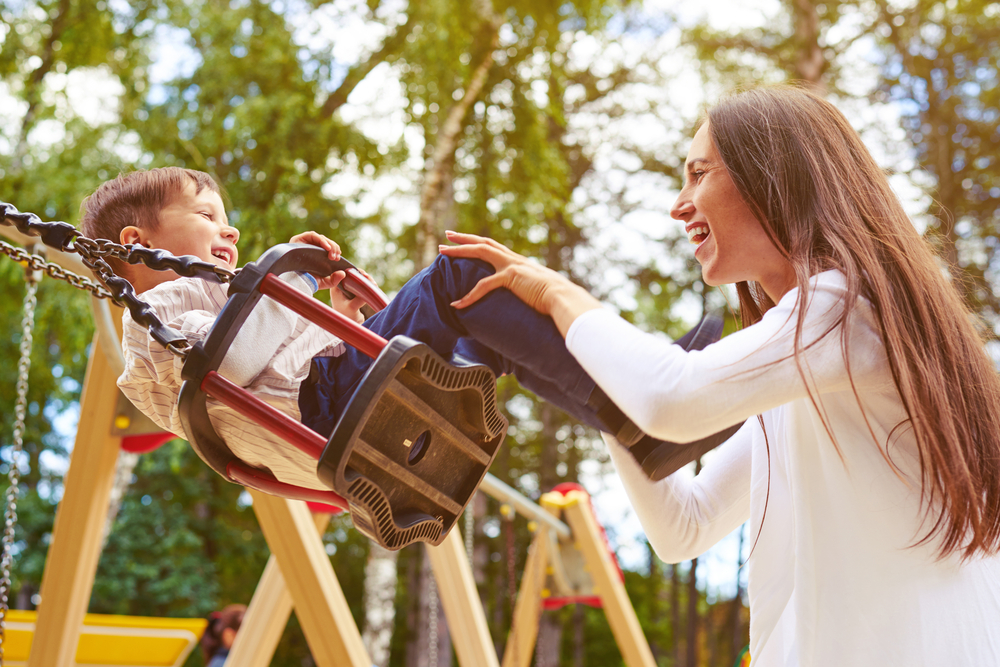 Beecher Park
A hidden gem if you would love a quieter place to visit. There is a sports field, lots of shade and a great little playground. Beecher Park has many slides, fun climbing features and swings. This is a great spot to visit if you are looking for a calm space. 
1255 Springer Avenue, Burnaby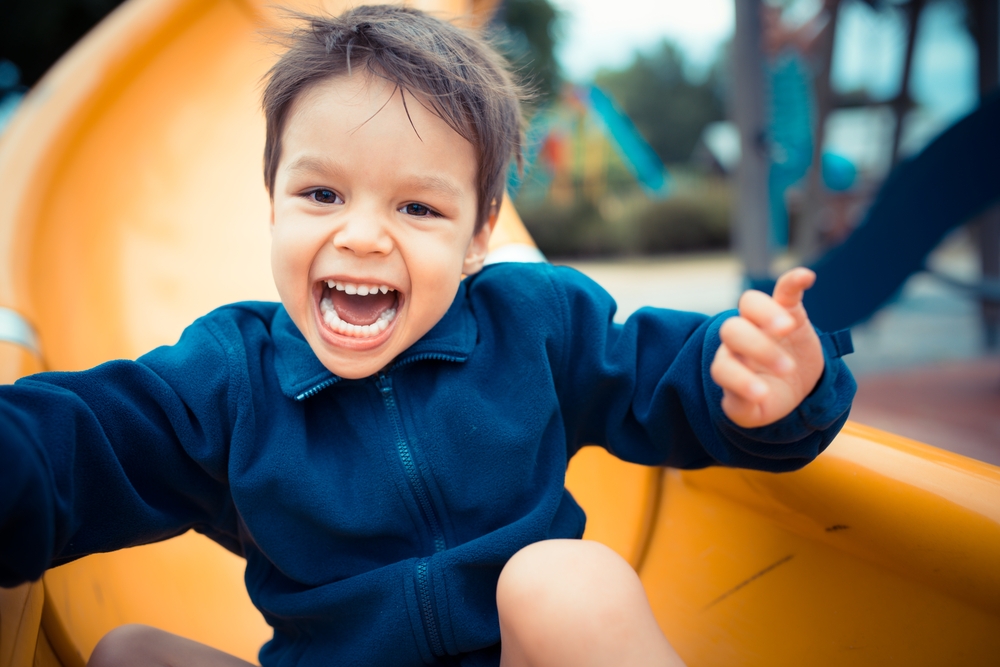 Ernie Winch Park
Bright and colourful — this playground is the perfect spot for kids of all ages! This park also has a field for your kids to run around and burn some energy, tennis courts and a small water park which is perfect for hot days. 
7680 15th Street, Burnaby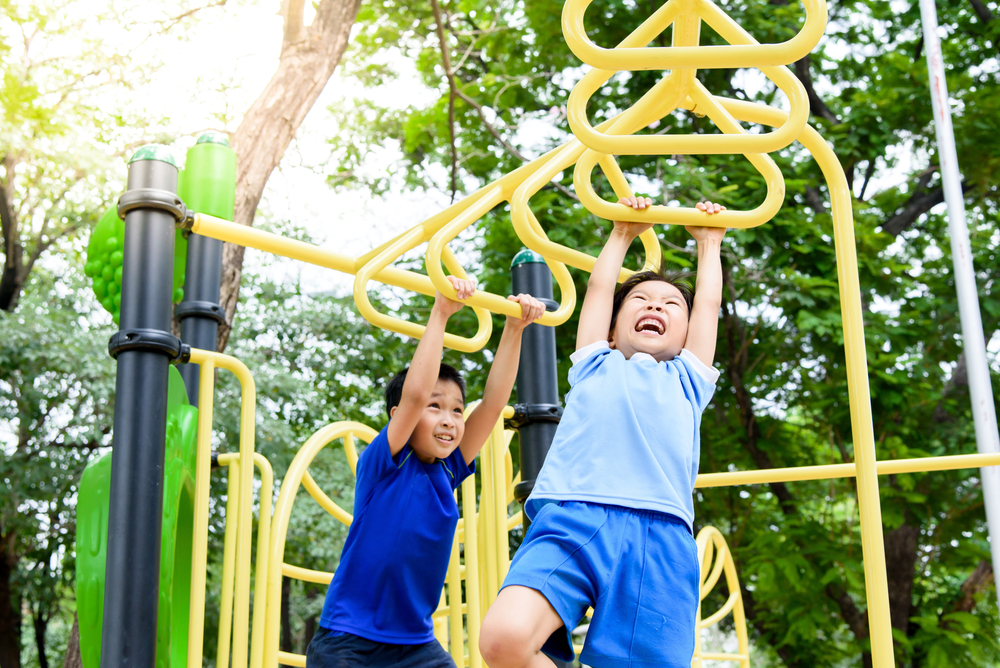 Deer Lake Park
The Deer Lake Park playground is another hidden gem if you prefer a smaller playground and a calm day out. This park has a short stroller-friendly loop, many shaded areas and lots of ducks. The lake has some beautiful sandy beach spots, including one beach front area with swings. The playground is on the smaller side, but this is the perfect place for a lovely day out with your kids.  
5435 Sperling Avenue, Burnaby
Future Burnaby Playgrounds to Visit
The city of Burnaby has announced three playgrounds will be getting renovations this year (in 2022). 
"The focus for these playgrounds is on safety, accessibility and inclusivity-enabling all children, regardless of ability, and their care providers to access the park comfortably and enjoy the amenities" – city of Burnaby website. 
(https://www.burnaby.ca/our-city/projects/playgrounds)
Be sure to check them out in the future with your kids!
1. Squint Lake Park – 1541 Greystone Drive, Burnaby
2. Halifax Park – 6925 Halifax Street, Burnaby
3. Westburn Park – 4781 Parkwood Avenue, Burnaby
Have an amazing spring exploring these wonderful options in Burnaby. Tag @vancouver_mom on Instagram in all of your playground photos for your chance to be featured. To see our Vancouver playground picks go here.
Kera Skocylas
Kera is a full-time mom with three kids. She lives in the suburbs of Vancouver and recently started Kids Cuddles Coffee, a 'mommy-news' blog. She loves going on adventures with her kids all over the Lower Mainland. She has a passion for writing and the news. Before becoming a mom she worked at CBC radio and at a local newspaper. Follow her on Instagram @kidscuddlescoffee