VM Picks: Top Summer Camps, a Q&A with The Happening Dance
Got a toe-tapping, twirling, hip hopping kid in the house? Maybe it's time to enroll them in a dance program. We connected with Kimberly Stevenson, Director/Owner/Instructor at The Happening Dance about their summer dance programs for both serious dancers and those interested in getting a taste of dance life.
>> Sign up for a 2020 Summer Camp!
Give us a brief description of your camp. 
Our Summer Programs are for all ages and all skill levels. Our summer camps are perfect for new dancers ages 4-13 who have never danced before, and want to get a taste of The Happening Studio (and for dance!). The dancers in our August summer programs (Intermediate/Advanced) get to experience classes from in-demand, working dance professionals, and experience a high level of learning and performance. 
What makes your summer camp unique? 
We are unique because we hire working dance professionals in our city who demand excellence in a room and hold our dancers accountable to a high standard of dance training. We balance that equally with a foundation of care and support for all of the students. Our mission is to invest in children and young adults as people first and as dancers second. We expect excellence while nurturing each individual's joy in movement. Also, we are offering a Soccer/Hip Hop Camp to target skilled soccer players who want to improve their speed and coordination in footwork, a combination that we have not yet seen offered in our city. 
The Happening Dance Camp introduced me to so many new styles of dance, and gave me confidence in myself to be able to perform in front of people. It's the best feeling in the world when you finish a routine and you know it went well. It makes you feel like everything else in your life is a lot easier compared to what you just accomplished, so you can really do anything you put your mind to.

— Dario, 13
What are some highlights of your camp, something the kids will talk about long after camp is over.
We have been told that one of the greatest things about our summer camps is that our dancers get to experience new genres of dance they've never done before, and might have only seen on social media or TV. Many of the instructors we bring in choreograph for the film and TV industry, and are actors in their own right, or run their own dance collectives and tour world-wide. Our dancers get to see firsthand all the possibilities dance brings into their lives.
What will kids learn at your camp? 
Kids will learn how to push themselves farther than they thought they ever could to reach goals, how to be a part of a group and support each other, and how much fun it is to trust and believe in your body.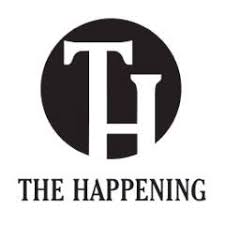 The Happening Dance Company is a dance studio that demands excellence within achievable expectations, ongoing personal learning, and expansion of artistic boundaries, as well as personal expression through the movement of every unique body. We have classes for all ages over 3 years old, in the disciplines of jazz, ballet, boy ballet, tap, hip hop, contemporary, break dance, creative dance, and combo (jazz & tap for the littlest dancers). With highly educated and professional instructors all actively working in the Vancouver dance scene, your dancer will thrive with us! Find out more at www.thehappeningdance.com /  [email protected]
Harriet Fancott
Harriet Fancott is the Editor and Social Media Manager for Vancouver Mom. She has over 20 years experience in the arts, tech and mom-based blogging arenas. She lives in East Vancouver with her husband and son where they enjoy exploring all that Vancouver has to offer from festivals and events to playgrounds and beaches to sushi and ice cream (although not together).