Guest post by #DanceParent Bree Galbraith at The Happening Dance
With current events rightfully taking over our lives, newsfeeds, and inboxes, it's getting hard to discuss anything lighthearted without feeling a pang of shame. But after reading more about how to help people cope with the anxiety that comes with uncertainty, we felt we should take the advice of experts and offer reassurance that the measures we are taking today will help ensure a bright, positive future.
For our community, that means a return to what we love to do: Dance.
When my boys first sat me down and told me that soccer was not their passion, even though it had been mine my whole life, I called their bluff, thinking it was the early mornings and incessant rain that was throwing them off, and that they were simply wanting to reclaim their weekends. They had to do something, I told them, so go ahead and choose. Looking back, all the warning signs were there, the constant moving, humming, snapping … The complete lack of awareness in the grocery store that people were watching, knowing more about the Jabbawockeez than the Whitecaps …
They chose dance.
Admittedly, I was thrown off. Dance? Would it offer the same discipline? The feelings of belonging to a team? The physical exertion kids need? I watched my soccer dreams fade away and found them a studio that was just starting out, but came highly recommended by the arts community in Vancouver, The Happening Dance Company.
That was 5 years ago.
Fast forward through classes (hip hop, ballet, jazz, tap, contemporary, break dance), recitals and competitions, and I realize now I was naïve to think that dance wouldn't be as fulfilling as soccer. One stark difference is that there is nowhere to hide. There isn't a left midfield you can sort-of commit to, there aren't practices in the deep dark winter you can *cough* suddenly be sick for. What we found was accountability to ourselves and our fellow dancers, and an overwhelming drive to work hard, learn fast, and accept constructive criticism for the betterment of the team. Sounds ideal, right?
But you don't have to take my word for it.
8 reasons parents love The Happening Dance
I polled 8 of my fellow #DanceParents at our studio for their reasons why you should join us next season (September 2020 – June 2021) at The Happening Dance. Registration opened to the public on April 1st with classes for children aged 3-17 years old. We know that your child is unique, so we welcome an email to discuss what could be the best fit for them.
Don't miss being part of our 8th Season! Reach out today!
1. Community
"My daughters' … have gained so much: a healthy lifestyle, self-discipline, confidence, teamwork, loyalty, joy in doing something they love, security in being part of a community."
Julie – #danceparent to 14 and 16 year old Hip Hop, Contemporary, Jazz and Ballet Dancers
2. Equal opportunity
"ALL kids are fairly challenged, seen, and appreciated. With our young boys, it's especially important to us that they are nurtured as artists, and that their female counterparts are uplifted."
Sunya – #danceparent to a 13 year old Tap, Hip Hop, Breakdance, Ballet and Jazz Dancer
3. Safe and challenging environment
"The Happening provides a safe and meaningful way for my daughter to explore an athletic and challenging art! "
Kimberly – #danceparent to a 13 year old Jazz, Contemporary and Hip Hop Dancer
4. Self-motivation
"My girls started at The Happening four years ago with one class each. Today, they dance 5-6 hours a week not including extra rehearsals for shows and competitions. The drive to do more came from them, not me."
Mary – #danceparent to 9 and 12 year old Tap, Contemporary, Jazz and Ballet Dancers.
5. Personal growth
"My daughter found passion, her inspiration, focus, dedication and discipline. Her involvement at the studio has helped her discover her unlimited potential not only as a dancer, but as a person."
Danielle – #danceparent to a 16 year old Tap, Contemporary, Jazz, HipHop and Ballet dancer
6. Professional instruction
"The Happening Dance studio has …. a dedicated teaching staff but also a talented group of guest instructors and choreographers that have all enriched the dancers' experiences in a myriad of ways."
Carrie – #danceparent to 17 year old Ballet, Jazz, Contemporary, Hip Hop, and Tap Dancer
7. Life Lessons
"Every time my daughter jumps in the car after her class, she shares with gusto the anecdotes, great tips and good to know information shared by her dance teachers. They are a great mentors not only in the area of dance but life in general."
Jennifer – #danceparent to an 11 year old Jazz, Tap, Contemporary and Hip Hop Dancer
8. Self-Confidence
"My daughter found a voice, gained confidence, built strength, and most importantly became part of a beautifully supportive community."
Bethany – #danceparent to a 12 year old Tap, Jazz, Contemporary, and Hip Hop Dancer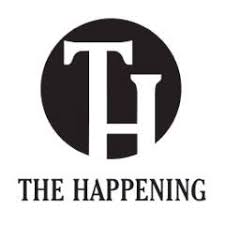 The Happening Dance Company is a dance studio that demands excellence within achievable expectations, ongoing personal learning, and expansion of artistic boundaries, as well as personal expression through the movement of every unique body. We have classes for all ages over 3 years old, in the disciplines of jazz, ballet, boy ballet, tap, hip hop, contemporary, break dance, creative dance, and combo (jazz & tap for the littlest dancers). With highly educated and professional instructors all actively working in the Vancouver dance scene, your dancer will thrive with us! Find out more at www.thehappeningdance.com / info@thehappeningdance.com
Articles cited in opening paragraph: Anxiety Canada / News Hour / The Guardian
Vancouver Mom
Would you like to write for us? We welcome well-written guest submissions with a local interest slant. Share your tips, review local businesses and highlight hot trends for Vancouver moms. Get all the info on our Contributor Page!