A Q&A with Academie Duello Knight Camp
Looking for a creative or active summer camp for your teen or child, one that keeps the kids brains or bodies engaged?  We talked to Academie Duello about their popular Knight Camp for kids!
VancouverMom.ca readers receive a special discount
Use promo code VANMOMKC2020 to receive 10% OFF Knight Camp.
Academie Duello Knight Camp
Give us a brief description of your camp.
Academie Duello's Knight Camp teaches youth ages 8 to 14 the chivalry, discipline, and martial skills of the European Warrior. The week-long day camp runs at Academie Duello's downtown location. Every day kids learn martial arts, swordplay, history, fine arts, leadership, and knightly virtues. A Grand Tournament-At-Arms concludes the week where students (clad in full medieval garb, of course!) put on a final presentation for parents and guests. We were voted the best Kid's Summer Camp by the Georgia Straight.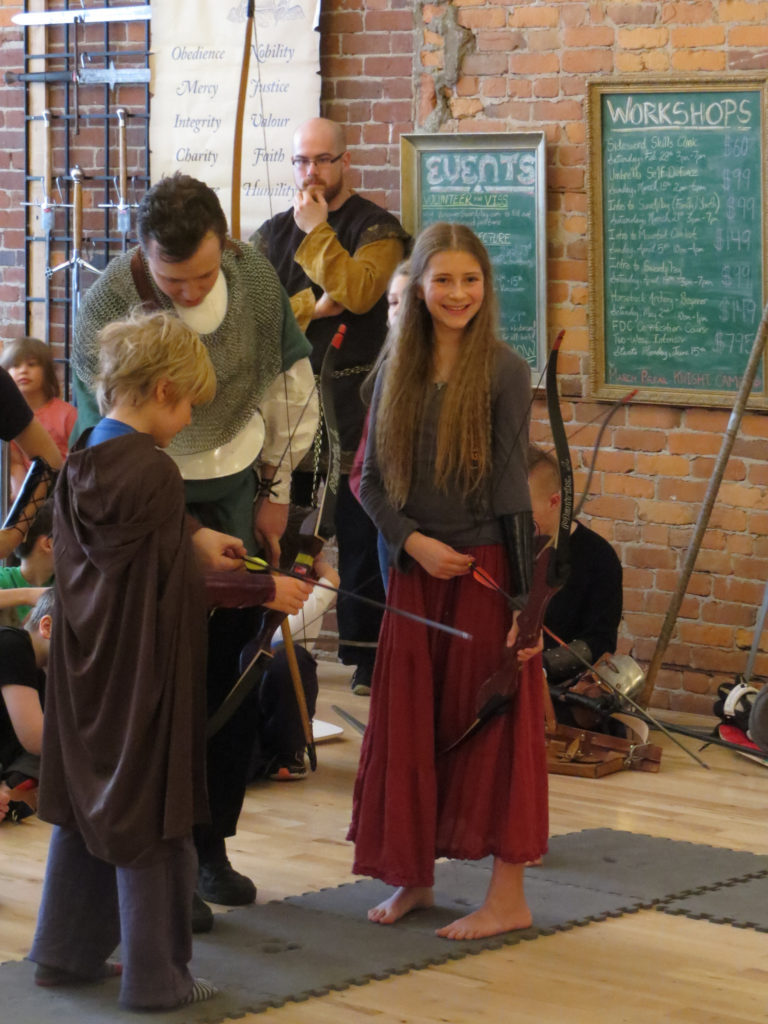 What makes your summer camp unique? 
There is no other camp like ours in the world. We teach kids what young people on the path to Knighthood in Medieval Europe learned in an immersive and engaging environment. Our program includes martial arts as well as history, leadership, and a focus on learning knightly virtues such as charity, humility, integrity, and courage. It's an inspiring way to help kids be active and develop as members of their community.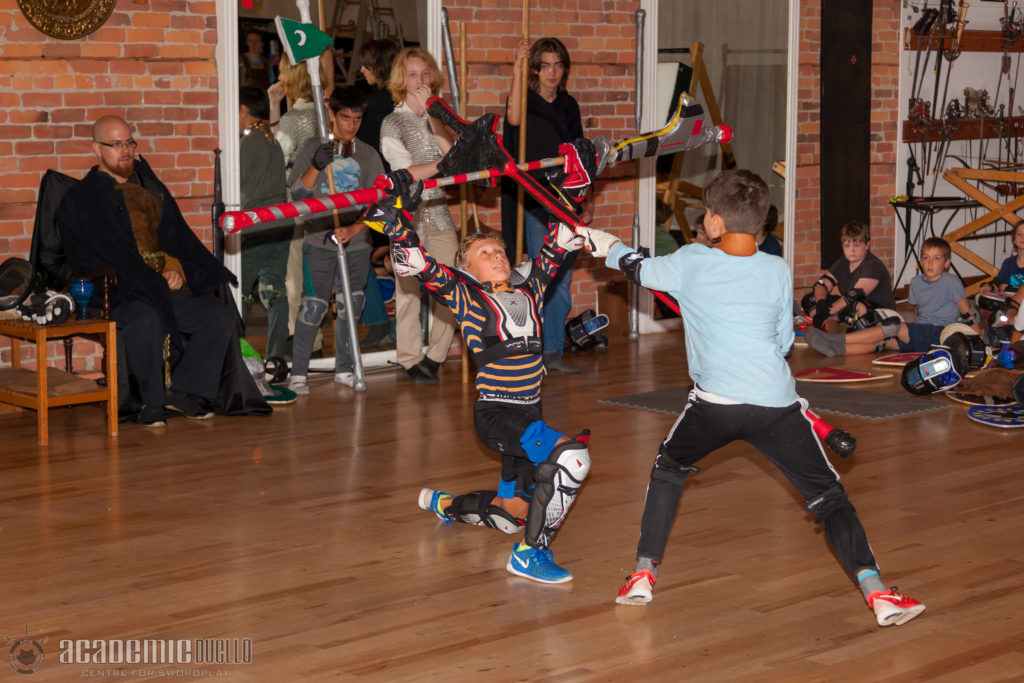 What are 2 highlights of your camp, something the kids will talk about after camp is over?
Learning authentic swordplay in an exciting medieval environment. This is not just swinging around sticks in your backyard, we teach a true knightly martial art whose origins are from 14th century Italy. It's exciting to connect with an art that was really used historically and learn the intricacies, strategy, as well as care, respect, and discipline that go with it. Being able to test out those skills in the grand tournament and battles on the last day is also a super fun way end the week.
Diving into medieval history, art, and games. When we're not swinging swords we're handling medieval artifacts, learning cool historical facts, and painting our own heraldic shields or making armour.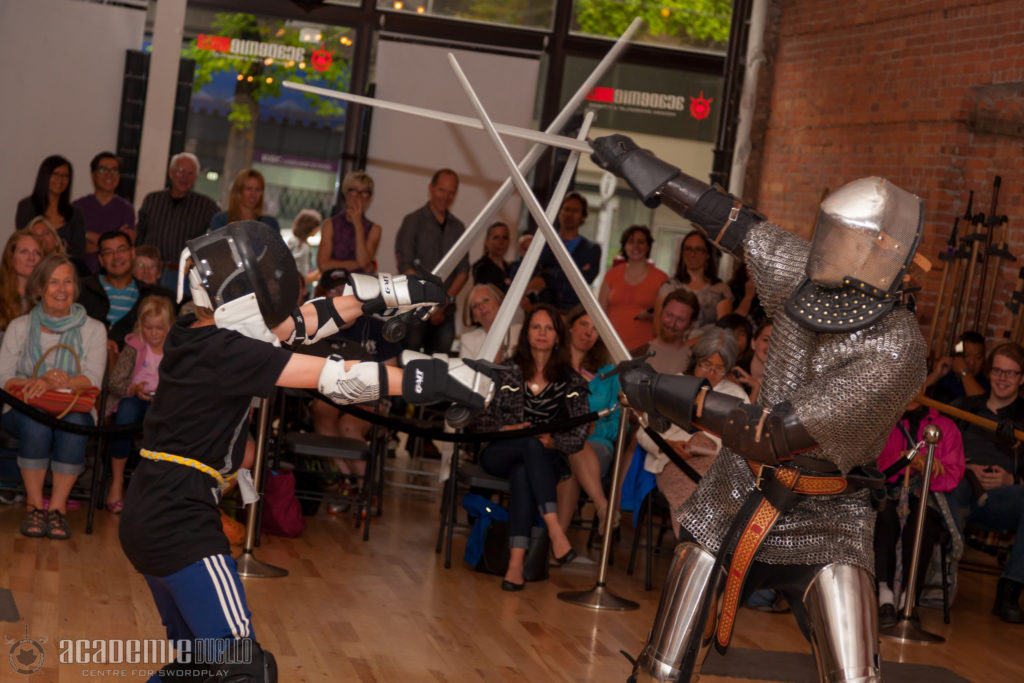 What will kids learn at your camp?
Medieval Martial Arts: Longsword, sword and shield, polearms and wrestling.
Heraldry – medieval symbols and the making of their own coat of arms.
Making shields and armour.
Medieval games.
Knightly virtues: charity, humility, obedience, nobility, mercy, justice, integrity, valour, faith and courage.
Leadership skills, speaking skills, and self-confidence.
History! Including a hands-on tour of our arms and armour museum.
This post is sponsored by Academie Duello

Welcome to the only authentic knight school for youth (ages 8 – 14) in Canada where knightly skills are taught in an engaging and safe environment by Academie Duello trained instructors.
The five-day summer camp curriculum is focused on the skills of becoming a knight – from martial arts of the longsword and sword and shield – to the practice of knightly virtues such as courage and integrity. Students at Knight Camp learn about history, leadership, heraldry, archery, medieval games and more. Find out more at www.knightcamp.ca
Harriet Fancott
Harriet Fancott is the Editor and Social Media Manager for Vancouver Mom. She has over 20 years experience in the arts, tech and mom-based blogging arenas. She lives in East Vancouver with her husband and son where they enjoy exploring all that Vancouver has to offer from festivals and events to playgrounds and beaches to sushi and ice cream (although not together).