Ignite your child's passion for soccer at Royal Soccer Club's summer camps in Vancouver BC! As one of the top-rated VM Picks summer camps, they offer an exceptional blend of creative learning and active play. Let them explore a range of engaging programs designed to captivate young minds and energize their bodies. Meet Jeff, their enthusiastic Director, and witness the exciting world of summer soccer learning at their summer camps. Join them today and discover the perfect balance of fun, education, and athleticism!
>> Register today at Royal Soccer Club
Give us a brief description of your camp.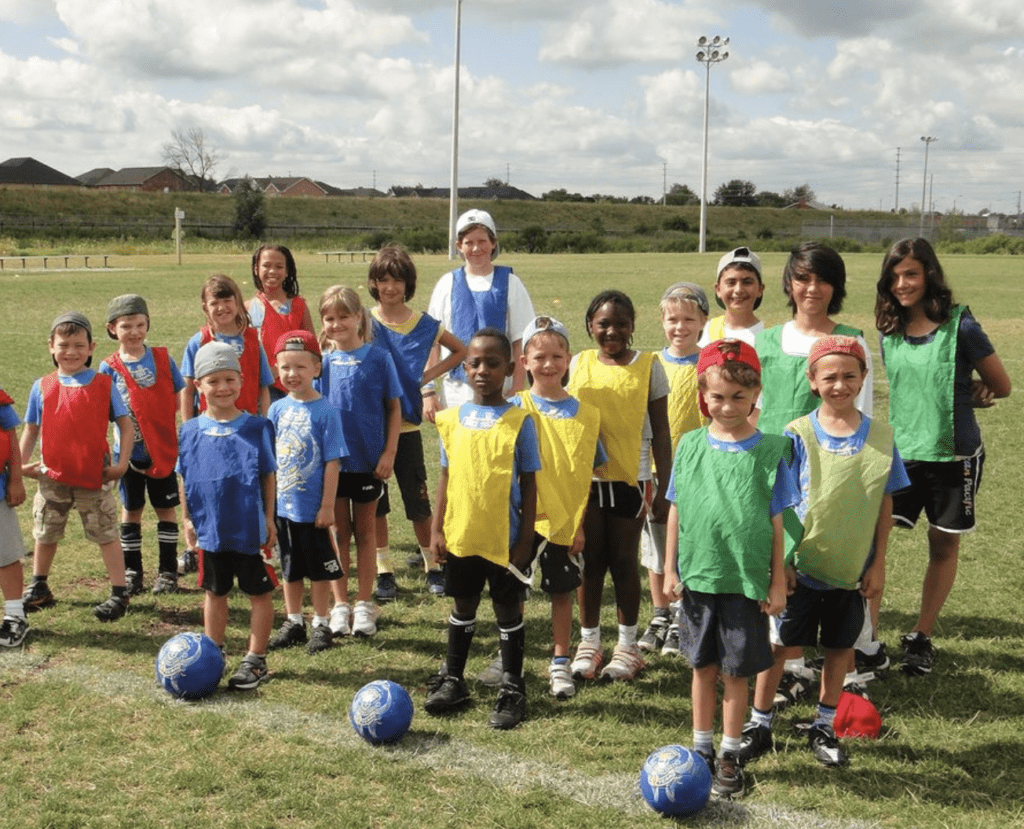 Royal Soccer Club is hosting our 31st annual summer day camps…the #1 grassroots soccer day camp in Canada. Children aged 5 to 13 are welcome to register for any of our 9 weeks in July and August for either morning or full day sessions. We offer early drop off and late pickup times with extended hours available.
2. What makes your summer camp unique?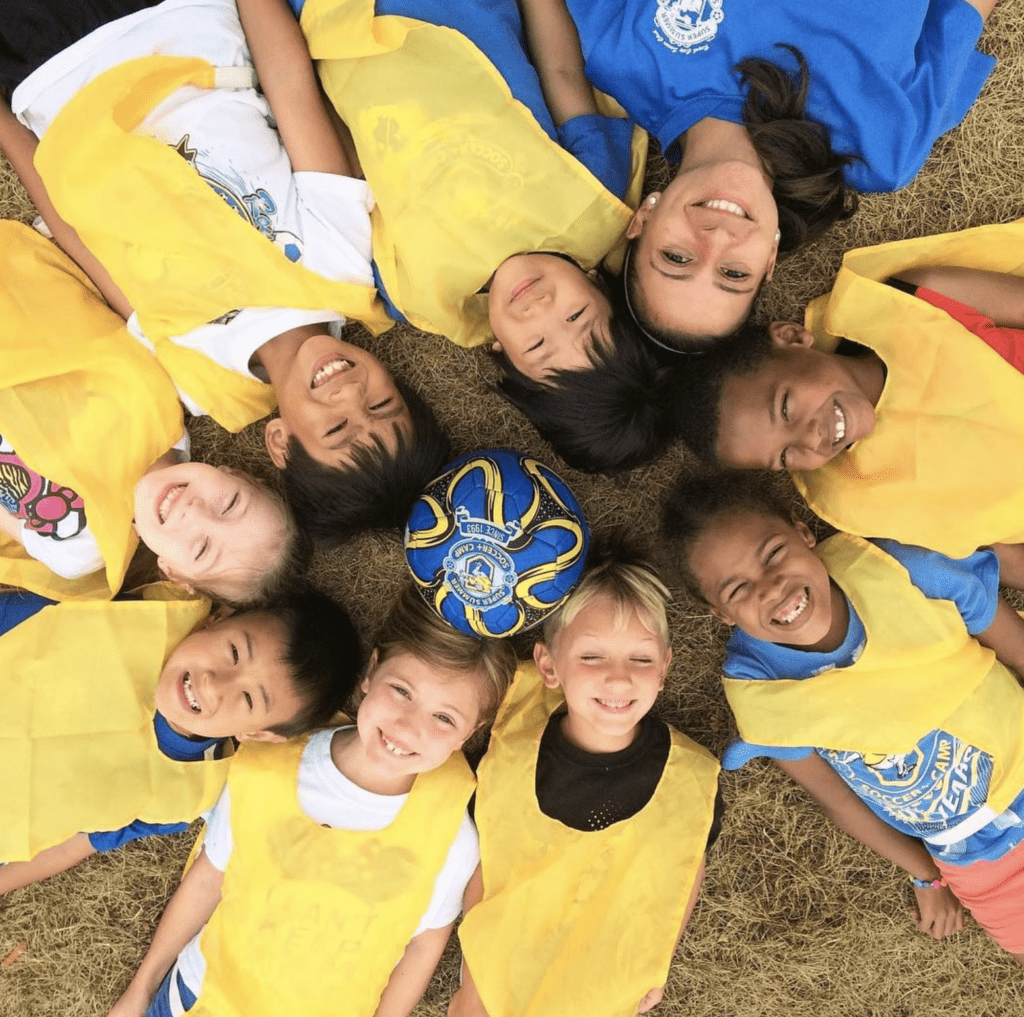 Experience the Royal Soccer Club difference! Our summer camp stands out with:
Unique Programming: More than just soccer, our comprehensive program fosters personal growth and teamwork.
High Value: Get the most out of your registration fee with camp soccer balls, t-shirts, medals, and more!
Amazing Staff: Our dedicated coaches create a supportive environment for learning and fun.
Convenient Hours/Sessions: Flexible options, early drop-off, and supervised pickup for hassle-free scheduling.
3. What will kids learn at your camp?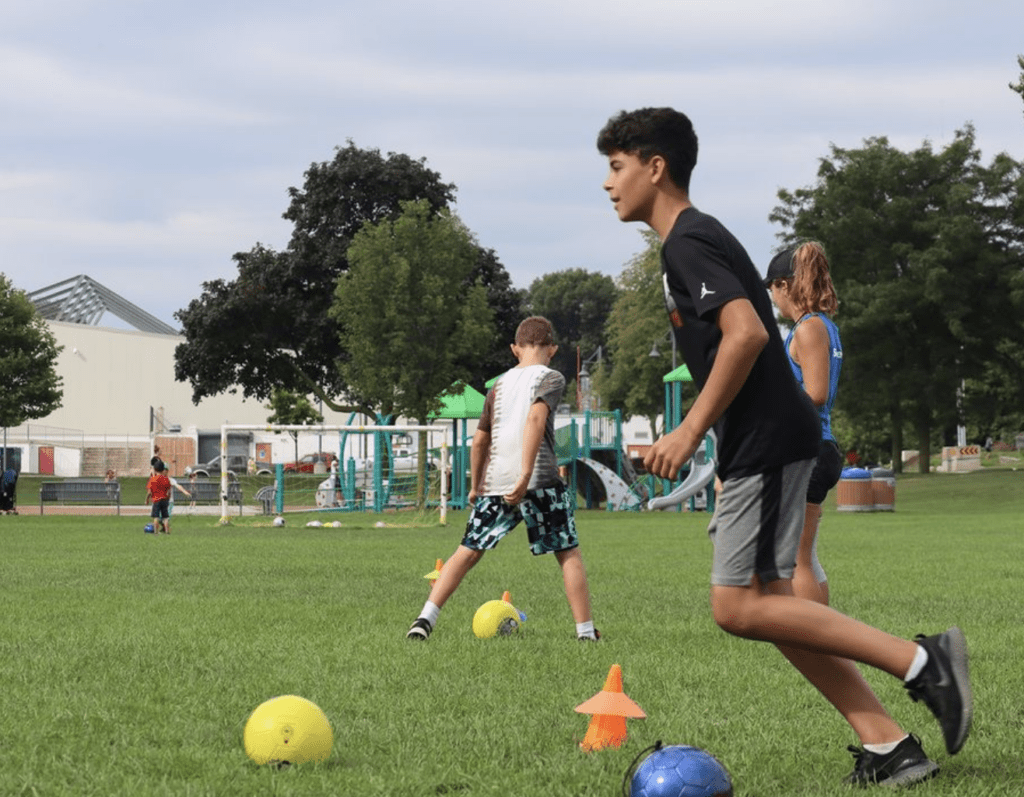 Our program is designed to promote personal development, team building and of course, FUN! Our camp program is uniquely designed to offer a soccer focus in the morning and a leisure swim with other organized camp activities in the afternoons.
4. What kind of feedback have you received about your camp?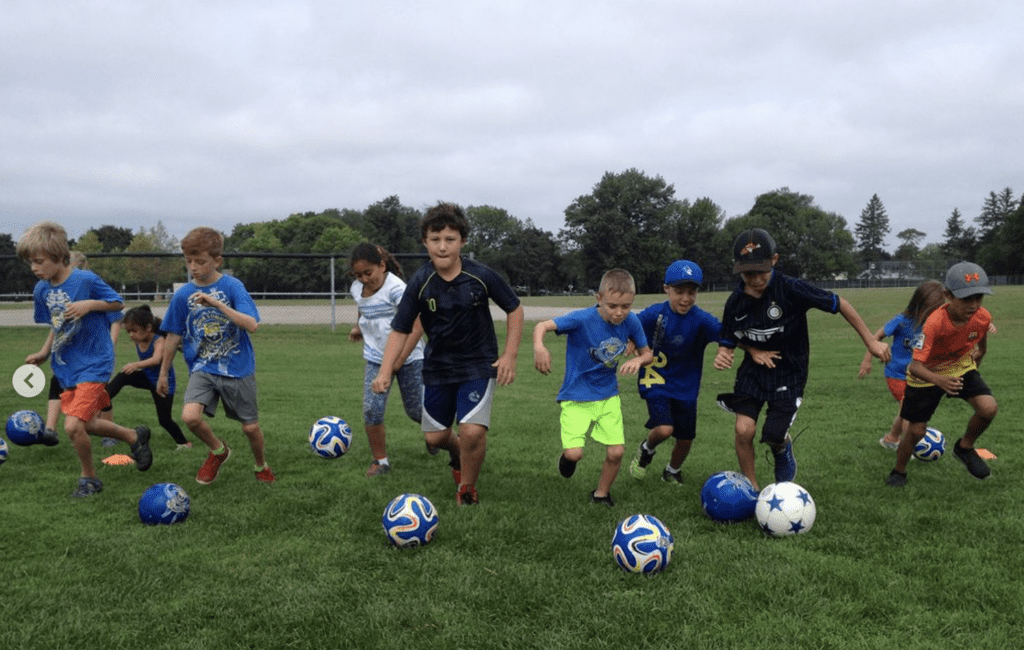 Love that half day is an option. Then my son liked it so much he wanted to join in on the full day, and we appreciated that it was swimming – something different. Staff were very friendly and positive and made my son feel comfortable Our counsellors were exceptional. Excellent communication with parents and accommodated both kids very well. Both children want to return to camp simply to spend more time with both counsellors. Thank you so much for a wonderful experience.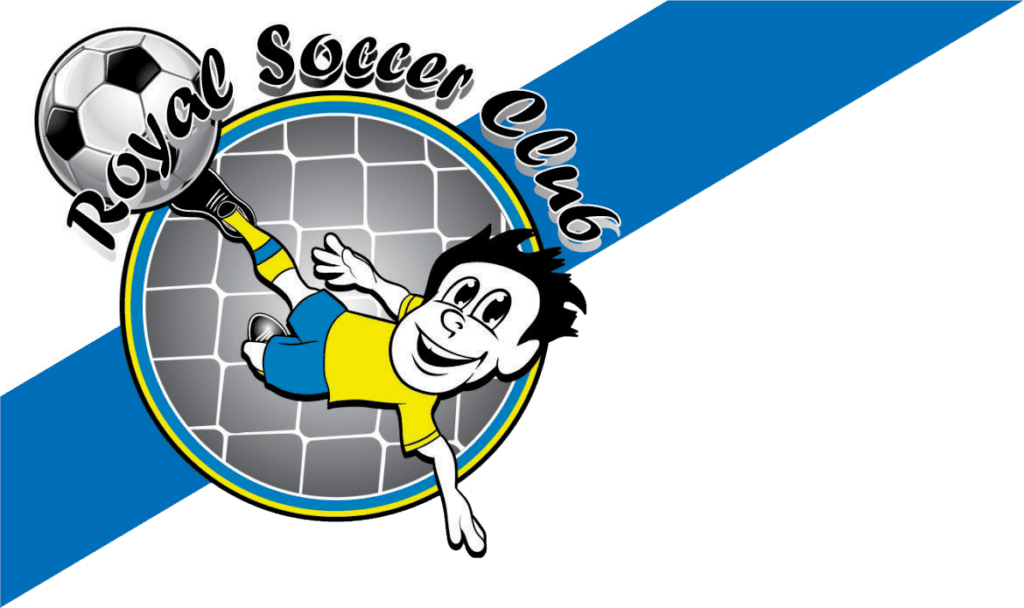 They are a registered, non-profit organization hosting unique day camps in 6 Provinces across Canada (Ontario, Nova Scotia, Manitoba, Saskatchewan, Alberta and British Columbia). Since 1993, they've welcomed over 300,000 children to their grassroots summer soccer day camp experiences. They offer weekly full day and morning programs to children aged 5 to 13 during the summer months of July and August.
They're much more than just a soccer camp… their program fosters the development of individual skills, team building and life skills. Many of their campers attend multiple weeks and some even attend the entire summer.
Vancouver Mom
Would you like to write for us? We welcome well-written guest submissions with a local interest slant. Share your tips, review local businesses and highlight hot trends for Vancouver moms. Get all the info on our Contributor Page!