2017 Vancouver Mom Top 30 Bloggers: 19-24
The nominations are in! Thanks to everyone who nominated their favourite Vancouver mom blog for our 8th annual Vancouver MomTop 30 Bloggers search. You came through with dozens of nominations, telling us about some new and interesting Metro Vancouver mom bloggers to fete at our annual gala (and online). We visited the blogs, reviewed them, and narrowed with great difficulty our list down to just 30. We're showcasing moms who care, create, bake, take killer Instagrams, sell products, write and share it all with us through their blogs and social feeds. This week we're presenting the talented 2017 Top 30 Vancouver Mom Bloggers, in no particular order. Today we share our fourth group of six.
2017 Vancouver Mom Top 30 Bloggers: 19-24
Reg Lok Von, Valeio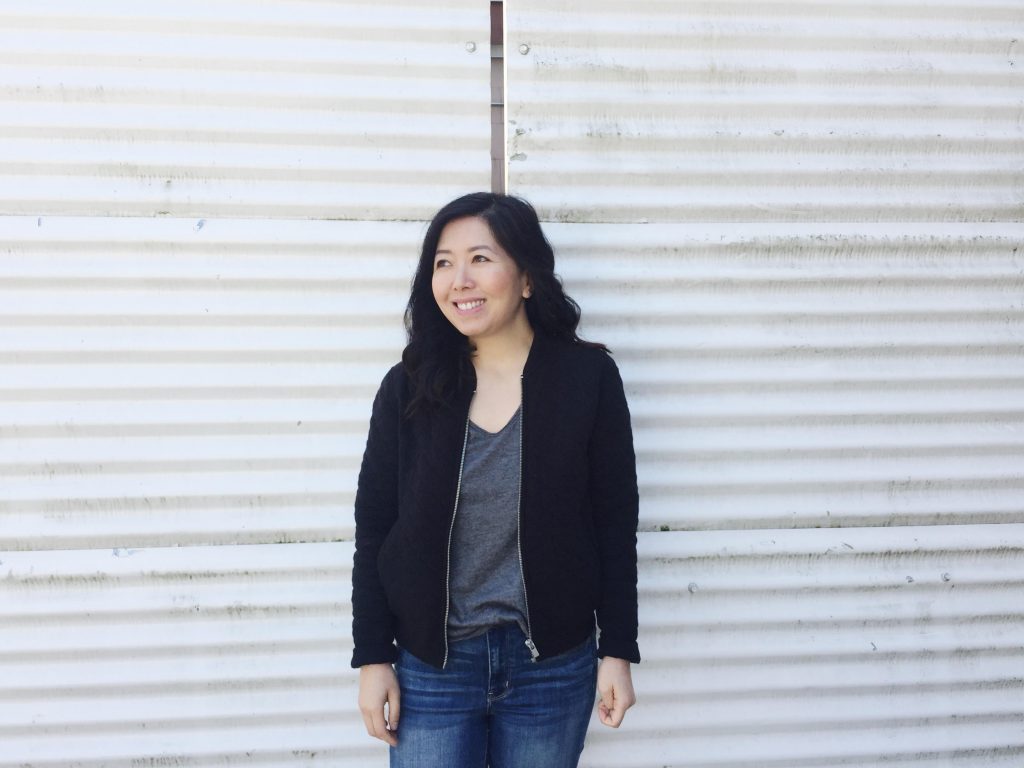 Reg is a mama to two girls, and she's a kinesiologist. She created her blog, Valeio, when she was on maternity leave, to share ideas on how to balance life and fitness. In a short time after becoming a mom, she lost hers. Her workouts became more therapeutic, shifting the focus from fitness to challenging the body's limits and strengthening the mind. Her ultimate hope is for others, especially moms, to nourish themselves through movement and feel strong doing it. Her blog showcases workouts, family life and nourishing recipes.
Jo-Anne Abrahams of Momzies
Momzies Blog is a lifestyle blog dedicated to the modern mom. There you'll find family-friendly recipes, diy, style and kids activities. Jo-Anne is currently on maternity leave from her job as a middle school teacher. She is a mom of two and wouldn't trade the moments with her little ones for anything – from running around the kitchen island with her active two-year-old son or giving cuddles to her seven-month-old daughter. She loves fashion, creativity, an authentic chai tea latte and spending time with her family. She is passionate about taking care of her family which often includes researching healthy recipes, household products and creating engaging learning opportunities for her kids. Her Instagram feed is thing of beauty!
Simone loves to talk and socialize. It's only fitting she ended up being a radio host. She has been a broadcaster, writer and producer for the last 17 years at various television and radio stations in Vancouver. Currently she is an announcer with Z 95.3 FM & CISL 650. Simone also works as music programmer, digital content editor and is an avid blogger with blogs featured at Z95.3 and CISL 650. In her spare time, Simone volunteers as a committee member on the BC Children's Hospital South Asian Division to fundraise for the annual Miracle Weekend telethon. She also on the advisory board for the BCIT Radio Arts & Entertainment Program. Simone has been married for 9 years and has two beautiful sons Aarav & Arjun.
Moving here to Vancouver a couple of years ago was a lot of change for Mai and her family. Fast forward a short year after moving here, and she became pregnant with their second baby, so she started researching everything she could about mom groups and family related things to do around BC, which was the impetus for her blog. Mai's blog is all about motherhood, some yummy easy recipes and easy DIY's. She live here in Surrey with my high school sweetheart and two beautiful babies.  She's also a prolific Instagrammer.
Xanat AKA 'Shan', is a Vancouver-based blogger and PR consultant. Originally from Mexico, she and her family moved to Canada three years ago while she was pregnant. Parenthood can be overwhelming especially if you combine it with moving to a new country, so that is what inspired her to create LatinMomTips, a blog where she writes about her own journey as a new mom in a new country. But more importantly, it's where she connects with other Latin moms in the same situation as hers. When she is not taking care of her baby boy, she's blogging or doing volunteer work at the YWCA.
Tazeem Jamal PMDT, LE mastered business very early, and at 21 she embarked on her path as a Clinical Esthetician. She built and operated her first location for Skindulgence Spa and is passionate about changing the world one face at a time! As a well-respected spa professional and an award winning business owner, Tazeem now also shares her experiences as a Spa Business Coach to insight-fully assist her clients to think outside of the box and create "The Purple Carpet Experience." On her blog,  she shares her passion for all things fun & sparkly!
hashtag: #VMTOP30
Meet each of this year's Top 30 Bloggers by checking out their profiles:
1-6 | 7-12 | 13-18 | 19-24 | 25-30
 Thanks to our generous sponsors
Harriet Fancott
Harriet Fancott is the Editor and Social Media Manager for Vancouver Mom. She has over 20 years experience in the arts, tech and mom-based blogging arenas. She lives in East Vancouver with her husband and son where they enjoy exploring all that Vancouver has to offer from festivals and events to playgrounds and beaches to sushi and ice cream (although not together).