2017 Vancouver Mom Top 30 Bloggers: 13-18
The nominations are in! Thanks to everyone who nominated their favourite Vancouver mom blog for our 8th annual Top 30 Vancouver Mom Bloggers search. You came through with dozens of nominations, telling us about some new and interesting Metro Vancouver mom bloggers to fete at our annual gala (and online). We visited the blogs, reviewed them, and narrowed with great difficulty our list down to just 30. We're showcasing moms who care, create, bake, take killer Instagrams, sell products, write and share it all with us through their blogs and social feeds. This week we're presenting the talented 2017 Top 30 Vancouver Mom Bloggers, in no particular order. Today we share our 3rd group of six.
2017 Vancouver Mom Top 30 Bloggers: 13-18
Joanna is a Vancouver wedding photographer. When she's not shooting couples in fun new locations, she's helping them stay organized for their wedding day through her blog. Joanna is mom to two enthusiastic boys and husband whose support is endless. She is a Disneyland addict and her boys love that! Joanna is always coming up with new projects and inspirations to help couples visualize their dream wedding. She finds beauty in the finest details, knowing that sometimes the little things in life can tell you the most about a person.
Laura is the voice behind Pretty Petunias. Her blonde family (as they  tend to be referred to) calls North Vancouver home. Peyton is their incredibly kind and brave (nearly) 9-yr-old who lives to dance ballet and Acacia is their sweet and hilarious 5-yr-old who loves to speak her mind. After 15 years of marriage, Travis and Laura have renovated two places and created two incredible humans! She has always loved baking, interior design and photography. But somehow, being the mom of two incredible girls has been her best adventure yet.
Husna Thompson (Shaikh) is a recruiter by day and a Vancouver mom blogger at night. She is a first time mommy to an almost 2-year-old (going on 16) baby girl and writes about her experience as a first time 'accidental mommy'. She lives in East Vancouver with her husband Rj, daughter Zara, cat Cj and her pug Puggles. On the weekends you will find her sipping coffee at the local JJ Bean or at the park playing with her little girl. She loves brunch, mochas, watching Law and Order SVU and traveling with her family.
Samantha Boswell is a mama of two and the creator of Something Gorgeous Mamas, a healthy living blog and wellness program for pregnant and new mamas. She is a certified Health Coach and Prenatal & Postnatal Fitness Specialist who loves to help women nourish their bodies through all states of fertility, pregnancy, and postpartum.  Her desire is to create an online community of healthy mamas sharing their journey of mamahood, while striving to nourish their bodies with all the good stuff. She blogs about this, motherhood, travel, essential oils, green living, and everything in between at sgmamas.com.
Melissa is the blogger behind Melissa Cartier, a style blog turned lifestyle blog discussing all things Melissa. How exciting does that sound? Now that she's a mom to an adorable 10 month old, (Thomas), she loves to post about him. She also likes to throw in some style, beauty and lifestyle posts for good measure. Melissa has always loved to laugh and now her favourite thing to do is to listen to Thomas laugh. Luckily he's one of the few people who really understands how hilarious she is so he laughs a lot. She enjoys chocolate and binge watching Netflix and believes that all moms can achieve the same level of Netflix binge watching success if they really commit to it.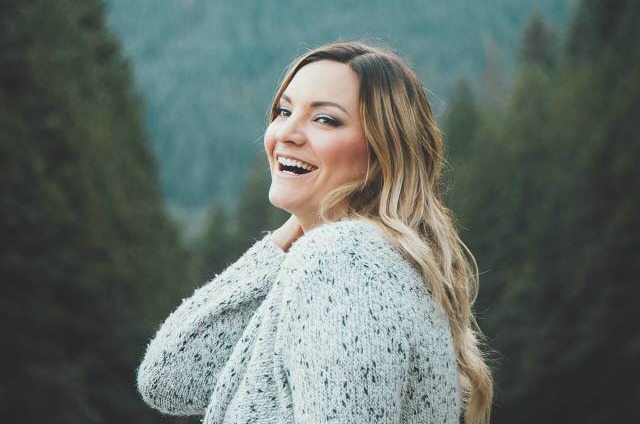 Jenna is an encourager like no other. She's fully passionate about championing young women and mamas of this generation to live life with a Heavenly perspective, full of joy and purpose. Having served together in full-time ministry for over eight years, Jenna and her husband Koby have somehow also found the time, energy and grace to raise four delightfully energetic children, one of whom is proud to be a NICU graduate. When she isn't singing or creating, you'll find her reflecting on family and faith over at her blog.
hashtag: #VMTOP30
Meet each of this year's Top 30 Bloggers by checking out their profiles:
1-6 | 7-12 | 13-18 | 19-24 | 25-30
 Thanks to our generous sponsors
Harriet Fancott
Harriet Fancott is the Editor and Social Media Manager for Vancouver Mom. She has over 20 years experience in the arts, tech and mom-based blogging arenas. She lives in East Vancouver with her husband and son where they enjoy exploring all that Vancouver has to offer from festivals and events to playgrounds and beaches to sushi and ice cream (although not together).