2014 Top 30 Vancouver Mom Bloggers: 1-6
A few weeks ago we asked you to nominate your favourite Vancouver mom blog for our fifth annual Top 30 Vancouver Mom Bloggers contest. You came through with dozens nominations, telling us about some truly fabulous Metro Vancouver mom bloggers. We reviewed them, we visited the blogs, and we deliberated over our decisions. It wasn't easy, but we've narrowed it down to just 30. We believe you'll be just as impressed as we are by the strength of the writing and the diversity of topics coming from these bloggers. This week we'll be presenting the 2014 Top 30 Vancouver Mom Bloggers to you, in no particular order. Today we're happy to share our first six.
Top 30 Vancouver Mom Bloggers: 1-6
Monika Hibbs, the voice behind the popular lifestyle and fashion blog The Doctor's Closet; thedoctorscloset.com. She is a new momma to her precious blue eyed Liam Romeo, which has grown her blog into a bit of baby here and there. Monika is also the owner of SHOPbymonika.com, a haven of wishlist-worthy goodies based on her own list of favorites, from playful home goods to flirty party outfits that make perfect gifts for the sweetest gals in your life. Follow along with her adventure of becoming a new mom – @doctorscloset!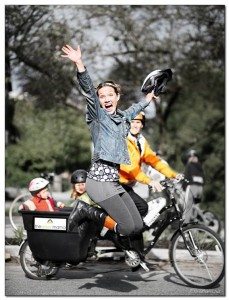 Manda Aufochs Gillespie is The Green Mama. She's been writing, consulting and giving advice (mostly solicited) on green living for a million years. Before handing out that advice she does a lot of research and tries things out on her own children and her husband. (They are all still living and have their limbs.) Sometimes her husband rolls his eyes, but the media says she is the green guru so he has to listen. Despite what her children say, Manda is a lot of fun and mostly right. She has greened one of America's largest environmentally conscious childcares, managed one of the only urban ecovillages and has taught hundreds of parents and small business about how to go green (without going broke). Manda is particularly proud of her work with an orphan-prevention village in Guatemala and her work with families living on Welfare. She has appeared as the green living expert on the shows The Lazy Environmentalist and Save My Planet. She publishes the popular www.thegreenmama.com and can be found on social media as "the green mama," but prefers to be found riding her bicycle with her two kids and lots of kale piled in the back.
Andria currently resides in Cloverdale with her husband, her daughter Hazel, and her two fur kids Izzy and Murray. She is currently on maternity leave trying to soak up every last second before returning to work. She started The Cheerio Diaries on a whim as an outlet to share personal pictures as her daughter grows and some of her favorite things as a new mom. Whether it was a new recipe, a craft she had created or her favourite baby item she wanted a place to share her great finds with others. When shes not blogging you can find Andria spending time with her family, crafting, working out at 30 Minute Hit or enjoying an Earl Grey Tea latte.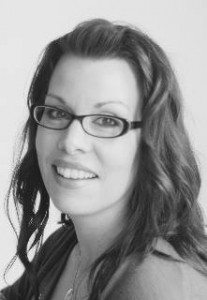 Kelly shares, "I am a stay at home mom with two littles under the age of five. My first priority is spending time with my kiddos, engaging with them and teaching them the values that will get them prepared as they grow and eventually venture out into the world on their own. Our family unit hail from Coquitlam, where we've inhabited since 1998. I began Raincity Parent as a a Facebook Page back in November 2010. I was a new mom (one year after) and I was looking for new parent stuff and I used my Page as an avenue to share websites, other Facebook Pages, local companies, contests, articles and family events that I found helpful to myself. I wanted to share my findings with others in case they were also looking for the same things I was. In September 2013, I began my blog. I wanted to talk about topics related to kids, Mommy stuff and fails, the humorous and not so humorous side of parenting, local interest, and I also wanted a way to be able to do product/ service reviews and giveaways. I hope to keep blogging for a little longer or at least until the kids are in school full-time and I can start a business of my own."
Katherine Petrunia is a busy wife and mom living in Vancouver, BC. She loves life and channels her creative passion and life experiences into her blog, The Pampered Baby, with a twist of humor. Weekly posts include recipes – with attention to special dietary needs – healthy lifestyle suggestions, features showcasing local businesses and amazing moms, and information about all aspects of family life. You can also find The Pampered Baby on Facebook, Twitter and Instagram.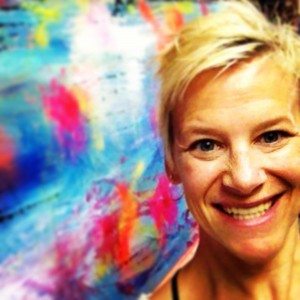 Kathleen shares, "My name is Kathleen Tennant and I am a mixed media artist living in Coquitlam, British Columbia. I create art every single day. I love how paint, ink and paper can all mesh together and tell the stories of my day without me ever saying a word out loud. I have two children, a husband, two dogs, a cat and a bunch of fish that live in the dirtiest water because I am terrible at finding time to clean the tank. I believe the possibilities in life are endless and that the torn edges of life are truly beautiful."
Amber Strocel
Amber Strocel is a writer, aspiring math teacher, suburbanite, wife and mom of two. She believes in the power of the Internet to connect people, and she believes that numbers are the poetry of the universe. You can often find her knitting, sewing, volunteering, working in her garden, and sneaking chocolate when no one's looking. She blogs at Strocel.com and shares her photos on Instagram as @AmberStrocel.