2013 Top 30 Vancouver Mom Bloggers: 25-30
In early May we asked you to nominate your favourite Vancouver mom blog for our fourth annual Top 30 Vancouver Mom Bloggers contest. You came through with over 240 nominations, naming more than 60 fabulous Vancouver-area mom bloggers. We reviewed them, we visited the blogs, and we deliberated over our decisions. It wasn't easy, but we've narrowed it down to just 30. We believe you'll be just as impressed as we are by the strength of the writing and the diversity of topics coming from these bloggers. This week we'll be presenting the 2013 Top 30 Vancouver Mom Bloggers to you, in no particular order. Today we're happy to share our last – but certainly not least – set of six.
Top 30 Vancouver Mom Bloggers: 25-30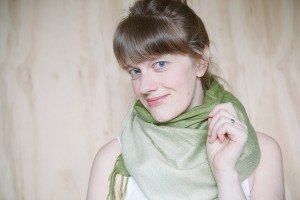 Rose Dykstra is a wedding and lifestyle photographer based out of Vancouver, BC. When not gallivanting about with her wonderful clients, she is found at home with her 3 year-old son, husband and cat, Diva. A lover of flora, locally sourced food, muddy backyard garden boots and of course, all things wedding, Rose is happy taking photographs of people in love, in places that they love to be in. The Simply Rose Photography blog is a collection of client work as well as personal travels, with a smattering of home life and wedding industry content. Her portfolio can be found at www.simply-rose.com and blog at www.simplyroseblog.com.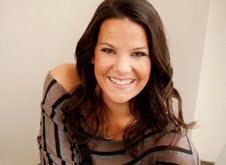 Sarah Kertcher is a busy full time working mom, wife, avid traveler, perpetual student, passionate volunteer, baseball enthusiast, aspiring photographer, curious chef, and emerging social media maven, amongst other things… With inspiration from her two crazy preschoolers, Sarah blogs about her heavily caffeinated (mis)adventures in mommyhood, creative bento lunch making, Martha DIYing, product reviews, giveaways, and anything else she dares to test her writing abilities out on. Born and raised in North Vancouver, Sarah currently resides in Coquitlam and strives to live each day to its fullest, literally!
Amber Smith is a gluten-free, working momma to two little boys that keep her running around like a chicken with her head cut off, nearly every moment of the day. When she's not at work looking out for the environment, she is also the writer and creator of The Momma Stuff Blog. Although she hates housework, cooking comes naturally for Amber, which is fortunate since she spends many hours a week creating healthy and delicious foods that are free of gluten, dairy and nuts. On her blog Amber writes about food, parenting a child with the trifecta of peanut anaphylaxis, eczema and asthma, sibling rivalry and all the fun that little boys entail. In the end, Amber simply hopes that other parents can learn through her trials, tribulations and seemingly endless bottles of creams and lotions.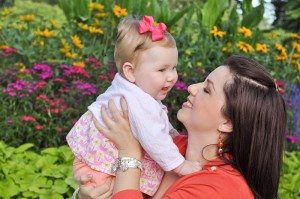 Nadia Venus completed her BSc in Industrial Engineering and Business Management, and currently works full time. At Mama and the City she blogs about the juggling act of being a mom with one chiquita, a full-time professional and a photography hobbyist. In addition to sharing her observations from around Vancouver, she discusses her family, which has fostered a special comfort writing about her mother and the experience of growing up with a parent who has Bipolar Manic Disorder. She hopes she can provide insight and awareness around mental health and its prevalence in society. But it's not all drama: what to do and where to eat pops up from time to time, and because of her Mexican background, she's always — siempre — on the hunt for a great taco.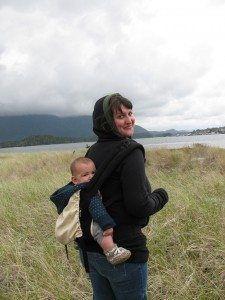 Heather is a married mother of two and an allied health professional living in the greater Vancouver area. She believes that moms are born too and, like her boys, is growing, learning, and becoming who she's going to be. She writes about her business of being born a mother at www.motheryourbusiness.com, a virtual diary where she reflects on her experience of falling in love with her boys and maybe even her life as a parent. Heather requests that you are patient and kind to her on her journey and, if you can't think nice thoughts or say nice things, to mother your own altogether. It can be a process adjusting to parenting, after all, and she doesn't need any judgement. In other news, she has a thing for loud music, BC wine, Canadian literature, avocados, lip gloss, the obituaries, running, and rain storms. She regularly bursts into tears at the beauty of her children and the spirits that make them so wondrous, and celebrates how privileged she is to both raise and be raised by them with spontaneous dance parties. When she grows up she might be a boutique gallery owner, a children's author, or both.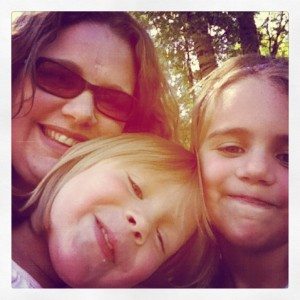 Kelly Duran started her blog – Writing Down the Bones – just over a year ago as both a way to satisfy her need to write as well as a journal of her life as a working mother of two. Her two young daughters feature prominently on her blog but it's not just limited to tales of motherhood. Recently Kelly used her blog as a platform to kick start her own healthy transformation knowing that "there is no better way to keep myself accountable than by sharing my goals for anyone to see." The name for her blog came from a book she read many times in college. It contained one piece of advice that has continued to resonate over the years – "If you want to be a writer…just pick up a pen and do it." Now her blog is her pen.
Now that we've profiled each and every one of our fabulous 2013 Top 30 Vancouver Mom Bloggers, we're asking you to stay tuned for the voting phase. You'll be able to choose your favourites starting Monday, May 27, 2013.
Amber Strocel
Amber Strocel is a writer, aspiring math teacher, suburbanite, wife and mom of two. She believes in the power of the Internet to connect people, and she believes that numbers are the poetry of the universe. You can often find her knitting, sewing, volunteering, working in her garden, and sneaking chocolate when no one's looking. She blogs at Strocel.com and shares her photos on Instagram as @AmberStrocel.