You Say: What are Your Kids Asking for This Christmas?
With Christmas just nine days away, the holiday shopping season is reaching its high point. Some Vancouver moms have made their lists, checked them twice, and found gifts for everyone months ago. Others are still searching for the perfect presents for their friends and family. Still others haven't even started yet. Wherever you fall on the holiday shopping spectrum, the odds are good that your children have made their holiday gift requests. We thought it would be fun to find out what they're asking for in our latest You Say feature.
You Say: Your Kids Christmas Lists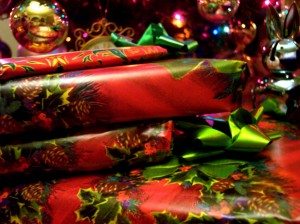 If you watch the news, read the newspaper or check out mom blogs you can find lists of this season's hottest children's gifts. We wonder, though – how do actual Vancouver kids' holiday requests compare? What is at the top of every kid's wish list this year in our fair city? We want to hear it directly from Vancouver moms. After all, we're the ones who make the suggestions, hear the requests and have the final say over gifts. You're the ones who can tell us whether or not the Furby really is back, or if your kids will be opening something a little bit less noisy on the big day. So, in this You Say feature, here's our question for you:
[box style="rounded"]
What are your kids asking for this Christmas?
[/box]
We Want to Hear From You!
Leave a reply at the bottom of this article and let us know what your kids are asking for this year. Tell us what tops their list, and while you're at it tell us whether or not they'll be receiving it on Christmas morning. Sometimes the hottest gifts are hard to find, and sometimes there's a gap between a child wants, and what a parent wants. After all, we all want our kids to understand that the holidays aren't just about receiving. So weigh in and share your tales of holiday gift triumph and tragedy. Or drop us a line on Facebook, Twitter or Instagram, to tell us what you say about choosing holiday gifts for you little ones.
See Also
Now, what are you waiting for? Tell us what tops your little one's holiday wish list this year!
Amber Strocel
Amber Strocel is a writer, aspiring math teacher, suburbanite, wife and mom of two. She believes in the power of the Internet to connect people, and she believes that numbers are the poetry of the universe. You can often find her knitting, sewing, volunteering, working in her garden, and sneaking chocolate when no one's looking. She blogs at Strocel.com and shares her photos on Instagram as @AmberStrocel.