6 Easy Ways To Celebrate New Year's
Rocky Mountain Flatbread
With the new restrictions announced, you may wonder what you can do considering the fact that the new BC New Year's Eve rules have resulted in a lot of cancelled activities and events. Well, New Year's will once again look a little different than it did in the good ol' pre-covid days…… But that doesn't mean you can't have fun and celebrate safely. Today, we're sharing 6 easy ways to celebrate New Year's, including at-home options so that you can ring in 2022 in a fun, family-friendly way without all the extra effort.
1. Rocky Mountain Flatbread New Year's Dinner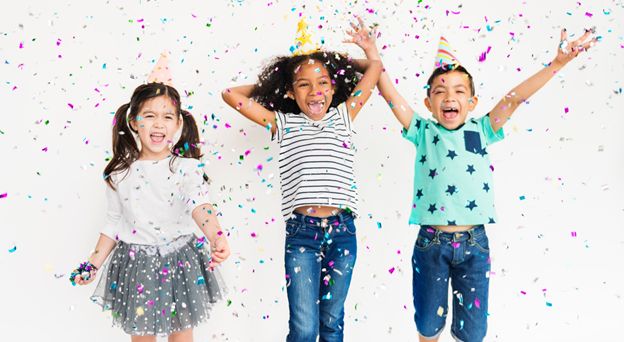 Reservations are available at Rocky Mountain Flatbread's Vancouver locations between 4 pm-7pm for pizza making, festive drinks, and balloon twisting. There will be a countdown happening from your table too. The cost is $30 per child and $40 per adult. Seating is limited, so remember to book ahead.
If you're feeling more inclined to celebrate at home this year, Rocky Mountain also offer take home frying pan pizza kits. One of their kids' kits includes enough supplies to make two 10 inch mozzarella pizzas. Adult pizza kits and a fun cocktail kits are available too! Throw on your chef dress-up gear and make-believe that you're at a restaurant. Have the kids create menus and place settings too! It's New year's fun the whole family will love.
>> Rocky Mountain Flatbread Family New Year's Eve
2. New Year's Skate at Shipyards
The Shipyards in North Van is hosting a New Year's skate from 6 pm until 8 pm with live music on December 31st. Grab a hot chocolate and enjoy an evening skating as a family before you bring the kids home to bed.
After your skate, celebrate New Year's at home in Eastern time at 9 pm by watching CBC's countdown hosted by Rick Mercer or New York's Times Square Countdown. Grab the pots and pans and go wild, while skipping off to bed before midnight.
3. Circus 3's New Year's Eve Variety Show
Circus 3 is going ahead with their New Year's variety show. Following, December 17th's announcement, they have limited their seating by 50%. This means you'll want to act fast on tickets if you're interested in this event. It's taking place at Queen Elizabeth Theatre and there will be acrobats and a ton of laughs to be had. Ticket's start at $29, and Circus 3 has guaranteed a refund for all, if future restrictions result in having to cancel their show all together.
>> Circus 3's New Year's Eve Variety Show
4. New Year's Graze Boxes at Home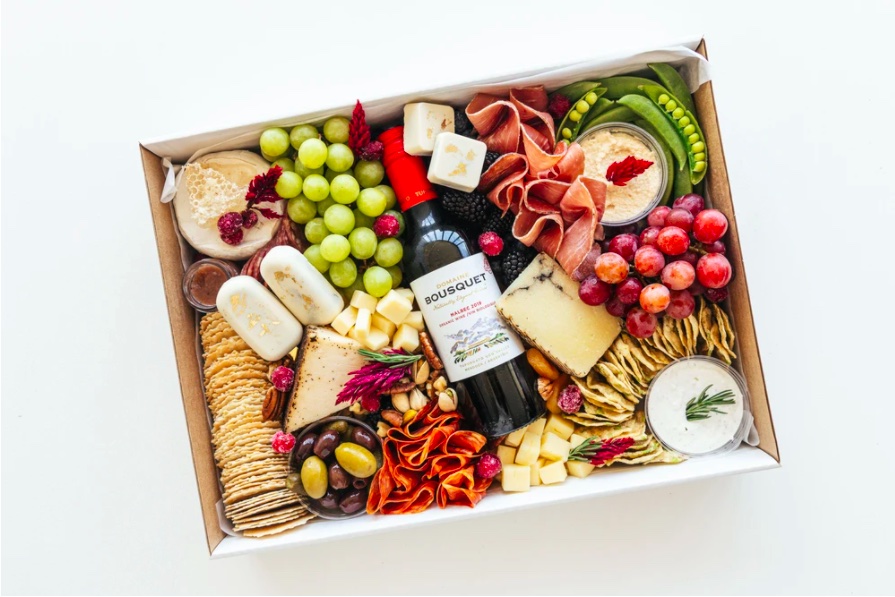 Celebrate New Year's Eve at home in style with a beautiful Charcuterie Graze box. If you're on the North Shore, Folia has some great festive Grazing boxes including a hot chocolate option.
Graze in Burnaby caters to Vancouver and also has beautiful seasonal savoury and sweet Graze boxes. As does Frolic & Forage Catering in East Van. You can find their Graze box options under the Canapes section, or contact them directly for a custom box.
In our opinion, enjoying a fun charcuterie board at home, cozied up by a warm fire, and playing family games while wearing PJ's sounds like a fun and low key way to ring in 2022.
>> Folia
>> Graze
5. Holiday Lights on New Year's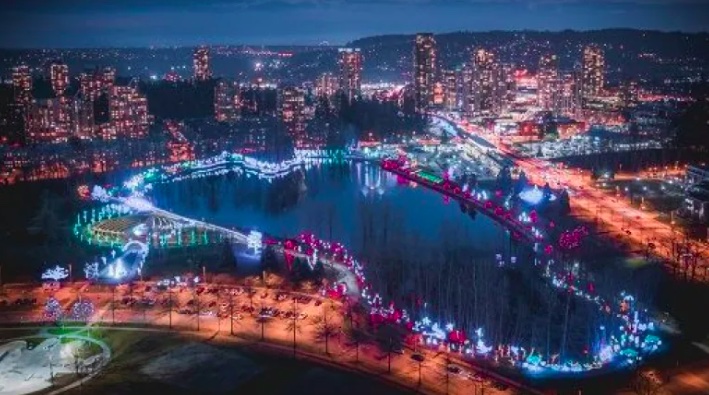 An evening stroll enjoying the beautiful light displays throughout Metro Vancouver is a fun and safe way to kick off the new year. There are so many displays and drive throughs to choose from. Take in the magic and then celebrate at home with your favourite take out, graze box or pizza kit, while enjoying an early countdown in eastern time with the kids.
>> Holiday Light Displays and Drive Thru's in Vancouver.
6. Festive Sipping & Cocktail Mixing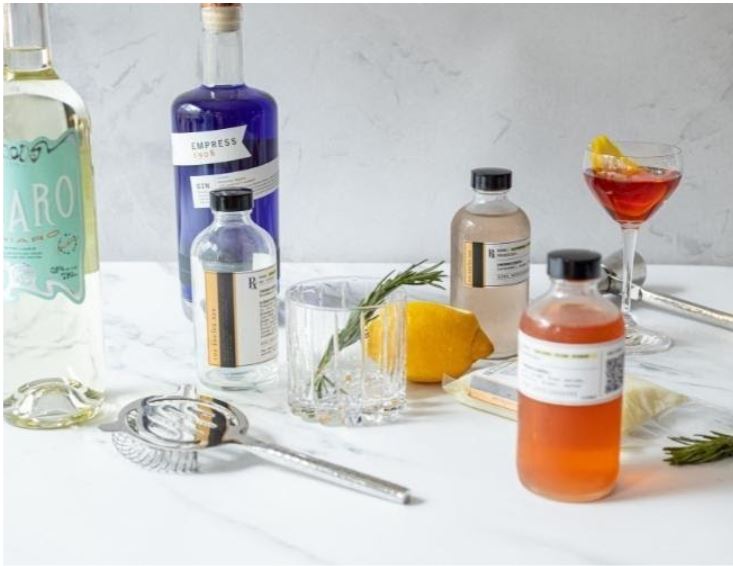 Okay, this one isn't for the kids – but YOU deserve to cheers something special as we count down to bedtime. I mean, the New Year! You survived another year of parenting through the pandemic, after all.

We are loving the convenience of Spud.ca who have an awesome selection of festive drinks & fun ingredients ready to be delivered. Whether you're looking to mix up a creative cocktail (or mocktail), or enjoy some bubbles or craft beer, there's a fitting festive option for you.
If you're looking to make it an activity, try creating a special drink with the Salted Plum or Lavender Syrup from The Keefer Bar selection available on Spud. Otherwise, try a Clever Mocktail or the Trevigiana Prosecco Rose for a perfect New Year's sip.
There are also lots of sweet and savoury treat perfect for celebrations, so pair accordingly!
>> Spud.ca Festive Sips Delivery
>> For fun cocktail (or mocktail) recipes check back as we'll be sharing our Top VancouverMom.ca picks this week.

Despite the fact there are new rules for BC on New Year's Eve and that things will once again look a little different this year, it's still worth celebrating yet another new beginning. How you plan to celebrate this year? Let us know in the comments below.
As always, tag us on Instagram with your celebration pics and we'll repost them in our stories.
Vancouver Mom
Would you like to write for us? We welcome well-written guest submissions with a local interest slant. Share your tips, review local businesses and highlight hot trends for Vancouver moms. Get all the info on our Contributor Page!