You Say: When to Start Swimming Lessons
At what age did you start swimming lessons with your children? Here at VancouverMom.ca we realize that moms all have different answers to this question. With summer here, a lot of you may be thinking about signing your children up for the first time. Are you starting early or late? While there's no single right answer, we thought it would be interesting to find out, and our latest You Say feature was born.
We headed to Facebook to ask you when you started your little ones in swimming lessons, and 35 of you responded – the most ever for a You Say on VancouverMom.ca. We won't be sharing each and every individual response, but we encourage you to visit the thread on Facebook to get the full story. We will, however, share highlights from the many responses.
You Say: Starting Swimming Lessons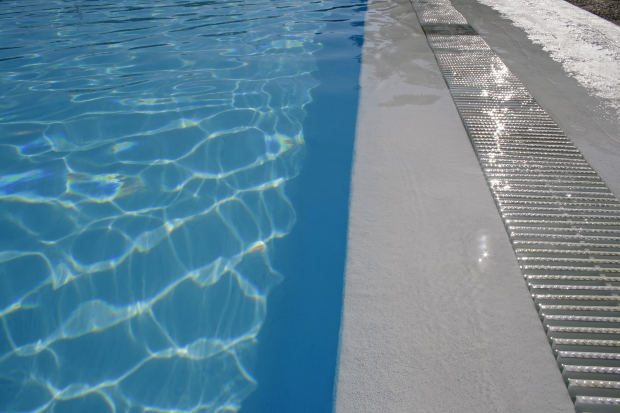 Terry Lyn Evans said, "Six months. Start them young." Many of you agreed – six months was the most common response. In fact, 17 of you in all said that you started at six months. This seems to be a very popular age, and in fact for a long time it was considered advisable to wait until six months to take a baby swimming. According to BabyCenter.ca, however, this advice is outdated and you can start swimming lessons whenever you'd like.
Some people started even younger. Cat Cat and Guinevere NoEnbridge Dot both started at, "Four months." And Michelle Grawe Pratt shared, "My son was four months and my daughter five months."
Deb Lowther said, "I taught my kids to swim (former life guard/swim instructor). They were all three months when we started and all were swimming on their own by three. Lessons started when they were about three."
Other moms started sometime between about six months and one year. Brandee Foster shared, "Nine months for the first set, then three and a half to really start learning how to swim." Britt Baxter-Bellas started swimming lessons at, "Just over a year." Bhakti Lokesh Bhogte shared, "My daughter was one year plus … she loves swimming by now!" Liz Baldry started at around one year the first time but got older with each child, as she said, "Eldest 12 months, middle one two years old, youngest three years old."
It seems many moms experienced a bit of a saga with their children. Our own Amber Krause Strocel said, "Eight months … but after she started refusing to put her face in the water at 18 months we took a break until she was four. We started my son at age four." Gabrielle O'Leary said, "Missed enrolment at four months so tried at seven months (freak out meltdown in every class so we bombed out of classes after three lessons), tried again at about 18 months (freak out meltdown but we lasted with gritted teeth for about five lessons before he made a stand by screaming and kicking so hard we couldn't get his swim trunks on in the changing room) and about to try again at 30 months. Bracing myself for the worst but hoping for the best. Oh and somewhere in that lot we spent most of last summer doggedly hanging out at the shallow end of Maple Grove pool … We'll be there again this summer." Good luck Gabrielle!
Many people waited until the toddler and preschool years to start swimming lessons. Holly Broadland said, "Starting my three year old on Monday! Her big sister started at age four." Three other Vancouver moms reported starting at age three, while Liz Sopwith started at two years old and Jackie Bateman started at two and a half. Finally, Giti Attar said that she started at, "Four years but it works at seven!"
What about you – when did you start swimming lessons with your kids? And when did they actually learn to swim?
Vancouver Mom
Would you like to write for us? We welcome well-written guest submissions with a local interest slant. Share your tips, review local businesses and highlight hot trends for Vancouver moms. Get all the info on our Contributor Page!