Trampoline parks: Jumping has come a long way baby!
SKY ZONE SURREY IS NOW CLOSED
When you think of trampolining, do you think of jumping up and down with maybe a few "down on your bum and up again" moves?
Well indoor trampoline parks like Sky Zone in Surrey offer a whole lot more than that. Think wall-to-wall bouncy surfaces, and everything from sensory evenings for sensitive jumpers to madcap birthday parties, fitness nights and dodgeball — times have changed.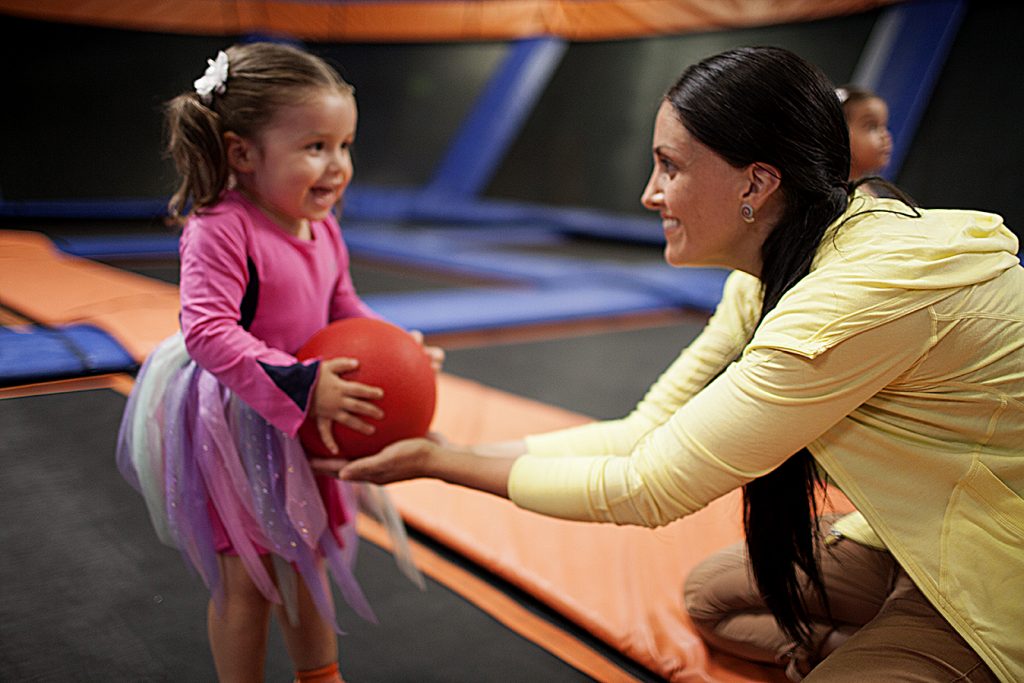 Cool things to do at Sky Zone Trampoline
Here are a few of the things you can do on the trampolines so every member of the family from toddler to teen and even mom and dad has fun and get their yayas out.
Sensory Night
Offered most Monday evenings (double-check their events calendar before you go), Sensory Hour is a quieter way for kids with ADHD, autism, Downs or any kind of sensory challenge to experience this family fun spot, with music turned down and specially trained staff for only $8.
Toddler Time
 If they can walk, they can jump!  Toddler Time takes place three times a week for two hours, so the little ones can explore new ways to be active, while staying safe.
Dodgeball
Looking for an active date night or unbridled fun with friends? Players and balls are free to fly in wacky ways off the park's bouncy walls. Bring some friends and show 'em what you've got.
Sky Fitness
Fun fact: You can burn up to 1,000 calories an hour on Sky Zone's wall-to-wall trampolines! SkyFitness is low-impact, healthy fun that combines calisthenics, core exercises, and strength-building aerobics.
SkyWars
For bigger kids, jumpers can get strategic in an epic team strategy battle game using blasters and foam balls or darts in a variety of games including team elimination, capture the flag, duck hunt, and more.
Birthdays
The kids and their pals will love jumping, flying and flipping on Sky Zone's bouncy wall-to-wall trampoline courts. Seriously, one of the most fun birthday party ideas around.
This post is sponsored by one of our Community Builders, Sky Zone Trampoline Park
Sky Zone is the world's first indoor trampoline park. We're the inventors of "fun fitness" and the makers of trampolines as far as the eye can see. Sky Zone Surrey is all about spreading the good word of Fun Fitness. We believe that combining the best equipment with caring, motivated staff equals the best time you can have indoors!
Harriet Fancott
Harriet Fancott is the Editor and Social Media Manager for Vancouver Mom. She has over 20 years experience in the arts, tech and mom-based blogging arenas. She lives in East Vancouver with her husband and son where they enjoy exploring all that Vancouver has to offer from festivals and events to playgrounds and beaches to sushi and ice cream (although not together).