Five cool things to do things before the end of summer
Summer's not over … yet. Here are a few special things to do before the end of summer from gorging on a fancy ice cream to Shakespeare in the park.
Head out for a fancy ice cream!
Ice cream shops seem to pop up faster that cafes and donuteries, and it's tough to keep track of them all. So make it an outing and head to one of the following:
Mister, made famous by Adele, and popularized by high end ice-cream lovers for its nitrogen artisan ice cream is a must of true believers.
1141 Mainland St, Vancouver

YUM: The latest ice cream addition to Vancouver's hipster-heavy Main St. doubles as a candy shop and features large scale insta-friendly murals. When you're done, head to Front and Co for a little late summer shopping.
Welcome Parlour in North Van is new-to-the-shore and making waves with its gorgeous flavours and old-time feel.
277 8th St E, North Vancouver
Umaluma opened last year to rave reviews for its tasty plant-based, dairy-free gelato. With flavours like Strawberry Malbec, Lavender Dream, Durian, and Salted Caramel Sea Foam, how can you go wrong?
235 E Pender St, Vancouver
Take the plunge outside!
Suit up and head out to one of Vancouver's gorgeous outdoor pools before they close. East siders love their cozy New Brighton Pool where everybody knows your name, while West Side families tend towards the grassy knoll and easy entry of Maple Grove Pool. And of course the jam-packed jewel in the crown, Vancouver's "it pool" Kits Pool is always stunning. If you're heading to Stanley Park, bring a suit because the Second beach pool is another ocean-side pool that's a must with slides and a view to die for.
See live family-friendly Shakespeare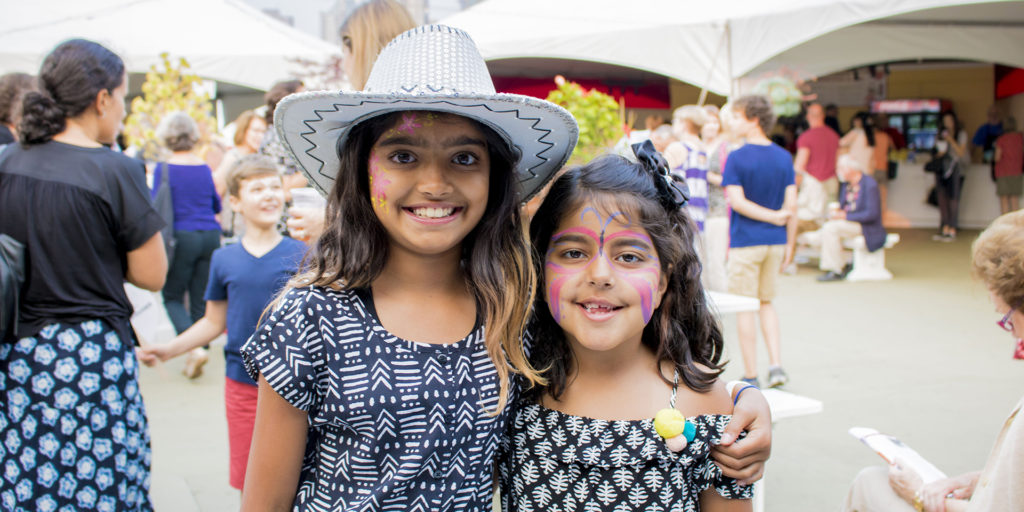 Nothing compares to live theatre. Book tickets for Family Night at the Bard on the Beach. Arrive at the village early for family-friendly activities, the PIXSTAR photobooth, a food truck and an exclusive pre-show talk designed just for kids. Then enjoy a performance of the joyful, romantic comedy, As You Like It, filled with Beatles songs! It's worth noting that the show doesn't end until 10 pm, and this is Shakespearean English, so you know best whether your smallest people will be content to sit through the whole thing. the final Family Night is August 21st.
Bard on the Beach, Vanier Park, Vancouver
>> Bard on the Beach Family Night
Head to an outdoor movie!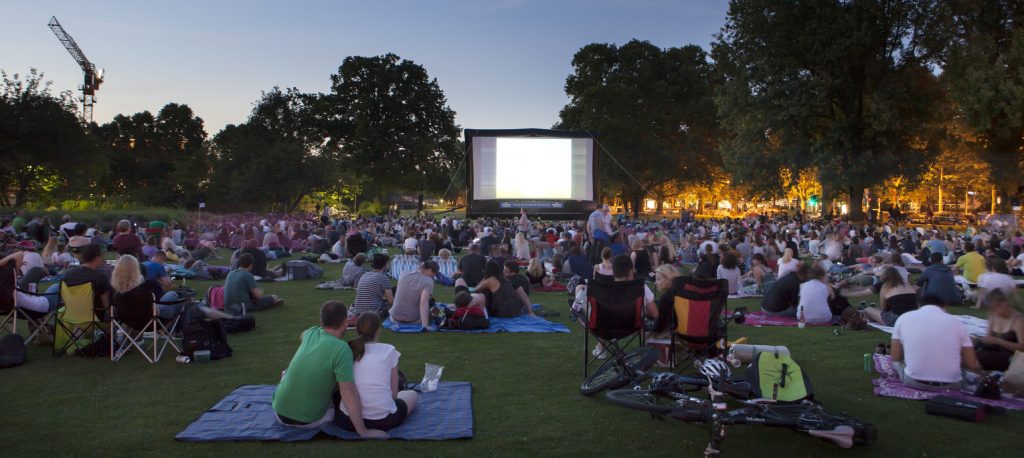 Grab some chairs, blankets (maybe even a down jacket), some popcorn and watch a movie en plein air! There are family classics playing outdoors all over Metro Vancouver. They start at dusk so make sure the kids are well rested.
Check out the waterslide at Sunset Beach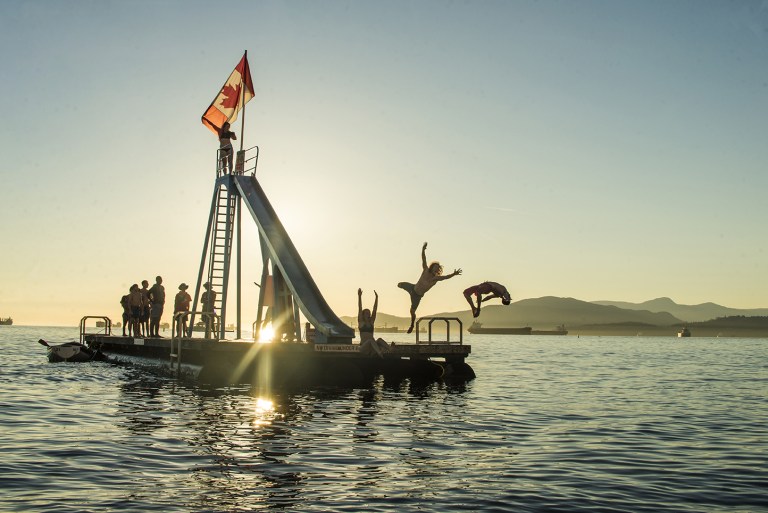 We were going to suggest heading to Sunset Beach to slide down the only ocean slide in the Lower Mainland as the sun goes down but there's a no swimming advisory right now. Well if and when it lifts, a spin down this iconic, 100-year-old slide is a great bucket lister and memory maker. NB: As of August 15th, all Van beaches are open!
>> Waterslides
Harriet Fancott
Harriet Fancott is the Editor and Social Media Manager for Vancouver Mom. She has over 20 years experience in the arts, tech and mom-based blogging arenas. She lives in East Vancouver with her husband and son where they enjoy exploring all that Vancouver has to offer from festivals and events to playgrounds and beaches to sushi and ice cream (although not together).