I Scream, You Scream, Vegans and Gluten Freer's Scream too. It's National Ice Cream Day on Sunday! We heard it! That's why we've rounded up the best places to get your cold treats around Metro Vancouver.

We have the scoop on the best places to treat your ice cream-loving hearts, including vegan and dairy-free options. We like our ice cream to be inclusive!
Scoops, Bars and Sandwiches in Metro Vancouver
Milk Cow Cafe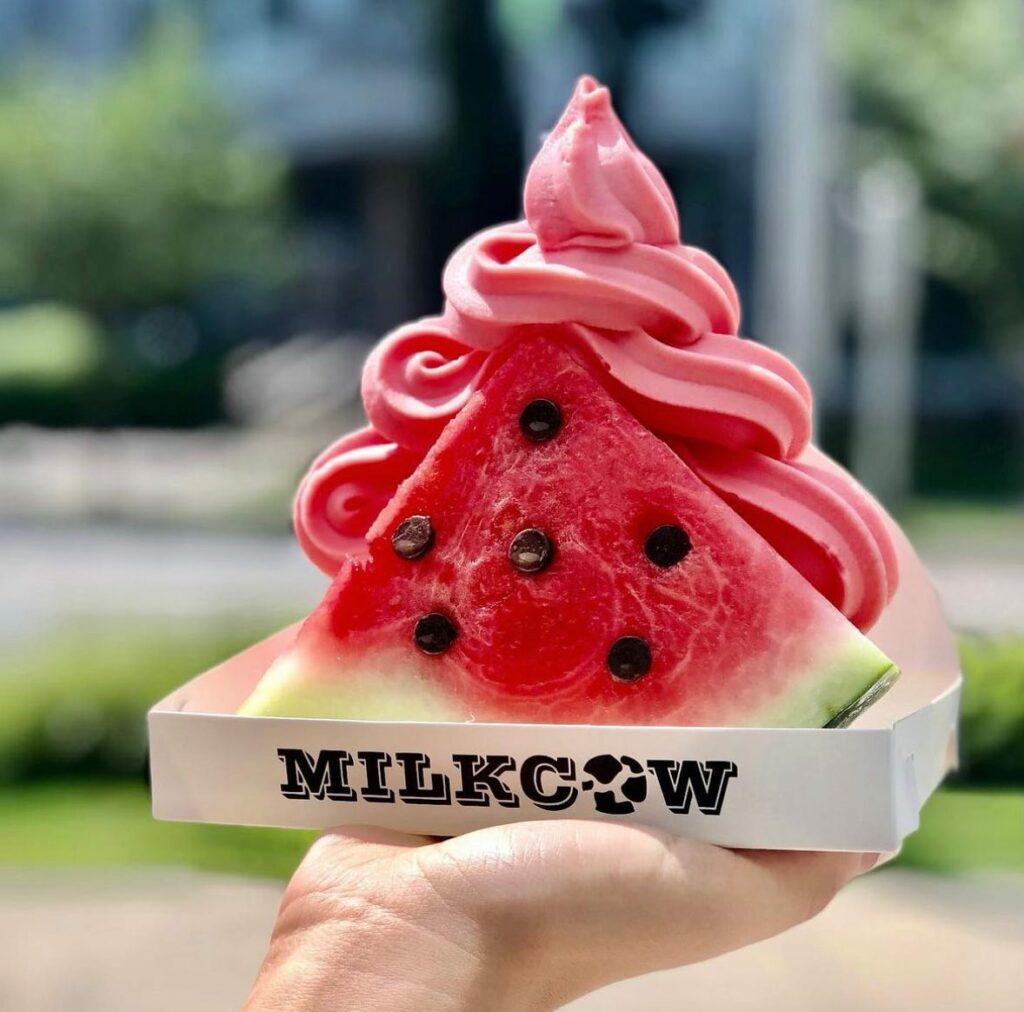 Whether you're strolling along the streets of Richmond or seeking a delightful dessert destination, Milk Cow Cafe is a must-visit. Savour the magic of their Korean-inspired ice cream creations, indulge in the velvety goodness of their soft serve, and create sweet memories that will linger long after your last bite.
105-5668 Hollybridge Way, Richmond, BC
Mister – Artisan Ice Cream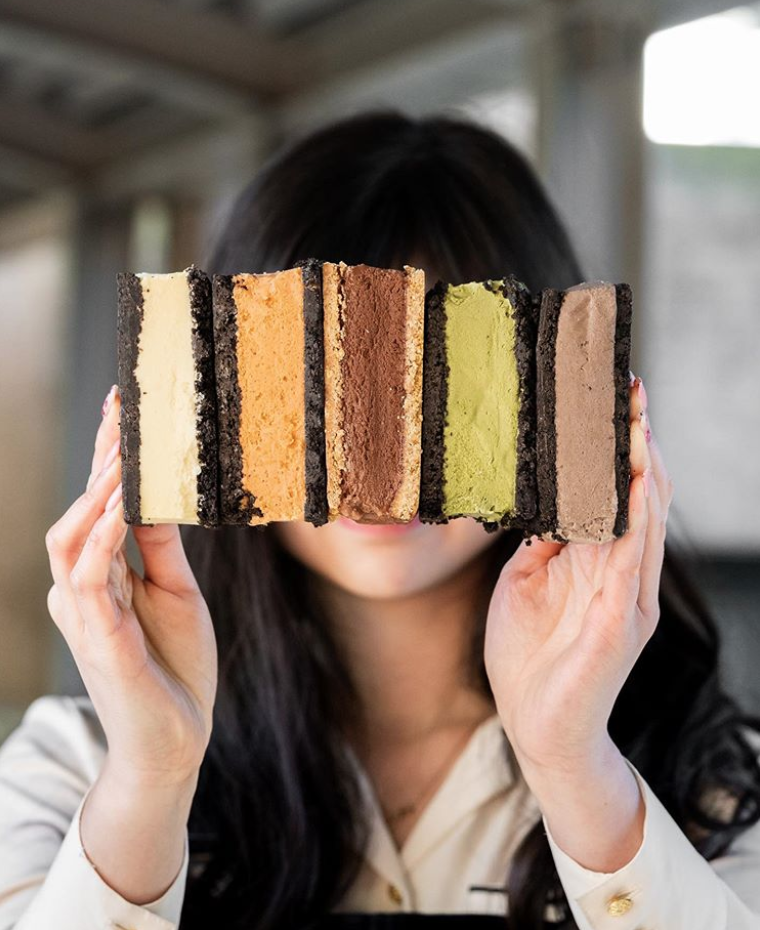 Liquid nitrogen ice cream? Think richer, creamier, made-from-scratch deliciousness with natural ingredients sourced from local farmers. This is one ice cream shop you won't want to miss! Located in Yaletown, a short walk from the Roundhouse Community Centre and oceanside David Lam Park.
1141 Mainland St, Vancouver
La Casa Gelato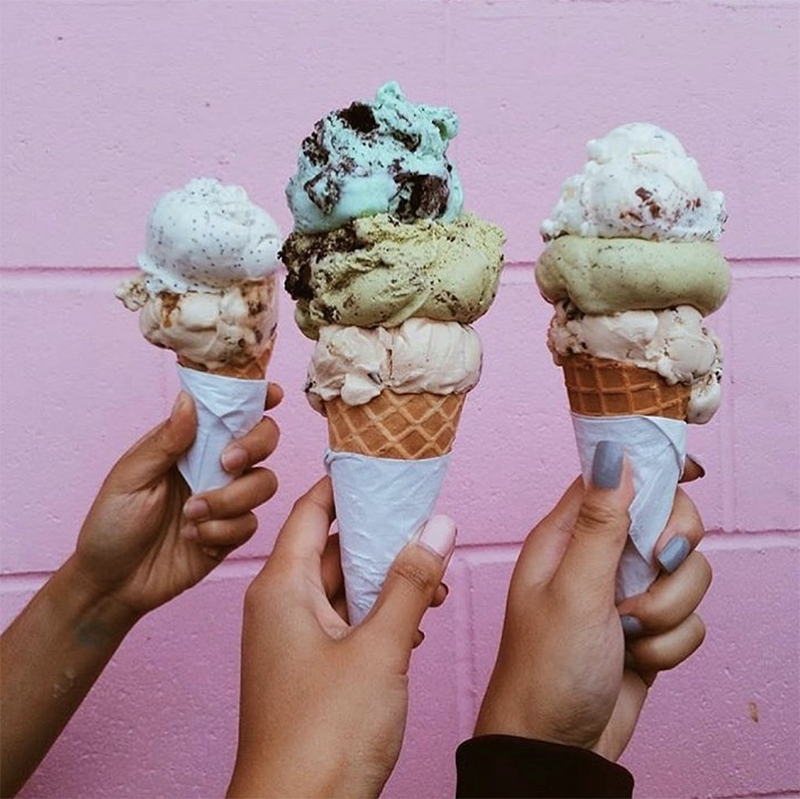 Guess who just celebrated their 40th anniversary? This list would not be complete without mentioning this legendary gelateria on Venables. Open until 11 pm seven days a week, you can always count on La Casa to satisfy a late-night craving. With 238 flavours, half the fun is finding your favourite and daring a sample of Durian, Purple Yam, Wasabi, or Pear Gorgonzola.
 1033 Venables St, Vancouver
Glenburn Soda Fountain & Confectionery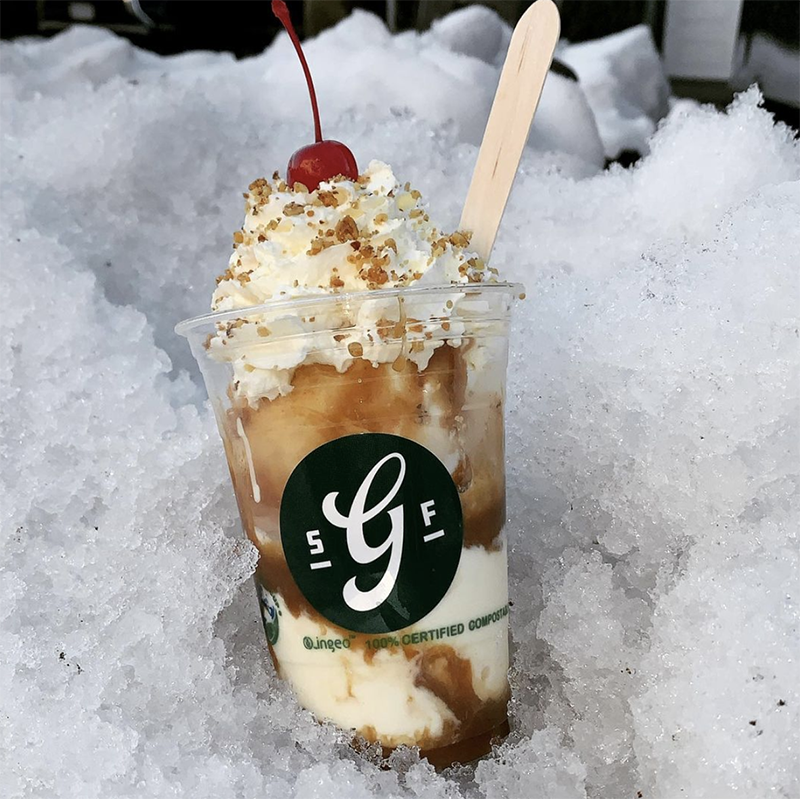 Glenburn Soda Fountain & Confectionery is a classic must-visit treat shop. Hop on their mailing list so you don't miss their latest sweet concoctions. Glenburn has it all, in a cup, in a cone, shaken, or floated- everyone will find their sweet symphony of flavours.
4090 Hastings St, Burnaby

>>Looking for other ways to cool down… Here are Five places to grab a milkshake!

Duke's Ice Cream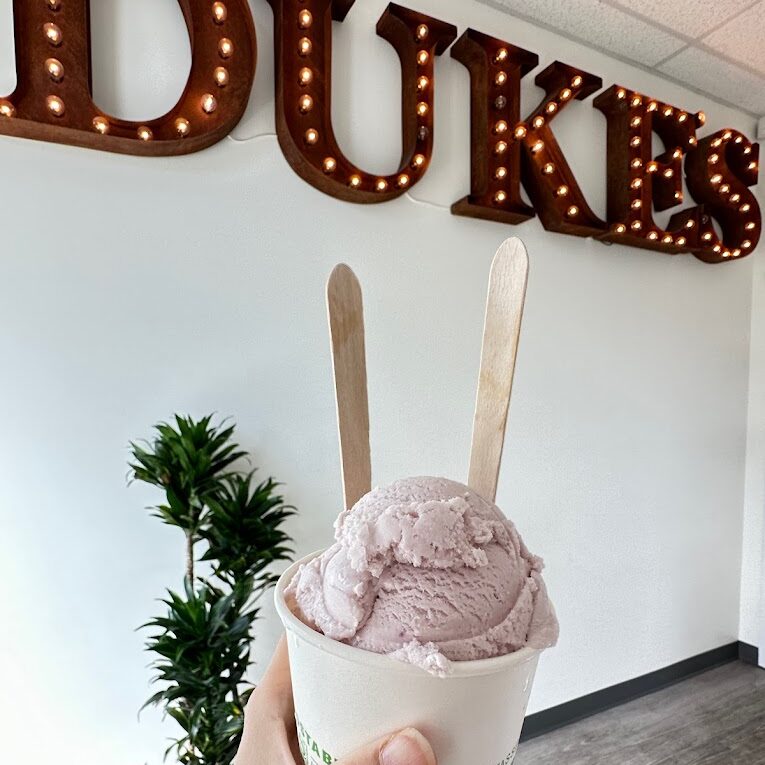 In the heart of Surrey, BC, lies a hidden gem that has been enchanting locals and visitors alike with its delectable creations – Duke's Ice Cream. Step into a world of frozen delights, where each scoop is a work of art, meticulously crafted to transport your taste buds to new heights of ecstasy.

6758 188 St #104, Surrey, BC
Flavr Ice Cream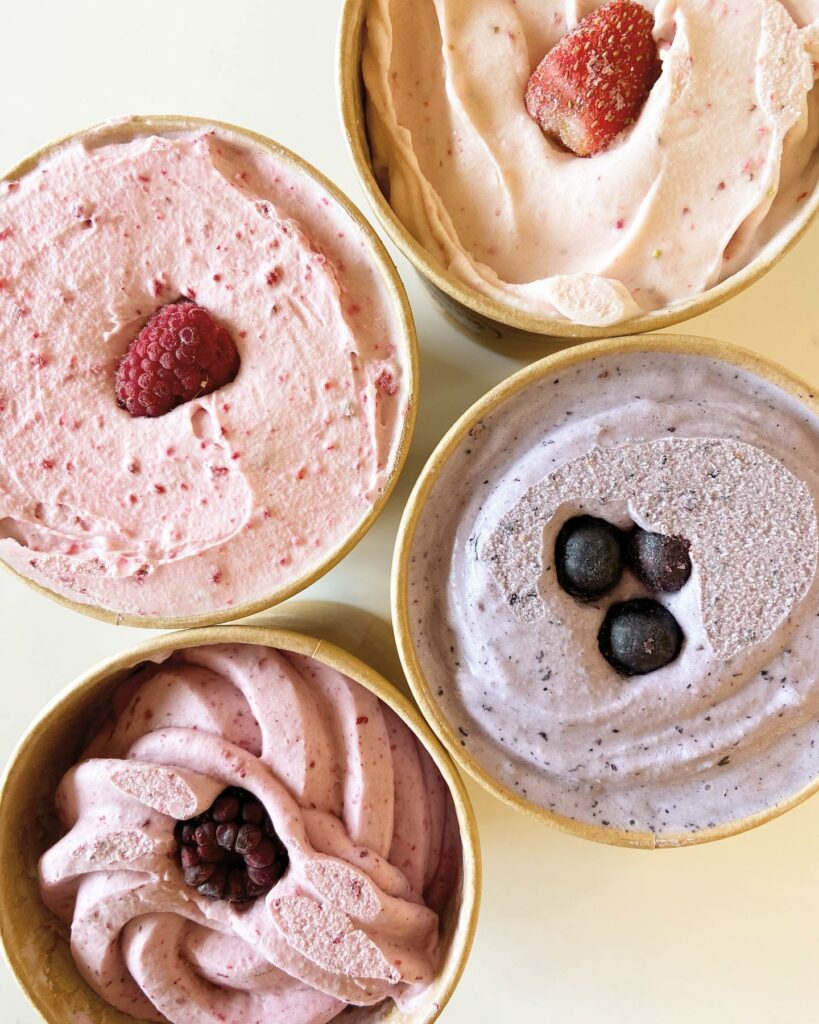 Whether you're a kid or a kid at heart, a visit to Flavr Ice Cream is a treat for all ages. They believe in giving you the power to build your own frozen masterpiece, tailored to your unique taste buds. So gather your friends, bring your sweet tooth, and prepare to indulge in a scoop of pure delight

22259 48 Ave #501, Langley, BC
Banter Ice Cream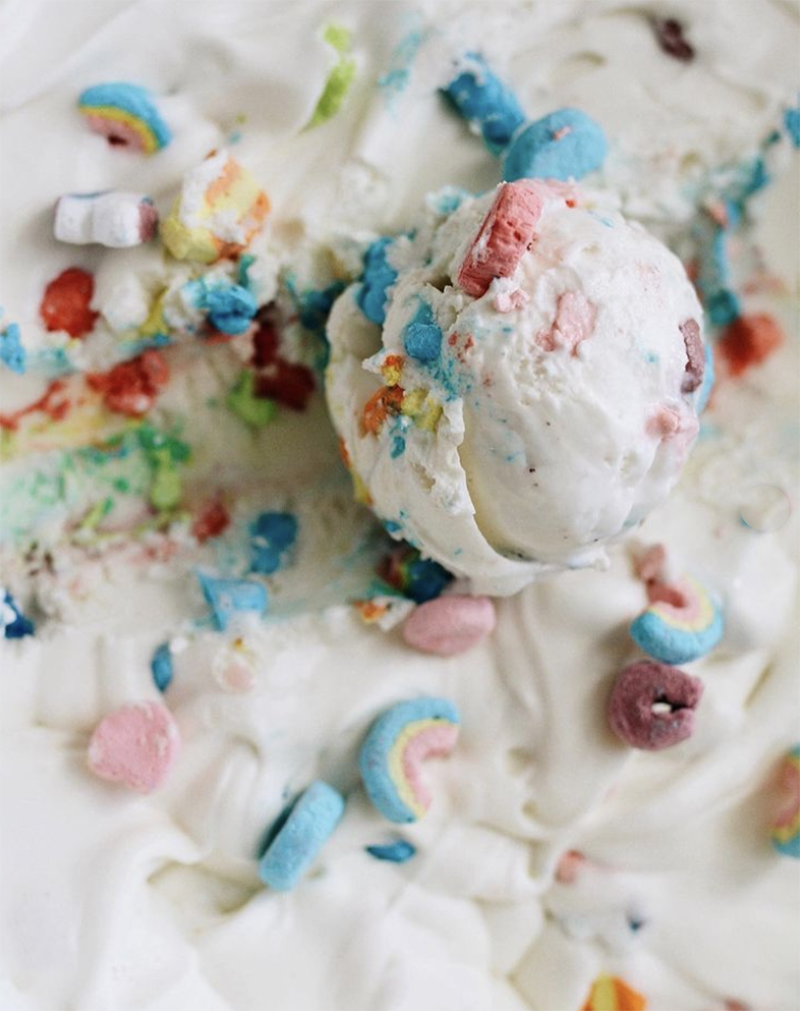 Based in Abbotsford, Banter was inspired by a love for light-hearted conversation and really good ice cream. All of their ice cream is made in-house, and they source as many ingredients from the Fraser Valley as possible. With flavours like Blueberry Basil and Strawberry Elderflower, this is truly ice cream worth talking about!
33660 South Fraser Way, Abbotsford
Rocky Point Ice Cream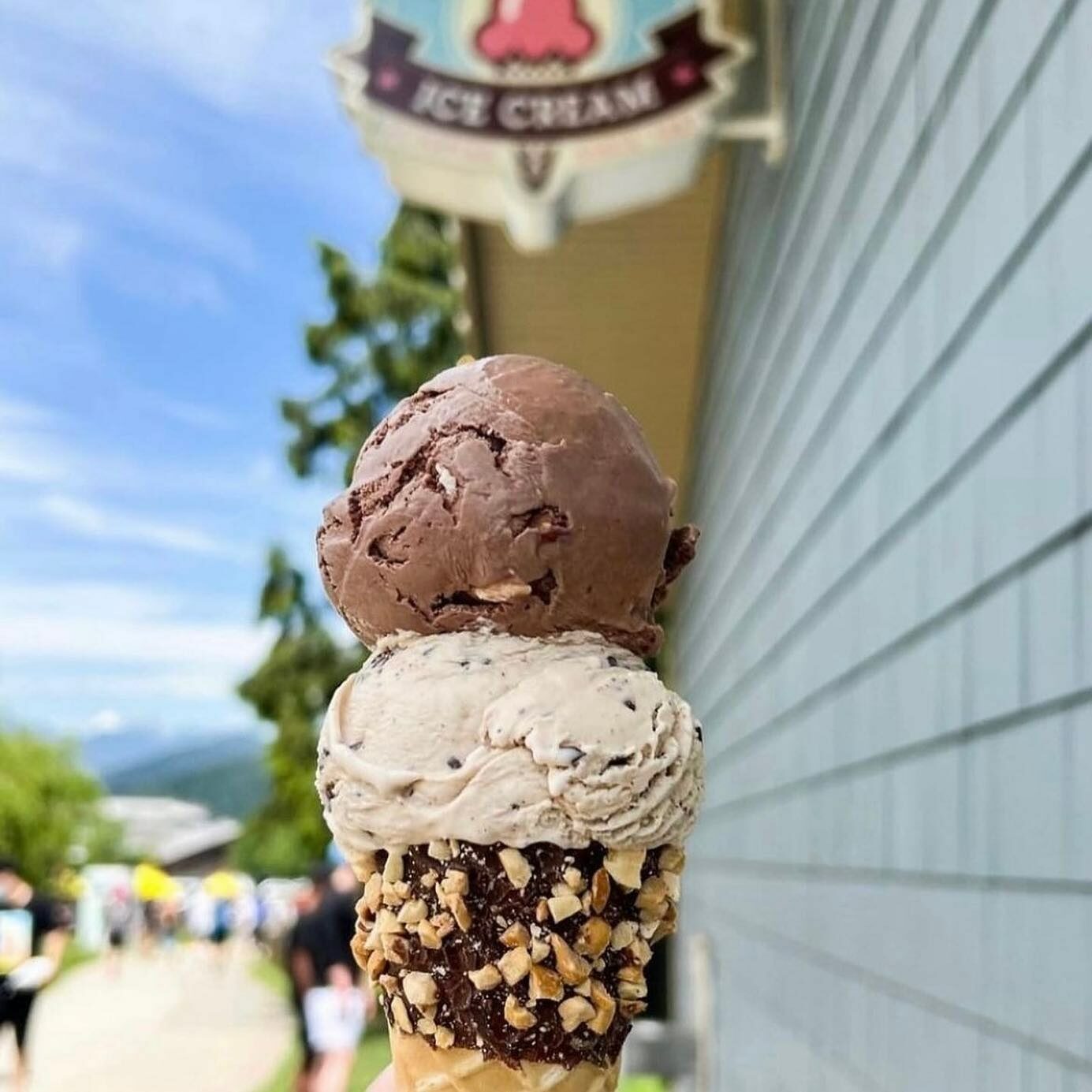 As you step into their charming parlour, you'll be greeted by a vibrant and inviting atmosphere. The aroma of freshly made waffle cones fills the air, enticing you to explore their wide array of flavours. From classic favourites like rich chocolate and velvety vanilla to creative concoctions like salted caramel and lavender honey, there's something to tempt every palate.

2800 Murray Street, Port Moody, BC
100-500 Sixth Ave, New Westminster, BC
Town Center Park, Trevor Wingrove Way, Coquitlam, BC
Welcome Parlour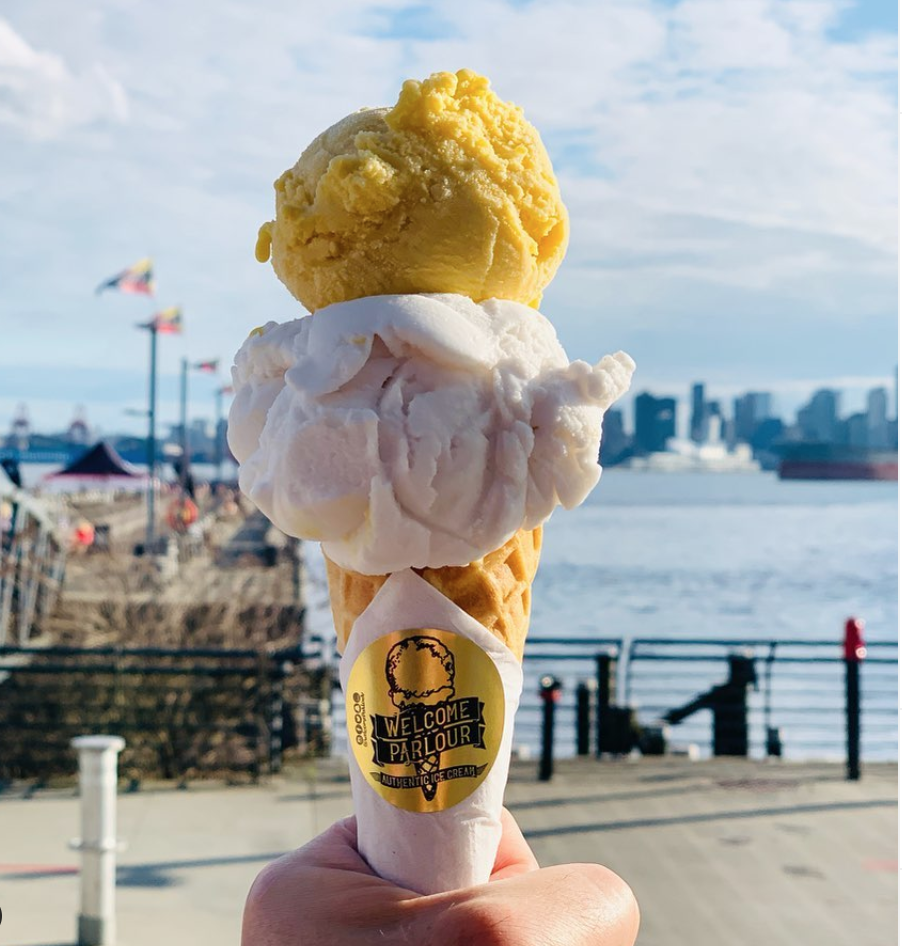 Serving naturally delicious, hand-crafted, small batch artisan ice cream is a time-honoured tradition for this North Vancouver joint located in the super cool Shipyards. Dig into a flight of fresh flavours! Feeling nostalgic? Share a milkshake, batch of candy, or ice cream float and watch the world go by. Open every day in the summer!
125 Victory Ship Way #126, North Vancouver
With Vegan Options, Vegan, Dairy Free, and yep…Gluten Free!
Softie Co Vegan Ice Cream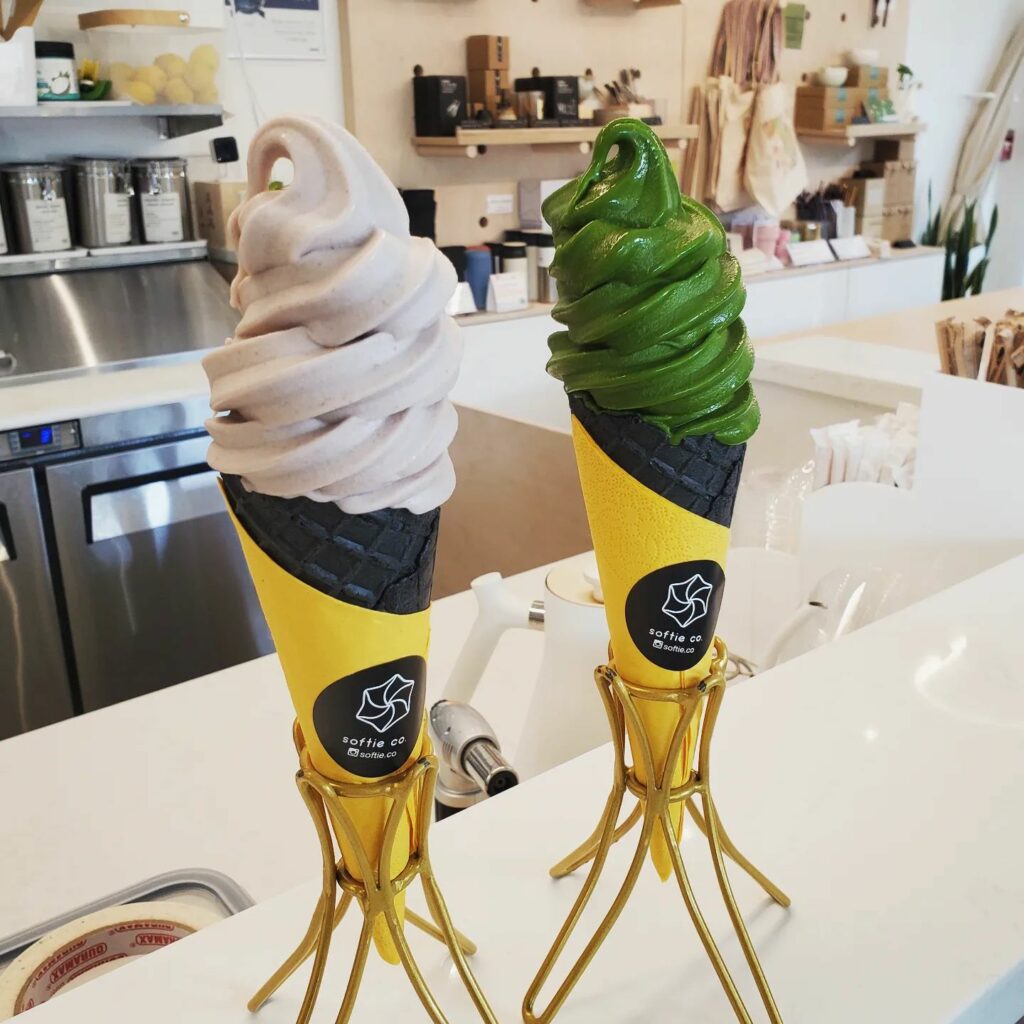 Whether you're a committed vegan or simply exploring dairy-free alternatives, Softie Co. has something to delight your palate. Each scoop of their vegan ice cream is a work of art, meticulously created using plant-based ingredients that pack a punch of flavour.

39 Kingsway, Vancouver, BC  (located in Whisk Matcha)
Rain or Shine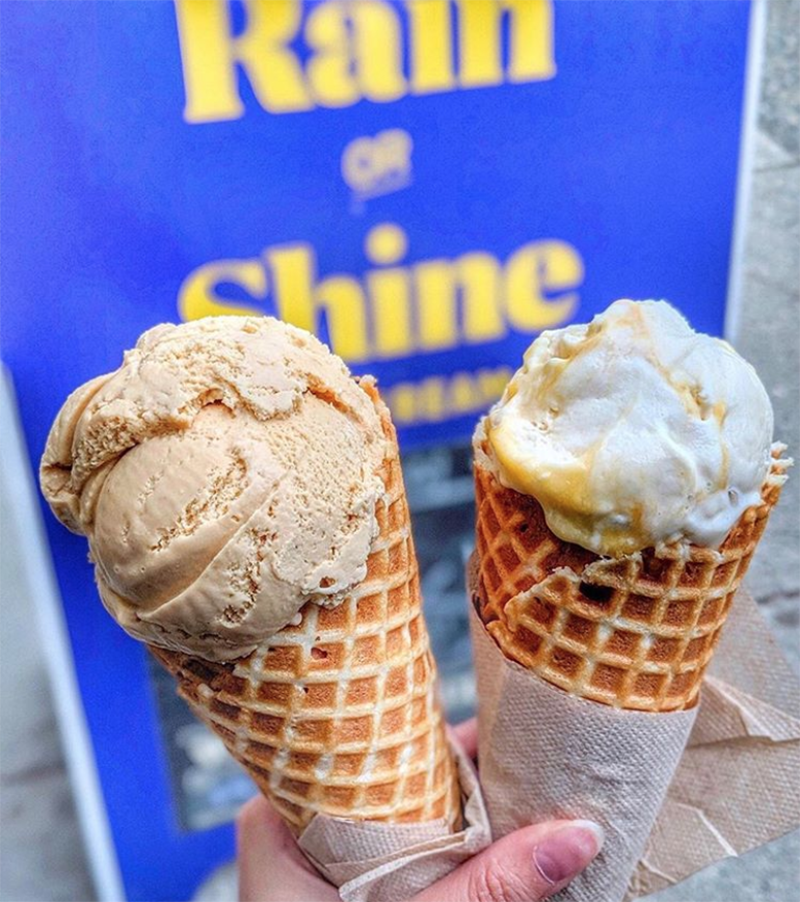 Fresh, natural, sustainable whole ingredients are what define this family-owned gem. By partnering with local suppliers, Rain or Shine creates unique flavours like Coffee Toffee (with freshly roasted JJ Bean espresso beans) or Blueberry Balsamic (with organic blueberries from Hazelmere Organics Farms in Surrey and balsamic vinegar from the Vancouver Olive Oil Company). Check out their vegan, gluten-free and egg-free options at any of their three locations!
3382 Cambie St, Vancouver
1926 W 4th Ave, Vancouver
6001 University Blvd, Vancouver
Earnest Ice Cream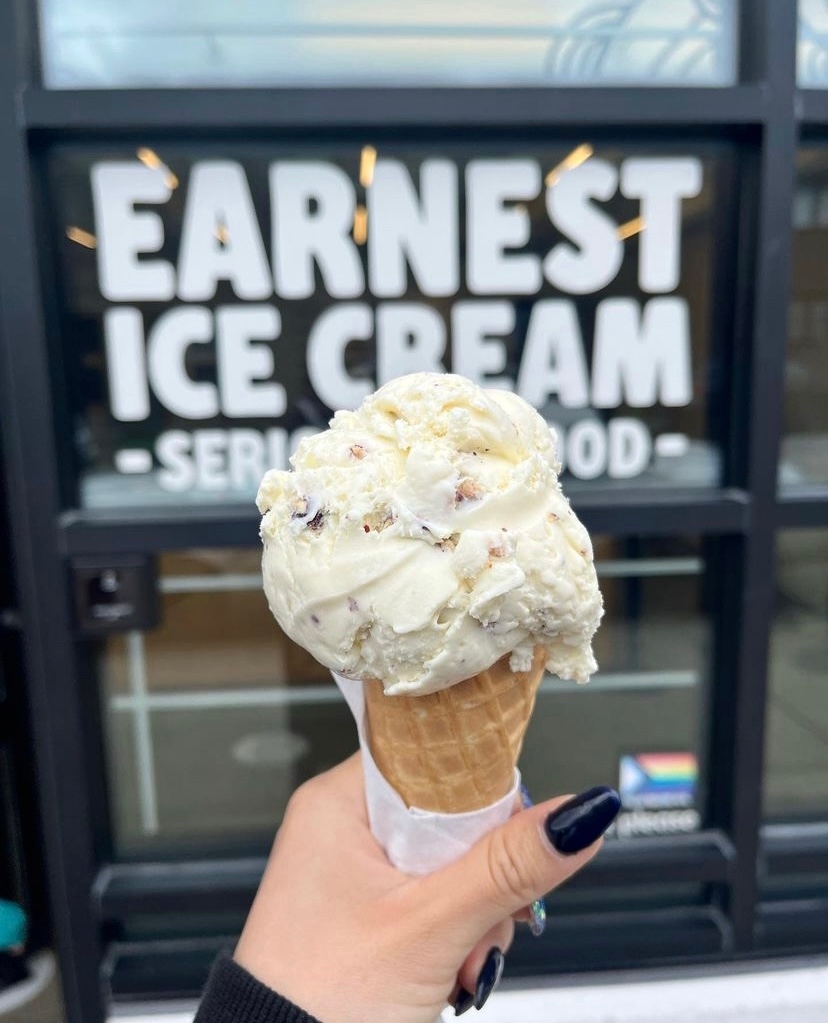 Legions of fans can't be wrong. And if they are, we don't wanna be right. The standard by which all artisanal ice cream is measured, Earnest Ice Cream is a must for ice cream fans. Local ingredients, insanely original combinations (as in the aforementioned), summer isn't complete without a visit to Earnest.
3992 Fraser St, Vancouver
1829 Quebec St, Vancouver
127 W 1st St, North Vancouver
Innocent Ice Cream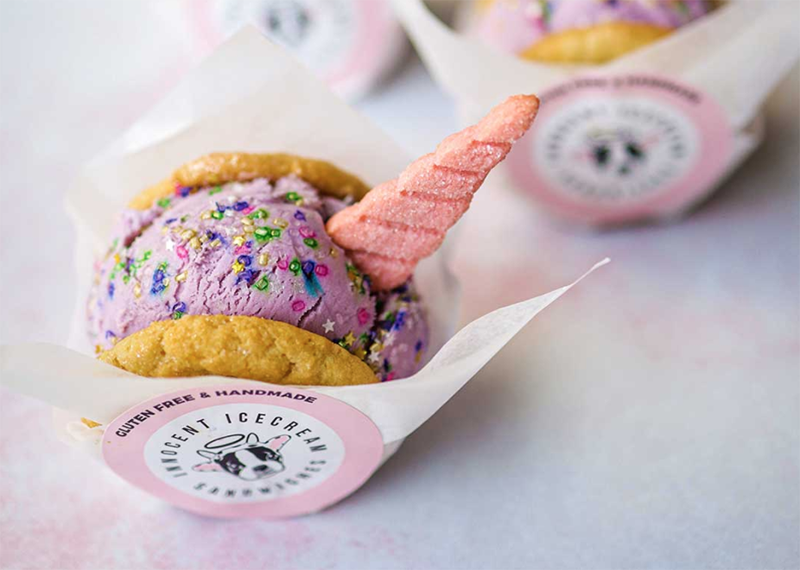 We love this adorable, gluten-free ice cream sandwich shop! Handmade, all natural flavours such as Coconut Rose, Chai, and Mystic, the Unicorn Ice Cream Sandwich (pictured) paired with non-dairy, egg-free cookies are a dream come true. Can't make up your mind? Order a flight of minis – perfect for kids and sharing. Located on Main Street, it's a convenient stop on your way to Queen Elizabeth Park or Nat Bailey Stadium.
4895 Main St, Vancouver
Say Hello Sweets!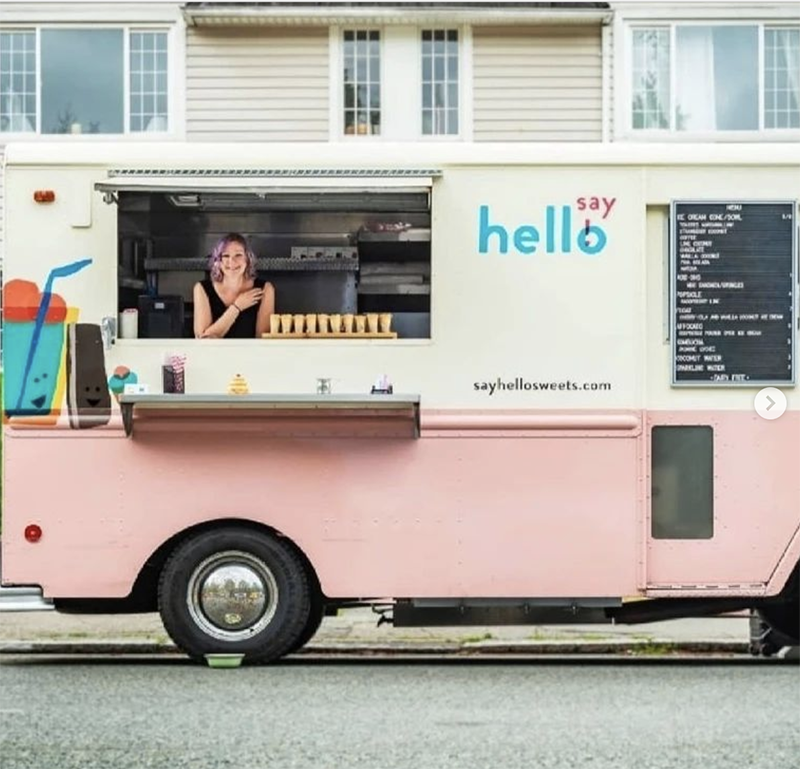 Possibly the cutest and best non-dairy ice cream in Vancouver. Lemon Squeezy, Mint to Be, Monkey's Uncle, Meet your Matcha – even the offerings have cute names. Make sure you check out their ice cream sandwich and ice cream cake section, too.
620 Quebec St, Vancouver
Honorable Mention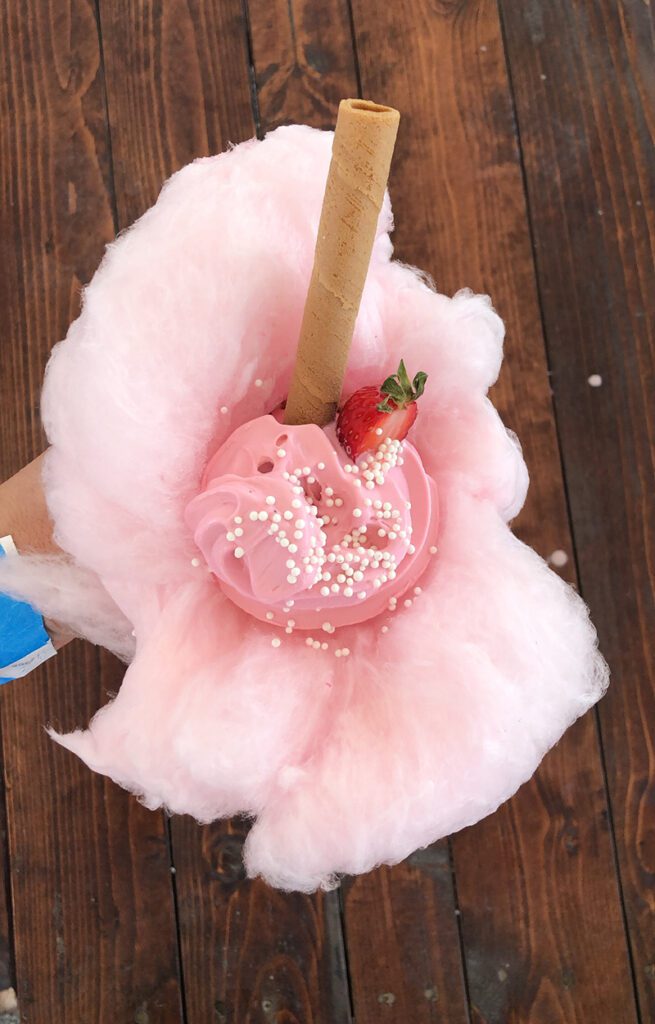 It's not shop but I can't pass up mentioning the Strawberry Cloud Ice Cream at Maan Farms. Get it while the season lasts.
Did we miss your favourite cold treat shop? Let us know or tag us at #vancouvermom so we can add it to our running list of must visit ice cream shops.
Kellie Diguangco
Kellie Diguangco is the Managing Editor for Vancouver Mom. She has over 18 years experience in arts, social media and content creation. She lives in East Vancouver with her four sons, and fluffy puppy. They enjoy stacks and stacks of books and drawing when they aren't out beach combing.