There are still three more weeks of summer and many family friendly spots have reopened around Vancouver with COVID-19 safety protocols in place. Here are six mostly outdoor activities you and the family can enjoy while staycationing.
Six cool family outings to take before the end of summer
Cycle past major public art works as part of the Bikennale
Hop on your bikes and ride past some of Vancouver's biennale public art pieces. Sign up at VBBIKE.ca and access routes to explore until August 30. New routes announced every Saturday, and their GPS app will guide you through this open air museum to local, global art, history and culture. There are prizes and great photo ops!
Check out the 2020 Vancouver Mural Festival
Check out the latest colourful mural additions to our cityscape at the 2020 Vancouver Mural Festival with 60 new murals in nine neighbourhoods over three weeks. Check out artists in action painting murals and other social distanced festivities. PS: 12-year-old artist Oakland Galbraith makes his debut as the fest's youngest ever artist!
Visit a flower field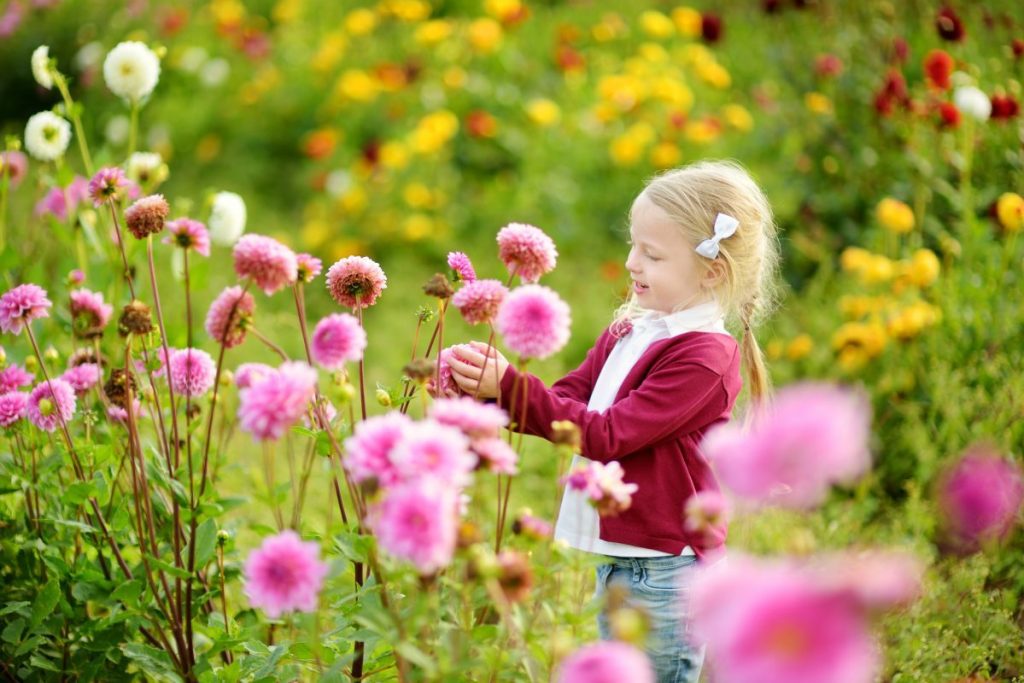 Fields of flowers are in full bloom all over Metro Vancouver and there are enough to blow up your 'gram this summer. Dahlias, wild flowers, and towering sunflowers – take your pick and snap 'em before they're gone.
Hike the High Knoll at Minnekhada
If you love hiking with a view, you need to check out Minnekhada. The views at the top of the High Knoll hike are stunning; it's quieter than other more popular hikes and totally doable with the kiddos. The varying elevations will keep them entertained and focused. Be sure to bring a snack or picnic lunch to enjoy at the top. If the high knoll is closed, be assured there are views and great places to stop all along the hike.
>> 6 things to do in Port Coquitlam
Head to the re-opened Burnaby Village Museum
This local fave and inexpensive go-to spot for families has finally reopened with protocols in place. See what schools and family life was like in Burnaby back in the day and walk away having learned something. There are lots of places to stop for a quick nibble, including as super cute ice cream parlour. Sadly the carousel is closed for the next little while due to COVID-19.
Check out Fort Langley

Explore the charming town of Fort Langley, located just a one-hour drive southeast of Vancouver. Explore the Fort Langley National Historic Site itself, a recreated historic village that includes a popular blacksmith, fur trading station and gold panning. The town also has bookstores, galleries, shops, cafes, an historic train station and a fun mural series perfect for the 'gram.
>> Fort Langley
Harriet Fancott
Harriet Fancott is the Editor and Social Media Manager for Vancouver Mom. She has over 20 years experience in the arts, tech and mom-based blogging arenas. She lives in East Vancouver with her husband and son where they enjoy exploring all that Vancouver has to offer from festivals and events to playgrounds and beaches to sushi and ice cream (although not together).