Six reasons to go to Port Coquitlam this summer
Have you visited Port Coquitlam AKA PoCo lately? It is one third of the TriCities community east of Vancouver, a few minutes off exit 44. We love coming to PoCo when we're looking for a little less city and a little more nature (not to mention less traffic). And the kids love exploring new and fun places too. We chose our favourite 6 – have you experienced any of these yet?
6 Things To Do In PoCo This Summer
Float down the Coquitlam River
Cool down with a float down Coquitlam River! The 9.8km long river is surrounded by numerous parks so it's easy to find a spot to start and end your float. Great for wading and pups are welcome too!
>> Five places to go in Coquitlam
Ninja OCR Vancity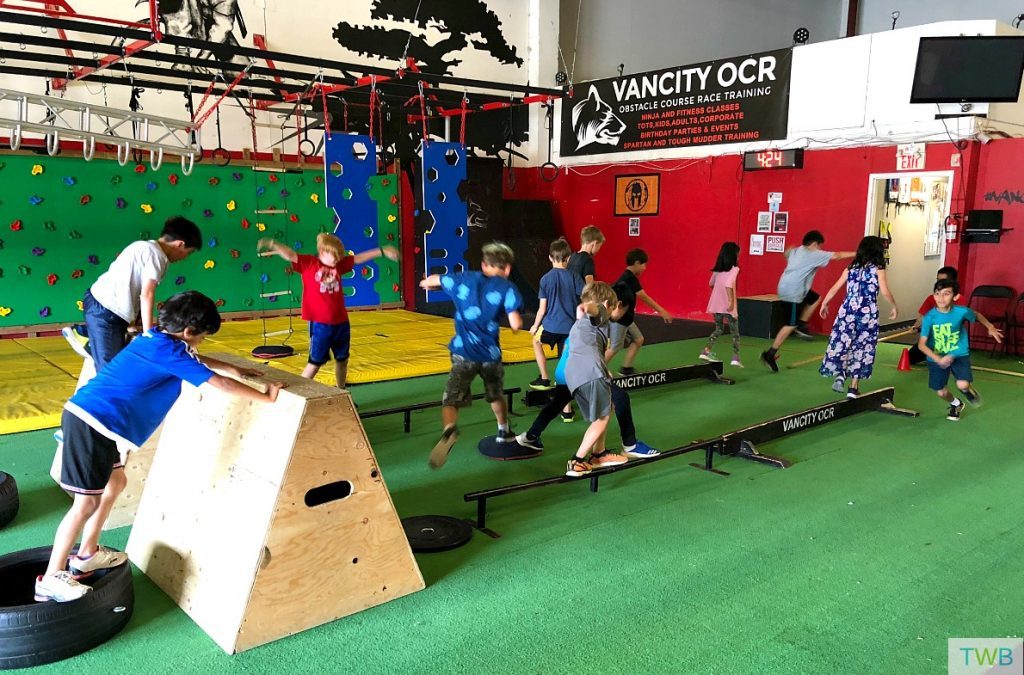 Trying to escape from the heat? Come play at Vancity OCR! Test and build your agility and 'Ninja' skills with obstacle courses. There are rings, balance beams, climbing wall (and more!) guaranteed to get you jumping high and thinking fast! How about a parents vs. kids battle?
>> Six places to parkour in the Lower Mainland
Lions Park
Lions Park underwent an extreme makeover not too long ago, and it's a big hit with families. There is a splash pad, zipline, gigantic playground, musical instruments, sand pit and more! There are plenty of shady areas for a picnic, or even better is when you score a picnic table! When the littles are ready for a change of scenery, the Coquitlam River is just a few steps away.
>> Million dollar playgrounds you must visit!
Warehouse Cafe
Enjoy your coffee guilt free when it's organic and locally sourced. This cute little cafe is full of goodies that do the body good. And they aren't short on variety – choose your favourite from their wall of organic, stoneground teas and coffees. Everything is sourced locally including their baked goods and sandwiches! Be sure to try the new Blue Magic Lemonade made from blue spirulina – a superfood. And of course, they love their customers, so snap a pic with their mural wall for a chance to be featured on their Instagram.
See Also
Colony Farm Regional Park
Go for a run, stroll or bike ride along the river at Colony Farm. You get views of the mountains and fields which is also home to over 200 species of birds. There are several trails available with varying degrees of intensity. As always, do not feed wildlife, be prepared with snacks, water and bring a friend! The trails are pup friendly.
High Knoll Minnekhada Regional Park
If you love hiking with a view, you need to check out Minnekhada! The views at the top of the High Knoll hike are incredible and much quieter than other more popular hikes. Totally doable with the kiddos. The varying elevations will keep them entertained and focused. Be sure to bring a snack or picnic lunch to enjoy at the top.
Reg Lok Von
The blogger behind Nourish Through Movement, Reg Von Lok writes about DIY and style, nourishment through movement and integrates it all with motherhood, family and life's curveballs. She lives live in the Metro Vancouver area with my husband and two girls.