COVID-19: Meal delivery services in Vancouver
Getting tired of making dinner now that you're home every night and dining out is no longer an option? Try one of these food delivery services that delivery everything from popcorn and slurpees to steak dinner or ramen noodles. Take a load off once a week (or more) and let someone bring hot (or cold), delicious, ready-to-eat food right to your door.
Five meal delivery services in Vancouver
SkipTheDishes
SkipTheDishes makes ordering in easy. Head to their website or download the app, type in your address and a list of restaurants in your area will pop up. Each option will tell you how long delivery will take and what the delivery fee is. The best part? They'll even send plastic cutlery with the order so you can "skip the dishes." And they even have some liquor stores on their delivery list.
Uber Eats
Uber Eats will satisfy any craving you have by delivering whatever you desire right to your door. When ordering online or through their app, you can scroll through restaurants in your area and also see restaurant ratings. Uber Eats (in normal times) will even deliver move theatre popcorn to your home from the nearest Cineplex location, taking movie night to the next level!
>> Uber Eats
Doordash
With your favourite restaurants at your fingertips, you can experience a world of food with Doordash. Their website and app show you restaurants in your area, their delivery time, delivery fee and even restaurant ratings.
>> Doordash
Foodee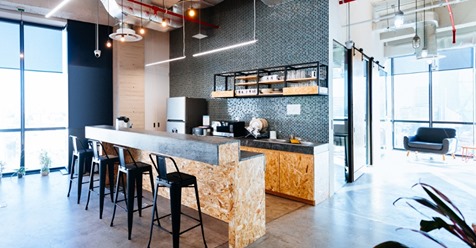 Foodee is a premium corporate meal delivery service, serving areas of Vancouver and Burnaby. You can order every day, weekly, a few times a month or on special occasions, like office holiday parties. You decide what you want to spend per person (from less than $10 to more than $20). You can decide whether you want to order individually or as a group and you can even choose how your food is served (individually wrapped, grouped together or family style).
>> Foodee
Foodora – No longer operating in Canada
From slurpees and sushi to burgers and bubble tea and even LCBO orders, Foodora will deliver it right to your door. Their website and app show special offers and popular restaurants in your neighbourhood and they highlight restaurants offering free delivery. Foodora will even help you with your holiday get-togethers by compiling a list of the best places to order holiday trays and platters for delivery in the downtown area.
>> Foodora
Amy Beeman
Amy Beeman has been working in morning radio for almost 20 years, first in her hometown of Prince George and now for 94.5 Virgin Radio with Jonny, Holly & Nira. Her interests include running half marathons, dancing in her kitchen, napping, blogging at According to Amy, and going on adventures with her twins, Lucy and Sam, and her son Stanley. Amy loves seeing the world through their eyes.