Best of Vancouver: Chocolate Shop Nominations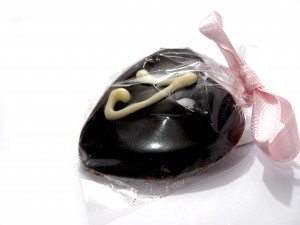 Happy Valentine's Day! We hope that you're having a lovely day, filled with all the things that make you happy. For many Vancouver moms, chocolate is on the list of things that make us happy. In fact, it's probably somewhere near the top. There are good reasons for this. Of course, chocolate is delicious. It's also reputed to be a natural aphrodisiac. Plus, it contains all sorts of good things. Dark chocolate, especially, is high in antioxidants, as well as having proven benefits to your blood pressure and brain function. Is it any wonder so many of us love chocolate? It seems only natural, then, that today of all days we would launch our next Best of Vancouver search, and this time we're on the hunt for the best chocolate shop in the city.
Chocolate Shop Search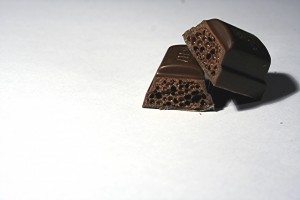 What makes a great chocolate shop? Is it the variety of the chocolate, the quality of the chocolate, the perfectly-packed gift boxes, the way that they offer your kids a little something extra? There are many things that keep us coming back to our favourite chocolatiers for more. In order to win the Best of Vancouver title, a chocolate shop needs all of that and more – it needs an indefinable something extra, kind of like chocolate itself. It's not enough to say that chocolate is good. Chocolate is in a class by itself. The same holds true for a fabulous chocolate shop.
This is where you come in. As Vancouver moms you're the experts on this city. We want you to tell us about your favourite chocolate shop. Or, if you can't pick just one, tell us about all of them! We'll compile a list of your nominations, and then open it up to voting. Only one chocolate shop can earn the Best of Vancouver title, and we need your help to choose it!
Nominate Your Favourite Chocolate Shop for Best of Vancouver
Here's how to nominate your favourite chocolate shop for our Best of Vancouver search:
Leave a comment at the bottom of this article.
Leave us a comment on Facebook – www.facebook.com/VancouverMom
Tweet us @vancouver_mom, and use the hashtag #VMchocolate.
Tag us on Instagram @vancouver_mom, and use the hashtag #VMchocolate.
[/ordered_list]
Now it's time to get nominating! Tell us – where are your favourite chocolate shops in Vancouver?
Amber Strocel
Amber Strocel is a writer, aspiring math teacher, suburbanite, wife and mom of two. She believes in the power of the Internet to connect people, and she believes that numbers are the poetry of the universe. You can often find her knitting, sewing, volunteering, working in her garden, and sneaking chocolate when no one's looking. She blogs at Strocel.com and shares her photos on Instagram as @AmberStrocel.