There are so many incredible playgrounds in Metro Vancouver. If you're up for a short drive out of the city there are many hidden gems to visit. The city of Surrey is booming and has so many young families — and some of the best playgrounds around. Whether you're local or looking to make the drive, we have a playground that is just right for you. 
Our top Picks for Playgrounds in Surrey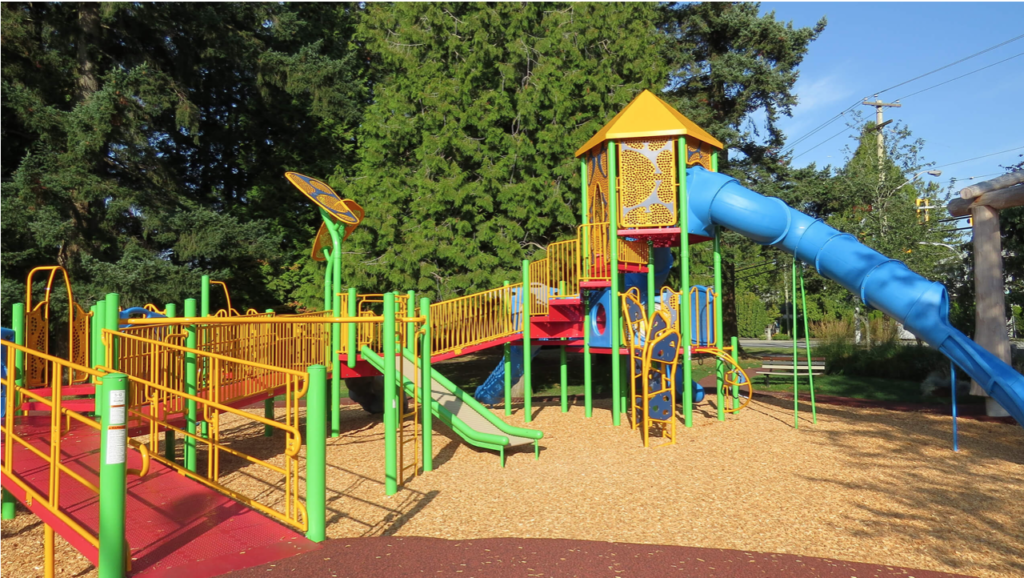 Accessible Playgrounds in Surrey
Generations Playground
14600 North Bluff Road, White Rock
One of the absolute BEST places to visit is Generations Playground. This playground is located in South Surrey. It is labeled as 'inclusive' which means it is fun for all abilities and all ages. Those who use personal devices such as wheelchairs or walkers will be able to use this space. 
Additionally, this playground was funded by the City of Whiterock and the Peace Arch Hospital to promote happy and healthy communities. 
Lastly, it has an incredible bucket zipline, huge climbing structures, numerous slides, a climbing carousel and so much more. 
Unwin Park
13313 68 Avenue, Surrey
This playground is absolutely phenomenal. It is 12,000-square-feet and is built to be universally accessible. It was built in partnership between the Canadian Tire Jumpstart Charities, the City of Surrey and Jumpstart. This is part of the Charity's 'Play Finds A Way' movement, which focuses on removing accessibility barriers to sport and play. It is a fun place for all and a truly beautiful structure. 
There are tons of fun ramps, climbing structures, slides and so much more. This is definitely a great playground to visit for kids who like to move.  
Playgrounds in Surrey That we Love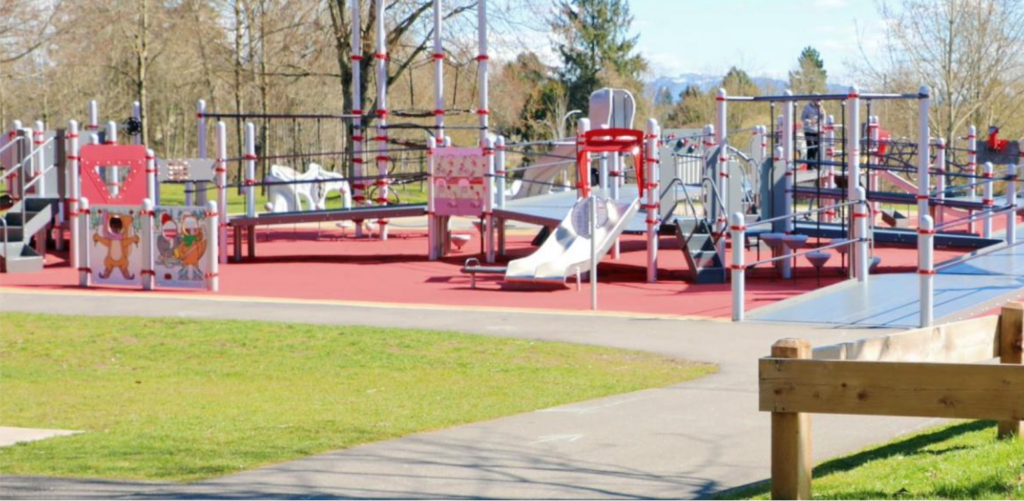 Redwood Park
17900 20 Ave, Surrey
This playground is an incredible option located in South Surrey. There are two separate play structures. One is a tall structure which is perfect for bigger kids. The other is small and has a short slide which is perfect for littles to explore. 
There are also digger toys, a large climbing carousel and many more things to enjoy. 
Insider tip: There is a magical fairy forest nearby! This is a beautiful area where trees and paths are covered with hundreds of tiny little wooden houses. It is definitely a magical experience.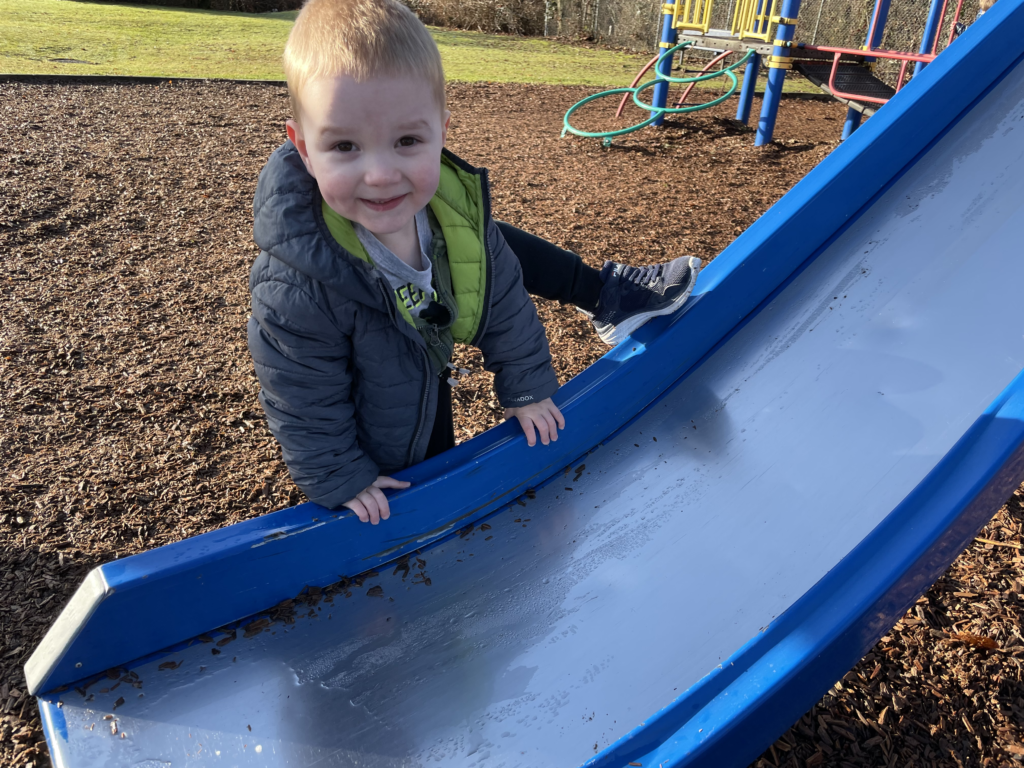 West Newton Community Park
13008 59 Ave, Surrey
This playground has a crisp futuristic vibe. There is everything from climbing structures, slides, swings and even a yellow structure with double slides that are perfect for racing down. 
Bose Forest Park
6203 164 Street, Surrey
This playground has a beautiful natural feel. Situated against a stunning forested area this is a must visit for you and your kids this year. There are a lot of rope climbing areas, a swinging bridge, wood pieces to climb on and so much more. 
Edgewood Park
2284 165 Street, Surrey
This playground has tons of fun and exciting features. One of the most unique features are the slides built into the hillside. There are lots of swings, natural wood climbing structures, boulders for climbing and a stand-up teeter totter! This playground is like no other — your kids will absolutely love it. 
Favourite Playgrounds for Under Five's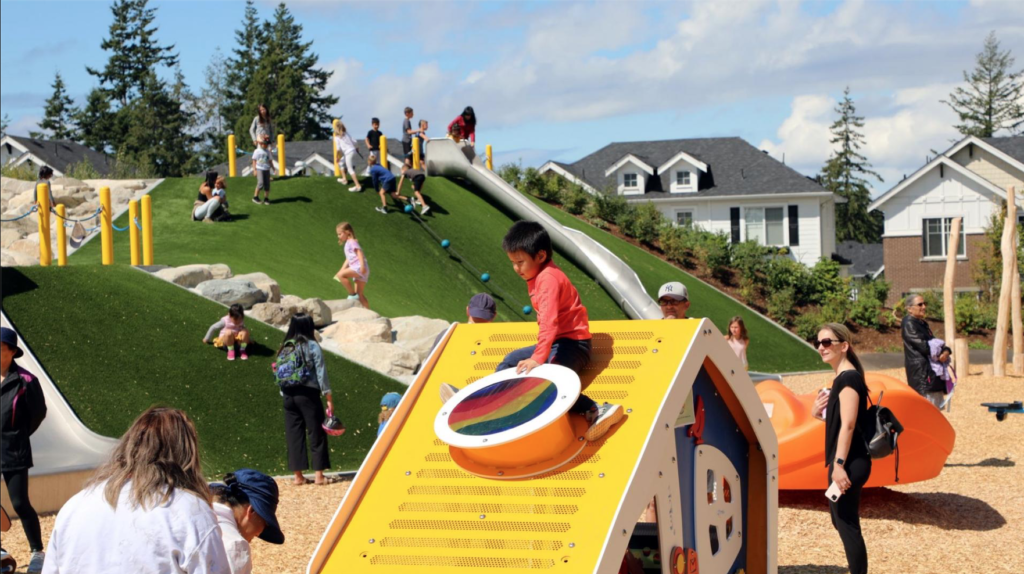 Port Kells Park *Hidden gem for Tiny Tots!*
19340 88 Ave, Surrey
This playground is tucked away far from the road and is perfect for younger children. There are some climbing structures for older kids and teeter-toters, but this spot is a dream for the littlest ones. The main play structure is pretty small and the slide is just right for those working on their bravery. There are also several rocking toys for kids to enjoy. 
Don Christian Park
6220 184 Street, Surrey
This park is a little smaller than those listed above, but it is still a very fun spot to visit if you're looking for a local outing. Climbing structures, slides, swings, and so much more. This is the perfect place for your adventurous toddlers. 

>>Baby Guide: 3 Perfect Outings To Take With Baby

Favourite all Ages Playgrounds in Surrey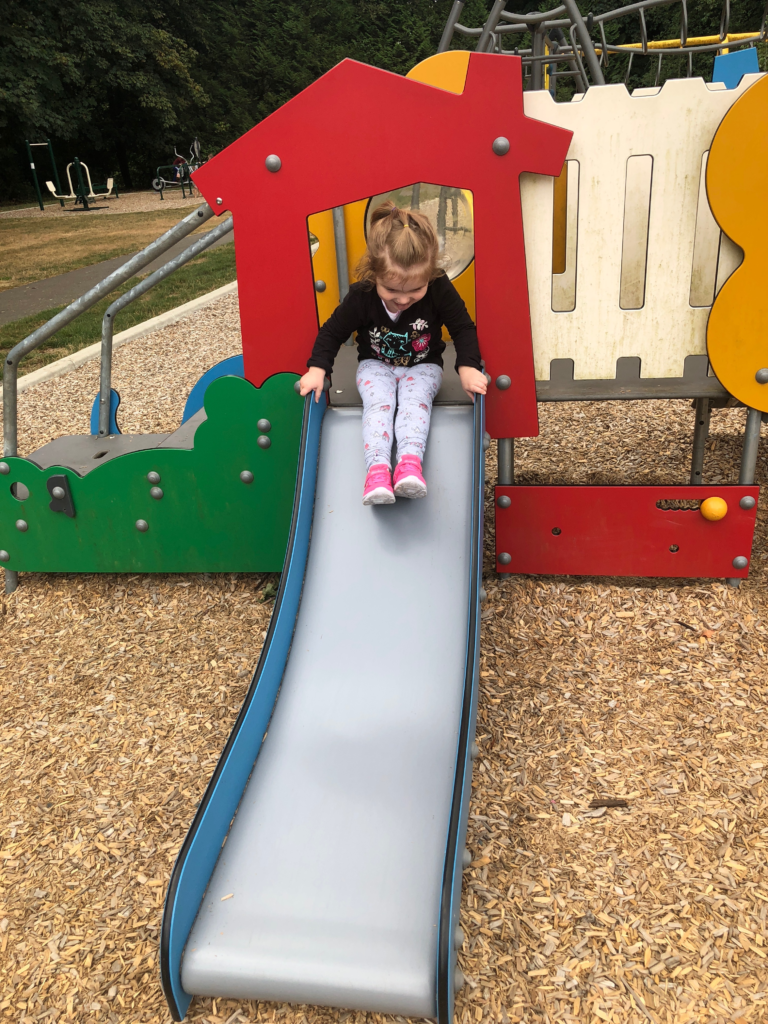 Blumsen Park
15473 34 Avenue, Surrey
This is such a great playground located in Surrey suited for all ages. There is a big rope climbing structure which is fun for older kids as well as a huge play area with climbing features and a tall slide. There is also a smaller brightly coloured play area for younger kids to enjoy. 
Dufferin Park
17355 – 2 Avenue, Surrey
This playground is also great for all ages. It has a climbing structure for bigger kids and a super fun train for kids of all ages. There are also swings for both little kids and older ones. This is definitely a must visit this year! 

>> Million Dollar Playground You Must Visit 
For your chance to be featured on our instagram page tag @Vancouver_mom in all of your playground fun in Metro 
Kera Skocylas
Kera is a full-time mom with three kids. She lives in the suburbs of Vancouver and recently started Kids Cuddles Coffee, a 'mommy-news' blog. She loves going on adventures with her kids all over the Lower Mainland. She has a passion for writing and the news. Before becoming a mom she worked at CBC radio and at a local newspaper. Follow her on Instagram @kidscuddlescoffee