Hip, hip, hop, hooray – springtime, cherry blossoms, Easter bunnies and events are finally here! Whether you're looking for Easter themed celebrations, or just want to get out of the house during the upcoming Easter long weekend, this list is for you. Keep checking back as we update this great list of things happening throughout Greater Vancouver!
Easter Underground Tour at the Britannia Mine Museum
April 7, 8, 9 & 10, 2022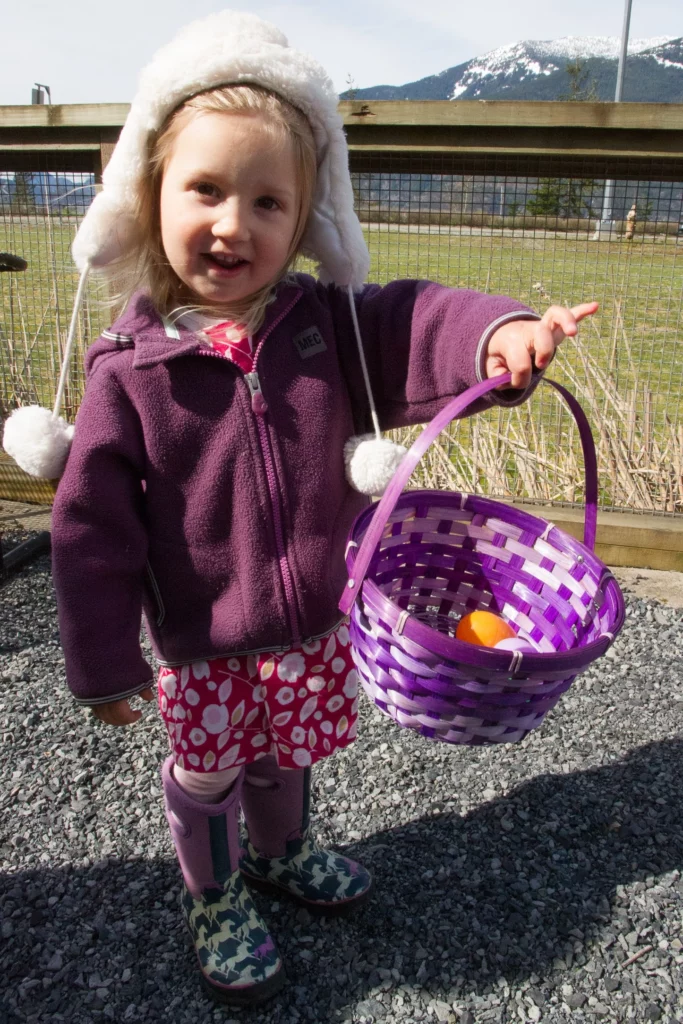 Is your kid all about rocks, gems and stones? For the people who worked in Britannia's mine, every day was like an Easter egg hunt with all they would find! Learn about the tools miners used and the treasures they found by visiting the Museum for a special Easter underground tour and celebration.. 
Event tickets include a special seasonal underground tour and access to the BOOM! Experience in the historic Mill. After the guided experience, kids can complete a self-led scavenger hunt with your help. Successful scavengers who successfully find all of the mineral clues on site can earn a special geological prize.

Advance bookings for this Easter event are strongly recommended.

>> Easter Underground Tour at the Britannia Mine Museum 

Baby Animal Easter Days at Maan Farms
April 7,8,9, & 10, 2023
9:30am-4pm 
Maan Farms at 790 McKenzie Rd., Abbotsford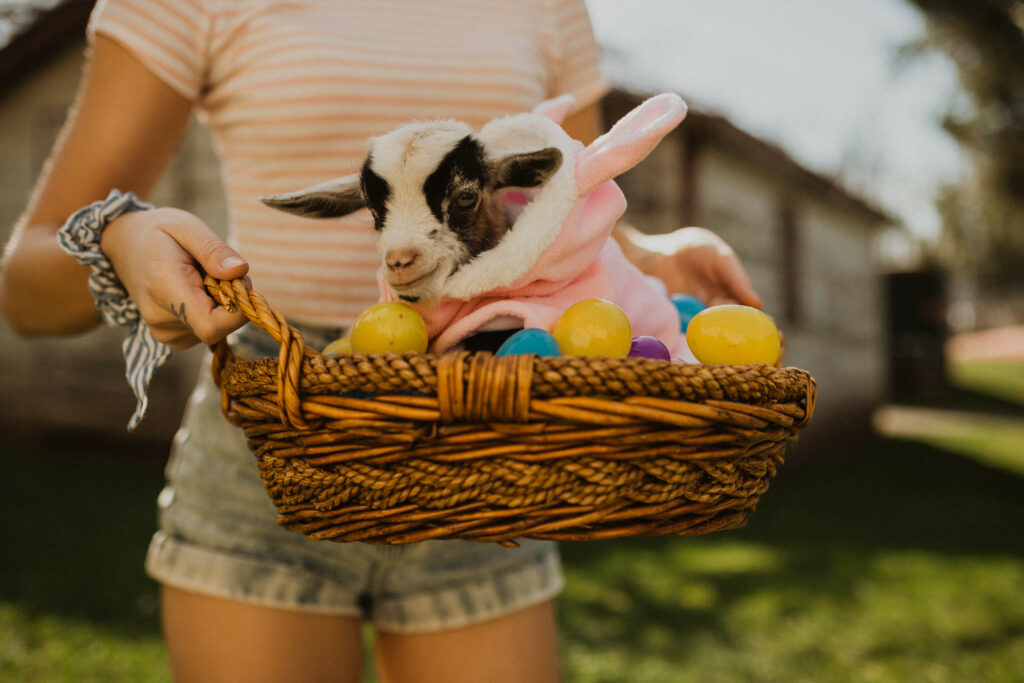 Maan Farms will be delivering an Easter event that has it all! Baby Animal Easter Days (or BAE Days) are all about the kids and family friendly farm time with a seasonal twist. Each ticket includes access to storytelling, interactive time with the baby animals (bunnies, ducklings, chicks, calves, goats and pigs!), an Easter egg hunt, a visit from the Easter Bunny and admission to all seven attractions at Barnyard Adventureland. There is delicious food and special treats on site for purchase including carrot cake, mini donuts, egg-cellent ice cream and savoury dishes like chickpea and butter chicken rice bowls too. Support local when you come out for this family favourite Easter event on the farm!  
VIP ticket holders extra benefits include animal food for feeding, six mini donuts (for humans!), one glass of Maan Farm's berry wine or non alcoholic strawberry lemonade, and a 'comeback pass' with a savings of $16.00 per ticket.
>> Get Tickets for The Easter Egg Hunt at Maan Farms 
Easterfest at Taves Family Farms
April 7th to 10th, 2023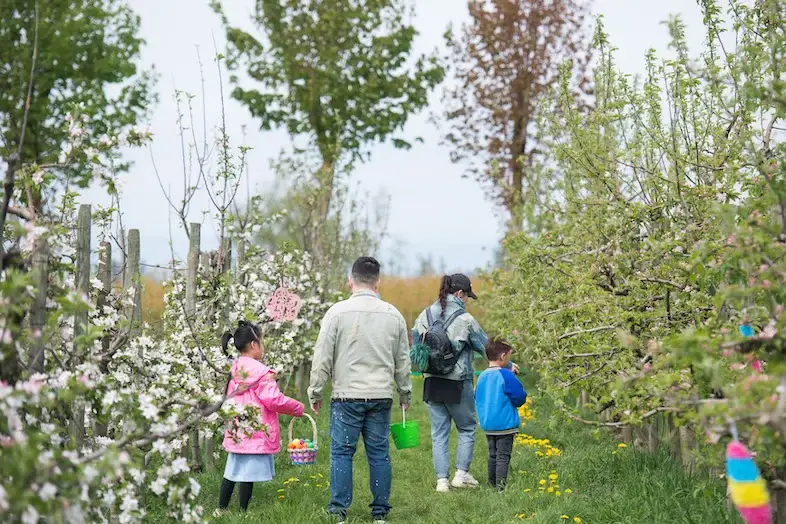 Come enjoy Easter at Taves Family Farms this long weekend! With farm activities, peddle carts, jumping pillows and a petting barn, this is sure to be a memorable stop for the whole family. Start your adventure with a hay ride down to the Bunny Trail to embark on an Easter egg hunt and keep your eyes open for an egg-stra special egg along the way.
>>Get tickets here
Annual Big Easter Run
April 8th at 1pm 3941 Point Grey Road, Vancouver
Jericho Beach park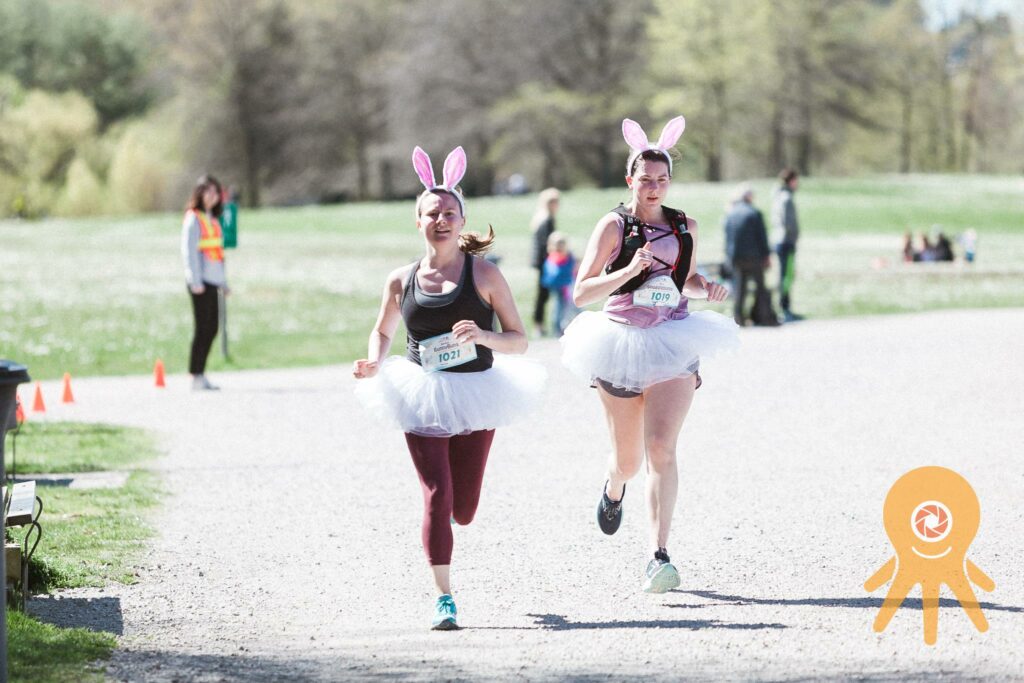 Spring time is a great time to get outside. The hoppiest run of the year returns for kids and adults alike at Jericho Beach Park in Vancouver! This holiday themed run and Easter event offers something for every age and stage. Catch local sightings of bunnies as you run or hop your way along the picturesque Jericho Beach Park route.

Enjoy tunes from a local DJ, participate in an egg hunt (1-3km participants only) or pick up something special from one of the local vendors on site. Choose from a 1km Little Bunny Run / Walk (1pm) or the 5km/10km Big Bunny Run /Walk (2pm). Bunny ears and springtime fashion welcomed for this egg-citing event! 
*Pet and stroller friendly
>> Sign up for the bunny run and egg hunt here.
Renee Janzen
A connector by nature, Renee loves to bring people together and is fueled by thoughtful conversations, family style meals and perfecting details. Hikes for the views, thinks variety is the spice of life, and is always up for an adventure with her husband and their two young daughters. A fulltime marketer by day, Renee recently moved back to the North Shore where you can find her busy with work Zoom calls, home renos, and enjoying the great outdoors with her family.