VM Picks: Summer Bucket List, a Q&A with Arts Whistler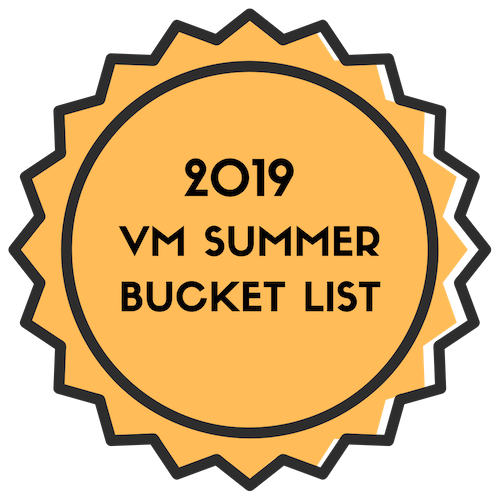 Looking for a great summer outing that's sure to please the whole family? Head down the Sea to Sky Highway and visit the Whistler Children's Festival. We wanted to find out more about this vibrant fest so we chatted with Laura Walker, Communications Specialist at Arts Whistler
---
Give us a brief description of what you are all about.
Whistler Children's Festival is wonderful chance for your family to explore a weekend wonderland of outdoor arts and crafts, and captivating performances including theatre, dance and live music. Engage in dozens of hands-on activities and experiences sure to inspire creativity and spark imagination for everyone in the family. It will light up your little ones' faces, and it's the perfect excuse to visit family-friendly Whistler.

What are three cool things kids (or families) can do there this summer?
Explore the Whistler Children's Festival of course! Enjoy a flurry of bright costumes, lots of laughter, and creative expression at Whistler Olympic Plaza, July 5-7. The whole family can wander the festival and enjoy an array of interactive activities and colourful and lively performances.  
Enjoy the peak of summer activities in Whistler for the entire family. Venture into the alpine, for family friendly hiking, ride the Peak 2 Peak gondola, cross the Cloudraker Skybridge and indulge in a Mountain Top Summer Feast on the Roundhouse patio.
Explore the Whistler Valley, walk or ride the Valley Trail with the whole family and visit multiple lakes for a picnic or a swim. Walk through ancient cedar forests, dare to try ziplining, tour playgrounds, play mini golf and more! Take in some scenic walks to see cultural stops, a multimedia night walk at Vallea Lumina, or visit the Squamish Lil'wat Cultural Centre. Wander and indulge at the Whistler Farmers Market, and have tons of fun at The Family Adventure Zone in the Upper Village.
Tips & tricks for your time at the Whistler Children's Festival
How should families prepare for their time there?
You can plan your entire stay and purchase your festival entry online, or you can purchase at the event. Pack your dancing shoes, and be ready for all kinds of colourful expression, arts and crafts and engaging performances. Bring your stroller or bikes for a family adventure to Lost Lake for a picnic and a swim. Be prepared to fill your days in the great outdoors, and dress for all types of weather – pack a sunhat, a light jacket, comfortable play clothes and sturdy footwear. Book early to find accommodation to suit you – staying close by can mean a short walk to the festival, or outside of the village, you can still enjoy free transit all weekend. Extend your weekend and take advantage of midweek deals, and enjoy quieter travel times.

I wish it was the Whistler Children's Festival every weekend!

Catrin Hayes, age 3, from Vancouver.
Why should everyone put you on their summer bucket list?
Whistler Children's Festival brings everything you love about summer and family fun in Whistler together in one stay. Indulge in all that the summer has to offer, with a variety of creative, cultural, and outdoor experiences and celebrate the energy of family fun in the mountains. Only two hours from Vancouver, you can make the most of your time when you extend your weekend or indulge in a midweek stay.
This post is sponsored by Tourism Whistler


The Whistler Children's Festival returns to Whistler Olympic Plaza July 5-7, 2019 with a mix of arts focused programming and workshops for children of all ages. This event is produced by Arts Whistler.
Follow and share: @GoWhistler #OnlyInWhistler
Top Banner Photo credit: Rebecca Robbins Photography
Harriet Fancott
Harriet Fancott is the Editor and Social Media Manager for Vancouver Mom. She has over 20 years experience in the arts, tech and mom-based blogging arenas. She lives in East Vancouver with her husband and son where they enjoy exploring all that Vancouver has to offer from festivals and events to playgrounds and beaches to sushi and ice cream (although not together).