2013 Top 30 Vancouver Mom Bloggers: 19-24
In early May we asked you to nominate your favourite Vancouver mom blog for our fourth annual Top 30 Vancouver Mom Bloggers contest. You came through with over 240 nominations, naming more than 60 fabulous Vancouver-area mom bloggers. We reviewed them, we visited the blogs, and we deliberated over our decisions. It wasn't easy, but we've narrowed it down to just 30. We believe you'll be just as impressed as we are by the strength of the writing and the diversity of topics coming from these bloggers. This week we'll be presenting the 2013 Top 30 Vancouver Mom Bloggers to you, in no particular order. Today we're happy to share our fourth – and penultimate – set of six.
Top 30 Vancouver Mom Bloggers: 19-24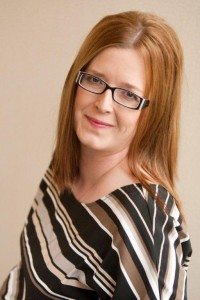 Danielle Christopher began her writing journey as a legacy to leave behind for her children in case she had the same fate as her mother. Her mom died of cancer when she was ten years old. When her first daughter was but a few months old, Danielle wrote two children's books about her elder cat, Harley. She was concerned that her newborn would not get to know him. After her second daughter was born, Danielle learned about the Momoir Project. Within a few months of taking classes, Danielle was published on The Momoir Project site as well as The Yummy Mummy Club. The inspiration drove her to write more about being a Motherless Mom as she could not find much out there on the subject. Since then she has been a speaker at many conferences, had her story published in a few anthologies, met The Wiggles and interviewed Nia Vardalos for her personal blog. Danielle has expanded her website to Autism awareness ever since her youngest was diagnosed with ASD at the age of three. Born in Vancouver, Danielle now lives with her family in Langley, and is grateful for the 100-mile-diet as there are many wineries from her doorstep. She is a Twitter-a-holic and you can find her anytime at @motherlessmom or @DanielleASigne.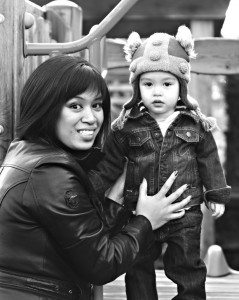 Melissa is a wife, mommy of one little boy, a neonatal intensive care nurse, and thyroid cancer survivor. She sees the brighter side of things when life is dark and gloomy. KeenMommy.com is a blog that delves into the her life as she is faced with her thirdrd battle with papillary thyroid cancer. She decided to start this blog to not only facilitate her healing process, but also allow her to share her story with the world around her. KeenMommy.com">Keenmommy.com is an open door invitation for you to witness her journey through motherhood, married life, her nursing career and her current fight against this disease. Not everyday can be peachy but this Keen mommy manages to find a way to smile. Cancer has shown its ugly side to the world, but this time it's picked a fight with the wrong mama!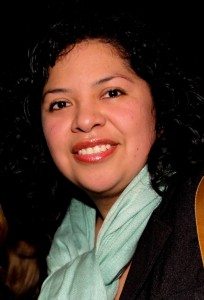 Karina Eva is a sincere, hardworking, enthusiastic mom of two, pouring her heart, mind and soul into her young family and her business. She is a Zumba lover and a social media enthusiast and that is where you can find her @karina_Eva. Karina immigrated to Canada from Mexico 11 years ago. Her dream was to make something of herself and someday own her own successful business. After a few years of working in the information technology field to improve her English skills, she bought a ticket and came to Canada as an international student, she worked as a nanny, she volunteered as a customer service and technical support representative for small businesses and churches. She met many people along the way and she fell in love with Vancouver. In 2006 she married her husband, in 2008 she became a permanent resident. In 2009 she founded Amando Natural Stone where she collaborates with construction, interior design and architecture professionals to create distinctive living/working spaces by supplying exclusive, custom architectural natural stone work. She found a way to leverage her bilingual skills, computers skills and relationships, and to express her tremendous gratitude for her two homes, Mexico and Canada. Today she is part of the Canadian Construction Women communications committee. Her blog – Not Written in Stone with Karina Eva – is an opportunity to share construction news; tips, ideas, trends and advice from professionals in the interior/landscape design and architecture industry and herself. She also shares the why and how of the work Amando Natural Stone does and her journey as an entrepreneur.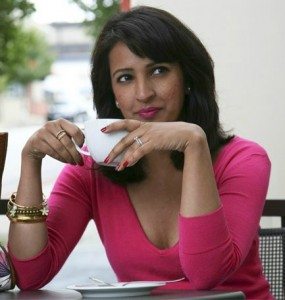 Raj Thandhi is a work at home mom, freelance writer, social (media) butterfly, and wanna-be movie star. In February 2011 she started Pink Chai Style to get out of a style slump; what resulted was a love affair with fashion, DIY's and tea parties for one. A girly-girl at heart, this mom's personal style ranges from tutus and sparkles to vintage inspired pieces, but she's on a quest to show other moms how to be practical and fashionable without breaking the bank. These days Raj is living on a latte budget and dreaming about pink champagne and pretty little baubles (anything in a box from Tiffany's would work). When she's not hiding behind her laptop you can find her sewing or DIYing at her kitchen table, most likely covered in hot glue and glitter!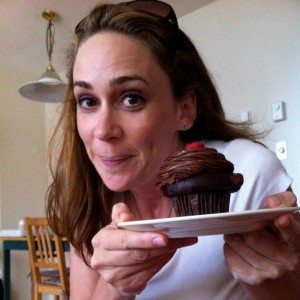 Rebecca Coleman is a writer, marketing and social media strategist and an Instructor of Social Media Marketing at BCIT. She started her main blog, The Art of the Business, which is a marketing/social media blog, five years ago, and more recently, a recipe blog called Cooking By Laptop. She also writes about food for Vancity Buzz. Rebecca has written three books on social media marketing, has a (somewhat manageable) coffee addiction, and a (questionably manageable) shoe addiction. She is solo-parenting the world's greatest 9-yr-old, Michael, lives in Downtown Vancouver, loves mucking about in the kitchen and her "pot" garden, yoga, writing, and her dSLR. You can follow her @rebeccacoleman.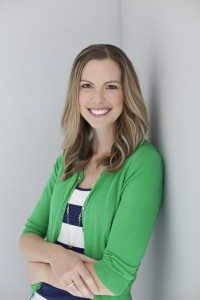 Nikki Scott is the mom of two busy little boys, a runner, blogger and lover of fries. Eight years ago her life was forever changed after being traumatically injured in a car accident leaving her with a crushed spine, multiple injuries to her chest and back and the grim prognosis that she'd always be in too much pain to ever be active again. After multiple surgeries, years of physical therapy, chronic pain and the loss of her engineering career she decided it was time to find something to bring some enjoyment and confidence back into her life – Nikki wanted to run. She has shared her running journey on her blog Slow is the New Fast from the very first step and through every success and failure along the way. Nikki found that through sharing her story she was both motivated to work harder and could help inspire others to do the same – her blog became as much a part of her journey as the running itself. Along the way, Nikki has completed countless half and full marathons, run through back-to-back pregnancies and is currently training for her first ultra marathon all while finding and writing her way through the exciting and overwhelming first years of parenthood.
Amber Strocel
Amber Strocel is a writer, aspiring math teacher, suburbanite, wife and mom of two. She believes in the power of the Internet to connect people, and she believes that numbers are the poetry of the universe. You can often find her knitting, sewing, volunteering, working in her garden, and sneaking chocolate when no one's looking. She blogs at Strocel.com and shares her photos on Instagram as @AmberStrocel.