10 must-do summer activities for your summer bucket-list
Summer has begun, and the weather is finally catching up just in time to get out and create memories. Do you make a bucket list of things to do? If you've never made a bucket list or need some ideas for activities, we have a round-up 10 must-do summer activities to kick start your summer fun here in Metro Vancouver.
Summer fun all around Metro Vancouver
1. Visit the Totem Poles at Stanley Park
There are so many fun things to do in Stanley park, including playgrounds, parks, the seawall, the Stanley Park Train and so much more. One of the must-visit spots in the park is the totem poles located at Brockton Point.
1166 Stanley Park Drive, Vancouver
2. Take a trip on the Aquabus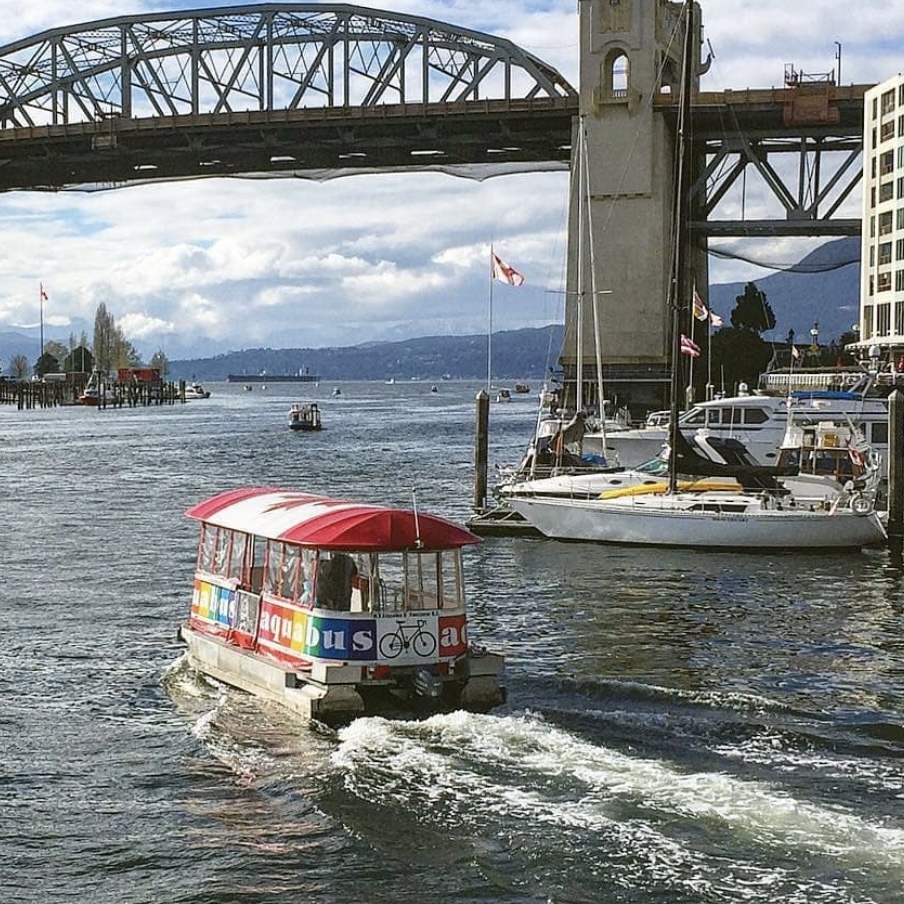 This is such a fun activity to do with your kids. The Aquabus's travels up and down False Creek, making stops every 15 minutes. There are many spots to visit on the Aquabus, including Granville Island which is a super fun place to explore with your children.
>> The Aquabus
3. Spend the day at Playland or the PNE
There are so many fun rides to go on, games to play and yummy treats to try. There is so much fun for all ages! Playland is open from from June 11 – Sept 11, 2021 and the PNE will be running from August 21 – Sept 6, 2021.
>> The PNE
4. Otter Co-op Outdoor Experience
This is the ultimate water park! Located in Aldergrove there are several pools, a wave pool, the Canyon Creek river, water slides and so much more. This is definitely a memorable activity for your kids this summer.
27032 Fraser Hwy, Aldergrove
5. The Eagle Coaster ride
If you're looking for something more adventurous this is the perfect activity for you. The Eagle Coaster is the longest mountain coaster in Canada. It reaches speeds of up to 40 km per hour. The track is over 1700 metres with 279 meters of vertical drop. Passengers can cornrow their own speed.
This activity is suitable for kids 3 and up. To ride with an adult passengers must be ages 3 to 8 and a minimum of 96cm (3′ 2″) tall. To ride alone passengers must be 8 years or older and 4'1" or taller.
Address: 6000 Cypress Bowl Road, West Vancouver BC
6. Enjoy Second Beach Pool
One of the most beautiful pools in Vancouver is Second Beach Pool. It has the absolute perfect backdrop by the ocean and us only a few steps from Second Beach (and an great playground). This pool is heated and has a sloped entry (and a little slide), perfect for young kids. There is also separated lanes for lap swimmers.
7. Vancouver Mural Festival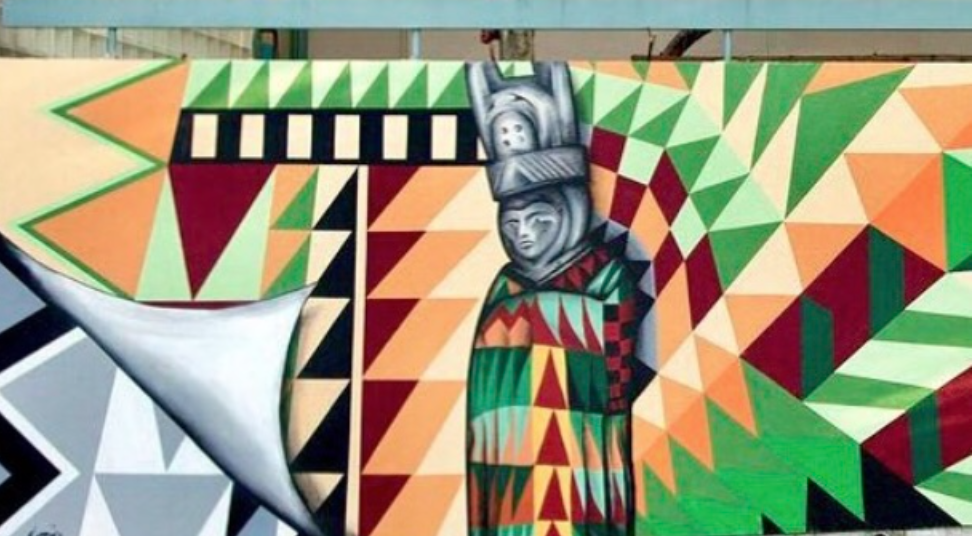 The mural festival is taking place from August 4 – 14 2022. Over 30 new murals will be unveiled in 8 different neighbourhoods. Some of the neighbourhoods include Downtown, Marpole, Mount Pleasant, the West End and Gastown.
>> Download the mural map for the neighbourhood you are interested in exploring
There will be so much art work to enjoy during the festival, including many pieces by Indigenous artists.
There will also be live festival events.
8. WildPlay Maple Ridge
Sliding down ziplines, climbing nets, walking across tightropes and so much more! WildPlay has a course designed specifically for kids between the ages of 5 and 12. It is a single-level course which reaches up to 15 feet high. If your kids are adventurous, this is definitely a must-visit spot this month.
9. Mesozoic Adventure at the Greater Vancouver Zoo
Adventure awaits at this brand new exhibit. After walking through dinosaur-sized doors you will feel as if you are exploring a part of history. Moving, roaring life-sized dinosaurs, a large fossil dig area, a picnic area and so much more fun awaits you. This is a fun activity for the whole family.
10. Powell Street Festival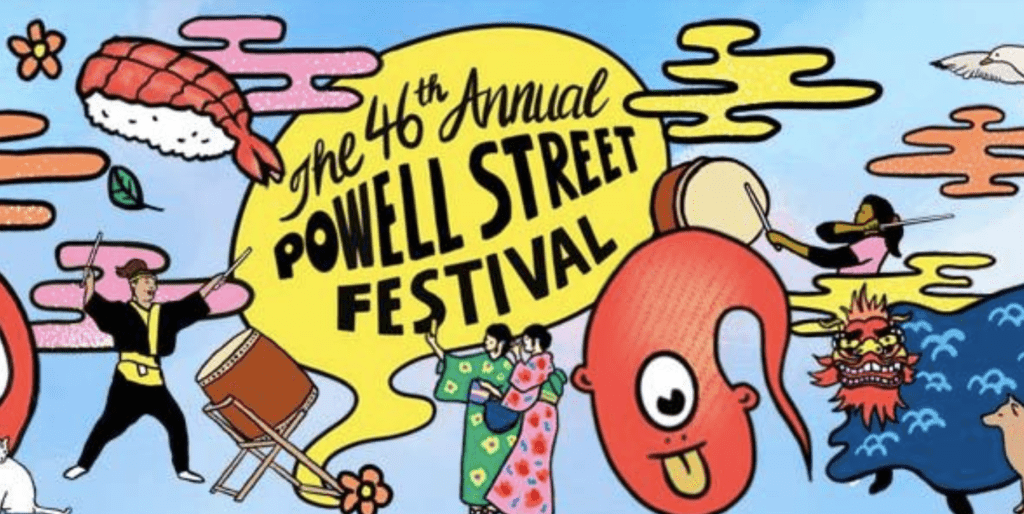 Powell Street Festival is a summer must! 2022 marks the 46th year of this incredible celebration of Japanese culture. Expect traditional Japanese festival foods, beautiful crafts, games, and much more! The entire family will love it, and make sure you bring an appetite, because the food booths are a fast favourite.
Print this summer bucket-list and start checking off all of the fun adventures you complete this month. Tell us what must-do summer activities are on your summer bucket-list. Tag @vancouver_mom in your photos for a chance to be featured on Instagram.
Kera Skocylas
Kera is a full-time mom with three kids. She lives in the suburbs of Vancouver and recently started Kids Cuddles Coffee, a 'mommy-news' blog. She loves going on adventures with her kids all over the Lower Mainland. She has a passion for writing and the news. Before becoming a mom she worked at CBC radio and at a local newspaper. Follow her on Instagram @kidscuddlescoffee