These Metro Vancouver moms have all been dealing with the stress of the pandemic for almost a year now. Here are some unique and easy activities they have come up with to keep their Metro Vancouver kids entertained.
Read part 1 >> 5 Simple ideas moms can do at home or close to home
Local moms give their pandemic tips!
 6. A life-size colouring project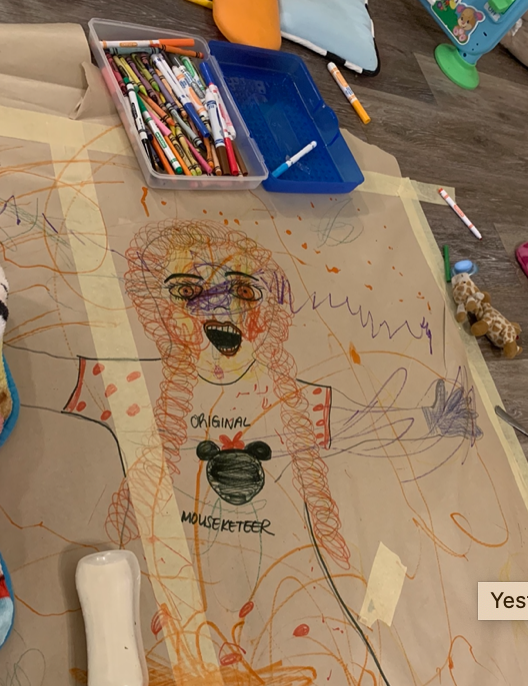 "One activity that I've been loving is so simple and keeps them entertained forever. I buy a roll of packing paper, roll out and tape a 10ft length to the floor (masking tape, so it doesn't ruin your floor). We trace each of the girls and then they colour it in and put stickers on. The cleanup takes 2 seconds. It's the best!" – Natalya Sawicki, mom of 3
7. Rock painting fun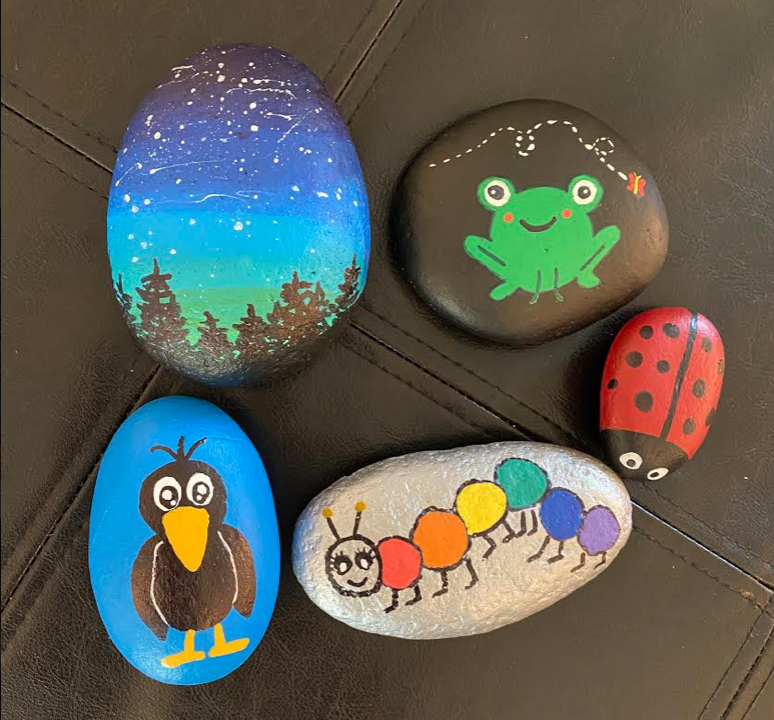 "An activity that my children have loved during the pandemic is rock painting. We go in fun walks to hikes and hunt for the perfect rocks to paint. We come home, wash them and the kids spend hours creating the masterpieces. We then go back to our favourite waking trails and leave the painted rocks for others to enjoy or keep." – Karisa Nipkow, mom of 4
8. Make chores into a fashion show
"As much as I love planning activities with them, sometimes we just need to get things done! I really needed to organize and switch over their clothes, so we had fun with it. We decided which ones to keep for the baby, and then talked about giving the others to little boys and girls who might need them. We made a game of them collecting empty hangers and bringing them to me, me putting clothes on the hangers, and them racing to see who could hang up the most clothes. And they got to do a bit of a "fashion show" when I needed to double check if things still fit." – Amy Tekatch, mom of 3
9. Flash light tag outside
My kids love getting outside. With these long dark days we have found games like flash light tag in our backyard to be a big hit with our family. We also give the kids glow sticks which adds a level of excitement when playing outside." – Karisa Nipkow, mom of 4
10. Switch it up for cheap
"Having spent many years working in Early Childhood Education, I feel very fortunate to have a portfolio of fun activities I have done with children. This has especially helped this last year with the pandemic in keeping my kids occupied when we have had limited access to extra curricular activities. Some easy ideas are to use masking tape on the ground to build a snakes and ladders board game or use masking tape to make a hop scotch. I also use yarn to create a 'laser maze' that kids to duck under, climb above and  pretend they are mission impossible laser beams. It's super easy – just get a roll of yarn and attach to door knobs, railings, the wall in a zig-zag kind of formation. – Selinda Lye, mom of 3.
Read part 1 >> 5 Simple ideas moms can do at home or close to home
Kera Skocylas
Kera is a full-time mom with three kids. She lives in the suburbs of Vancouver and recently started Kids Cuddles Coffee, a 'mommy-news' blog. She loves going on adventures with her kids all over the Lower Mainland. She has a passion for writing and the news. Before becoming a mom she worked at CBC radio and at a local newspaper. Follow her on Instagram @kidscuddlescoffee