Final weekend, Jan 4 & 5 2020, for these holiday events!
This weekend marks the final weekend of the holidays, and while we've already said good bye Santa and the Christmas Market, there are plenty of holiday lights and festive events that wrap up this weekend. So why not head out for one final hurrah. And for anyone ready to rid their living rooms of their needle dropping evergreen, by-donation tree chipping events also take place this weekend.
Final weekend for these must-go holiday events!
Holidays at the Space Centre
runs daily until Jan 5, 2020, Vancouver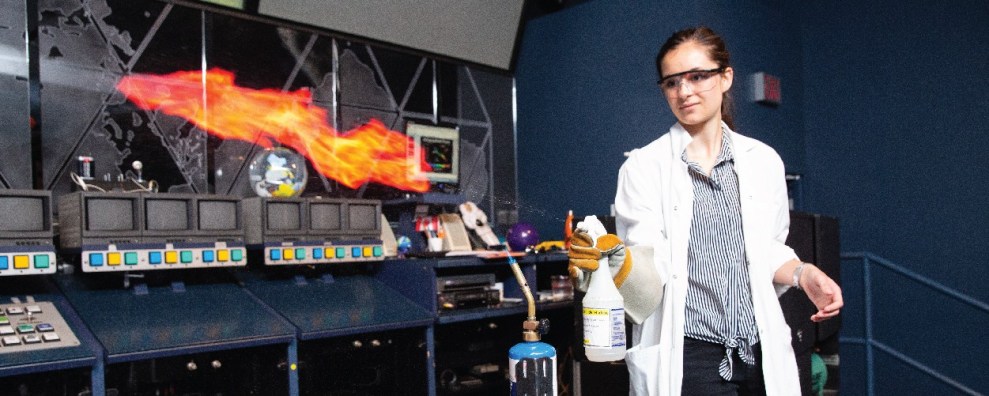 Do you have a young space enthusiast in the family? Visit the H.R. MacMillan Space Centre over the Holiday Break for an out-of-this-world experience. The Space Centre has shows in the planetarium, live science demonstrations every hour and cool craft making stations.
>> Holidays at the Space Centre
The holiday display at the Vancouver Aquarium
runs daily until Jan 5, 2020, Vancouver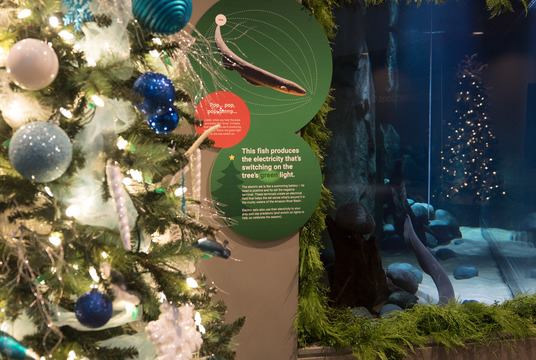 Scuba Claus may be drying off until next year, but holiday displays runs until Sunday, and are well worth a visit. Returning holiday favourites include the 'shocking' electric eel-powered Christmas tree (with feedings daily at 11:30am), the tot-friendly kelp maze, and the picture-perfect jelly snow globe. See if you can find the holiday "mistle-toad" near the 'Frogs Forever?'
>> The holidays at Vancouver Aquarium
Festivale Tropicale at Bloedel
runs daily until Jan 5, 2020, Vancouver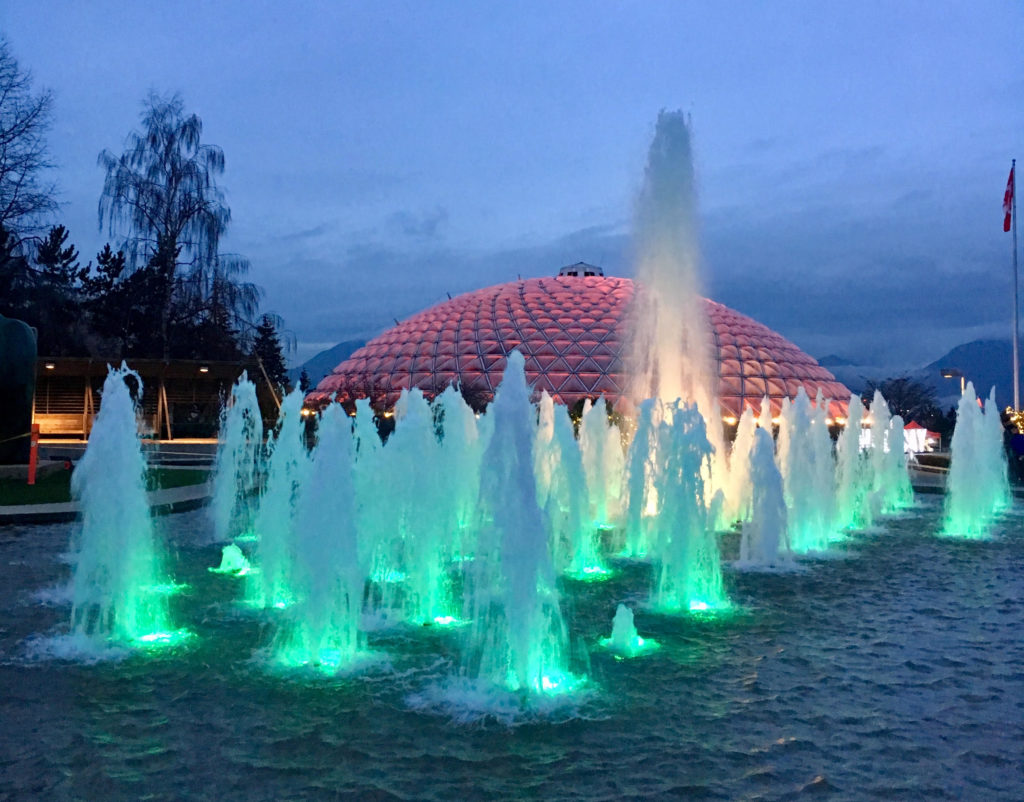 Experience a winter wonderland inside the Bloedel Conservatory with 150 free flying tropical birds, magical lights, holiday plant displays, photo ops, a scavenger hunt and much more. Enjoy the evening city views and lit fountains at Queen Elizabeth Park.
>> Festivale Tropicale at Bloedel
Peak of Christmas at Grouse Mountain 
runs daily until Jan 5, 2020, North Vancouver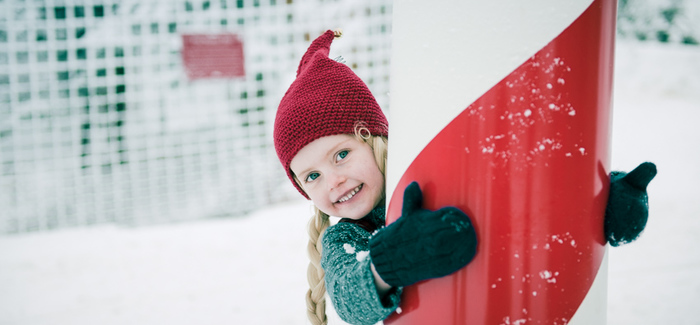 Santa may be gone but the light walk, the rink and a lot of snow greets visitors to Grouse Mountain! If you've had enough of the wet stuff, head up to Grouse early to beat the crowds, and revel in a truly wintry experience.
Festival of Lights at VanDusen Gardens 
runs daily until Jan 5, 2020, Vancouver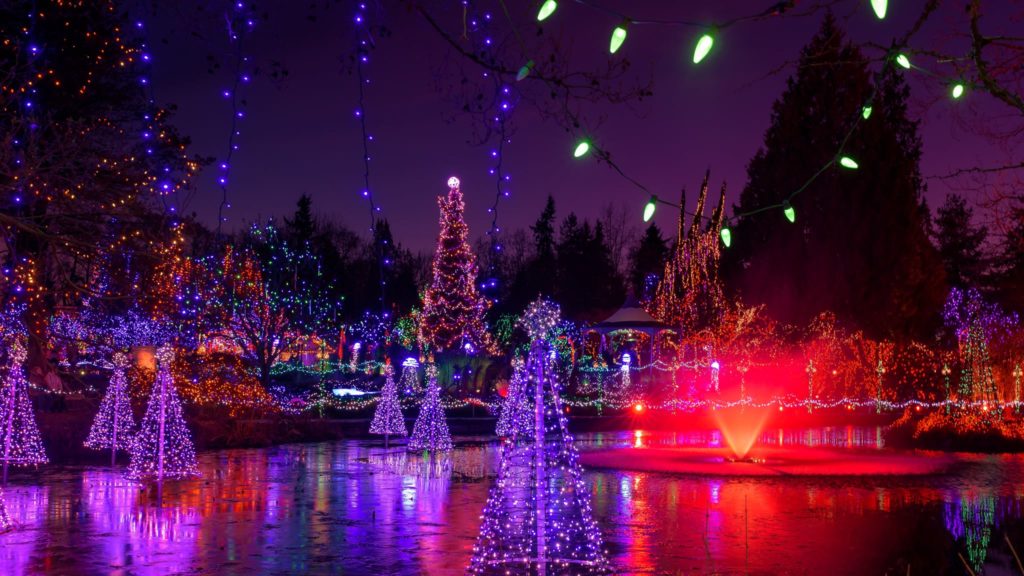 This is a great evening adventure with kids. Huge parts of the gardens are lit up  (1 million lights in fact) in a dazzling display.  There are the "dancing lights" on the central pond, a charming carousel, sweet treats, real food, and hot chocolate on offer. Added bonus: fewer crowds than before Christmas.
Bright Nights at Stanley Park
runs daily until Jan 5, 2020, Vancouver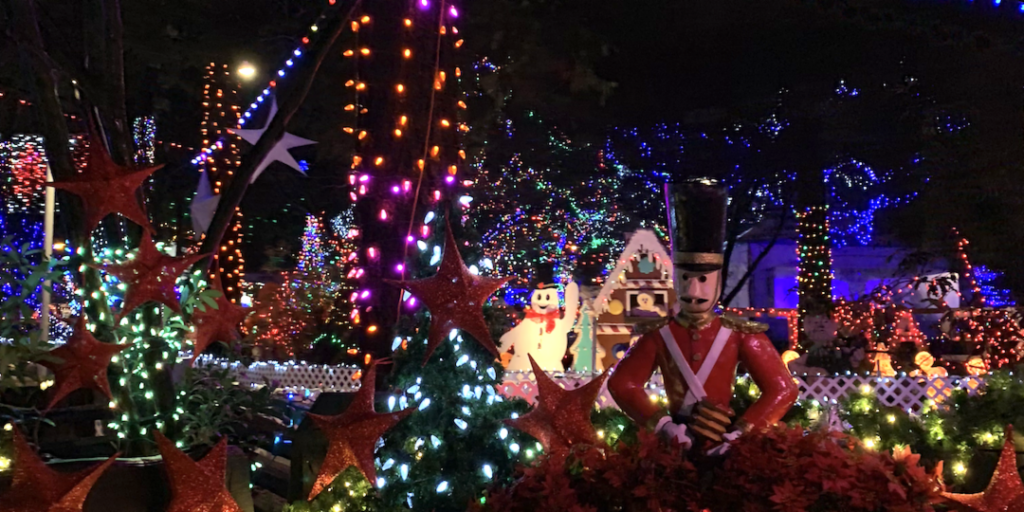 A favourite adventure for Vancouver families, the Christmas train winds through holiday light displays and past live performers on a 14-minute ride. Wander around the train plaza before and after to see all the little Christmas displays and lights. Snacks, hot chocolate and more are available around the train plaza. This fundraiser supports the BC Burn Fund.
East Van Panto: Pinocchio
November 20 – January 5 2019 Vancouver
Now an established tradition at the funky and mod York Theatre, Theatre Replacement returns with a new tongue-in-cheek take on the panto and our fair city. This outrageous take on Pinocchio is a hoot, complete with a cappuccino war, cross-dressing, a charming kids chorus, local political commentary, and sardonic takes on Vancouver culture!
Winter Ice Palace
runs daily until Jan 5, 2020, Surrey
The Winter Ice Palace at Cloverdale Arena in Surrey dazzles with lights, decorations, and an old-fashioned pond. Bring your friends and check out the 20th annual Winter Ice Palace.
Tree chipping events
January 4 & 5, 2020, around Metro Vancouver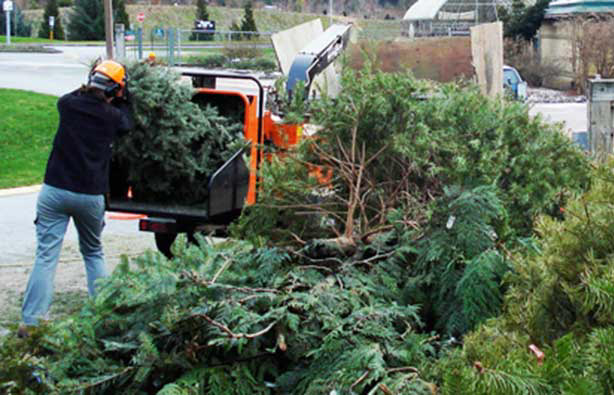 Got a Christmas tree at home dropping needles and looking less than chipper?  Well this is the weekend to head to a local tree chipping event. Chipping events not only save trees from the landfill, they also raise money for charity. They are a great way to keep that holiday spirit going even after the tree comes down.
Harriet Fancott
Harriet Fancott is the Editor and Social Media Manager for Vancouver Mom. She has over 20 years experience in the arts, tech and mom-based blogging arenas. She lives in East Vancouver with her husband and son where they enjoy exploring all that Vancouver has to offer from festivals and events to playgrounds and beaches to sushi and ice cream (although not together).