Free & cheap family events in Vancouver this weekend, January 11 & 12, 2020
Raise you hand if you're feeling a little cash-strapped right now. Well, yiu aren't alone! Luckily, there are plenty of creative, fun, and yes, free and cheap things to do in Metro Vancouver this weekend from arts events to light displays. PS: If you haven't disposed of your Christmas tree yet, the City of Vancouver's curbside pickup is this weekend.
Family friendly events this weekend in Vancouver
ArtStarts Explores *FREE*
Saturday, January 11 2020 Vancouver
Kick off the new year at this fun, free creative art program where families investigate the world around them through observing, touching, drawing, moving and getting messy. This Saturday, families explore the ways we view and make art by using shadows, shading, or even drawing blindfolded.
Gluten Free Expo *Cheap*
January 11, 12 2020 Vancouver
Is gluten free eating on your New Year's resolution list? Then you're in the luck. Canada's largest gluten free event takes place at the Convention Centre with hundreds of products to sample or buy plus, stage presentations from registered dietitians, doctors, chefs, and other industry experts. Kids under 14 are free, and there's an interactive learning centre and play area for kids.
Outdoor skating *FREE*
Until end of March 2020
Choose from one of these two wonderful free outdoor skating rinks: The classic Robson Square in downtown Vancouver or the brand new rink at the picturesque Shipyards. Pro-tip: Bring your own skates to avoid lineups.
Family Favourite Movies *$2.99*
Saturday, January 11 2020 various locations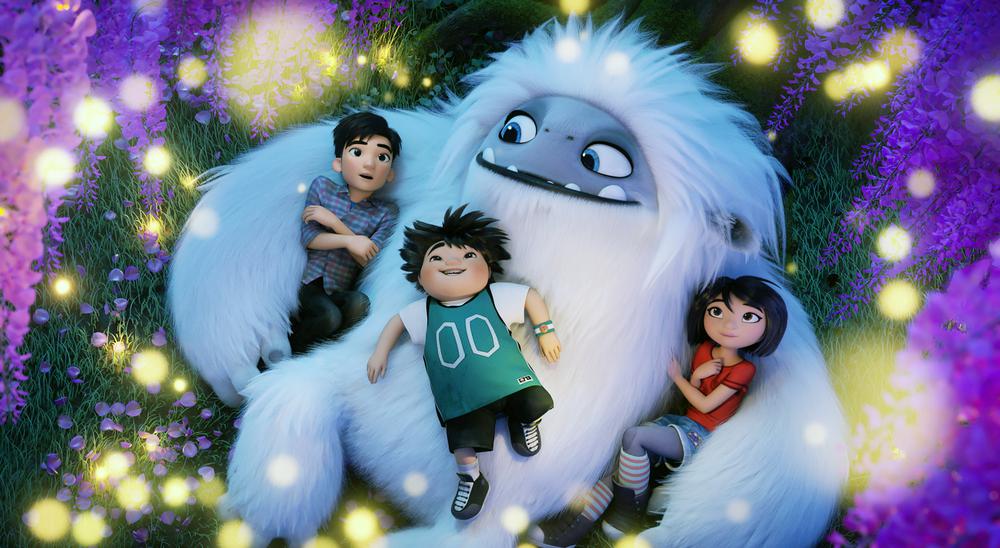 Bring the kids to see the adorable Abominable this Saturday for only $2.99! Kids will love this epic 2,000-mile adventure that starts on the streets of Shanghai and winds up in the breathtaking Himalayan snowscapes. Cineplex shows family favourite films each week for only $2.99.
>> Family Favourite Movies at Cineplex
Lights at Lafarge *FREE*
Runs until January 19, 2020
Lights at Lafarge in Coquitlam is one of the largest free holiday lights displays in the Lower Mainland and it's still on. This flat accessible 1.2 km loop has loads of fun exhibits, and it's easy to get to by transit. If you haven't been yet, you may be blessed with fewer crowds now that holiday excitement is on the wane.
Chinese New Year at Aberdeen Square *FREE*
January 11 – 18 2020 Richmond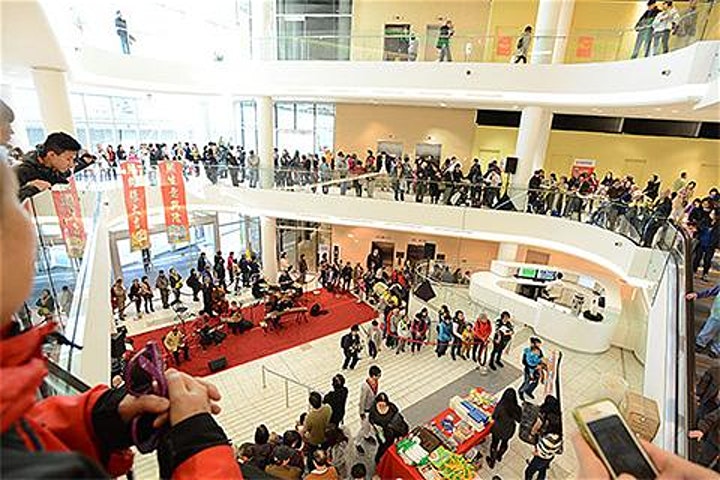 First out of the gate for CNY celebrations, this weeklong carnival celebrates the local history of Asian communities in greater Vancouver. It's family-friendly, features cultural performances, authentic food and lots of gifts for attendees!
>> Chinese New Year at Aberdeen Square
Harrison Lights on the Lake * FREE*
Ends this weekend January 12, 2020
This is the final weekend to enjoy a magical world of lights highlighting local wildlife and the elusive Sasquatch. Stroll along Harrison's promenade and look for the Sasquatch fishing for sturgeon, a flock of geese under the canopy of a weeping willow or get in for a group shot with the fun painted selfie stands featuring delightful creatures. The promenade is wheelchair and stroller-friendly. PS: Bring your skates for a spin on the new rink by the lake!
>> Harrison Lights on the Lake
Go sledding!
We finally got some of that white stuff the rest of Canada has been bragging about! Kids feeling cooped up? Dig those snow pants out of storage! Dust off the ol' sled! ❄️ 👇🏼
Harriet Fancott
Harriet Fancott is the Editor and Social Media Manager for Vancouver Mom. She has over 20 years experience in the arts, tech and mom-based blogging arenas. She lives in East Vancouver with her husband and son where they enjoy exploring all that Vancouver has to offer from festivals and events to playgrounds and beaches to sushi and ice cream (although not together).