How to have the best summer camp experience ever!
Are you sending (or thinking of sending) your child to a day or overnight summer camp this year? Most kids will be apprehensive their first time and even some veteran camp-goers will feel a bit nervous as they embark on a fresh adventure. Here are a few elements that will help ensure your kids have a successful summer camp experience.
Key elements of a successful camp experience for your kids
Go in with a sense of adventure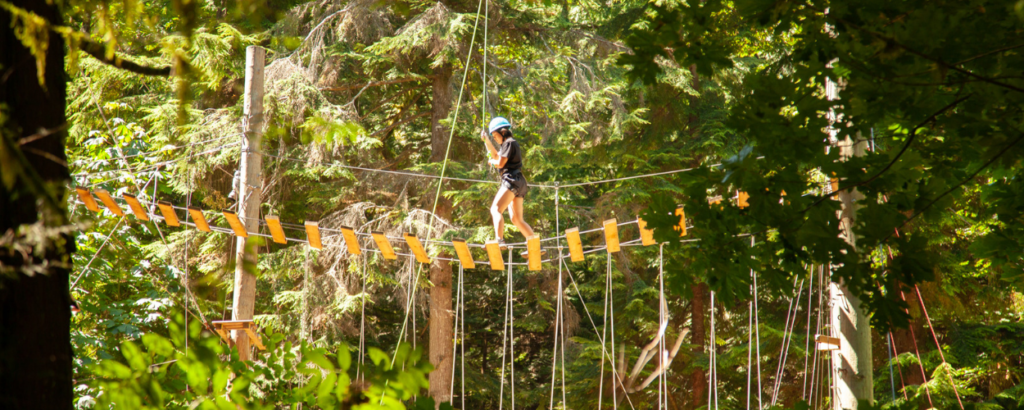 Kids that go to camp with a sense of adventure, and who are willing to try new activities and learn new skills will get the most out of their camp experience. Remind your kids to keep an open mind when it comes to new experiences, and emphasize that they are in a safe place with caring and trained experts. Then watch your kids' confidence grow as they overcome fears and conquer new challenges at camp.
Be open to new friendships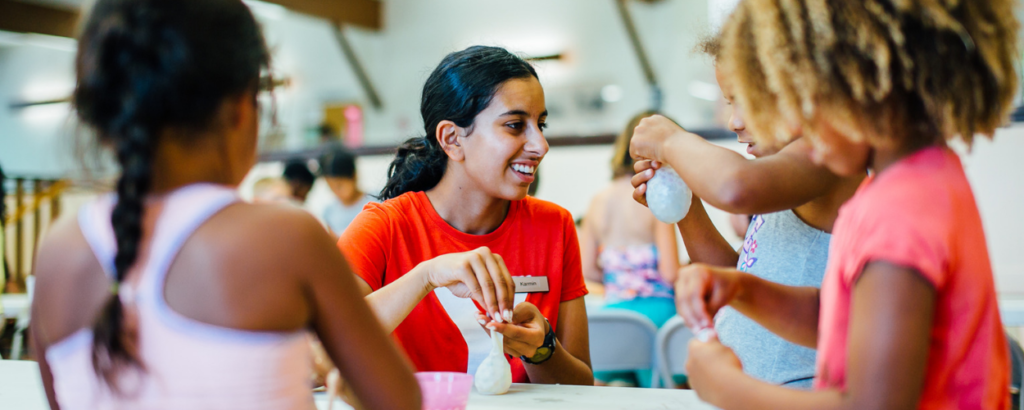 Whether you attend camp with a friend or not, summer experiences are best when shared with others. Expand your circle of friends by getting to know the other campers. It all starts with a simple, "Hello" and see where things go from there. Ask questions and build teamwork skills by doing activities together. Camp is not just about the activities you do, but it's also about who you do them with. Lifelong friendships are often forged through the deep bonds created at camp. At camp, kids are offline, which means kids aren't focused on screens, making connecting with peers that much easier.
Spend time outside
We all know that our kids spend way too much time online. One of the casualties of this screen obsession, is a nature deficit and low environmental awareness. Camps are a great place for our kids to reconnect with Mother Nature, appreciate the beauty around them and learn about different aspects of environmental stewardship. Being outdoors also has a myriad of mental, emotional and physical benefits from a sense of calm and peace, better sleep and of course, cardiovascular health. At camp, kids get to run around in the fresh air, stay active and participate in many outdoor sports, games and water and land-based activities.
This post is sponsored by YMCA Camps of Greater Vancouver
Friendships. Self-exploration. Leadership. It all starts here, at YMCA Camps. At our camps, kids don't need cell phones to find each other or screens to keep them engaged. Friend requests happen in real time. With day, overnight and specialty camps offered across the Lower Mainland, Fraser Valley and Sunshine Coast, there's something for every kid at a Y camp. Find out more: gv.ymca.ca/camps  Twitter  Instagram  Facebook
Harriet Fancott
Harriet Fancott is the Editor and Social Media Manager for Vancouver Mom. She has over 20 years experience in the arts, tech and mom-based blogging arenas. She lives in East Vancouver with her husband and son where they enjoy exploring all that Vancouver has to offer from festivals and events to playgrounds and beaches to sushi and ice cream (although not together).