How YMCA Camps promote healthy habits in kids
It's tempting to think of summer camp as a convenient way to occupy the kids during the long summer months, but Y camps are so much more than that. Not only do kids have a memorable and epic time, they are also exposed to many healthy habits including physical activity and personal growth. Here are some of the healthy habits promoted at a YMCA summer day or sleepaway camp.
How YMCA Camps promote healthy habits to young campers
Physical activity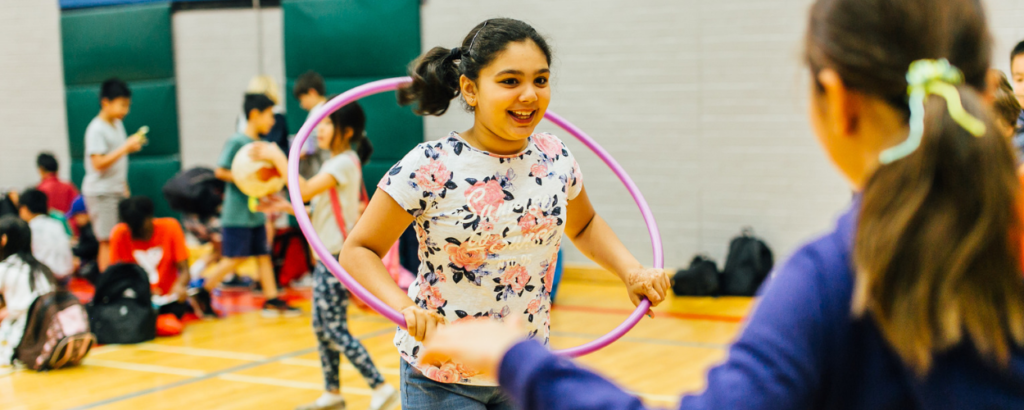 Being active is more important now than ever before. Our sedentary culture can be downright dangerous to our kids' health. At YMCA camps, campers receive a minimum of 90 minutes of physical activity per day through activities like sports and games, and in the case of overnight campers, being active for the majority of the day is the name of the game.
To keep things interesting, and help kids become well-rounded citizens, campers enjoy out-trips, literacy programming, hands-on science workshops and Play It Fair games that promote respect and cooperation.
Life without screen-time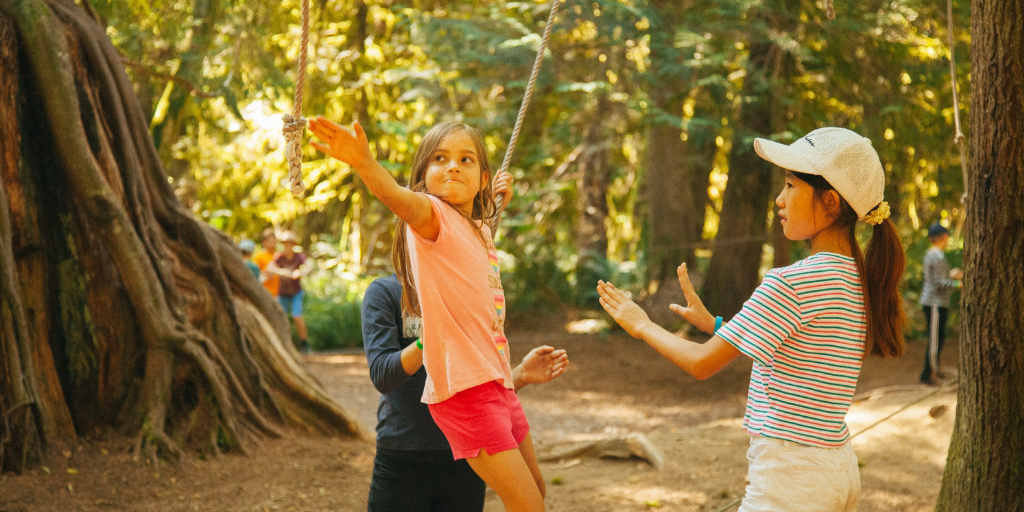 What? No screen time? Believe it or not, kids can actually survive without it. In fact, they can thrive without it! At camps, kids don't need iPhones, tablets and PS4s to be entertained, to connect with friends or to be engaged. In fact, they won't miss it one bit once they get busy with camp life.
Whether it's sports, arts and crafts, canoeing, archery, out-trips, hiking or conquering the low and high ropes courses, there's no shortage of exciting and engaging activities for day campers and overnight campers to enjoy!
Gaining confidence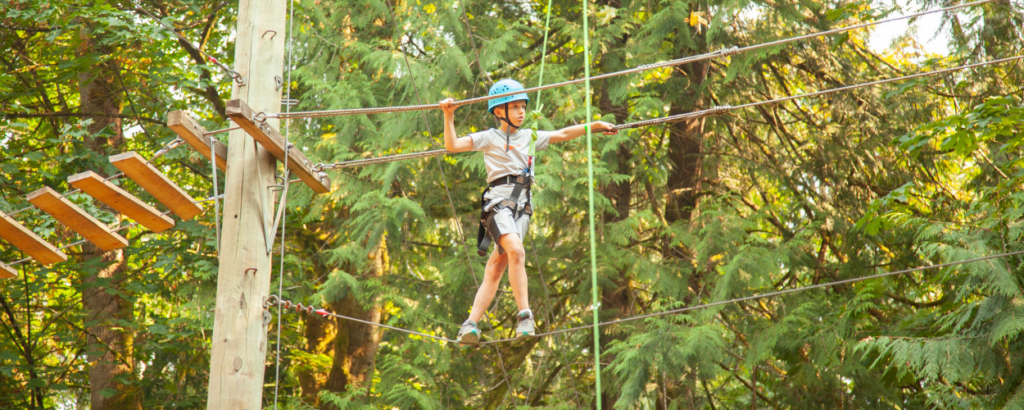 Camp is a great opportunity for kids to challenges themselves, learn new skills and realize their potential. Overnight camps take kids out of their comfort zone as they are not only away from home, but they will meet new people, and find new ways to connect with others. They may even forge lifelong friendships.
Day camps also feature a wide range of activities that will help campers realize their leadership potential, continue to build skills and create new friendships.
This post is sponsored by YMCA Camps of Greater Vancouver
The YMCA has been providing kids with memorable summer camp experiences for over 110 years. Children and youth ages 5 to 15 can choose from a wide range of day and overnight camps throughout the Lower Mainland, Fraser Valley and Sunshine Coast. Find out more: gv.ymca.ca/camps  
Twitter  Instagram  Facebook
Harriet Fancott
Harriet Fancott is the Editor and Social Media Manager for Vancouver Mom. She has over 20 years experience in the arts, tech and mom-based blogging arenas. She lives in East Vancouver with her husband and son where they enjoy exploring all that Vancouver has to offer from festivals and events to playgrounds and beaches to sushi and ice cream (although not together).